After a panic-inducing double-overtime victory at Michie Stadium, your Army Black Knights travel to the banks of the mighty Huron River in Ypsilanti, Michigan, this week for a road tilt with the Eastern Michigan Eagles.  Army stands just one game shy of bowl eligibility for an astounding third year in a row. A win this week will be an Academy best, improving upon the record set by iconic Army Coach Jim Young back when dinosaurs walked the Plain.  Young took his Black Knights to the Cherry, Peach, and Sun Bowls all the way back in 1984, 1985, and 1988.
Fighting until the final whistle. #GoArmy pic.twitter.com/wg3Afa8J2O

— Army Football (@ArmyWP_Football) October 21, 2018
Head Coach Jeff Monken improved his own Academy record to 29-28 last week, making him the first Army coach to get above .500 in decades.  Can he and his team make history again at Eastern Michigan?
Army Black Knights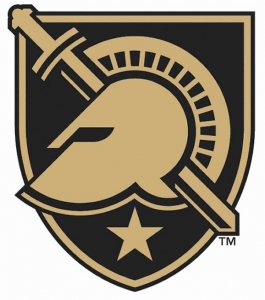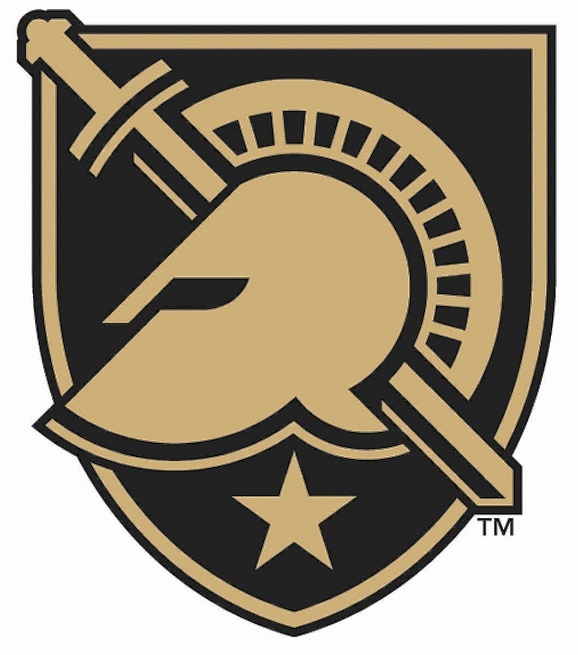 Alas, the storyline this week is injuries.  Starting QB Kelvin Hopkins missed the Miami-Ohio game with a hip injury, and S James "Gibby" Gibson sat with an unspecified "upper body" injury, while both WR Kjetil Cline and SB Artice Hobbs IV also sat with their own unspecified injuries.  With yearling SB Fred Cooper suspended indefinitely, the team is suddenly short at slotback and in decidedly subprime shape in the secondary. The team got Cow LB Amadeo West back this past Saturday, and he played pretty well in his first action in nearly two years, notching two tackles and a handful of quarterback pressures.  However, we saw some holes in the back end without Gibson, and for as well as I think QB Cam Thomas played in relief of Hopkins, even Coach Monken admitted that Thomas missed "a couple" of reads here and there.
Monken said that the plan is to play Hopkins if he's ready on Saturday.  If I was laying money, I'd bet that Thomas sees his second start.  The team will want Hopkins at 100% for Air Force in two weeks, and as we'll see below, the match-up with EMU might actually favor Thomas's skillset.
Army struggled mightily against Miami's run defense in the second half on Saturday, but it's hard to say that the team has struggled to move the ball.  After seven games, the Black Knights stand 2nd overall in rushing with an average 318.3 yards/game on the ground. That's really good! For all their struggles in the second half, Army actually improved on its average last week.  However, they struggled in the passing game without Hopkins, going 0/2.  Army currently sits second-to-last in passing, averaging just 86.4 yards/game.  On points, Army is tied for 50th, scoring 31.4 points/game. Against that, they've allowed just 20.4 points/game (27th).
Army's rushing defense was excellent last week, and in fact, after a shaky start at Duke, they've come together nicely.  The team ranks 15th (!) against the run, having given up just 105 yards/game. That is excellent. Overall, Army's defense is allowing just 4.0 yards/carry while its offense is gashing teams for 4.8 yards/carry.  Granted, the defense gave up too many last-ditch 4th down conversions through the air this past Saturday; still, they remained very good on 3rd down. On the year, they've allowed just 20/71 3rd down conversions (28.2%) while picking up 62/115 (53.9%) themselves.  Also, I think you have to credit Miami-Ohio for being aggressive in a game they absolutely needed.
https://twitter.com/IamCamThomas/status/1054475567884615687
Last note this week is about Army's new kicker, John Abercrombie.  Abercrombie is 20/20 on extra points and 2/2 on field goals. Dude doesn't have the strongest leg, but he's reliable in pressure situations, and that's a substantial improvement.
Eastern Michigan Eagles
Stop me if you've heard this one: Eastern Michigan started this season strong before struggling through a stretch of disappointing losses, so that the team is now desperately trying to salvage bowl eligibility before it's too late.  
For better or worse, it seems like this is what Eastern Michigan does.  The Eagles started with a pair of good-looking wins over Monmouth and Purdue, putting college football on notice that this time they're for real.  The Purdue win in particular looked good because the Boilermakers are a Big 10 team, and oh by the way, they just smoked Ohio State.  But. The Eagles followed up with losses to Buffalo, San Diego State, Northern Illinois, and Western Michigan, and yeah, those were all close losses to good teams.  But still. EMU has won its last two, against Toledo and Ball State, so that as of this writing they stand 4-4 (2-3 in the MAC-West). They have a good shot at a postseason bowl game, but they're well out of contention in the MAC-West.  They'll be desperate this Saturday to both avenge last season's loss and to keep their late-season winning streak alive as we head down the stretch.
The Eagles are led on offense by hyper-accurate graduate transfer QB Tyler Wiegers out of Iowa.  On the season, Wiegers is an astounding 107/161 for 1,268 yards (66.5%) with 8 touchdowns against just a single interception.  That is legit performance for a college quarterback. After throwing something like 30 passes total in four years as a backup for the Hawkeyes, Wiegers's performance has to be considered a pleasant—but astonishing—surprise for EMU.
Why is this team not leading the MAC-West?
Actually, we know why.  Among other things, Wiegers has taken an absolute beating this season, having been sacked 17 times in 8 appearances with maybe 5 starts.  Holy crap! A few more hits, and that poor kid's brains are liable to start leaking out his ears.
RB Shaq Vann leads the Eagles in rushing with 432 yards on 114 carries (3.8 yards/carry).  He also has 6 receptions for 28 yards, and given last week's breakdowns against Wheel Routes, I expect he'll see a couple more this week.  The Eagles' next leading rusher is reserve QB Matt Glass III, who started against WMU and has seen spot duty elsewhere. Glass is slightly less accurate than Wiegers, but he's an excellent runner, averaging 6.2 yards/carry.  He has 6 rushing touchdowns and 6 throwing touchdowns but also 5 sacks. He's questionable this week with an undisclosed injury.
On defense, EMU really struggles against the run.  The Eagles have given up a whopping 1,709 yards on just 341 carries—exactly 5.0 yards/carry.  They currently stand 121st in FBS college football in total rushing defense, allowing a mind-bending 213.6 yards/game alongside 14 rushing touchdowns.  
Those are not the stats you want with Army coming to town.
Eastern Michigan's Tyler Wiegers registered 257 yards on 22-for-28 passing and three TD's, while running for another in a 42-20 win at Ball State. Wiegers' 78.6 completion percentage ranks second-best in EMU single-game history. #FocusFightFinish #MACtion pic.twitter.com/oVrBbg0a3H

— #MACtion (@MACSports) October 22, 2018
Despite their rush-defense struggles, the Eagles aren't too bad on 3rd and 4th downs.  They're 40/113 on 3rd downs (35.3%) while allowing 50/122 (41.0%). 4th downs are similar.  EMU is 8/18 (44.4%) while allowing just 6/18 (33.3%). Not what I'd have guessed, all things considered.  Like most MAC teams, the Eagles run the ball just over 55% of the time. However, they've gained about 2/3 of their offensive yardage through the air.
Final note: K Chad Ryland is 9/14 on field goals.  He's been perfect from 29 yards or less, but he's just 4/10 from 30+.
Key Matchups
I've got two.
Army Triple-Option vs. EMU Rushing Defense.  Let's not overcomplicate this, yeah?  These guys have been getting straight worked all season.  This is the main-most reason why I think Cam Thomas gets the start.  Because he's a little faster than Hopkins, so he's liable to hit some of these holes like a sabot round.
But if we look forward a week…
We're gonna definitely want Hopkins at 100% when Air Force comes to town.
Army Pass Rush vs. QB Tyler Wiegers.  At this point, I trust Army's rushing defense.  Not that EMU is a bad rushing team because they're not, but Army's defense has held up pretty well against the run over the past few weeks.
However.  Wiegers is accurate enough to win this game with just his arm.  Moreover, if you remember last year's game, you'll know that the Eagles have terrific wide receivers.  So, bottom line, Army either gets to Wiegers and disrupts his passing rhythm, or else this is liable to be a very long afternoon.
The best ? from the @ArmyWP_Football victory over Miami (OH)!#GoArmy pic.twitter.com/fEie0txhV8

— ArmyWestPoint Sports (@GoArmyWestPoint) October 22, 2018
Final Thoughts
The line on the game opened late, coming in just after noon on Monday at Army (+2).  I think Vegas agrees with me that Cam Thomas is likely to start. Even so, I personally would've set the line at Army (-1.5).  What can you do? They're not gonna throw a pass no matter who starts, so take Army and the points, time now.
I mean, that literally.  Do it immediately, so you can get that spread.
CBS Sports Network has the broadcast this week, and for a change, former NFL offensive lineman Ross Tucker will be doing color commentary.  That's awesome! Most Army fans get that O-Line is our particular team's most important position group, and Tucker is a legitimate expert.  I am quite looking forward to his insights. I'm a longtime fan of his podcast as well, to the point where the betting podcast that he does with Steve Fezzik is actually what got me interested in sports analysis and statistics.  That one, Even Money, is absolutely my favorite piece every week.  With any luck, ratings will be way up for this game, and CBS Sports will keep Tucker around permanently.
Do me a favor, and let's all tweet @CBSSportsNet during the game to make that happen.
Next Mission. #GoArmy pic.twitter.com/iDzHc3aOlL

— Army Football (@ArmyWP_Football) October 22, 2018
Kickoff is scheduled for noon Eastern.  As of this writing, the weather is expected to be cloudy but dry with temperatures in the lower 50s and maybe 10 to 15 mph of wind.  That's not too bad.
Army will wear the 1st Infantry Division patch.
Go Army!  Beat Eastern Michigan!!!