After smashing Eastern Michigan at their own homecoming party, your Army Black Knights return to the friendly confines of Michie Stadium this week to take on cadets from the nation's third-best service academy, the U.S. Air Force Academy.  
Yes, that's right.  The Zoomies are coming to town.  And this time, whichever team takes the victory will also take the Commander-in-Chief's Trophy.
It's #BeatAirForce Week! Our Commander In Chief Trophy is on the line so let's make sure to root on our Army team to keep it here at home as they face off with the Air Force here on Saturday. #GoArmy #SingSecond pic.twitter.com/yP1OHqBPuo

— U.S. Military Academy at West Point (@WestPoint_USMA) October 29, 2018
Army Black Knights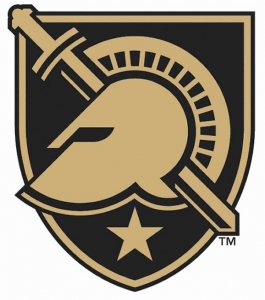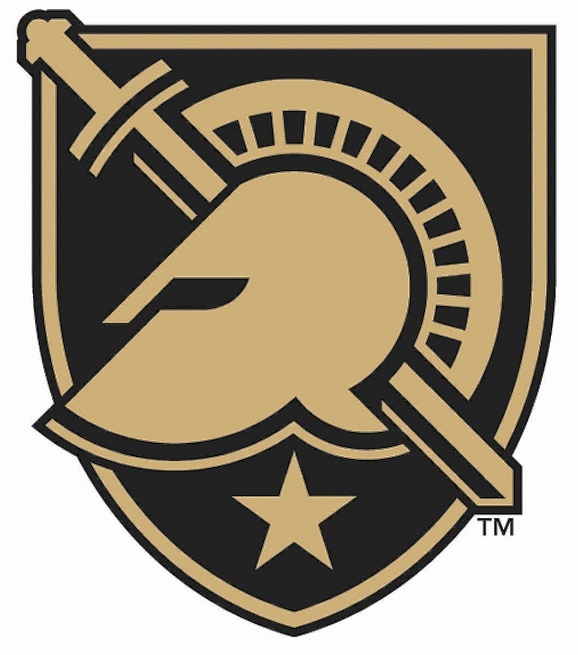 Coming off the big win in Ypsilanti, Army is bowl-bound for the third year in a row—an Academy record.  Rumors are running wild regarding the Black Knights' postseason future, but that speculation will keep. For now, the first thing we need to acknowledge is that this team is playing some dynamic defense.  Army's Defense held a terrific Eastern Michigan offense without a first down for an entire half last week, and even once the Eagles started rolling, the Black Knights kept them to less than 240 yards of total offense and less than 40 yards of rushing!  Hell, half the Eagles' rush yardage came on one ungainly scramble by ace passing quarterback Tyler Wiegers.
Folks, that was not how EMU's coaching staff drew it up.
Army is playing lights-out bend-but-don't-break defense.  They've given up some yardage on 1st and 2nd downs, it's true, but they've also stopped the run and rushed the quarterback, and over time, even very accurate passers have broken down under Army's relentless pressure.  Wiegers provides a good example. He went 19/29 passing, completing an NFL-quality 65.5% of his throws. But he threw for just 201 yards, and many of his throws were short, off-target passes made under duress. He didn't often have time to do more, nor did he enough run support to slow the pass rush.
On the season, the Black Knights have allowed 775 yards rushing on 195 carries, good for almost 4.0 yards/carry but just under 97 yards/game.  That ranks them 11th nationally.  But really, they've been much better than that down the stretch.  Nobody's rushed for 100 yards on Army since Oklahoma did it, and indeed, if we back out the rushing yardage from that one game against arguably the nation's best offense, Army's given up a scant 585 yards on 170 carries.  That equates to a very respectable 3.4 yards/carry against teams not led by NFL-caliber dual-threat Heisman Trophy candidates. In the last three games, the Black Knights have given up a grand total of 141 yards on the ground!
Now I want to take a minute to appreciate how much QB Kelvin Hopkins has grown into this offense.  He's surrounded by a good cast that's giving him good support, but peep his recent stat-line. Since Oklahoma, Hopkins has gone 13/18 passing (72.2%) for 271 yards and 4 touchdowns against just 1 interception.  He's also carried the ball 60 times for 293 yards (4.9 yards/carry). He's been money to SB Jordan Asberry several times, but I think my favorite play of the year has to be that Tim Tebow jump pass at the goal line this past Saturday.  That got everybody in my house onto their feet.
Last note regards K John Abercrombie.  Dude has been perfect. 'Nuff said.
Next Mission: 1-0 Week. #GoArmy pic.twitter.com/gYqdHyAP2c

— Army Football (@ArmyWP_Football) October 29, 2018
Air Force Falcons
 The Zoomies started the season with a quarterback controversy, and in some ways, that makes this the least-predictive preview of the season.  Which Air Force team are we gonna see this Saturday?

Senior QB Arion Worthman started the season's first game against Stony Brook, but despite the fact that his team played well, he himself fumbled and was replaced in the second game, a loss at FAU, by junior Isiah Sanders.  Sanders also started in the loss against Utah State, but he got hurt, and Worthman again saw time. This led to Worthman's second start, at home against Nevada, in which he was just terrible. The Zoomies couldn't move the ball, and Worthman fumbled twice in his own end, eventually giving way to sophomore Donald Hammond III. Hammond almost led his team back from the brink, but Air Force ultimately dropped a game that they badly needed.  Still, it looked as if the Zoomies might've found their quarterback. Hammond led the Zoomies through the whooping against Navy and started at San Diego State, but he left the SDSU game with an injury, replaced again by Sanders. Sanders has since won at UNLV and lost a shoot-out at home to G5 powerhouse Boise State. He hasn't played badly by any means, but his team comes to Michie at 3-5 (1-4 in the Mountain West-Mountain) and in danger of missing the postseason for a second straight year.
Air Force has been explosive at times on both sides of the ball, but they've also struggled with consistency.  On offense, they're not even calling it the "triple-option" anymore. Instead, they have some floopy Zoomie name for it, the "Spread Wing-T" or the "Flexbone Spread" or something.  I don't remember exactly, but it's something like that. Anyway, they still run the basic triple-option principles, but they changed the name in order to reinforce the idea that they're not so much trying to pound defenses with the run as much as they are trying to spread the field and get explosive plays via misdirection.  When it works, it's a thing of beauty, but they badly need a quarterback who can both run and pass, and that's not exactly what they have. Worthman is the best runner, but he's been fumbling. Sanders is the best passer, and he's a big guy for an Academy quarterback, but he hasn't run with authority against anyone except UNLV.  Hammond probably has the most upside overall, but he hasn't been able to stay on the field, even in just a pair of starts.
Let's assume Sanders starts.  He's 43/71 passing (60.6%) for 767 yards and 4 touchdowns against 2 interceptions.  He's also carried 115 times for 445 yards (3.9 yards/carry) and 6 touchdowns, but more than a third of that came in just the one game against UNLV.  Take out the outlier, and Sanders is averaging a more pedestrian 3.4 yards/carry. He's thrown the ball pretty well, but better defenses have held him in check on the ground, and that's hurt his team's offensive consistency.
The upside of playing so much out of the spread, though, is that it can open things up for the fullback. Indeed, FB Cole Fagan has been smashing teams, carrying 107 times for 486 yards (4.5 yards/carry) and 4 touchdowns. But like the team itself, these haven't been consistent yards. Rather, Fagan has been apt to run for 10+ or for nothing.  SB Joseph Saucier has been similar but even more so. He has 173 yards and a touchdown on just 26 carries. Against Navy, Saucier had 60+ yards on just three touches!
Air Force also hasn't been super-consistent in terms of total defense, but they've been excellent against the run. On the season, they've given up just 867 yards rushing and 10 touchdowns on 258 carries (3.4 yards/carry).  That equates to 108.4 yards/game, 17th in the nation. They are particularly good at getting penetration at the line of scrimmage and at generating negative yardage. This is how they smoked Navy. They got into the backfield repeatedly before then-QB Malcolm Perry could react. The Zoomie defense has given up some bigger runs over the past two weeks, but they were stunningly good in their games against the Mids and SDSU, two of the perennially better rushing teams in the country.  I expect they'll be ready for Army as well.
It's time for the 1st Annual Falcon Football Pumpkin Carve Off!
Here are the rules:

1)Print off these templates
2)Carve your pumpkins
3)Take a photo of your creation
4)Post your photo and tag us in it
5)All submissions must be posted by 10/30/18 at 8PM.

Good Luck! #LetsFly pic.twitter.com/iwxgMXc1K0

— Air Force Football (@AF_Football) October 26, 2018
Key Matchups
I've got three.
Army Interior O-Line vs. AFA D-Tackles. Air Force has some stunningly large defensive tackles.  Honestly, if I ever hear Air Force Coach Troy Calhoun bellyache about military height/weight standards again given the size of some of the guys he's trotting out there on Saturdays…  I mean, it's legitimately unbelievable. These guys are for damn sure not running any two-miles for time.
Also unbelievable: how much the Zoomies' run defense has improved from a year ago.  They were God-awful in 2017. In 2018, they're the team's best asset by far.
To succeed, Army's O-Line is going to have to drive those big Air Force bodies back, allowing the fullbacks to hit the hole quickly and get the tough yards inside.  Air Force's defense is very good at blowing up lateral runs before they reach the corner.  Those quick-hitting dive plays must succeed.
Army Linebackers vs. Inside Runs.  Yes, Air Force runs a spread offense.  No, it's not fundamentally different than other versions of the triple-option despite the name change.  Air Force is still running the ball on about 80% of their snaps, and of those, either the fullback or the quarterback is taking it about 60% of the time.  They've made roughly 1/3 of their yardage through the air, but Sanders is nowhere near the most accurate quarterback Army has faced.
If Army can bottle up the inside running game, they can put Air Force into some tough spots.  Several teams have done that, including Navy, and the Mids' defense is actively terrible. Granted, the Zoomies have thrown for some big plays, and Saucier is deadly on the pitch, but still, they aren't Oklahoma.  They're not going to win without serious contributions from their inside running game.
Army Football vs. Hype & Desperation.  USA Today put Army at #22 this week in its recent re-rank of 130 FBS college teams.  Meanwhile, Navy and Air Force are both perilously close to playing one-game seasons.  This is a new thing on both sides, and this young Army team needs to find a way to deal with the pressure and perform to expectations.
The Zoomies will not have forgotten the beating they took on their own field last year.  They would like nothing more than to return the favor in 2018, and if Air Force wins the Commander-in-Chief's trophy, they'll have turned in a successful rebuilding season regardless of whether or not they go on to make a bowl appearance.
The best ? from the @ArmyWP_Football victory over Eastern Michigan!#GoArmy pic.twitter.com/4rnDpISQPA

— ArmyWestPoint Sports (@GoArmyWestPoint) October 29, 2018
Final Thoughts
The line opened at Army (-7) or (-7.5) depending on where you bet.  That's not unreasonable; I am personally expecting a close game. On the plus side, Army is averaging more time-of-possession, more plays/game, and slightly more yards/play, which is amazing considering how explosive Air Force's offense has been.  Army's defense has been better as well. Really, both these defenses bring a lot to this particular match-up. The team that can find a way to overcome the other team's strengths is the one that's going to take the Trophy.
As of this writing, partly cloudy conditions are expected with highs in the low-50s and maybe 8 mph of wind.  Should be a good day for football. I have a lot of classmates coming in, and I'm super-psyched. We'll be tailgating at Daly Field.  My growler of Ghost Island Double-IPA is already primed and ready.
Kickoff is at noon on the CBS Sports Network.  Army will wear the 4th Infantry Division patch.
Go Army!  Beat Air Force!!!