Alas, the college football season is almost over.  In many ways, it feels like I was hosting Sports Bar on the Back Deck just a few weeks ago to celebrate the season's start.  But that's emotion talking. In fact, your Army Black Knights have kicked ass in 2018.  They currently hold a 10-2 record, are ranked #22 in the nation in the AP poll, and stand #25 in the Coaches poll.  They are two-time winners of the Commander-in-Chief's Trophy and three-time winners of the Army-Navy Game. A win this weekend would give the team an unprecedented 11th victory, launching them to heights of glory undreamed just a few short years ago.
Army fans, we have a lot to celebrate.
This weekend's contest is the culmination of all the good things that this team has achieved.  The Black Knights are headed back to the heart of Texas for the Armed Forces Bowl, taking on hometown favorite Houston in a contest that may yet enter the annals of Academy lore.
For the first time in school history…#GoArmy#BackToBack pic.twitter.com/zeoMb4cLR9

— Army Football (@ArmyWP_Football) December 14, 2018
Army Black Knights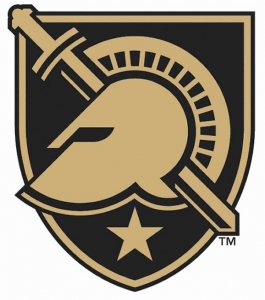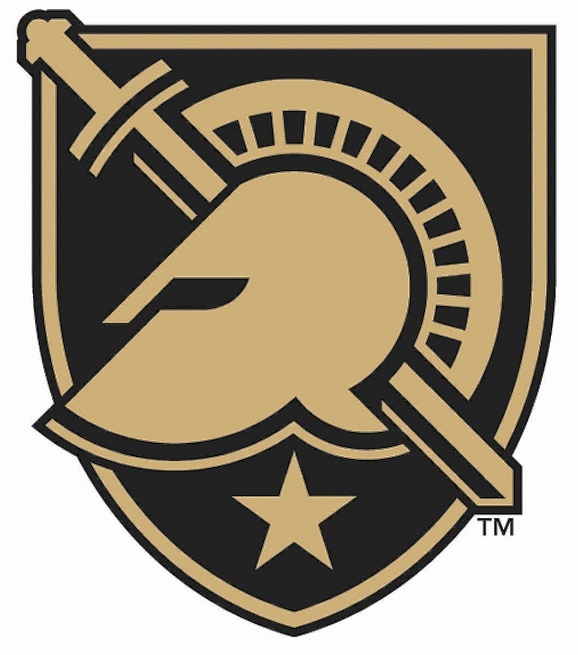 If we just look at the box score, Army's offense didn't have its best performance against Navy.  The team gained less than 300 yards of total offense and just 222 yards rushing. They went 5/14 on 3rd down and a miserable 1/3 on 4th down.  QB Kelvin Hopkins went 4/9 passing (44.4%) for a grand total of 61 yards, granted with 2 egregious drops from two normally reliable slotbacks. The team punted 4 separate times and managed just 12 first downs.  None of that was good. It actually dropped the team's rushing average below 300 yards/game.  Army remains second nationally, but on the season they've rushed for just 296 yards/game.  Honestly, that's not what you want from a triple-option team. If they're going to run the ball 85% to 90% of the time, they actually need to average 300 yards/game rushing.
Of course, Army and Navy are each uniquely qualified to stop each others' offenses.  This is true not just because each team is so intimately familiar with the other's offensive scheme.  They also both actively practice getting off of cut-blocks, a tactic that both O-Lines use quite a bit even as the rest of the world does its best to go the other way.  The defenses' efficacy against cut blocking impacted both offenses significantly, forcing both Army and Navy to throw more and to try more trick plays and misdirection than either would probably have preferred.
But it's okay to win with defense.  And if Army's offense maybe underwhelmed on the stats sheet, its defense more than made up for any shortcomings.  They held Navy to just 127 yards rushing, 5/17 passing, and 3/13 on 3rd down. Army also forced two fumbles and picked off two passes, and perhaps most importantly, they stopped nearly all of the Mids' trick plays.  In fact, though this defense has seen three of the nation's top eleven rushing attacks in Navy, Air Force, and Oklahoma, the Black Knights still allowed just 4.1 yards/carry on the season and 108 yards/game.  
That is actually amazing.
This season the Army defense has allowed opponents to complete 172/296 passes (58.1%) for 2,224 yards with just 16 touchdowns against 16 sacks and 5 interceptions.  The Black Knights gave up an underwhelming 5.7 yards/play overall, but they've held opponents to a meager 31/116 on 3rd downs (26.7%), and that matters more because it gets teams off the field.  Army has seen a lot of big-play offenses, including the best offense in the nation, but they've hung tough against everybody.  They've done it by playing attacking, complimentary football. Not for nothing have they led the nation in time-of-possession by four full minutes.  That particular statistic promises to be important in this weekend's bowl game.
Bowl Practice #⃣2⃣…let's go!#GoArmy pic.twitter.com/ZWxUnsXoZl

— Army Football (@ArmyWP_Football) December 16, 2018
Houston Cougars
Houston has had a good season.  However, a rash of late-season injuries to their best players has seen the team struggle down the stretch.  The Cougars started 7-1, beating Rice, Arizona, Texas Southern, Tulsa, East Carolina, Navy, and South Florida—all by convincing margins.  Their lone early loss came via 63-49 shoot-out against Big 12 Texas Tech. But All-American DT Ed Oliver has missed the team's last five games with a knee injury, and the Cougars' defense hasn't been the same without him.  Houston QB D'eriq King played lights-out to get the win over USF, but his team dropped their next two to SMU and Temple. The Cougars rebounded and beat Tulane 48-17, but they lost King at halftime and then got absolutely masterblasted at Memphis.  The Cougars finished their regular season by giving up 52 points on 610 yards of total offense and a mind-numbing 401 yards rushing.  
It was not pretty.
This is just not the same defense without Ed Oliver. With Oliver, Houston's defense allowed just 1,040 yards rushing and 23 touchdowns on 317 carries (3.3 yards/carry).  That's not bad, especially since it includes the Navy game, where the Mids rushed 68 times for 344 yards (5.1 yards/carry) and 4 touchdowns. Bottom line, the Cougars gave up some big yardage on pitch plays to Navy, but as long as they had Ed Oliver in there, they did pretty well along their interior D-Line, especially against traditional college rushing attacks.  Since Oliver has been out, however, this same defense has allowed 242 carries to go for a whopping 1,325 (5.5 yards/carry) and 21 touchdowns. That is much, MUCH less impressive.
The story on offense is similar.  Houston has never been great at sustaining drives—at just under 25:00 minutes/game, they actually stand last in the FBS in time-of-possession—but with King, they were able to get enough eye-popping, explosive plays to outscore just about everybody.  Alas, backup freshman QB Clayton Tune hasn't yet become the same caliber player that King was. Houston's offense remains explosive behind an elite group of wide receivers and RB Patrick Carr, who's carried 143 times for 816 yards (5.7 yards/carry) and 5 touchdowns.  But the Cougars went just 6/14 on 3rd down against Tulane and just 8/21 on 3rd down against Memphis, and that makes it tough no matter how explosive their offense can be. Moreover, Tune has gone just 24/58 passing over the last two games (41.4%) with 5 touchdowns, 5 sacks, 2 interceptions, and 2 fumbles (none lost).  Granted, that's about what you'd expect from a freshman quarterback with more talent than experience, but it's still not a great look to bring into a game against the nation's 12th ranked defense.
On top of which, the Cougars' defense has also allowed teams to convert an unsustainable 97/217 3rd downs (44.7%) and 86/182 4th downs (48%).  Now they face one of the best, most-reliable down-and-distance/short yardage teams in the country. That's a tough ask.
REMINDER | Houston Football Central with @CoachApplewhite and host @KevinEsch1 returns with a @ArmedForcesBowl preview Thursday at 6 p.m. on @ATTSportsNetSW! #HTownTakeover pic.twitter.com/poUIRBC1oK

— Houston Football (@UHCougarFB) December 17, 2018
Key Match-Ups
There were good reasons why the Navy game was closer than it looked like it should have been on paper.  This game is the opposite. On paper, it looks like it should be close, but unless the Cougars can fix some legitimate systemic problems, it could easily get out of hand.
Fullback Dive vs. Houston's Interior D-Line.  Without Ed Oliver, Houston's D-Line is distinctly undersized.  We saw the effects of that in their game against Memphis, and we saw what Army can do to undersized but talented fronts in last year's Armed Forces Bowl versus San Diego State.  It's worth noting, too, that the cadets will have a whole week outside of their normal routine prior to the game, which means that they'll get at least two hours more sleep per night.  That has a tendency to show up as a boost to physical performance at bowl games.
Army opened with six straight Fullback Dives against Lafayette.  We may see that and more this Saturday.
Time-of-Possession.  Army is the best in the country at possessing the football and controlling the flow of the game.  Houston is literally the worst. The Cougars may get some explosive plays, but it is very hard to win when your defense is on the field for 45+ minutes, and that may actually happen this Saturday.
Army Defense vs. Explosive Plays.  Army will need to stop the run and get pressure on QB Clayton Tune.  The Black Knights can afford to give up some yards and wait for a mistake, but they cannot afford to get beat deep.  Houston has not been particularly good at sustaining drives this season regardless of who's at quarterback. However, they can score from anywhere on the field.
Timing.  Houston will have had a whole month to prepare for this game. They've also seen a pair of option offenses this season in Navy and Tulane.  Army is therefore unlikely to win this game through trickeration or the unusual nature of its scheme. They're going to have to win through sheer, straightforward violence.
But is it really better to wait a whole month between games?  Houston Coach Major Applewhite has been in place since 2016, and he's 0-2 in the postseason.  His team comes into this game without its best players after having dropped three of their last four.  Houston has a chance to finish strong after a late-season slump, but they'll have to really fix some big-time problems in order to make that happen.
After beating Navy for the 3rd straight year, @ArmyWP_Football @CoachJeffMonken tells @DukeMBB Coach K why the #ArmyNavy game is so special.

Hear the entire conversation tonight at 6 Eastern on Basketball & Beyond w/Coach K. pic.twitter.com/zrIcEeEEta

— College Sports on SiriusXM (@SXMCollege) December 13, 2018
Final Thoughts
The betting line favored Houston when it opened, but since Ed Oliver announced that he's not going to play, it's swung to favor Army (-3.5).  I think the Black Knights cover. In fact, I think they're going to win big. The Over/Under opened at 67 but has fallen to 60. I'd still probably take the Under.
As of this writing, the Armed Forces Bowl is expecting sunny skies with highs in the 70s and lows in the mid-50s.  After a cold, wet late season autumn at West Point, that's going to feel like paradise.
Army needs to finish.  Let's close this year on a high note.
1, 2, 3, 4, ?!#GoArmy pic.twitter.com/UrWLBoiA73

— Army Football (@ArmyWP_Football) December 13, 2018
Go Army!  Beat Houston!!!