Good morning and Happy Valentines Day, Army fans.  
Let's get it on!
The Army West Point football team remembered its magical 2018 season and honored its seniors Friday night at the Black Knights' annual banquet held in Eisenhower Hall.
In total 36 seniors were honored throughout the event and 11 different awards were handed out. The coaching staff also acknowledged its letterwinners from this past season.
Some award ? from our year end celebration! #GoArmy pic.twitter.com/0iAy7rmwTf

— Army Football (@ArmyWP_Football) February 13, 2019
Five freshmen earned letters for #ArmyFootball in 2018: safety Cedrick Cunningham, cornerback Julian McDuffie, guard Dean Powell, wide receiver Michael Roberts & linebacker Arik Smith

— Sal Interdonato (@salinterdonato) February 10, 2019
If that's not enough for you, QB Kelvin Hopkins also published his season highlight reel.  I quite enjoyed it.
Lacrosse Wins!
Mens and Womens Lacrosse both opened their season with wins this past weekend.  The Men beat #18/19 UMass off a quick-hitter in overtime while the Women absolutely smashed Iona.
— Army M.Lacrosse (@ArmyWP_MLax) February 9, 2019
FINAL OT@ArmyWP_MLax 12@UMassMLacrosse 11

Despite winning just three draws all game, Army wins the first face off in Overtime and scores out of the timeout to finish the game. Brendan Nichtern scored to win it for the Knights. Connolly led all scorers with 2g, 5a for UMass.

— Inside Lacrosse (@Inside_Lacrosse) February 9, 2019
I just caught the first quarter of the Mens' game, but what I saw was an exciting back-and-forth contest between two good-looking teams.  Army scored first, but then gave up a three-goal run, and for a minute there, I got a little worried. However, the Black Knights came back with a run of their own, went up 4-3, and after that, the teams exchanged goals pretty regularly through the rest of the first half.  In particular, I thought Army's transition game looked better than it did through most of last season.
UMass pulled ahead again after halftime, but Army went on another long run late, eventually getting up by two goals with less than five minutes to play.  Alas, the Minutemen scored and then made the equalizer just as time expired. Army won the faceoff
 in OT, called timeout, and then scored on the ensuing play.  
Army 11, UMass 10.
That's a big win for this young Army team.
https://www.instagram.com/p/BtrU4PfHgNn/
My sense during the game was that the Black Knights have found some talented young attackers, but that the team's defense wasn't quite as good as advertised in this opening contest.  I read in the recap, however, that the Black Knights only won three faceoffs in the entire contest, which puts a much different spin on things.  It's hard to score in lacrosse without winning faceoffs.  The Black Knights defense had to get turnovers to create nine of their eleven scoring opportunities.  That's not easy to do.
The Men are at #8 Rutgers this weekend.  Army has itself moved up to #19.
It was worth the wait. Starting the year off right! #GoArmy

FINAL | Army 18, Iona 8 pic.twitter.com/F6Hl6QVef6

— Army W.Lacrosse (@ArmyWP_WLax) February 9, 2019
Army's Women are on fire!  They beat Iona 18-8 to open the season and followed it up by beating Marist 18-9.  I'd read that the team would be better this year, and after two games, I can't help being optimistic about this team making their first ever appearance in the Patriot League Tournament.
We Got Mail!
We got an email question from my man Ramiro over the weekend, and in the interest of encouraging interaction with more of our readers, I've decided to print and answer it here.
Hi Danno:
Fellow West Pointer and avid follower of As for Football.  I have also been trying to follow Coach Drinkall the new Offensive Analyst – there is even a thread on him I started on Academy Wars forum. He clearly did not come just to carry a clipboard and be a quality control person. It will be interesting to see how they use him to mix it up on first or second down as you say but staying true to our option offense. With the new offensive mind to help Davis, the efficient and young offensive line and a new powerful Full Back we should be looking good.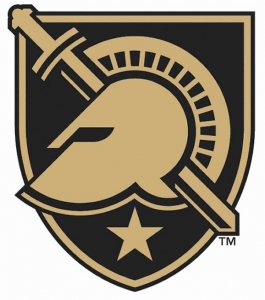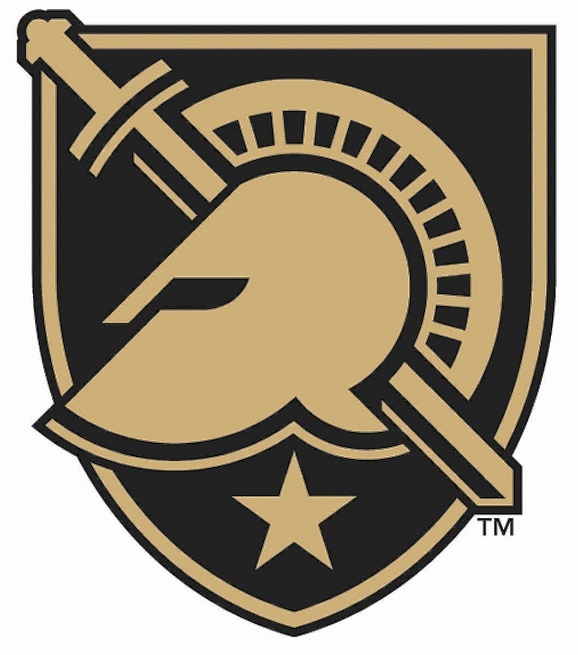 Y'know, it's interesting because Drinkall comes in with such a good-looking resume.  However, he is officially listed as an Offensive Quality Control Coach, though that could mean a lot of things day-to-day.  I suspect he'll wind up watching a lot of film, preparing scouting reports, and self-scouting.  But every staff is different, and I'm hardly an expert. Still, I doubt they'd jump a new guy ahead of a long-time assistant like Fullbacks Coach Mike Viti, who's been with the program a good while now and had legit success as a position coach.
Bottom line, I think Drinkall has an opportunity.  However, I also think that nobody gets anywhere at West Point without putting in the work.
I do have a question for you on the other side of the line. On the Defensive line – do you know how our depth is there?  With the loss of Bateman who also was primary in coaching that line I started to wonder and thought I would reach out to see if you had looked at that. Know we have a new Defensive line coach but don't know the experienced depth we have built.
Thanks and Beat Navy
This is a topic we've planned for a future podcast.  Army is graduating a good group of experienced D-Linemen, and that's not necessarily a disaster, but it does create some uncertainty.  Sal Interdonato listed five plebes who earned varsity letters this year, and for better or worse, none of them played D-Line.  I'm under the impression that the team has recruited some decent D-Linemen over the past few years, however, so I don't necessarily think the cupboard is bare. I couldn't tell you who's in the mix to start, though, nor do I think the coaches will know until we get into Spring Camp.
With that said, the two-deep from the Armed Forces Bowl gives us some clues.
Current D-Linemen (Bowl Game two-deep):
DE Edriece Patterson ('21)
DE Jake Ellington ('20)
NG Rod Stoddard ('20)
NT Jacob Covington ('20)
The team was really high on Covington last season, though I thought they were playing him mostly at outside linebacker.  I remember Patterson playing a lot as well, and I'm sure we'd recognize more names if we went back and scrutinized the tackle numbers from the last few games last season.  Those two are just the ones that stand out to me.
It's probably also worth mentioning LB Arik Smith ('22). Smith was listed behind LB James Nachtigal last year as a plebe, making him the only plebe on that final two-deep roster.  Smith was also one of the five plebes to earn a letter.  I expect we'll see him quite a bit in 2019.
As far as the coaches are concerned, Bateman's loss creates a good kind of problem.  Getting dudes promoted off of Coach Monken's staff means that Army has room to add new, hungry overachievers from other staffs.  That's exactly what we're seeing. D-Line Coach Kevin Lewis has a super-impressive resume, including tons of experience turning FCS-caliber recruits into conference all-stars, pro prospects, and even NFL players.  Army's problem along the D-Line is that it's hard to maintain legit bulk on an Academy schedule, and especially in a 3-4 like Army's, you need a couple of dudes who can hold the point of attack.  But this is exactly why you hire a guy with experience getting the most out of smaller players.
So.  I don't know that I'm worried, per se, about the D-Line.  However, it's definitely one of the more intriguing position groups heading into the spring.
Beat Air Force!
Army Baseball starts its season on Friday down in Louisiana against Air Force.  No idea if the game will be broadcast, but the team's Twitter account usually publishes details if you want to follow the game.  They also live-tweet most games, so you can follow it that way, too, if all else fails.
When you get to play ⚾️ this week! pic.twitter.com/vqjnaU5LK0

— Army Baseball (@ArmyWP_Baseball) February 11, 2019
* * * Below the Fold * * *
Sunday
Birmingham Iron 26, Memphis Express 0
Arizona Hotshots 38, Salt Lake City Stallions 22
Saturday
Orlando Apollos 40, Atlanta Legends 6
San Antonio Commanders 15, San Diego Fleet 6
I watched just one of these games, the win by Birmingham Sunday afternoon.  I liked it! I mean, the defenses all look like they are substantially ahead of the offenses, but hey, it's football.
With the new league's abbreviated training camps and overall pace-of-play, I've started wondering how long it's going to take one of these coaches to realize that a ball-control option offense is the way to go.  Because option elements are easier to teach on offense than defense, none of these quarterbacks is accurate enough to carry their teams without a solid running game, and most especially because the condensed pace gives defenses much less time to rest than they're used to getting in either college or the NFL.  The first of these teams to really get its running game in gear is going to smash all the others, but in this first week, they were mostly running vanilla heavy sets with handoffs seven yards behind the line of scrimmage.  
Ugh.
San Antonio and Arizona both ran some zone-read in their respective wins, and although it didn't always work, I thought it was a good idea.  It's probably not a coincidence that both teams were able to get their offenses going as the game progressed. In particular, the Commanders' ability to extend drives with their quarterback's running was critical, and in fact, most of the winning teams got at least some rushing production out of their QBs.

The San Antonio / San Diego game was also the weekend's most competitive. The outcome was in doubt well into the 4th quarter.
The best game of Week 2 by far is the Sunday afternoon game on CBS Sports–the Orlando Apollos at the San Antonio Commanders.  Both teams looked good in Week 1, so really, I think the AAF got lucky with their schedule. Plus they've got the Old Ball Coach on the sidelines, and he's one of the Alliance's bigger draws.  With a little promotion, the AAF ought to get a decent national audience.
The other game that interests me is the Arizona Hotshots at the Memphis Express Saturday night on the NFL Network.  The Hotshots also looked good in Week 1, especially former Wake Forest QB John Wolford. You remember him, right? Wolford went 18/29 passing for 275 yards, 4 touchdowns, and no interceptions.  Wow! On the other side, the Express ran the ball fairly well against Birmingham, but man, former Penn State QB Christian Hackenberg was just not good enough. RB Zac Stacy had 12 carries for 58 yards (4.8 yards/carry) for the Express, but Hackenberg went just 10/23 passing for a whopping 87 yards and an interception.  That sucked! Worse, the Express went just 2/10 on 3rd down.
I don't think the Express are necessarily going to get it turned around behind Hackenberg, but Wolford looks like a star in the making.  I'm excited to see him play again this Saturday.
"Moving forward, I am firmly and fully committing my life and time to becoming an NFL quarterback," Murray announced on social media. "Football has been my love and passion my entire life. I was raised to play QB and I very much look forward to dedicating 100 percent of myself to being the best QB possible and winning NFL championships.
"I have started an extensive training program to further prepare myself for upcoming NFL workouts and interviews. I eagerly await the opportunity to continue to prove to NFL decision makers that I am the franchise QB in this draft."
I wish Murray luck, I really do, but I think the Giants ought to take a right tackle in the first round and then maybe take a flier on Duke's Daniel Jones in the second.
That's all I've got.  If you watch any AAF this weekend, send me your takes, or tweet me @dan_t_head or @asforfootball.
Enjoy the weekend!