Army Football Preview: at Michigan
There's no such thing as a bad win, but some wins are certainly prettier than others.  The good news is that the Black Knights started the 2019 season with a victory. That beats the Hell out of last year's result at Duke.  The bad news, though, is that this team has still got some serious work to do to get right.
They'd better do it fast.  
They travel to the Big House this Saturday to take on the storied Michigan Wolverines.  Big Blue boasts a potent offense and an electric defense. If Army can't put the very best version of their particular brand of football on the field, the Wolverines won't just beat Army, they'll embarrass them.
Army Black Knights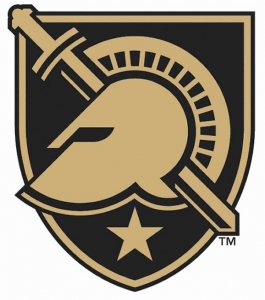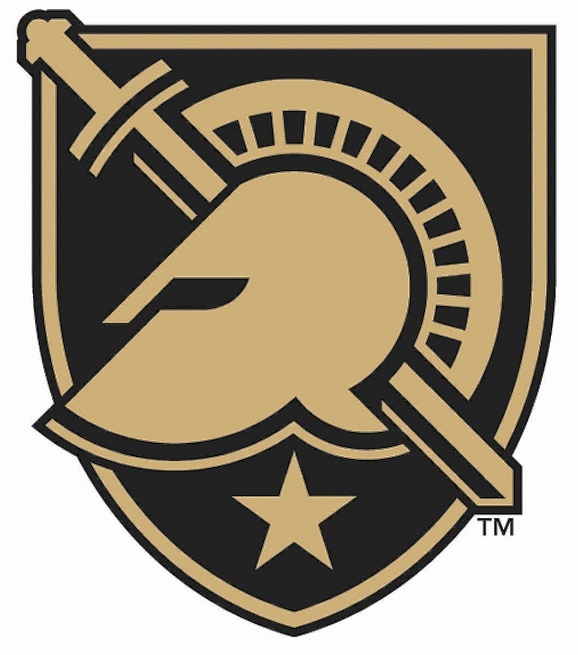 Despite returning tremendous depth along its offensive line, Army's running game never looked completely in sync last Friday.  The Owls' defense got good penetration, especially against the tackles, often stopping the midline plays before they could get started.  They forced four punts as a result. The Black Knights put together two long scoring drives, yes, but they also missed a 4th-and-1 conversion badly, and they fumbled on their only other good-looking drive of the game, killing the potential to put the game away early.  In the end, QB Kelvin Hopkins had to carry his team to victory, aided by Army's superior conditioning. Hopkins is a team captain and the undisputed leader of the offense, so yeah, maybe that's his job. Still, he's gonna need more help this week if this team wants to compete in Ann Arbor.
Hopkins finished with 21 carries for 80 yards (3.8 yards/carry) and 1 touchdown.  That led the team. FB Sandon McCoy was next with 20 carries for 70 yards (3.5 yards/carry), though he was running in open field when he fumbled.  Had he just held onto the ball, he'd have finished as the team leader, and we'd have avoided all this talk about ugly wins after the fact. SB Kell Walker also played well.  He had just 4 carries, but they went for 25 yards (6.3 yards/carry), and he had the game-winning catch in the end zone. I love Walker's fearlessness. He runs hard in traffic and gets yards after contact.  Maybe that's rubbing off on his partner, SB Artice Hobbs IV. Hobbs had 4 carries for just 15 yards (3.8 yards/carry), but he mowed down a Rice safety at the sideline for one critical first down in Army's game-winning drive.
More of that, please.
On the plus side, Army's defense played very well.  They held Rice to just 243 yards of total offense, and though they gave up some long runs, most of those came on 2nd-and-10.  We saw a lot of no-gains on first down, seven yard runs on second down, and failed conversions on third down. In fact, the Owls converted just 27.3% of their third downs.  Outside of one long busted-coverage run from RB Nahshon Ellerbe, the Owls' offense didn't do much. DC John Loose seems to have settled in nicely, and the linebacking corps is as good as ever.  The Black Knights didn't get any sacks, but they did disrupt QB Wiley Green enough to keep him from getting in rhythm. He finished with just a 50% completion percentage.
Special teams was kind of a push.  Army's kick coverage teams performed well, and they hit both their extra points, but their return game remains a work-in-progress.  The Owls punted a lot, pinning the Black Knights repeatedly against their own goal line. The team got one good-looking return, but it was called back for a holding penalty.
Knock on wood if you're with me. #GoArmy pic.twitter.com/xueEJXzf8G

— Army Football (@ArmyWP_Football) September 2, 2019
Michigan Wolverines
The Wolverines turned in the same kind of overall performance this weekend as Army.  They put up 453 yards of total offense (5.8 yards/play), but they fumbled 4 times, letting a rebuilding Middle Tennessee State (MTSU) team hang around in a game that should not have been close.  QB Shea Patterson went 17/29 passing for 203 yards (58.6%) and 3 touchdowns, but he had two fumbles, and he took 2 sacks. He carried 9 times for just 28 yards (3.1 yards/carry) in an offense that needs him to run to keep defenses honest.  
Michigan runs an offense that they're calling a pro-style, no-huddle spread.  It's not really based on running the football, but they ran it well enough.  RB Zach Charbonnet led the team with 8 carries for a whopping 90 yards (11.3 yards/carry).  RB Christian Turner finished just behind with 11 carries for 49 yards (4.5 yards/carry). Success in the running game allowed Michigan to create mismatches in coverage down the field.  With that, WRs Tarik Black and Nico Collins and TE Sean McKeon collectively caught 9 balls for 166 yards. That's almost 18.5 yards/catch!
This offense is not the kind of zone-read spread set that we saw from Oklahoma last year.  Despite the no-huddle game plan and the designed quarterback runs, this really does look like a pro-style set.  Yes, they use some zone-read-type college basics to set up play-action, but they're looking to throw down the field and generate explosive plays.  They generated 450+ yards of total offense but converted just 38.5% of their 3rd downs.
That's not "possessing the football."  That's, "They can score from anywhere on the field."
Michigan isn't particularly big on defense — for example, they didn't have any discernible size advantage over MTSU — but wow, can they run!  Middle Tennessee had some success on designed quarterback runs up the middle, but that was pretty much it. When they tried to run outside, the Wolverines closed fast and hit hard.  The Blue Raiders finished with 28 carries for just 67 yards (2.4 yards/carry) and 1 touchdown. Granted, they aren't known for being a run-heavy team; they still put up just 301 yards of total offense with 26.7% conversions on 3rd down.
Last note: Michigan K Jake Moody made both his field goals, with a long of 34 yards.
Shea Patterson and Sean McKeon are enjoying their senior years together, sharing everything from touchdowns to roller coasters.

STORY » https://t.co/YLYHU1MjhA #GoBlue pic.twitter.com/A3t9qKRFQa

— Michigan Football (@UMichFootball) September 3, 2019
Key Matchups
Michigan is one of those rare teams that played Army tough back in the heyday.  Though Army leads the series 5-4, Big Blue has won the last four straight, played in 1955, '56, '61, and '62, respectively.  Indeed, Army hasn't won a game in this series since traveling to Ann Arbor back in 1954, way back when dinosaurs walked the Plain.
And yet, in 2019 this match-up is not nearly as complicated as it could be.  Army needs to run the ball consistently up the middle and dominate time-of-possession.  P(Wins) actually likes their chances.  Point-differential calculations are influenced more positively by good defense and game control than they are by explosive offense.  For all their miscues, that was Army's game against Rice to a tee.
Fullback Dive vs. Michigan's Interior Defense.  Army should have a size advantage up front against Big Blue's smaller, faster defense.  We've seen them make that work in the past, notably against San Diego State in the Armed Forces Bowl in 2017.  But they couldn't make it work much against Rice, and if the Black Knights come out sluggish on Saturday, they could get down by three touchdowns before the first quarter finishes.
Army Linebackers vs. RB Zach Charbonnet.  Army needs to avoid getting beat deep, which means that they need to generate a consistent pass rush.  That's not going to happen if they're having to play back because they're getting gashed by Charbonnet and the rest of Michigan's running game.  
Charbonnet laid 11 yards/carry on MTSU.  If he does that against Army, it's going to be very hard for the secondary to avoid getting beaten over the top because they're going to spend too much time looking into the backfield.
Army Secondary vs. Michigan Receivers.  This is the match-up that Michigan really wants to win.  They want to fix Army with the running game and then throw over the top.  These receivers are exceedingly fast, and we can expect them to make plays. Army needs to avoid getting torched, and then maybe they can hang around in a close contest.
Army vs. Expectations.  This Army team has a lot of experience and a Hell of a lot of potential.  They can beat Michigan, but they'll need their best stuff.
For better or worse, there has been a lot of noise this week.  That noise was fine for the fanbase. The team, though, needs to put blinders on and focus on themselves.  As I wrote on Saturday, we've seen what commitment looks like from these guys, and it's pretty good.  Now they need to create consistency of effort.
Final Thoughts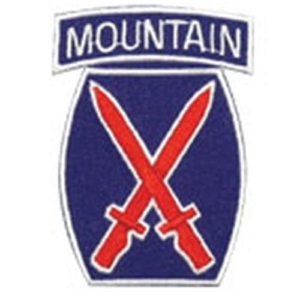 We mentioned it last week, and it's still true.  There are a lot of ways to follow As For Football:
— The Ultimate Army-Navy Experience Email Contest
— Patreon
— The Army Football Show (via Stitcher, Spotify, or iTunes)
— CFB Roundtable (via Stitcher, Spotify, or iTunes)
— Our YouTube Channel, featuring NCAA 2014 sims & the Army Football Show
— Instagram
— Twitter
— Facebook
The line on this game opened at Army (+23.5), but it's dropped as low (+22.5) in some places.  The Over/Under sits at 46 or 47 depending on where you bet. The Over/Under and the moneyline were both slow to post this week, presumably because Army and Michigan both looked a little out of sorts in Week 1.  This game ought to draw quite a bit of action, but I'm not sure Vegas knows quite what to expect.
I don't either.  If the Over/Under drops to 45, I might play the Over.  Other than that, this game scares me.
Kickoff is scheduled for noon.  Fox has the broadcast. Weather.Com predicts partly cloudy skies with temperatures in the low- to mid-70s and light winds.  Army will wear the 10th Mountain Division patch.  That's a good thing.  They'll need a little of that magic, and as we saw at Army-Navy two years ago, God loves the 10th Mountain Division.
Climb to Glory!
Go Army!  Beat Michigan!!!