Eight weeks into the season, Army Football stands 3-4.  In the midst of an ugly-looking three-game slide, their season remains on the brink of disaster.
To be fair, the schedule hasn't been as kind as we might have hoped.  Yes, Army needs to play better. However, their opponents in October have been a combined 15-6.  That's been tough for a team that's also struggling with both injuries and with the execution of its basic offensive and defensive schemes.
Can Army turn the corner?  Will they ever get right?  
They have a shot at it at home against a San Jose State team that's also struggling.
Off the road and at Michie Stadium for @ArmyWP_Football vs. San Jose State.#GoArmy

? @MercedesBenzUSA pic.twitter.com/H5IR56oe7A

— ArmyWestPoint Sports (@GoArmyWestPoint) October 22, 2019
Army Black Knights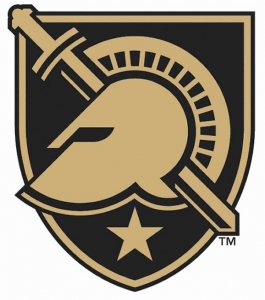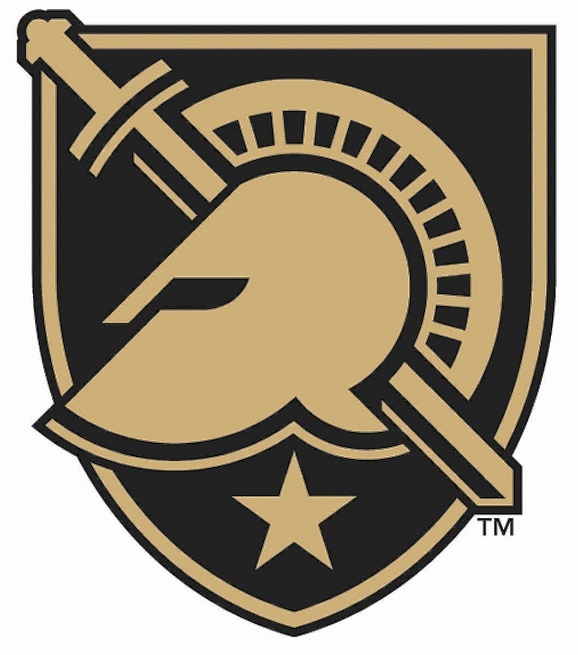 For the past few years, Army Football has had a decided identity.  They ran the ball hard, stopped the run, and forced opposing offenses to make tough third down conversions, mostly through the air.  With that, they went 29-11 over the past three seasons. In 2019, however, that identity has broken down. The Black Knights are no longer running the ball with the same authority they once did, nor can their defense get off the field, even on third-and-long.  
College football's perennial rushing leader has fallen into 9th place overall, averaging just 254.6 yards/game on the ground.  That's at least 50 yards/game below the level this team needs to be successful. At just 71.4 yards/game passing, they're certainly not making up the difference through the air.  Instead, this team is just not moving the ball consistently enough to score points. At an average of 21.7 points-allowed/game, they are still in decent shape in terms of total defense (38th).  However, they've fallen to just 25.7 points-scored/game (87th), and that's not getting it done against better teams. It was okay in September when they were playing bottom-feeders, but it's become a recipe for disaster against October's higher-quality opponents.

The Black Knights have had sporadic success with the Fullback Dive, but they're not getting a lot of production from any other facet of the triple-option.  FBs Connor Slomka and Sandon McCoy together have 161 carries for 710 yards (4.4 yards/cary) and 7 touchdowns. By comparison, QB Kelvin Hopkins has just 91 carries for 354 yards (3.9 yards/carry) and 5 touchdowns with perhaps a third of those carries coming on short yardage sneaks.  Though Hopkins is down about a half-yard per carry from his average last year, that's still not bad, especially after accounting for all those short yardage plays. But he's got just 18 carries/game overall. If we assume that a third of Hopkins's carries have come on short yardage sneaks — a safe assumption considering that Army went for it on fourth down eight times against Georgia State — that leaves Army's quarterback with something like 10-12 carries/game on first or second down.  Meanwhile, SBs Kell Walker and Artice Hobbs have a combined for just 49 total carries in seven games.  That's just over 3 each per game.  
Yes, Army's offensive line has been decimated by injuries and has struggled to open holes, but the whole point of the triple-option is to draw defenders out of position and thereby open up opportunities for the offense.  Moreover, Army's had a lot more success than this with a lot less talent along its line. Something has got to be open. If the other team is selling out to stop the fullback and string out the pitch — we've seen that a lot — then there has to be a lane for the quarterback.  But different defenses have played it different ways, and Army hasn't seemed able to adapt week-to-week. The Green Wave and Georgia State both played strong against the pitch but gave up yards on the Midline. Western Kentucky seemed more focused on the Midline, but Army still couldn't get the ball out to its playmakers in space.  At the same time, Army's short off-schedule passing game has worked when the team rolls Hopkins out of the pocket, but they've struggled to hit passes on passing downs because they don't pass protect well. Hopkins has a fine arm, but without a big possession receiver, his team needs the element of surprise. This isn't the kind of passing attack where the quarterback can just throw it up and let his receiver make a play on the ball.
Not that I'm blaming Hopkins. Rather, I get the sense that the coaching staff is calling a lot of designed runs straight into the teeth of opposing defenses. That's what got Navy into trouble, and not surprisingly, the Mids have had better success since re-emphasizing the option elements in their offense. After all, if I can guess what the Army offense is gonna do, so can opposing defensive coordinators. I'm a former college swimmer with a hobby. These guys are actual football professionals. Army must take what defenses give them, or they aren't going to succeed.
On defense, the analysis is a little simpler, though no less critical.  The Army team has started out okay against the run, but they've got just two sacks in the last three games.  With that, opposing quarterbacks are carving up Army's secondary, which dictates a change in coverage, and then the opposing running game gets going.  Georgia State didn't rush nearly as well as their seasonal average suggested they would, but both Tulane and Western Kentucky laid a hurting on the Black Knights in every facet of their games.  Had Tulane not fumbled twice and gifted Army 14 points, that game would not have been close — at all.
Big-time Award. Big-Time Player.

ICYMI: Riley a semifinalist for Jim Thorpe Award. #GoArmy pic.twitter.com/ovUR4WpTZh

— Army Football (@ArmyWP_Football) October 21, 2019
San Jose State
Like Army, San Jose State stands 3-4 after eight weeks.  They have been much better in 2019 than they were in either 2018 or 2017, but they haven't quite turned the corner against a tough Mountain West Conference schedule.
The Spartans opened with a win over FCS Northern Colorado, lost to Tulsa, but then rallied to beat SEC Arkansas, 31-24.  They briefly looked to have gotten it together but then dropped their game to Air Force, 41-24, on a series of failed fourth down conversions deep in Zoomie territory.  SJSU bounced back to beat New Mexico, 32-21, but have since dropped consecutive games to Nevada and San Diego State. 

The Spartans have a strong possession passing game that can put up chunks of yards, but they struggle to both run the ball and stop the run, and that makes it tough on third and fourth downs on both sides of the ball.  Through seven games, third-year starting QB Josh Love is 154/266 passing for 2,041 yards (58.8%) with 12 touchdowns against just 3 interceptions and 8 sacks. The Spartans have four wide receivers averaging at least 10 yards/catch and one, WR Bailey Gaither, averaging an outstanding 19.3 yards/catch, but they have no running backs averaging more than 3.5 yards/carry, and that makes it tough to consistently move the chains.  In fact, though the Spartans can score from anywhere, their lack of production on the ground makes them one of the worst red zone offenses in the entire country.
It's a similar story on defense.  SJSU's secondary is terrific against the pass. They give up just 221.1 yards/game passing, and they have 13 interceptions, making them an astounding +11 on turnovers. But they also give 223.7 yards rushing/game, and that's not getting it done on anything like a consistent basis — especially against heavy rushing teams like Air Force and San Diego State.
SJSU is 9/12 on field goals and 22/23 on extra points. That's probably not a decisive advantage either way, but it is indicative of a team struggling to do little things well, especially when they are also struggling to score in the red zone.
Playing fast & downhill is a scary sight for any offense! S/O to @SanJoseStateFB's Tysyn Parker for his Week 7 performance vs SDSU recording 11 tackles with a YAC/Avg of 1.3 yards. Watch him deliver the ?with perfect Strike Timing to Dominate at the point of contact! #SpartanUp pic.twitter.com/U7OUjysc1d

— Atavus Football (@AtavusFootball) October 23, 2019
Key Match-Ups
If ever there was a team made-to-order to fix what ails the Black Knights, it's the San Jose State Spartans.  They're not a bad team, but they struggle to do things that are at the core of the identity Army is trying to establish.  In this way, Army has found its last, best opportunity to get right here before traveling to face Air Force. However, they still have to capitalize and make it happen.
Army Defense vs. QB Josh Love.  Love is perfectly capable of picking Army's secondary apart.  But he's not much of a runner, so if Army can get pressure, they ought to be able to generate a few sacks. At a minimum, they'll need to disruption SJSU's rhythm to avoid getting burned deep.
Army Offense vs. Predictability. Whatever else they do, the Black Knights cannot continue to run right at the strength of opposing defenses. We need to see better execution, leading to a more complete utilization of the full power of the triple-option.

Final Thoughts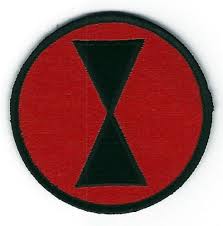 Army opened as a 9-point favorite, but the line slid to as much as -10 and even -10.5 before coming back down to -9.  That seems about right. The Spartans are a much, much better team than they were last year, but the specifics of this match-up are tough for them, and it doesn't help that Army desperately needs a win. If the Black Knights are ever going to fix what ails them, they have to do it right now.  This coaching staff has proven its mettle a few times, and I think they will again this weekend.
The Over/Under is 52.  That's a lot of points, but I could see this being a high-scoring game.
Kickoff is scheduled for noon at Michie Stadium.  As of this writing, weather forecasts predict partly sunny skies with temperatures in the low- to mid-50s. After two weeks of broadcasting chaos, the Black Knights are back home on CBS Sports. They will wear the 7th Infantry Division patch.
Go Army!  Beat San Jose State!!!