Quick Thoughts: Army Fights But Falls to San Jose State
We got a beautiful day for football at Michie Stadium.  Temperatures in the mid-60s, leaves in full fall color, and not a cloud in the sky.  Army rushed for 326 yards and threw for another 103, and the offense put up a total of 29 points.  Despite that, the Black Knights fell for the fourth time in a row, and what's worse is that the game was never really all that close.
It's a final from Michie.

Onto Air Force. #GoArmy pic.twitter.com/9yFC6tazgd

— Army Football (@ArmyWP_Football) October 26, 2019
Army needs to fix three things to get back on track — mistakes, defensive pressure, and their balance on offense.  As my buddy Bill, a former University of Georgia defensive lineman, said after the game, "A team like Army is never going to succeed if the opponent knows what they're about to do on offense.  Y'all have to get some misdirection in there, or you're just not gonna make it work."
Bill is one of the smartest people I know.
Mistakes and Opportunities
The mistakes were obvious.  Army had 9 penalties for 74 yards.  Most of these were false starts at the beginning of otherwise promising drives that put the Black Knights behind the chains early.  That really hurt. Granted, Army only punted once. Still, in a nip-and-tuck game where every possession counted, losing 5 yards in an entirely preventable way made it way harder than it had to be.
The Black Knights also fumbled 4 times.  QB Christian Anderson put the ball on the ground 3 of those times, though Army recovered each time, averting disaster.  WR Cam Harrison had the fumble that really hurt, seeing as it came after a critical catch for a first down immediately after one of the few successful Army defensive stands.  With the score SJSU 10, Army 7, and the Black Knights driving, Army had a real chance to steal a possession and take the lead. Given the way they were possessing and moving the football, the Black Knights could have afforded to trade touchdowns for field goals.  But the fumble gave the Spartans a short field, they cashed it in for a touchdown, and you just knew that this Army team was never going to come back from two scores down. They weren't playing good enough defense, nor were they moving the ball as consistently as they probably should have.
Hopkins. Harrison. That's an @ArmyWP_Football passing touchdown. pic.twitter.com/Oin3dggaHj

— CBS Sports Network (@CBSSportsNet) October 26, 2019
The defense struggled mostly because they couldn't get pressure and to a lesser extent because Army's cornerbacks are just not good at getting their heads around, spotting the ball, and making a play.  Spartans' QB Josh Love dropped back 31 times. He was never sacked; he was hurried maybe twice. In fact, Army had zero tackles for loss. Mostly, Army's defense got nowhere near the quarterback. With that, Love went 21/31 passing (67.7%) for 314 yards and 3 touchdowns with no interceptions.  
That's not a bad day at the office.
Army's cornerbacks got burned repeatedly.  It could've been worse, but it wasn't good regardless.  It seemed like San Jose State receivers had a step-and-a-half on every single play, with the defender running so hard to catch up that he couldn't even begin to turn and look for the ball.  Even on 3rd-and-long, the Spartans were able to convert half the time. They went 5/10 on 3rd downs — mostly 3rd-and-long. Of their five non-conversions, four led to field goals. Army forced just one punt.
Even with all of that, the Black Knights had a chance.  A good chance, to be honest. Granted, it doesn't help when your starting quarterback comes in so nicked up that the coaching staff has to run a two-quarterback system just to keep the Quarterback Keeper in the playbook.  It doesn't help when despite that, both quarterbacks get knocked out of the game, leaving you with your third stringer leading the offense in a game you need desperately. Even with all of that, though, these guys could — and probably should — have won this game.  
The Crucial Drive
Army got the ball down six points early in the 3rd quarter after San Jose State's only punt. The Spartans dropped the ball on the Army 3-yard line.  The Black Knights needed to go 97 yards to glory. That's not easy, but on a day when the offense was rushing for 4.7 yards/carry and throwing reasonably well to boot, it should have been possible.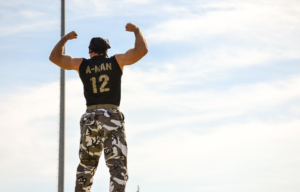 By this point in the game, we'd seen a decided pattern to the Spartans' defense.  They were crashing the Fullback Dive on every play. Relentlessly. Down and distance were absolutely irrelevant.  Their were completely commitment to stopping Army's fullbacks. FB Connor Slomka finished with 12 carries for 27 yards (2.3 yards/carry).  FB Sandon McCoy had 13 carries for 39 yards (3.0 yards/carry), almost all of which came on a pair of outside Fullback Pitch plays. There was absolutely nothing up the middle.  SJSU's entire defensive scheme was to stop Army's base play.
Still, Davis just could not stop going back to the fullbacks.  He literally could not help himself. He seemed constitutionally incapable of calling Quarterback Power plays until the defense stops them, or of using those plays to set up the Speed-Option Pitch outside.  He just did not want to do it.
Army started that critical drive on their own 3.  Anderson carried for 5 yards to the Army 8. McCoy got 3 to the Army 11, bringing up 3rd-and-2.  Anderson got 4 yards to the Army 15 for a 1st down. Now we were in business. On the next play, Anderson gots 3 yards, to the Army 18, bringing up 2nd-and-7.  
So, of course, you keep doing what's working, right?
Hell no.  Davis called a Fullback Dive to Slomka that predictably got exactly 2 yards, and then it was 3rd-and-5.
So now we go back to what's working?
Hell no.  Davis called a passing play on the highest-leverage down of the entire game using his third-string quarterback.  Who does that?  
Friends, QB Christian Anderson had just 16 carries in this game for a whopping 87 yards (5.4 yards/carry) and 2 touchdowns!  He is at best a mediocre passer, I think we can acknowledge that, but he's actually really good running with the football.  He's 6'1", has good speed, and can run through arm-tackles. We saw his elusiveness on full display at the end of the game.  
Davis didn't care.  He'd rather run into the teeth of the defense with Slomka than use his terrific running quarterback to set up a Speed Option pitch on a crucial drive.  I should note, too that SB Kell Walker had just 7 carries for 54 yards in this game, and at least two of those went up the middle into the teeth of the Spartan defense for virtually no gain.  SB Artice Hobbs had exactly 1 carry, but he broke it for 12 yards. SB Malik Hancock also had exactly 1 carry, but he broke his off for a long run as well, going 28 yards.
But sure.  Let's hand it to Slomka 12 times up the middle and get McCoy another 11 carries up the middle, too.  Why the Hell not?
Anderson got sacked on that ill-advised pass play.  That led to Army's only punt of the game, after which SJSU scored to go up 34-23.  The game was effectively ended right there.
Looking Forward
Army's got a problem now.  They're now 3-5, and they need to win-out if they want to make it to a bowl game.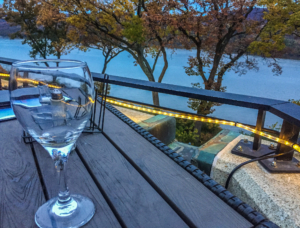 Recall, bowl invitations go out before the Army-Navy Game.  More importantly, they have to travel to Air Force next week to take on a Zoomie team that's already bowl-eligible following their blowout victory over Utah State last night at Falcon Stadium.  
What's worse, the Zoomies would very much like to murder Army following two losses in a row, one of which was one of their worst losses ever.  Moreover, Head Coach Troy Calhoun seems to have some personal antipathy for Army Head Coach Jeff Monken. If Calhoun can make a statement at Monken's expense, I expect he'll make it.  And talk smack afterwards.
It's just not a good look.  Calhoun comes across as miserable regardless, and his Air Force team has a history of piling on.  Just last week, Calhoun said that he thought his team was too good to play in the Mountain West. This from a man whose team hasn't won more than five games in the last two years!
Meanwhile, QB Kelvin Hopkins is obviously hurt, and he has been since at least the Michigan game if not longer.  QB Jabari Laws is fully capable of running the offense, but he's also a smaller guy — and more than a little fragile.  Laws has played in three games and been knocked out twice. That's not good. It's how we wound up watching QB Christian Anderson in his second game's worth of extended action yesterday.  
I have no idea who the next quarterback is after Anderson, but given what we've seen so far this season, the staff would be well advised to dress at least one more for Air Force.  They'll be hunting heads for sure.
Go Army!  Beat Air Force!!!