The Army Football travels to Honolulu, Hawai'i, this week for a critical Rivalry Week showdown with the University of Hawai'i Rainbow Warriors.  The Black Knights need this game desperately to keep their fleeting postseason hopes alive, but victory will come easy. The Rainbows beat San Diego State last week to clinch the Mountain West Western Division title.  Coming off two big wins and a bye week, though, we've got to expect the very best version of the Army Team will show up Saturday night.
At their best, Army has been pretty damned good.
When we say travel day… we mean it's a travel DAY.#GoArmy pic.twitter.com/Ce3G7wZlwx

— Army Football (@ArmyWP_Football) November 26, 2019
Army Black Knights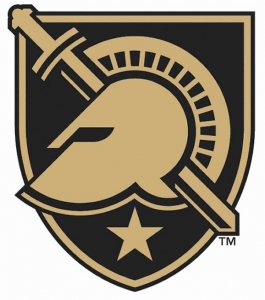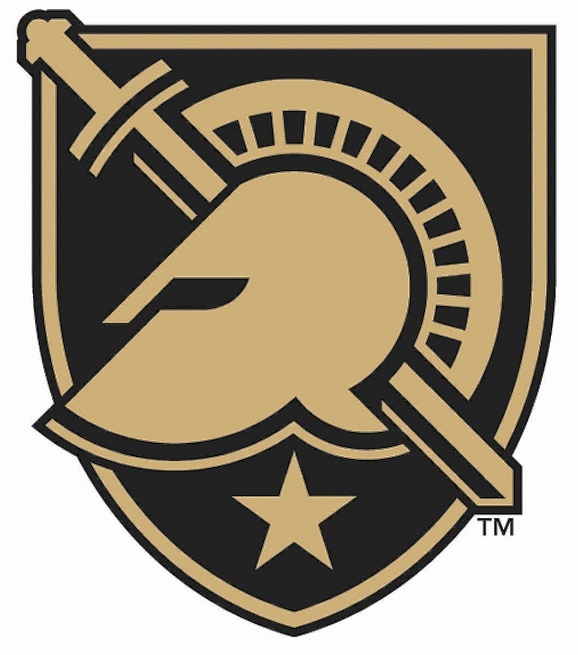 Having curb-stomped UMass and VMI in consecutive weeks, the Black Knights have climbed all the way up to 3rd nationally in rushing.  They're now averaging a respectable 302.6 rushing yards/game. They're still next-to-last in passing at 83.1 yards/game, but if they can continue to run for 300+, that's not actually a problem.  The Black Knights are tied for 62nd in points-scored with 30.2, and they've climbed to 22nd overall in scoring defense with just 19.6 points-allowed/game.
So yeah.  It turns out that playing UMass and VMI back-to-back is actually really good for a team's statistical health.
Arguably the best thing to come out of these past two weeks was QB Kelvin Hopkins' reemergence.  Hopkins has been slowed by injury all season, but he seemed to find his form on the field against VMI, running with power and visibly increased confidence as the game wore on.  On the season, Hopkins is just 31/72 passing (43.1%) for 501 yards and 4 touchdowns against 4 interceptions and 4 sacks. However, he is still leading the team in rushing with 619 yards  and 7 touchdowns on just 127 carries. That's almost 5 yards/carry.  As a team, Army's offense has put up 633 carries for 3,329 yards and a whopping 40 rushing touchdowns.  That works out to a net 5.3 yards/carry, which is pretty good for a triple-option offense. It is therefore not a surprise that Army looks to have found its groove on offense these past two weeks.  The numbers match the eye-test. This is how they are supposed to look.

The big news on defense this week is that LB Cole Christiansen is one of just eight remaining finalists for the Lott IMPACT Trophy.  The trophy "honors college football's best [defensive player] in character and performance."  Christiansen is, of course, a two-year captain for the Army Football Team and a man whom TV announcers have long since nicknamed "Captain America".  He's tied for 14th nationally in solo tackles with 58 tackles and 41 assists. He also has 1.5 sacks, 2 forced fumbles, and a fumble recovery. With that, the Army defense has held opposing offenses to just 145.1 yards rushing/game and a net 4.1 yards/carry.  The team has forced a total of 19 sacks, 16 fumbles, and 7 interceptions. That makes the Black Knights +3 on takeaways on the season despite committing 17 fumbles themselves with 10 lost in addition to the 4 interceptions they've thrown.
However, we've all watched this season, so we know that this team still has some issues.  One that's reappeared in the last couple of weeks is in the kicking game. On the season, Army is just 3/6 on field goals and 39/42 on extra points, with several of those missed kicks coming at extremely inopportune moments.  For Army to win this week and have a real chance against Navy, they're going to need to find legitimate consistency on offense and make the kicking game a reliable part of their arsenal.
Cole Christiansen has accepted an invitation to the @NFLPABowl ‼️

The postseason all-star bowl game is set for Jan. 18. #GoArmy pic.twitter.com/onlxzaipVo

— Army Football (@ArmyWP_Football) November 26, 2019
Hawai'i Rainbow Warriors
As predicted, the Warriors are legit.  They stand 8-4 overall, 5-3 in the Mountain West, and with their win last Saturday over San Diego State, they now hold the tie-breaker for the West Division title.  They'll play at #20 Boise State for the Mountain West Conference Championship a week after their tilt with Army.
Hawai'i opened the season with wins over Pac-12 opponents Arizona and Oregon State before dropping a tough road loss to then #23 Washington. They rallied the next week to beat Central Arkansas and whupped up on Nevada before falling again on the road to Boise State and at home to Air Force.  Both those losses were by 20+ points, and Air Force in particular ran all over the Warriors. However, Hawai'i again bounced back to beat New Mexico before falling by three to perennial conference powerhouse Fresno State. Since the loss to Fresno, however, the Warriors have been perfect. They beat a desperate San Jose State team, UNLV, and finally SDSU to clinch the West division title.  As one would expect, Hawai'i has put up points against pretty much everybody, but they haven't always been great at stopping better teams' offensive attacks, especially on the ground.

Hawai'i uses the run-and-shoot offense, which shares a surprising basic similarity with the triple-option despite being a pass-happy scheme that's run primarily out of the spread.  The offense starts in a spread set with the quarterback in shotgun and a single running back. The quarterback reads the defense at the snap, and depending on his read-keys, he can either hand off or keep the ball off play-action.  This is not totally dissimilar to the zone-read, but you don't typically see a prolonged meshpoint in the run-and-shoot like you do with the read-option. It's either a quick handoff, generally off-tackle, or the quarterback keeps the ball.  At this point, the quarterback again reads keys in the defense. He can throw a quick out to a receiver on the sideline or a crossing route up the middle, or he can wait a beat and take a shot downfield. The quarterback can also run. The run-and-shoot is not really a pocket passing attack; quarterbacks are expected to run occasionally to slow the pass rush and keep defenses honest.  Moreover, the scheme itself puts the decision-making burden squarely on the quarterback.  If run correctly, though, all those decisions forces defenses to contest the full length and breadth of the field, opening up any number of opportunities for explosive plays.
Hawai'i QB Cole MacDonald was born to run this scheme.  On the season, he's 246/381 passing for a whopping 3,007 yards (64.6%) and 25 touchdowns against just 12 interceptions and 9 sacks.  Early in the season, MacDonald was a little careless with the football, but given the number of decisions he has to make on every play, that's understandable.  It's worth noting, too, that Hawai'i's coaching staff has tried to ground their attack a bit in recent weeks, with the result that MacDonald's turnovers have gone way down.  At the same time, the team's rushing numbers have come way up.  For what it's worth, everyone on Hawai'i's offense is rushing for about 5 yards/carry.  That's a lot for a team that also has a half-dozen receivers averaging 10 to 15 yards/reception.
But though the Warriors' offense has been good, they've struggled to stop better teams on defense.  They've got a lot of big guys on their defensive line, but this is still a young defensive team. On the season, Hawai'i's defense has given up 2,256 yards rushing on 405 carries (5.6 yards/carry) along with 27 rushing touchdowns.  That is a lot of touchdowns. Moreover, Hawai'i opponents are rushing for nearly 190 yards/game. Similarly, those same opponents have gone 62/152 on third down (40.8%) and 9/20 on fourth down (45%).
After an emotional and historical win, #HawaiiFB is preparing for the regular-season finale. Get yourself prepared for Senior Night and Army with this week's press conference. #LiveAlohaPlayWarrior

➡️ https://t.co/tl9Gr52AuQ pic.twitter.com/2QNDE2jUPt

— Hawaii Football (@HawaiiFootball) November 27, 2019
Critical Match-Ups
Sometimes the critical match-ups are easy.  This week, we actually have a lot to think about.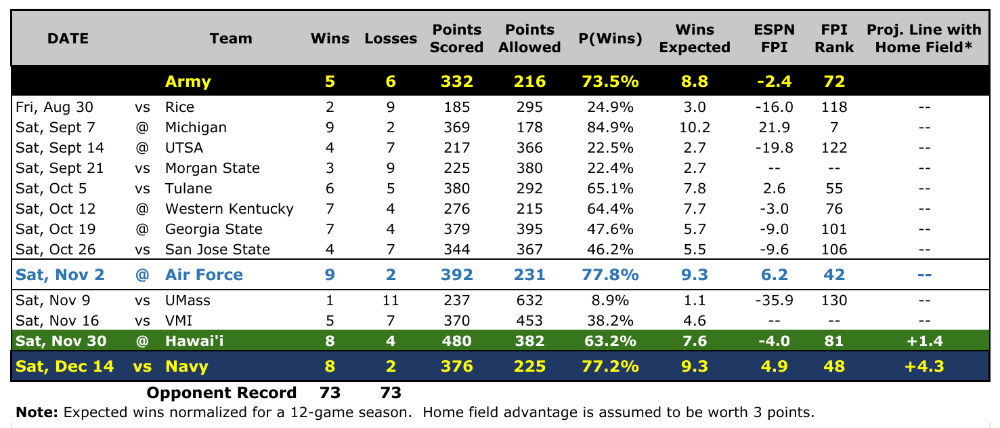 Army O-Line vs. Hawai'i D-Line.  The Black Knights struggled to move some of Hawai'i's big men at the point of attack last year, and this year, they've struggled with that same issue against almost everyone.  They've looked better in the last two weeks, but this remains the critical match-up. Army's O-Line needs to get enough push to let the rest of the offense run on Hawai'i the way other teams have run on them, or else it's gonna be a long flight back to New York.
Army Linebackers vs. the Run-&-Shoot Ground Attack.  We all know MacDonald can throw.  Dude can also run. He and both of his primary running backs are averaging just over 5 yards/carry.  RB Fred Holly, in particular, is the kind of back that has given Army problems in the past. Holly is both big and fast.
LBs Cole Christiansen and Arik Smith need to contain the Warriors' running game and get after MacDonald.  Once he starts slinging it, anything can happen, but if Hawai'i finds rhythm on the ground, this could be a long day.
Army Secondary vs. Hawai'i Wide Receivers.  Army's defense is generally about bending but not breaking.  The Army secondary can afford to give up completions in front of them, but they cannot let Hawai'i's talented wide receivers get behind them, or MacDonald and company will torch them repeatedly.  WR Jojo Ward in particular is an elite deep threat. Army needs to keep these guys contained and then look for opportunities for takeaways.
Into the Top 10 All-Time in @ArmyWP_Football Touchdowns for Kelvin Hopkins Jr.#GoArmy

?@MercedesBenzUSA pic.twitter.com/mYlOB3MJII

— ArmyWestPoint Sports (@GoArmyWestPoint) November 21, 2019
Final Thoughts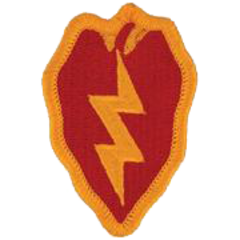 I'm a little jealous of the Army team this week.  Traveling to Hawai'i over Thanksgiving with their teammates for a crucial late-season contest is an honest-to-God once-in-a-lifetime experience.  I don't know how many Old Grads miss West Point, per se, but I can tell you that the times now when I can sit around and just hang with my own teammates have lately become among the most limited and precious of my life.  You're together every day for four years working towards a common cause, and then you graduate and scatter to the ends of the Earth for the rest of your lives. You see each other at weddings and funerals and maybe the occasional reunion.  But teammates are the family you choose. My own parents have passed, so really, my teammates are pretty much the only family I have left.
These opportunities are precious.  You make the most of them because while pain is fleeting, glory is eternal.  Sometimes, you just have to be your best self because that's what family demands. 
This is one of those weeks for Army Football.
Of course, the weather is going to be beautiful.  It's Hawai'i. We're talking mid-70-degree temperatures at kickoff, though the forecast calls for clouds and maybe 15 mph of wind.  Nothing these guys will notice on the field.
Army will wear the 25th Infantry Division patch.  CBS Sports has the broadcast. Kickoff is scheduled for o'dark thirty — literally 12:30 am Eastern time on Sunday morning.
Go Army!  Beat Hawai'i!!!