I got tickets to this week's local XFL game via VetTix.Org.   The New York Guardians will host the Los Angeles Wildcats this Saturday at MetLife Stadium in scenic Northern New Jersey.
Full disclosure: I've been an unabashed XFL fan since the league's initial incarnation way back in early 2001.  I've quite enjoyed this year's reincarnation. I do miss the old "He Hate Me"-style jerseys, but beyond that, the new league has been a Hell of lot of fun.  
Personally, I think that if pro baseball can play 162 games a year across the Majors, multiple minor leagues, *and* a few independent local leagues, then there must be room for more football, though I admit that you have to appreciate the product on the field for what it is.  The XFL's players are uniformly all-star-level college players, but with rare exceptions, they're not in the NFL because they're not quite at that level.  Within that context, though, the XFL is professional football, and it can be a Hell of a lot of fun.
I was ecstatic when I got the note about these tickets from Vet Tix.  So was my daughter Emma. We've both been following the new league closely, and we're quite looking forward to seeing it in person.
NY Guardians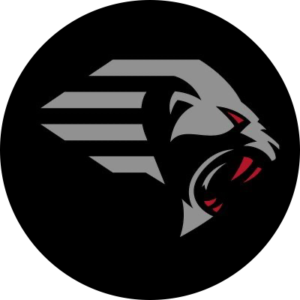 Alas, though the Guardians opened with a good-looking win against a then disastrous Tampa Bay Vipers team, New York has been an absolute mess since then.  They've been so bad of late that it's created something like a moral crisis within my household. I've worked in New York since 2001, went to school nearby, and was physically in the City on 9/11.  I work for one of New York's foundational Old Guard companies. How the Hell can I possibly root for any team besides the NY Guardians?
I can't, obviously.
And yet, the XFL will be just four weeks old this weekend.  The Guardians have been a dumpster fire for more than half of that time.  Isn't it asking a lot to Ride or Die with a brand new team that's fallen on its face right out of the gate?

I honestly don't know what to do.  I mean, I could maybe root for the Tampa Bay Vipers since that's where I went to high school, but New York has beaten exactly one team, and it's Tampa.  
Winless Tampa.
Most XFL teams have struggled at quarterback and along the offensive line.  The better ones have embraced "college" concepts on offense and run their quarterbacks aggressively to try to slow opposing pass rushers.  We've seen this the most from the league-darling St. Louis Battlehawks, but Houston, DC, and even Los Angeles are all making copious use of their quarterbacks' mobility.  The Battlehawks are actually running a straight-up read-option offense, and — no surprise — that's totally working. St. Louis isn't overly talented; they're just running the right scheme for the personnel that they have.  With that, they're 2-1 and getting better every week.
https://www.instagram.com/p/B9CtBdzH_iN/?igshid=18hkqd3tg0gjw
For better or worse, however, former NY Giants OC Kevin Gilbride coaches the Guardians, and he's installed his old pocket-passing Giants offense on his new team.  In theory, they're trying to leverage downfield play-action passing based on a solid, NFL-style running game, and in Week 1, they actually made that work. Since then, though, their O-Line hasn't opened consistent enough holes, and the pass protection has been abysmal.  New York is still averaging almost 4.5 yards/carry on the ground, and that's not bad, but they're not completing a high-enough percentage of their passes, and without that, they can't consistently move the chains. Because of all the failed drives, the Guardians have posted a total of just over 200 yards of rushing through three games.  Meanwhile, starting QB Matt McGloin has gone just 31/59 passing (52.5%) for 299 yards, 1 touchdown, and 3 interceptions. Moverover, McGloin has mostly been under seige in the pocket. Perhaps not surprisingly, he got hurt early in the game last week, and then things really went downhill.
Enter Luis Perez, former quarterback for the Birmingham Iron of the AAF and arguably the best quarterback in D2 college history.  I'd been wondering what it would take to get Perez on the field since the Guardians traded for him late in the preseason. Answer: injuries and ineffective play.  Perez came off the bench late in the game this past Sunday and finished 4/5 passing (80%) for 39 yards and a touchdown, granted in limited action. Honestly, if the Guardians have a chance this weekend, it will be because Perez finally gets his shot and makes the most of it.
The Guardians defense played well through the first two weeks, shutting down Tampa and holding a good DC team in check through three quarters.  This despite their offense being largely ineffectual in both games. Alas, the Battlehawks broke through and ran all over them in Week 3, though that's apt to happen against a team running a quality option offense, especially when one's own offense can't hold the ball.  Unfortunately, stopping LA this week might prove an even tougher task.
Nothing is given you gotta ???? ?? ? @TheAus10Duke | #OnDuty pic.twitter.com/sRDOGdVUNb

— New York Guardians (@XFLGuardians) February 26, 2020
LA Wildcats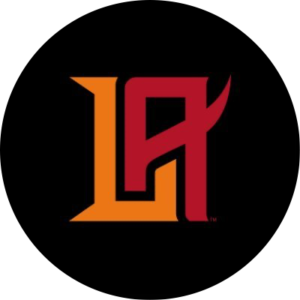 LA QB Josh Johnson missed Week 1, and his team lost their opener  37-17. LA then fired their defensive coordinator. This arguably led to chaos, and perhaps as a result, the Wildcats couldn't quite comeback against Dallas in Week 2.  They wound up falling 25-18. In Week 3, however, we finally saw what this team could potentially be.
LA beat the DC Defenders 39-9, and if anything, the game wasn't as close as that score suggests.  Johnson went 18/25 passing (72.0%) for 252 yards, 3 touchdowns, and no interceptions. Meanwhile, the Wildcats defense held the previously potent DC offense to just 303 total yards.  DC QB Cardale Jones had been excellent through the first two weeks. Against LA, he went just 13/26 passing (50.0%) and took 3 sacks.
Nothing DC tried worked at all.  LA beat them relentlessly.

The Wildcats still lack a dynamic running game — they ran for just 56 yards against DC, for example — but with Johnson slinging the rock, and their defense creating chaos, they could potentially become one of the new league's better teams.  This weekend's game provides an interesting road test, but it's one that the Wildcats really ought to pass.
⏰Spend your Saturday morning with the Wildcats ⏰@BWWings in Carson is hosting our next Watch Party ⤵#TheWildcatWay pic.twitter.com/fW26Okc3x0

— Los Angeles Wildcats (@XFLWildcats) February 26, 2020
Key Match-Ups
I've got three.
NY O-Line vs. LA Pass Rush.  None of New York's quarterbacks have looked good, save one stretch from Luis Perez.  It's hard to lay all of that at the quarterbacks' feet, however, when they're getting pressure from the opposing pass rush on damn-near every play.  Amidst all of this, NY's center lost his composure last week. It's a hot mess.
If New York wants to win, their O-Line has to play better.  They don't necessarily have to be all-stars, but as Army HC Jeff Monken would say, they each have to do their one-eleventh of the work.  These guys need to find a way to hold up their end of the bargain.
NY Defense vs. QB Josh Johnson.  Johnson is an older guy for a professional football player, but he's still got a terrific arm and way above-average mobility.  He proved last week that he can absolutely dominate lesser competition.
But LA doesn't have the world's most dynamic running game, and if we know that going in, then one presumes there are ways to scheme to contain the Wildcats' best players.  New York's D-Line has itself been dominant at times this season. If these guys can ball-out again, then maybe the Guardians can pull off the upset.
https://www.instagram.com/p/B9AYSP4lLaZ/?utm_source=ig_web_copy_link
Gilbride vs. his own QBs.  McGloin famously melted-down on camera in Week 2, saying that his team needed a whole new offensive game plan.  I don't blame the guy for showing emotion, nor do I think he was necessarily wrong. The XFL is putting a raw, emotional product on TV on purpose.  I like that.  However, it still shows a legitimate issue with the Guardians.  
I'd argue that the base problem is the team's retrograde offensive philosophy played despite their having replacement-level offensive players.  To put that another way, sure, you can win football games with a run-first pocket-passing offense if you have QB Eli Manning throwing accurate downfield strikes behind a talented O-Line.  It helps to have guys like Victor Cruz, Hakeem Nicks, and Mario Manningham catching those passes. But the Guardians have nothing like that on offense.
You want a piece of advice that works in every situation?  Play the game you're in with the rules you have, not the game you want with the rules you wish you had.  
Some XFL teams get that.  Some don't.
New #XFL Power Rankings, in which every single team moved up or down: https://t.co/Ook7iKxkJA

— Cody Benjamin (@CodyJBenjamin) February 26, 2020
Final Thoughts
At the end of the day, it's all about the atmosphere.  My daughter Emma has never been to Giants Stadium. I haven't been since the 1993 Army-Navy Game.  We're gonna go, and we're gonna have a good time, and if there's any chance at all, I would very much like to get a picture with Luis Perez.  
I still miss the old Birmingham Iron.  True Story.
Kickoff is at 2 pm on Saturday.  ABC has broadcast coverage. Our seats are on the sideline somewhere near the 25-yard-line, about 32 rows up.  I'll take that every day of the week. Look for us on TV, friends.
Let's go Guardians!
Cover image via @XFLGuardians