After an offseason filled with chaos, uncertainty, and no small amount of apprehension, Army Football got off to a blazing fast start in its first game of 2020, dominating the Middle Tennessee State Blue Raiders in every possible way.  These Black Knights looked very much like the 2017-2018 teams that won double-digit games.  With that, they earned their first shutout since 2017's Commander-in-Chief's slaughter at Falcon Stadium back in the Bradshaw Era and brought joy to Old Grads everywhere.
In theory, Army ought to do well again this week.  They play host to the Louisiana-Monroe Warhawks, a team that's been beset by much more than its fair share of problems over the past month or so.  However, the 2020 Black Knights will have to stay focused, avoid complacency, and watch out for a potentially explosive Warhawk offense if they want to lay on another beating like we saw last weekend.
Radio Rewind ? from Saturday's 42-0 victory. @LearfieldAudio#GoArmy pic.twitter.com/2N2GXa5Wqw

— Army Football (@ArmyWP_Football) September 7, 2020
Army Black Knights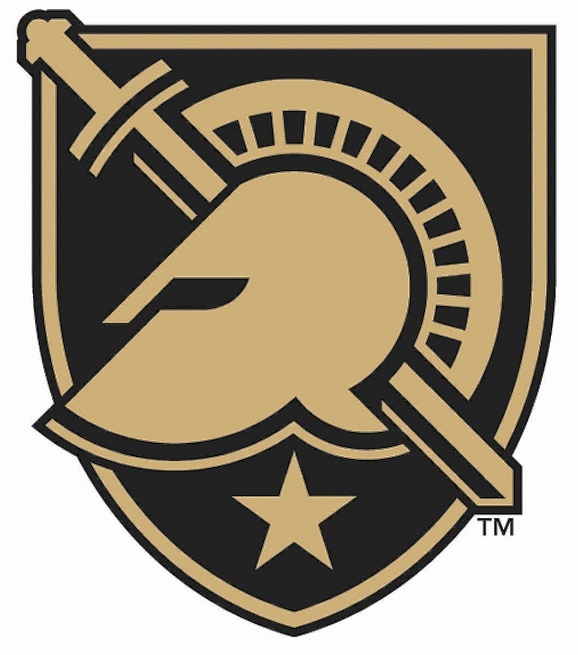 It's hard to know where to start with a team that did almost everything right in its home opener.  The offense was dominant in the running game, working both the Fullback Dive and the pitch outside to perfection.  The defense stymied one of college football's most explosive quarterbacks, forcing four turnovers — and it would have been six were it not for a penalty and a ill-considered booth review.  Even special teams showed up with terrific kick coverage and — amazingly!!! — a 45-yard field goal.
Three things stood out on offense.  First, QB Christian Anderson looked supremely comfortable running Army's triple-option scheme.  He made all the right reads, giving the ball off without trying to do too much himself.  This is often the hardest thing for a triple-option quarterback to learn.  Second, new center Connor Bishop played great.  Though he's the youngest man on the O-Line, Bishop got good push consistently at the point of attack, dominating MTSU's defensive tackles.  Finally, Army worked the outside early and often, something they've not always been great about doing even when things are going well.  Army slotbacks wound up with 14 carries for 122 yards.  That's what we like to see.

Over on defense, new D-Coordinator Nate Woody's scheme seemed to confuse Middle Tennessee repeatedly.  It's amazing that Woody was able to get the scheme installed without spring football, but he got his guys lined up where they needed to be to make plays, and the results spoke for themselves.
At this point, I think we know that these Black Knights can play.  The question is, can they play consistently down the stretch.  They face a potentially explosive offense this week with a hungry-looking BYU team just over the horizon. 
Now that's a stingy defense‼️?⚔️?‍☠️#GoArmy #TheBrotherhood #NCOT pic.twitter.com/hDNM7vodtc

— Army FB Recruiting (@ArmyFB_Recruit) September 6, 2020
Louisiana-Monroe Warhawks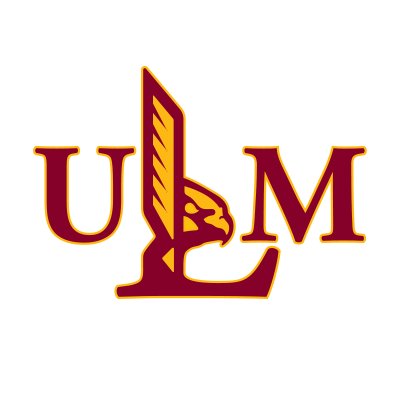 This was always going to be a tough contest for the Warhawks, but the Summer of COVID-19 has made the run-up to this particular game infinitely more challenging than it had to be.  First and foremost, ULM caught a coronavirus cluster on August 20th, and that forced a ten-day layoff just as the team was ramping up for its first game.  That game, at Troy, was postponed to December 5th.  Worse, the football team was able to hold just a single scrimmage over this past summer.  They weren't in pads again until late last week.  Head Coach Matt Viator has said that he liked his players' effort, but there's no getting around the impacts of an unforced break just as the season's supposed to start.
Not enough for you?  Okay, so ULM also got hit by Hurricane Laura, and then they lost Defensive Coordinator Mike Collins just this past Wednesday.
Ouch!

Honestly, I admire Coach Viator and his team's tenacity in the face of tough circumstances, but that's still an awful lot to manage heading into a game at Michie Stadium.
The Hell of it is that ULM has been a decent football team.  The Warhawks went 5-7 overall last year, 4-4 in the Sun Belt Group B.  That put them third in their division out of five teams, though they went just 1-6 in their last 7 road games.  They run a zone-read offense around a spread set, and at least last year, they were pretty good about scoring points.  However, they also gave up a lot of points — especially in the running game.  In 2019, the Warhawks' rushing defense gave up an ungodly 252 yards rushing/game (5.7 yards/carry) along with 31 rushing touchdowns.  Moreover, the last time they played a triple-option team, it was Georgia Southern.  Southern destroyed them, 51-29.
Two players to watch this weekend are RB Josh Johnson, arguably the team's best, and TE Josh Pederson, the son of Eagles' Head Coach Doug Pederson.  Johnson put up 1,298 yards and 11 touchdowns last season on just 201 carries (6.5 yards/carry).  That's outstanding production.  Meanwhile, former backup QB Colby Suits is expected to start.  Suits went 12/22 passing over the last two years for a total of 160 yards, 1 touchdown, and & 2 interceptions.
The Warhawks returned a lot of players on defense, and a lot of times, a change in the coaching staff sparks an extra-motivated effort on the part of the players.  These guys have gotta know what they're up against this Saturday, but they seem to have refocused mentally, so despite all the unlooked-for chaos, this may yet be a dogfight.
.@CoachViator #TheBestIsOnTheBayou pic.twitter.com/yAHiNdkHia

— ULM Football (@ULM_FB) September 7, 2020
Key Match-Ups
Army is the better team in the better spot this week.  That sets up some particular concerns.
Army Defense vs. Josh Johnson.  Nate Woody's defense was super-effective last week at bottling up MTSU QB Asher O'Hara.  With his legs ineffective, O'Hara had to distribute the football, and that created mistakes.  ULM QB Colby Suits is already prone to mistakes, but he's also got a much more potent weapon in the running game.  Suits has RB Josh Johnson.
If Johnson gets going, then the Warhawks have every chance to hang with Army on the scoreboard.  If Johnson gets hit behind the line, though, Army's looking at another likely blowout.
Army vs. the Trap.  I hadn't even considered that this might be a trap game until I saw BYU go up 31-0 on Navy at the end of the first half Monday night.  Now, though, with the line set at Army (-19) and everything seemingly pointing in the Black Knights' favor, it's all too easy to imagine the team looking past this game towards their showdown with the Cougars next weekend.
Friends, these Warhawks know what they're in for.  They're not coming to crown the Black Knights.  They're gonna fight — hard — and if Army's not on point with their best stuff, they could be in for the very worst kind of shock.
ULM vs. Circumstances.  Can ULM put the chaos and hardship of the past month behind them, or do they come out like the Mids and get smoked?  
There is no question that the circumstances are less than ideal.  Either these Warhawks rise to the occasion, or they get embarrassed.  That's not complicated.
.@ArmyWP_Football defeats Middle Tennessee 42-0.

It's the Black Knights' largest shutout win over a current FBS school since 1963, when they defeated Wake Forest 47-0. pic.twitter.com/HsM2Ohtjxa

— ESPN Stats & Info (@ESPNStatsInfo) September 5, 2020
Final Thoughts
The line for this game opened at Army (-16), but it slid almost immediately to Army (-19).  Even with that, money is still coming in on the Black Knights.  That's scary.  As of this writing, the Over/Under sits at 55.5.
I might play the Under there, but there is no way I would take Army (-19).  As Rob noted on the podcast, too much can go wrong too easily for this team to reliably cover that kind of line.
The weather should be gorgeous at Michie on Saturday.  Partly cloudy with temperatures in the low-to mid-70s.  Winds should be negligible at 5 to 10 miles/hour.
I think the Black Knights win this game, but it wouldn't surprise me to see the Warhawks come ready for a fight.  It should be a good one.
CBS Sports has the coverage, starting at 1:30 pm.
Go Army!  Beat ULM!!!