2019 is over.  The disaster that was last season ended in rainy futility back in December.  All the offensive struggle, the defensive frustration, everything that just never came together…
None of that matters anymore.
This is as true for the UTSA Roadrunners as it is for the Black Knights.  The team that got choked out by Baylor, barely beat Rice and Old Dominion, and then lost big-time to Louisiana Tech and Florida Atlantic to end the season, that team is gone.  This is a new year, these new Roadrunners have a new head coach, and they just took the #15 team in the nation right to the brink.
If this year's Black Knights want to win this weekend in San Antonio, they're going to need to play tougher, more precise, more hard-nosed football than we've seen from them in the last two years.  Which Army team will show up this Saturday?  The one that grings out drives and breaks its opponent's spirit, that wins by 30+ points on average, or the team that can't stop wracking up penalties and miscues in critical situations?
Is Army even good this year?  
We're gonna find out this weekend.
Packing up and hitting the road for our next assignment. #GoArmy pic.twitter.com/DnRv78WTo2

— Army Football (@ArmyWP_Football) October 12, 2020
Army Black Knights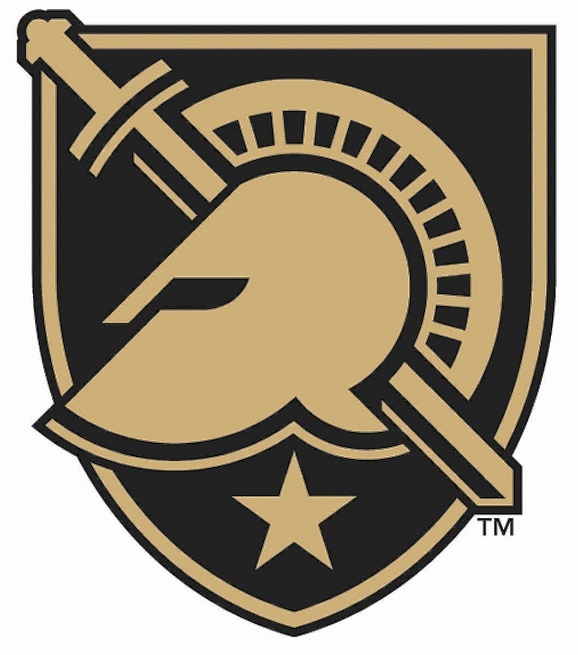 The Black Knights have had their moments in 2020, but they've also been inconsistent when faced with determined opposition.  Despite that, they're averaging a whopping 31.6 points/game while allowing just 12.6 points to opponents. Army's defense, with its excellent young secondary and its supremely talented linebacking corps, has allowed a measly 83.0 yards rushing/game to opposing offenses (7th) on just 2.8 yards/carry overall (10th).  This team stands 17th nationally in 3rd down conversions allowed with just 19 conversions on 61 attempts (31.1%).  Despite their meager performance against the Citadel, the Black Knights remain 2nd in total rushing offense with 311.0 yards rushing/game and 5.6 yards/carry.  Army has converted 29 of its own 3rd downs on just 65 attempts (44.6%), which is good for 31st in FBS college football.  For perspective, that puts the Black Knights immediately behind the #4 Notre Fighting Irish. 
What's alarming in all of that is the way it splits out across Army's opponents.  The Black Knights rushed for 340 yards and 5.5 yards/carry against Middle Tennessee and for 439 yards and 6.8 yards/carry against Louisiana-Monroe.  But Middle Tennessee only just won its first game while Louisiana-Monroe has been beaten badly by almost everyone.  Against Cincinnati's much more legitimate rushing defense, Army put up just 182 yards on the ground despite averaging a respectable 4.2 yards/carry.  And then the Citadel somehow had their way with Army's offense, holding the team to a meager 153 yards rushing on 3.1 yards/carry in an effort that looked reminiscent of the Stan Brock Era.

When Army can get push up the middle with its offensive line and get yards with the Fullback Dive, its offense seems to flourish.  We've seen that innumerable times, most recently against MTSU, ULM, and ACU.  However, when opponents sell out to stop the Dive, Army's offense seemingly comes apart — as at Cincinnati and against the Citadel — even when outside runs are gaining consistently positive yardage.  It just doesn't seem like the Black Knights have a plan to get the ball to their other playmakers in space, even when defenses stay bunched up in the tackle box.  They're gonna run half their plays to the fullback — no matter what.  The team has been better about offensive penalties since the Cincinnati game, but they have yet to make other adjustments against well-prepared defenses overall.
Happily, Army's defense has kept them in every game.  They stopped both Cincinnati and the Citadel repeatedly and even scored the team's only touchdown against the Bearcats.  However, we've seen that Army's defense is not going to be able to hold down everybody all season long.  
If this team wants to live up to its potential and make 2020 a special season after all, then at some point, this Black Knights' offense is going to have to come alive and make some noise against legitimate competition.  Certainly, they've shown flashes.  What we're missing is consistency of effort coupled to quality execution on the field.
Following Tuesday evening's practice we caught up with WR Reikan Donaldson, LB Arik Smith and @CoachJeffMonken as Army gets set for UTSA on Saturday in Texas.#GoArmy pic.twitter.com/B1aOC9p3mX

— Army Football (@ArmyWP_Football) October 14, 2020
UT-San Antonio Roadrunners
Folks, this Roadrunners team is good.  Despite the pandemic and UTSA's finish last season, new Head Coach Jeff Traylor, formerly of Texas, SMU, and Arkansas, has his young team headed in the right direction.  
UTSA stands 3-2 overall with wins over Texas State, FCS Stephen F. Austin, and Middle Tennessee State.  They've lost twice.  Once in a close game to Alabama-Birmingham, 21-13, in which the Roadrunners had to start their 3rd string quarterback and yet still had a chance to win late, and once to #15 BYU, 27-20, when they at least took the Cougars all the way to the 4th quarter.  No one else has even gotten close against BYU.
UTSA runs a read-option set that balances a strong rushing attack with dynamic downfield passing.  Their only problem?  They've had to play four different quarterbacks this season.  Two of those, Frank Harris and Lowell Narcisse, have been very good.  Despite struggling with injuries, Harris has gone 60/93 passing for 566 yards (64.5%) and 3 touchdowns against 2 interceptions and 3 sacks.  But Roadrunner quarterbacks have to run.  In fact, Harris is his team's second leading rusher with 34 carries for 166 yards (4.9 yards/carry) and 5 (!) touchdowns.  Narcisse has only appeared in two games, but he's gone 19/25 passing for 262 yards (76.0%), 2 touchdowns, and no interceptions, though he's taken 2 sacks.  Narcisse doesn't quite have Harris's speed, but he's a big guy — and the Roadrunners' third leading rusher.  To date, he's got 22 carries for 79 yards (3.6 yards/carry).  That ain't bad, especially in limited action.

The key to the Roadrunners' offense is the nation's leading runner, sophomore RB Sincere McCormick.  McCormick has 100 carries for 569 yards (5.7 yards/cary) and 4 touchdowns.  He stands 30th in the nation on a yards/carry basis, but notably, he's the only guy in the Top 50 who's played 5 games.  Hell, there are a bare handful of guys ahead of him who've played even 4 games.  McCormick is the real deal, and at last, he's having the kind of season that might set him up for success at the next level.
Rounding all of this out are the Roadrunners' top 3 receivers, Joshua Cephus, Brennon Dingle, and Zakhari Franklin.  Cephus has 26 catches for 263 yards and 3 touchdowns.  Franklin and Dingle are more downfield threats.  Dingle is a 5'10" speedster; Franklin is taller and has the ability to go up and get the ball.
When the Roadrunners have struggled, it's mostly been on defense, especially pass defense.  They've allowed 298.6 yards passing/game and a whopping 13 passing touchdowns.  Couple that to the 153.4 yards rushing/game they've allowed (4.2 yards/carry), and you wind up with an average 28.2 points allowed/game. Notably, though, these numbers are heavily skewed by UTSA's opening game against Texas State.  That game went to double-overtime and saw 99 total points.  In the last two weeks, UTSA has allowed just 48 points total, though they let UAB put up 214 yards rushing on 5.8 yards/carry.  BYU put up a whopping 470 yards of total offense but went just 7/14 on 3rd down, and for once, they weren't particularly good in the red zone. 
Final note: Roadrunner K Hunter Duplessis has been perfect this season.  He's made 11/11 field goals with a long of 48 yards, and he's gone 16/16 on extra points.  That's pretty good.
FINAL | No. 15 BYU outlast the Roadrunners in a tight affair in Provo. NEXT: UTSA hosts Army (4-1) on Saturday at the @Alamodome.
#BirdsUp | #RunAsOne?

? https://t.co/Wv42bgAyoC pic.twitter.com/RZbOeMHkpJ

— UTSA Football ? (@UTSAFTBL) October 10, 2020
Critical Match-Ups
Every match-up is critical in a game like this, but let's focus on two in particular.
Army Interior O-Line vs. UTSA D-Line. UTSA's rushing defense came into last year's contest unheralded and relatively unsuccessful, having just gotten curb-stomped by Baylor. They then frustrated the Black Knights throughout the first half, stopping the fullback and forcing QB Jabari Laws to start breaking long runs outside. Laws' individual athleticism made that work, but we got late into the game before Army found sustained success running up the midline. The Black Knights are often terrible when that happens, and indeed, they didn't look good through most of last year's contest at UTSA, either.
This year's Roadrunner defense is exponentially better than 2019's was, and Army… Who knows what they are?  Sometimes they look like a Top 25 team, and sometimes they get their asses beat by the worst Citadel team in the last ten years.
If Army can get their fullbacks going, they ought to win this one in a rout. That is absolutely what should happen. But can Army actually move the Roadrunners big defensive tackles and block their fast defensive ends?  More than anything, the Black Knights' success here will determine the team's success overall.
Army Defense vs. RB Sincere McCormick.  McCormick can absolutely break this game open. If he gets going, all Hell will break loose.  In a game like that, Army loses — badly.
"Our guys understand the incredible amount of discipline they have and how hard those guys work."

– @CoachTraylor on facing Army on Saturday. #BirdsUp ? pic.twitter.com/N7yYiyPS08

— UTSA Football ? (@UTSAFTBL) October 12, 2020
Final Thoughts
The line on this game opened at Army (-9) and immediately slid to Army (-7). Which is still crazy. I myself would make the line Army (+7), and Rob said on the podcast that he'd already laid money on the Roadrunners taking the points. Unfortunately, I tend to agree. I obviously hope that Army wins, but I said on Twitter that taking the Roadrunners on the moneyline is one of the best bets on the board this week.
The books don't see it. SportsLine and Oddshark both picked the Black Knights in fairly convincing fashion. Maybe it speaks to my individual pessimism, but I still think this will be a close game. If these teams played 10 times on a neutral site, I'd expect UTSA to win 6.  As to what happens this particular Saturday, however, who knows?  Both these teams have been all over the place at times this season, and anyway, 2020 on the whole has been insane. That's as true in college football as it is anywhere else.
The weather for this game is irrelevant. It's at the AlamoDome. CBS Sports has the broadcast, starting at 1:30 pm Eastern. That's an early start for UTSA, so it'll be interesting to see how they respond.
Go Army!  Beat UTSA!!!