If you were worried that Army might come out of their two-week COVID hiatus looking rusty, it turns out, you needn't have been concerned.  The Black Knights hit Holy Cross hard from the opening faceoff and never looked back.  Attacker Brendan Nichtern put up his usual 6 points with a goal plus 5 (!) assists while Midfielder Bobby Abshire scored 3 goals on exactly 3 shots.  Midfielder Nicholas Garofano added another goal plus 2 assists of his own, and with that, Army raced out to a 6-1 lead by the end of the first quarter.  They led 10-1 at the half, and that was pretty much that.  
This Army Team put up a complete effort this past Saturday.  They finished the day up 13-3 with their starters and even their first-line backups on the bench.  Goalie Wyatt Schupler allowed just 2 points against 9 saves in something like three quarters total of work.  That was a slow day at the office, really, for the Patriot League's best goalie, made possible by Army's spectacular defensive effort.  The Black Knights forced a whopping 17 turnovers while Stevie Grabher won 14/18 faceoffs.  Coming off an unfortunate two-week break, this was exactly the game that Army fans needed to see.
Taking care of business in our return to Michie Stadium. #GoArmy | #FamilyToughnessTradition pic.twitter.com/dhJGdwoIxC

— Army M.Lacrosse (@ArmyWP_MLax) March 28, 2021
In-Conference Rivalry Coming in Hot!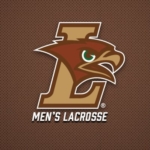 The Black Knights hit the road this weekend to take on the #10 Lehigh Mountainhawks.  Yes, this is a match-up of two nationally-ranked, Top 10 teams taking place in-conference in the Patriot League.  This is not a drill.  This is actually happening.  Saturday's contest is a rematch of 2019's Patriot League Championship, the first since Army captured the title in a thrilling 11-7 victory.
You just know these Mountainhawks want revenge.
This weekend's contest promises to be a defensive struggle.  Both these teams feature top-tier defenses and talented goalies.  Both teams also started hot.  Lehigh currently sits 4-0 with wins over NJIT, Loyola, Bucknell, and Colgate.  Notably, the Mountainhawks held Loyola to just 6 points.  In fact, Lehigh has put up 67 points overall against their opponents' 37.  They've also won 77/114 faceoffs (67.5%), a potentially serious concern this weekend.
1. @DukeMLAX
2. @TerpsMLax
3. @UNCMensLacrosse
4. @ArmyWP_MLax
5. @CuseMLAX

The top five teams remain the same, but there's movement below in the @Nike / @USLacrosse D-I Men's Top 20.

6-20 ?https://t.co/d1fNQgAVNw

— US Lacrosse Magazine (@USLacrosseMag) March 29, 2021
Who Can Manufacture More Offense?
The Mountainhawks look a little better than the Black Knights on paper.  They've given up fewer turnovers, have a better ratio of caused turnovers, have a better clearing percentage, and win a lot more faceoffs.  Against that, they've played just four games and only one ranked opponent, Loyola.  The Greyhounds are good, but they're maybe not as good as they have been in recent years.  We'll see what that means.
This ought to be a close, exceedingly physical contest. Army will win if they can generate offensive possessions and clear the ball consistently.  However, both of those things will be a real challenge this week.
The offensive skills of No. 2️⃣0️⃣ Brendan Nichtern have been great to watch through five games.

▪️ Third nationally in points/gm (6.2)
▪️ Third nationally in assists/gm (3.4)#GoArmy | #FamilyToughnessTradition pic.twitter.com/wlnq0dnlUU

— Army M.Lacrosse (@ArmyWP_MLax) March 30, 2021
Go Army!  Beat Lehigh!!!
Cover image source: PatriotLeague.Org.