The Army Black Knights beat the stuffing out of a talented but overmatched team from Louisiana-Monroe this week, and in the process, we got to see our favorite team get right in real time. Honestly, the flow of this game wasn't particularly different from the flow of the Georgia State game, save that Army didn't fumble twice in the first half. As a result, when they went into the locker room, they were down just 10-7 17-14, and when they came back out and scored 17 unanswered points in the 3rd quarter, well, that had a completely different effect than we'd seen in previous games, too. 
This time, Army put their foot on ULM's throat, and they never let up.
???? ??????? ??

A 34-point second half gives us another home ?‼️#GoArmy pic.twitter.com/oHZNkUP2EZ

— Army Football (@ArmyWP_Football) October 22, 2022
Without those two first half turnovers, Army was able to manage their first half failure on 4th down from their own 11 yard line even though it led directly to a ULM touchdown.
Why? Because that was ULM's only touchdown of the entire first half!
Has this season always been about turnovers? I think maybe it has been.
We could really see how Army's defensive scheme is supposed to work this week. They gave up a ton of yardage between the 20s, especially early in the game, but they never got beat over the top. They also got 2 stops on 4th down, 3 sacks, and an interception, and they played much stiffer in the red zone. That was all they needed to do. With their offense steadily holding the ball and pounding away at ULM's defense, Army's Bad Boys got better as the game went on. In the end, they'd given up 185 yards rushing on 6.4 yards/carry but just 164 yards passing and just 4/11 conversions on 3rd down. Notably, they'd forced ULM almost entirely into a short possession passing game.
You'd obviously rather give up less rushing yardage than that, but clearly some of this has been by design. It is, in fact, what bend-but-don't-break defense is supposed to look like.
Before we move on, let's take a moment to spotlight LB Leo Lowin's play. Lowin led the team in tackles with 11 overall, 6 solo. He also had a sack and an interception.
Friends, Lowin is having a Hell of a good season.
QB Jemel Jones was outstanding in this game, as was the entire offense. Jones finished with 17 carries for 96 yards (5.6 yards/carry) plus 3 touchdowns. FB Tyson Riley was second with 12 carries for 90 yards (7.5 yards/carry!) plus another touchdown. Even more than that, we repeatedly saw Army fullbacks dragging would-be tacklers down the field. It was beautiful!
Jones keeps it for his 2️⃣nd TD of the game ?#GoArmy
pic.twitter.com/wtq1AsXKbw

— Army Football (@ArmyWP_Football) October 22, 2022
No. 7️⃣ fought for 6️⃣ to give us the lead ?#GoArmy
pic.twitter.com/QTqERiSQz5

— Army Football (@ArmyWP_Football) October 22, 2022
It's interesting because ULM started the game really crashing down defensively in the middle of the field to stop Army's fullbacks, and they never went completely away from that. But Army adjusted in a handful of ways. They ran their quarterbacks off-tackle a lot, and that worked throughout the game. They also got the ball out to their slotbacks at least 12 times for something like 117 yards (9.8 yards/carry). But it was their third adjustment that really caught my eye. They had their quarterbacks dropping as if to get outside and then handing off to the fullback maybe 5 yards behind the line of scrimmage. This created counter-action while giving the blocking a chance to develop, and it let Riley in particular pick his hole and get loose for real yardage. It also negated ULM's size advantage right in the middle of the field. However, it was distinctly different than the kind of quick-hitting Fullback Dives that we usually see. Usually the Black Knights would rather hand the ball off at a mesh point that is as close to the line of scrimmage as possible. This time we saw a clever solution to what has in the past been a really tricky problem for this team's offense to manage.
Army got that adjustment, and they rolled. 441 yards rushing and 6 touchdowns on 62 carries. That is 7.1 yards/carry. And it's not like ULM's rushing defense has been terrible, either. The Warhawks had been pretty good against the run, and they'd played some really good rushing teams plus at least one team that runs a version of the triple-option.
???????????? & ????????.

For the second week in a row, No. 7️⃣ led us to ???????.#GoArmy pic.twitter.com/l7Ki0RPxOb

— Army Football (@ArmyWP_Football) October 22, 2022
Looking Ahead
It felt so good to get a win this week. In the second half, this game felt like an actual exorcism. Like whatever was haunting the Black Knights was banished, and now we're back to playing Army Football.
Glory hallelujah!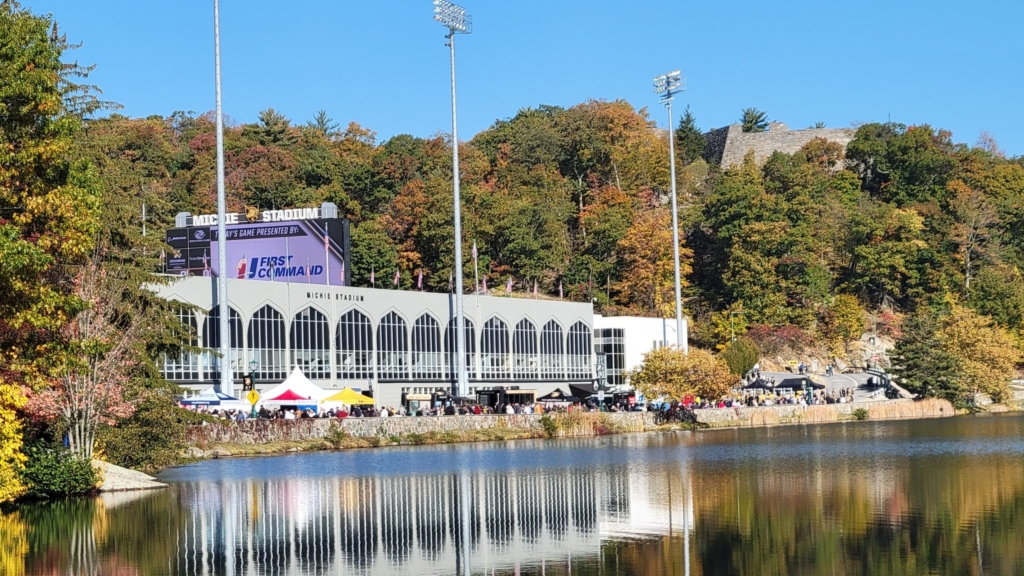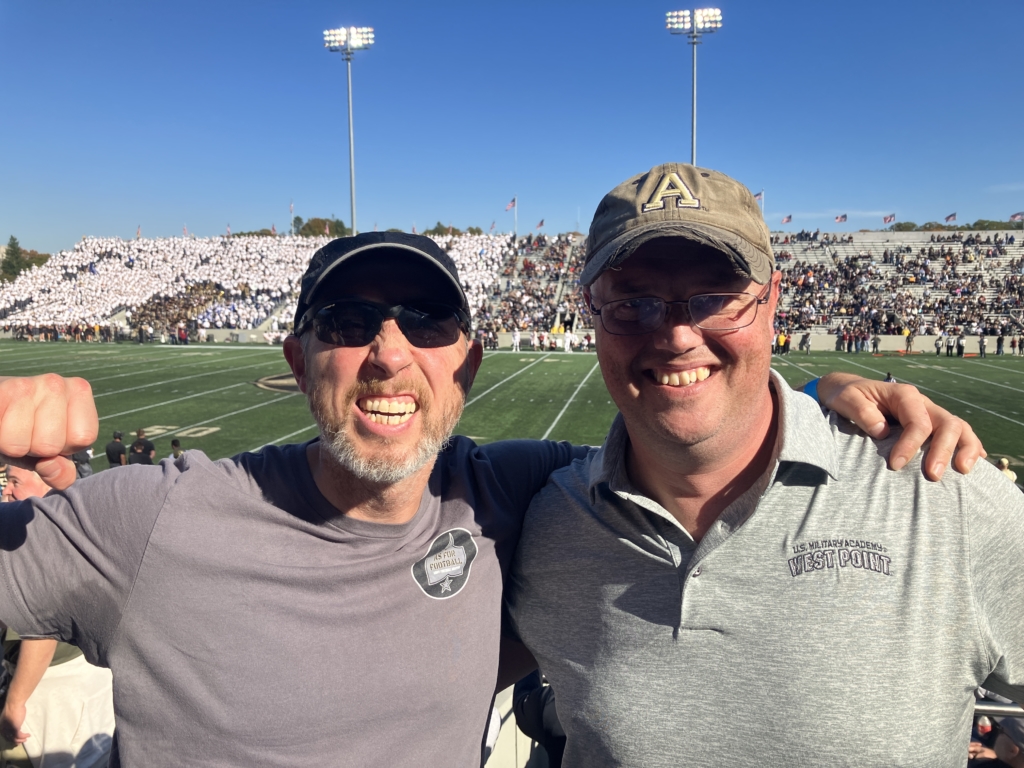 Army (3-4) and Air Force (5-3) both head into byes this week with Army getting healthy just when they need to and Air Force coming off a tough home loss to Boise State. These teams look pretty even to me. They're averaging very nearly the same amount of rushing yardage and points/game, but Air Force's defense has been better. Granted, they haven't played freaking Wake Forest or Coastal Carolina on the road this season. Moreover, this is a rivalry game with two triple-option teams. I wouldn't necessarily count on either defense looking overmuch like they have looked in two weeks' time. But we'll see.
I believe Army will match-up well with this Zoomie team. If they can hold onto the ball and work their offense, we may yet see a little magic down in Texas.
That was fun ?#GoArmy pic.twitter.com/PFMC4ms4lH

— Army Football (@ArmyWP_Football) October 22, 2022
Go Army! Beat Air Force!!!