Army is now just two wins away from winning their fourth consecutive Patriot League Championship. It would also constitute the...

Despite winning five of the last nine Patriot League Baseball Tournaments, Army Baseball just won their first outright regular season...
Exclusive Content
Want more? Sign up as a Patron to get exclusive content, early access, and message with the AFF Crew directly.
Title Sponsor: Byre Barn
Craig Achtzehn, VP of Residential Lending
Sign Up For Our Mailing List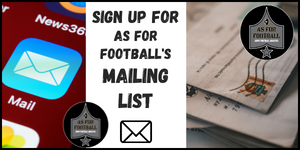 Recent Posts
About As For Football
As For Football is a collaborative effort to provide satire, mirth and Army Football spirit to the Gray lives of Cadets and Old Grads alike.
Attention all Cadets, it is Army Season! The Uniform is As For Football, bleeding black and gold, carrying a dose of satire and unyielding optimism!
Subscribe