Army comes off a two-game road trip this week, having braved the wilds of Michigan and the windswept plains of San Antonio, Texas.  The Black Knights stand 2-1 after a tougher-than-expected opening stretch, and if that's where we probably thought they'd be, the way they've gotten there hasn't necessarily followed expectations.  These Black Knights were supposed to be a juggernaut on offense alongside a rebuilding defense. Instead, we've seen is lights-out defensive play and an offense that's struggled to hold the ball.
FCS Morgan State comes to Michie Stadium this Saturday, and if this Army team is ever going to get right, they've got to do it right the Hell now.
5 Sacks vs. UTSA for the @ArmyWP_Football Defense!

? @StopandShop pic.twitter.com/GlLA9usCHv

— ArmyWestPoint Sports (@GoArmyWestPoint) September 17, 2019
Army Black Knights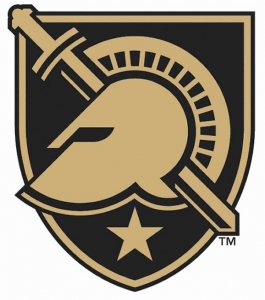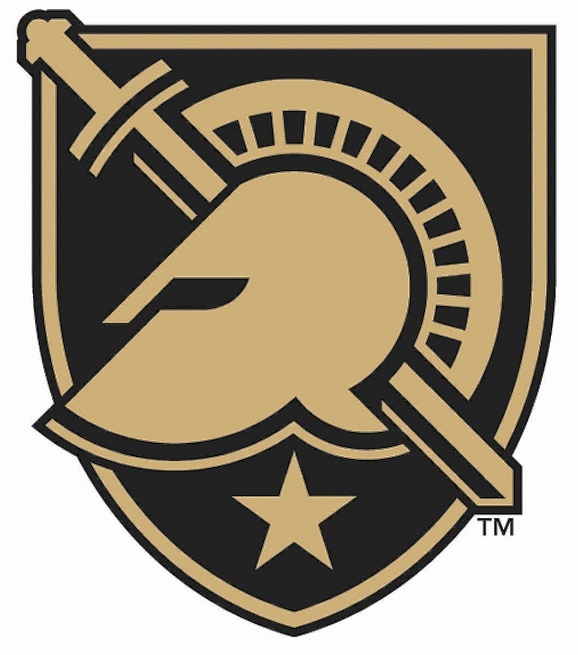 Through three games, your Army Black Knights stand dead last in the Football Bowl Subdivision (FBS) in passing with an average of just 38 yards/game.  That should not come as a surprise. Army's never been a great passing team, and even with last week's perfect 2/2 from QB Jabari Laws, the Black Knights are still just 7/15 overall (46.7%) for 114 yards, 1 touchdown, 1 interception, and 2 sacks.  
Okay, but that's not what the Black Knights do.  
What's surprising is that at just 257 yards/game rushing, this Army Team is a disappointing 18th overall running the football.  This from a team that led the nation in rushing two years ago, that has consistently stood in the top five since back before dinosaurs walked the Plain.  Army stands just 106th in points-scored with 22.0 points/game. Against that, Army's defense is an outstanding 26th in the nation in points-allowed at just 14.7 point/game.
So no.  That's not what we were expecting.
Despite averaging 4.5 yards/carry, it feels like Army's offense has yet to truly get on track.  After a tough start against Rice that nevertheless saw the team convert a respectable 60% of its third downs, Army's offense straight-up struggled on the road at Michigan, and even against UTSA's often-suspect rushing defense, the Black Knights managed less than a 50% third down conversion rate.  Granted, Army got some explosive runs against the Roadrunners, with SB Kell Walker currently averaging an astounding 10.3 yards/carry and Laws coming in at 5.8 yards/carry in his first collegiate start. Still, this is an Army team that has had to punt 12 times in just three games against just 10 punts-forced.  To date, starting QB Kelvin Hopkins Jr. has averaged just 3.1 yards/carry while starting FB Connor Slomka has averaged 3.3. Army has also started the season by losing 5 fumbles in just three games. They lost 5 total fumbles last year over the entire season.
We probably need to be a little cautious about expectations, though.  Rice clearly spent their entire offseason preparing for the triple-option on defense, and they played it very well.  Even so, without FB Sandon McCoy's fumble late in Rice territory, that game would not have been nearly as close as it was.  Similarly, Michigan's defense has always been the strength of their team, and Army took them to double-overtime. Even against UTSA, the Black Knights covered a three-score spread on the road with their backup quarterback.  That doesn't suck. However, we can all see that this Army team still needs to improve.  
Last year they did just that as the season rolled along, not hitting their full stride until their fifth game.  We're gonna need that again if the Black Knights want to be competitive in the tougher games on their schedule.  Tulane, Air Force, Hawai'i, and Navy have all gotten off to ripping fast starts.
The good news is that Army's defense is playing as well as they have ever played.  They've allowed just 340 yards rushing through three games at an average of just 3.3 yards/carry.  This includes a game at Michigan where the Wolverines stayed totally committed to the run to protect their defense. Army's defense has also recovered 5 fumbles, tying them for 5th overall.  After last week's interception in the end zone by CB Javhari Bourdeau, Army stands even on turnover ratio despite holding the ball like a hot potato on offense. Army also has 9 teams sacks, good for 25th in the nation, and 17 tackles-for-loss. All of that is excellent.
The Black Knights' special teams have also looked reasonably good.  They're 1/2 on field goals with a missed 50-yarder by plebe K Cole Talley but a made 40+ yarder from firstie K David Cooper.  The team has done a terrific job covering kickoffs and made all of its extra points. Their one glaring weakness is in allowing 2 successful fake punts, a trend that seems likely to continue if the staff can't get that fixed time-now.
Riley among the best in the nation. #GoArmy pic.twitter.com/Sp389XU9Qu

— Army Football (@ArmyWP_Football) September 17, 2019
Morgan State Bears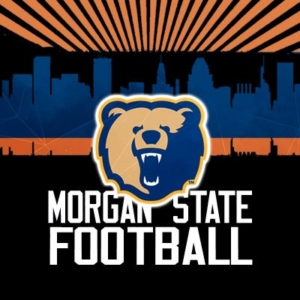 Morgan State has a new head coach in former NFL standout running back and Michigan and NFL running backs coach Tyrone Wheatley. In accepting the job, Wheatley said:
"I consider it a privilege to lead the young men of Morgan State using football as a vehicle to implement a continuation of development, mentorship, and productivity beyond the field and when their playing days are over. I can't wait to become united with the city of Baltimore and become woven in the fabric of the community."
That's a great attitude, but he's gonna absolutely need it. Wheatley has one Hell of a rebuilding job on his hands.
Through two games, the Morgan State Bears have been outscored 109-15. That gives them the worst Predicted Wins (P[Wins]) point differential As For Football has ever seen. On a comparative basis, Morgan State has been as bad the Miami Dolphins, who've been outscored by a whopping 102-10 and are actively tanking for the first pick in next year's NFL draft. Based purely on the scoring in their first two games, Morgan State might actually go winless.
It seems like the coaching staff is looking for some players. QB D.J. Golatt got the start in the Bears' first two games, going 4/11 for all of 29 yards passing with 3 sacks and a fumble. Wow! Golatt was replaced in the game against James Madison University (JMU) by QB Deandre Harris, who went 11/21 passing (52.4%) for 253 yards, 1 touchdown, and 1 interception. Granted, that's not great, but it's not eye-poppingly bad, either. In that same game, RB Jabriel Johnson carried 16 times for 50 yards (3.1 yards/carry). All of which represented a marked improvement for Morgan State's offense, though not enough of one to keep the Bears from dropping the game, 63-12.
Morgan State's defense has been nothing short of awful, giving up 620 yards of offense to Bowling Green, including 326 yards rushing. JMU then put up 507 yards of offense after the Bears had two bye weeks to prepare, including 209 yards of rushing on just 39 carries (5.4 yards/carry). Worse, Morgan State looked visibly slow in the highlights from JMU.
As if this writing, Morgan State is a team searching for a spark. Maybe they find it when they get into Mid-Eastern Athletic Conference (MEAC) play, but it is extremely unlikely they'll get right against the Black Knights.
Get ready @MorganStateU Fans… ???#ProtectTheTeam #NewBEARa pic.twitter.com/Wrg5YhFwfZ

— Morgan State Football (@MSUBearsFB) February 28, 2019
Key Match-Ups
As For Football is watching for just one thing this week.
Army Offense vs. Turnovers. Army's offense is lagging expectations. In fact, they currently rank just 109th in ESPN's SP+ system on offense, versus the defense's 45th-placed ranking. That is the opposite of what we expected and opposite what we normally expect from service academy football. Usually, Army's offense protects its defense through time-of-possession. This year, time-of-possession has barely been a factor.
As much as anything, that's down to turnovers. 
FB Sandon McCoy fumbled on a breakaway run against Rice, costing Army a likely touchdown. Without that fumble, Army beats the Owls at least 21-7. Hopkins then threw a pick in the end zone against Michigan, costing his team a critical field goal in regulation. Last Saturday, Slomka got stripped at the Roadrunner 10-yard-line, again costing his team a likely touchdown.  Army has been good enough to recover from most of these mistakes, even against Michigan, but that can't possibly last. Future opponents are ready. The Black Knights need to fix their turnover problem immediately, or they're just not going to get where they want to be at the end of the season.
Final Thoughts 
As we've noted before in this space, there are a bunch of ways you can follow As For Football.
— The Ultimate Army-Navy Experience Email Contest
— Patreon
— The Army Football Show (via Stitcher, Spotify, or iTunes)
— CFB Roundtable (via Stitcher, Spotify, or iTunes)
— Our YouTube Channel, featuring NCAA 2014 sims & the Army Football Show
— Instagram
— Twitter
— Facebook
The line on this game opened at Army (-45) but has since slid to Army (-49.5)!  Oddsshark's computer model makes Army about a 45-point favorite, so they think Morgan State might legitimately cover. Not sure who exactly gets upset if the Black Knights win by "just" 47 points, but it won't be me. Personally, I just want them to stop fumbling. They get that fixed, and everything else will take care of itself.
Weather for the game is expected to be in the low- to mid-80s under partly sunny skies. That shouldn't impact the contest. Army will wear the 2nd Infantry Division patch, and I've gotta admit that I'm excited. I can't remember the last time they wore one of my old unit patches at home.  Here's hoping for a dominant victory in a much-needed get-right game.
Second to None!
Go Army! Beat Morgan State!!!