The preliminaries are over.  We're six weeks into the season, and Army Football faces its first — and perhaps only — true home test.  The Tulane Green Wave is coming to Michie Stadium, and if the Black Knights don't play their very best football, their fifteen-game home winning streak will get swamped under a tide of aqua green and blue.
Return to the game week mentality.#GoArmy pic.twitter.com/Tbuw5bCV9O

— Army Football (@ArmyWP_Football) September 30, 2019
Army Black Knights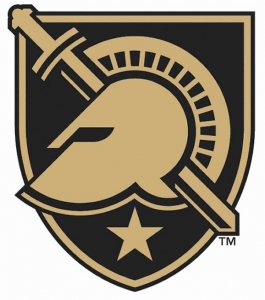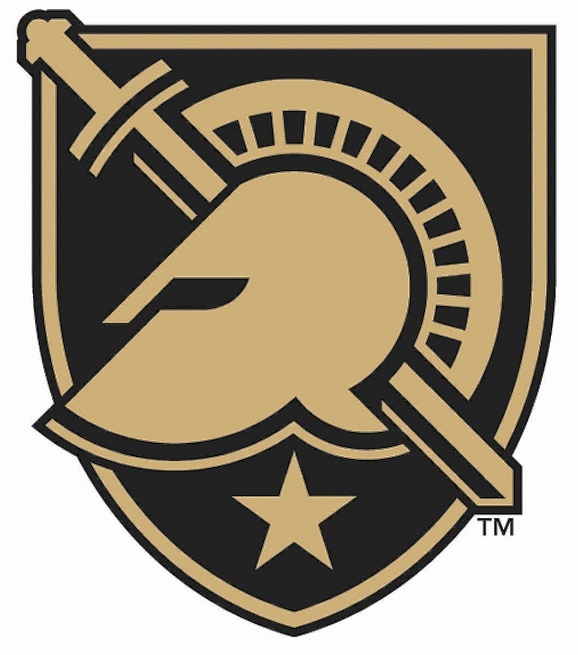 We're into Week 6, the heart of college football season, and it still feels like the Black Knights have yet to play their best football.  After four games, this Army team stands a respectable 4th in rushing at 293.5 yards/game and 19th in scoring defense, allowing just 16.3 points/game, but they're tied for 72nd in points-scored at just 29.5, and — no surprise — they're dead last in passing with just 48.5 yards/game.  The good news is that Army's defense has looked better this season than they have in years. That Army scoring defense is 19th without the benefit of some massive time-of-possession advantage.  Army's offense has so far averaged just 32 minutes with the football.  Despite that, Army's D has 9 sacks, 8 forced fumbles (2nd), and 6 fumble recoveries (6th).  More generally, the Black Knights have the 7th ranked red zone defense, the 19th ranked scoring defense, and the 20th defense overall.
All of that is outstanding.

The questions this year are all on offense.  In two games, QB Kelvin Hopkins is just 5/12 passing for 96 yards (41.7%) with 1 touchdown, 1 very costly interception, and 1 equally costly sack/fumble.  Hopkins also has 39 carries for 121 yards, good for 3 touchdowns but just 3.1 yards/carry. Granted, he's been hurt, and that no doubt affected his numbers.  Regardless, Army's offense has been a little slow to get going. Despite missing a game, FB Connor Slomka has been the team's workhorse, carrying 64 times for 261 yards (4.1 yards/carry) and 2 touchdowns.  FB Sandon McCoy has been Slomka's primary backup, with 36 carries for 158 yards (4.4 yards/carry) and 2 touchdowns. SBs Kell Walker and Artice Hobbs IV collectively have 34 carries for 252 yards (7.4 yards/carry) and 3 touchdowns, and Hobbs leads the team in receiving with 4 catches for a whopping 142 yards (35.5 yards/catch!) and 1 more touchdown.  Army fullbacks are carrying the ball just over half the time (51.0%) while Army's quarterbacks have just over a third of the carries (33.6%). By comparison, Army's slotbacks have done the most damage on by far the fewest carries (15.3%). We've seen a lot of teams commit to stopping Army's fullbacks, but the Black Knights have been a little slow to spread it out and work the edges in response.
It's worth noting that Army's kicking game has improved as well.  Since the missed 50-yarder at Michigan, the Black Knights are perfect on field goals and extra points.  Firstie K David Cooper is 10/10 on extra points and 2/2 on field goals with a long of 44. Army's kick coverage has also been good, though they've muffed a punt and a kickoff, and they've put a few too many kicks out-of-bounds these past few weeks as well.
Coaching connections on the sidelines Saturday.#GoArmy pic.twitter.com/mgWUkkR7j9

— Army Football (@ArmyWP_Football) October 1, 2019
Tulane Green Wave
Tulane has a broadly similar team to Army's, but it's a more extreme, streakier version of the overall concept. The Green Wave run a variation of the triple-option out of a spread set using basic zone-read concepts.  Most of their offensive plays start with a running back coming in motion across the formation at the snap. QB Justin McMillan can hand off or keep at the meshpoint, setting up the back for a Dive or Sweep or McMillan himself for a Quarterback Keeper, usually counter to the running back.  McMillan can also drop back to pass, and very occasionally, he'll pitch to a slotback outside on an Option. With this, Tulane has developed an explosive but often inconsistent offense. They run an extremely cool scheme, but the design contains even more moving parts than we see from Army's offense.

Nevertheless, the Green Wave have been quite successful this year.  They opened with a 42-14 beatdown of would-be C-USA frontrunner Florida International, lost 24-6 at Auburn but held the vaunted Tigers' running game in check for much of that contest, smashed FCS Missouri State 58-6, and then came from behind to beat Houston last Thursday, 38-31.  After four games, the Green Wave sit 9th in rushing with 273.3 yards/game, 29th in scoring defense with just 18.8 points-allowed/game, 32nd in scoring offense with 36 points/game, and 112th in overall passing with a respectable 181.5 yards/game through the air. Like Army, the Green Wave enter this weekend's contest coming off a bye.  
Tulane is rushing for an outstanding 6 yards/carry, but their passing game has been much less reliable.  McMillan is just 44/87 passing for 610 yards (50.6%), 5 touchdowns, and 2 interceptions, and he's taken 5 sacks.  The vast majority of Tulane's passing game runs through WRs Darnell Mooney and Jalen McCleskey, who've got 21 catches collectively for an astounding 371 yards and 4 touchdowns.  They don't necessarily throw to their backs a lot, but RB Amare Jones has 9 catches for 82 yards. Meanwhile, McMillan and RB Darius Bradwell have more than half of the team's carries.  The two have carried 94 times for 505 yards (5.4 yards/carry) and 4 touchdowns — all by McMillan.
With all of that said, the true strength of this Tulane team is its defensive line.  Those guys are big and experienced, and they make a lot of tackles. DE Cameron Sample has 10 tackles, 4 assists, and a half-sack while NT De'Andre Williams has 8 tackles and 3 assists.  Those two have almost as many tackles as Tulane's linebackers. In fact, most teams have run against Tulane in chunks. If they can get past the line-of-scrimmage, they generally do okay, but getting past the big guys up front has not been easy. Tulane in holding teams to just 51.5% completion percentage through the air and 3.9 yards/carry on the ground. That ain't bad. Despite that, they're allowing almost 40% conversions on third downs while converting just under 36% of third downs themselves.
Bottom line, Tulane's streaky offense has not been great about managing down and distance, getting themselves into an outsized number of third-and-longs while their defense allows opponents to get into third-and-manageable.  That's a little weird considering that this is a triple-option team with an outstanding D-Line. However, they are explosive on both sides of the ball, which helps mitigate their overall team inconsistency. Past Army teams probably could have made something out of that, but this year's team has also been inconsistent, which explains why this game is so scary.
But really tho…
Our LBs can predict the future.

? | @NickAnderson14_ pic.twitter.com/MtdFhiBgJW

— Tulane University Football (@GreenWaveFB) September 28, 2019
Key Match-Ups
I don't know that Tulane is necessarily a great college football team, but they are certainly a very good one, and they match up particularly well against the Black Knights. A couple of key battles will determine who wins this weekend.
Army O-Line vs. Tulane D-Line. This is always Army's critical match-up, but this time it's strength on strength. When Army has struggled in the Monken Era, it's been because they've either not gotten push at the point of attack or because they've allowed penetration to hit the mesh point for the Fullback Dive.
Army is probably not going to be able to pound the middle this week the way they did against Michigan and Morgan State. However, they'll need to find at least some success with the fullbacks, or they're gonna struggle running outside, too.
Army Linebackers vs. QB Justin McMillan. Tulane has some explosive position players, but McMillan is the guy who makes it all go. He carries on just under half the snaps and dishes the ball to his playmakers the rest of the time. If Army can keep him contained and then get pressure, they have an excellent chance of forcing mistakes. McMillan is not a particularly accurate passer, and he threw repeatedly into double- and even triple-coverage against Houston.  If Army can keep him contained and then get after him, and they ought to get some opportunities.
Army Offense vs. Fumbles. The Black Knights have yet to put together a complete, precise game in 2019.  If they can do that this week, they'll win.
Final Thoughts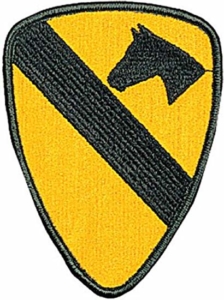 The line on the game opened most places at Army (+2), but it's since slid to Army (+3). The Over/Under is 45, but for what it's worth, Oddshark's model thinks this will be a high-scoring affair.  Personally, I think the market is undervaluing Army's defense.  If you can find Army (+3.5) at home on a 15-game winning streak, that's an excellent bet.
As a reminder, there are a lot of ways to follow As For Football.
— The Ultimate Army-Navy Experience Giveaway
— Patreon for Premium Content
— AFF's YouTube Channel
— Instagram
— Twitter
— The Army Football Show (on iTunes, Spotify, or Stitcher)
We're expecting sunny skies this Saturday, but it will be chilly.  We'll have temperatures in the low- to mid-50s at kickoff, and it's liable to be cold during warm-ups. That kind of thing can make a team fumble-fingered if they're used to New Orleans heat, especially since the game starts at 11am Central Time. I expect both teams will start slow, but we'll see. 
As with all home games, CBS Sports has the coverage.  Having Ross Tucker on color commentary has been an exponential improvement this season.  Honestly, the only bad thing about seeing the games in person is missing his insights into the offensive line play.
Army will wear the 1st Cavalry Division patch.
Go Army!  Beat Tulane!!!