2019 was supposed to be a triumphal season for the Army Black Knights.  Ranked in the Top 25 at the season's start for the first time in decades and blessed with what looked to be an easy schedule, prognosticators across the country were calling for this team to go undefeated. 
Alas, Army's offense hasn't looked right.  It finally spluttered and died at Western Kentucky. At the same time, every team on the Black Knights' schedule seems to have turned the corner and fought its way back above .500, into bowl contention, and in many cases, into contention for a potential division title.  
Your Army Black Knights are now 3-3.  Their season hangs on the balance.  Because of the way the schedule shook out, another loss will put them in serious jeopardy of missing a bowl bid.  And now they must travel to Atlanta to take on a resurgent Georgia State team that's been successful in exactly the ways that Army has failed.
Our assignment this week is on Saturday night at 7 pm on ESPN+#GoArmy pic.twitter.com/kMCh6TNmwC

— Army Football (@ArmyWP_Football) October 14, 2019
Army fans have been here before.  When we say, "Ride or die with the Black Knights," does that mean we have to believe in this team, or is it enough simply to be with them through their struggles?
Army Black Knights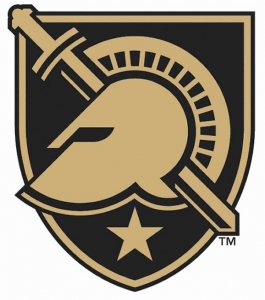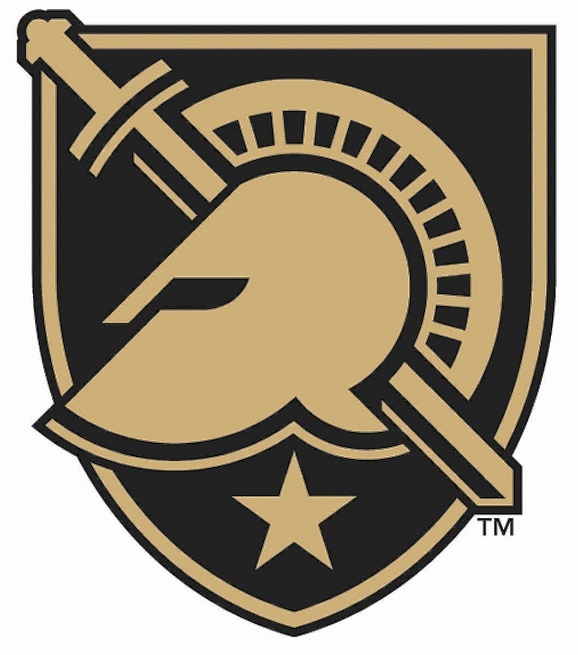 Army's offense hasn't looked good this season — at all — but Saturday's game was an unwelcome visit from Christmas Past.  Coach Rich Ellerson's teams usually put up more a few more first downs, but they had trouble sustaining drives over time, and eventually their defenses got gassed and lost ostensibly winnable games because of it.  
We saw that a lot back in the Bad Old Days.
The triple-option has been so ineffective these last two weeks that Army has had about the same level of overall success using their spread two-minute offense.  With the triple-option, they got down 42-21 to Tulane. With their two-minute spread, they closed the gap to 42-33 in less than five minutes. With the triple-option, they went utterly scoreless against Western Kentucky, generating just over 100 total yards of rushing in three-and-a-half quarters.  With the spread, they at least moved the ball and scored 8 points.  

All of which is amazing because Army's spread offense is not very good.  QB Kelvin Hopkins has gone just 14/36 passing the ball over these past two weeks (38.9%) for all of 241 yards.  But he threw 2 touchdowns, had no interceptions, took just 1 sack, and scrambled for several critical first downs.  
I don't know what the problem is, exactly, but it's certainly not Hopkins.  He's the only reason that the Black Knights haven't gotten completely blown out.
Army is down to 10th place in rushing with just 250.7 yards/game.  But they're still next-to-last in passing with 72.5 yards/game through the air, which means their overall offense is as bad as it's ever been under Head Coach Jeff Monken.  Statistically, the team is actually worse right now than they were in 2015 when they fumbled the ball three times per game — granted, not by a lot.  Army is tied for 85th in scoring at 26.5 points/game, but if they hadn't played Morgan State or somehow taken Michigan to overtime, they'd be ranked 107th, just ahead of Georgia Southern (2-3).  
On a yards/play basis, the Army defense is about as good now as it has been over the past three years, but they're playing nearly twice as many snaps, and that's killing them.  The Black Knights are also back to missing chipshot field goals, which was so cringe-worthy that it made me scream at my television this past Saturday night.
John Szott joked over the offseason about making football players drill, but honestly, if they're gonna play like this, they might as well.  A loss is a loss, but maybe these guys could learn to keep their rifles straight on their shoulders. I mean, Coach Monken extracted a ton of concessions from the administration to help his football team win, but there have been many, many Army coaches who could've put this particular season together and done Camp Buckner.  Truth is, the 2019 season to date has been one of the least impressive coaching performances in Army history, and that is really saying something.
The captain in the middle.#GoArmy pic.twitter.com/HgPV9h0GRe

— Army Football (@ArmyWP_Football) October 15, 2019
Georgia State Panthers
After six games, the Georgia State Panthers stand 4-2, 2-1 in the Sun Belt-East behind undefeated Appalachian State.  They shocked the Volunteers in the opener with their spread-option offense, rushing for 213 yards and scoring 38 points.  And really, the game wasn't that close. But the Panthers followed their big win with a 48-42 head-scratcher over FCS Furman and a 57-10 drubbing at the hands of Western Kentucky at the same time that the Vols went into the tank.  Most folks started thinking that maybe that first game was an outlier. But then Georgia State came back and beat Texas State, 37-34, and Arkansas State, 52-38.  They then beat a very good Coastal Carolina team, 31-21, just this past weekend.
Georgia State's offense has looked good all season, but the Coastal Carolina game was the first in which their defense also looked good.  As a result, the Panthers appear to have put it all together just as they're reaching the heart of the season.

Mostly, though, these Panthers succeed on offense.  They're 8th in rushing with 253.5 yards/game and 78th in passing with 225 yards/game.  That puts them 19th in total offense with an outstanding average output of 478.5 yards/game. QB Dan Ellington has gone 120/185 passing (64.9%) for 1,350 yards and 13 touchdowns against just 3 interceptions.  He's taken 11 sacks, but he's also the Panthers' second-leading rusher, having carried 95 times for 441 yards (4.6 yards/carry) and 2 touchdowns. Overall, the Panthers have rushed exactly 300 times for 1,521 yards (5.1 yards/carry) and 14 touchdowns.  With that, Georgia State stands 21st in overall time-of-possession with an average just over 32 minutes.  
To put that another way, Georgia State is rushing a little better than Army, but they also have a deadly passing attack.  That combination makes them one of the best offenses in all of college football.  
However, the Panthers have had to do it on offense because up until the Coastal Carolina game, they were giving up at least as many yards and points on defense as they put up on offense.  They're allowing a mind-numbing 37.5 points/game and 452.8 yards/game. That's 253.0 yards/game passing and 199.8 yards/game rushing on 5.6 yards/carry. 
Not good.  At all.
Final note: Panthers' K Brandon Wright is perfect on extra points, but he's just 8/12 on field goals with 2 misses each from just over 30 yards and just over 40 yards.
After two big wins, @CoachSElliott & the Panthers are excited to host Army at @GSUStadium Saturday at 7 pm. Will you be here?

?️ https://t.co/Q0fvL2OLuc#OurCity | #WITNESS2020 ? pic.twitter.com/ruUOVkAqfL

— GSU Football (@GeorgiaStateFB) October 15, 2019
Critical Match-Up
It's all on the offense this week.  If Army can somehow sustain drives against this porous Georgia State rushing defense, then the Black Knights have a puncher's chance.  If, however, they again fail in typical down-and-distance situations, and they still can't block anybody, we're looking at a third straight loss.
Unlike Western Kentucky, Georgia State will absolutely hang 50 on the Black Knights.  The mystique is dead.  Army could very easily get run out of the building.
Four of Black Knights 2019 opponents are in Top 8 nationally in rushing
1. Navy (327.2 yards/game)
2. Air Force (296.5)
4. Tulane (288.0)
8. Georgia State (253.5), this week's road test.#ArmyFootball ranks 10th at 250.7.

— Black Knight Nation (@BKKnightNation) October 14, 2019
Jeff Monken on Black Knights 2-game losing streak: "What we can't do is panic. There's no need to panic. What we do is good enough. When we do it well enough, it's good enough." #ArmyFootball

— Black Knight Nation (@BKKnightNation) October 15, 2019
Final Thoughts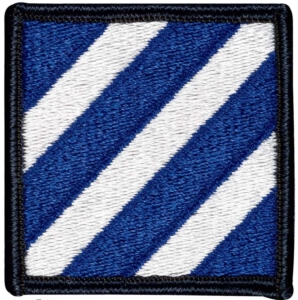 The Western Kentucky game shattered my faith in this team.  Sun Tzu said, "The more you sweat in peace, the less you bleed in war."  I've started thinking that maybe these guys were too busy reading their press clippings over the offseason to do any sweating.  Then again, I've seen this team fail so many times over so many years that watching them piss away yet another season is ingrained in my muscle memory. I honestly don't know if they can turn things around.  I hope they can, and I'll be here regardless.  However, I'll admit that I'd rather expect disappointment and be pleasantly surprised than expect success, as I did last week, and be disappointed again.
There's really no excuse for what happened at Western Kentucky.  This year's Army team has played a bunch of truly bad football.  That's not complicated.
And yet, the line somehow opened at Army (-6.5).  Yes, this sorry bunch was almost a touchdown favorite against one of the best teams in the Sun Belt.  That's obvious folly, but it remains true.  The line fell to Army (-5.5) early in the week, but it's bounced back against all reason.  Really, I think Georgia State should be at least a field goal favorite, but if you ask me what I think is gonna happen, I think Army is gonna lose by at least 10.  These guys are not headed in the right direction, and the coaching staff looks befuddled as to the reasons why.  That's not a good combination.
Get Up and Fight Some More! ?‍☠️ #BeatGSU #TuesdayMotivation

? Danny Wild pic.twitter.com/zAUy4e5Dbd

— As For Football (@asforfootball) October 15, 2019
Kickoff is scheduled for 7:00 pm at Georgia State Stadium in Atlanta.  Temperatures should start in the low-70s and fall into the upper-50s under clear skies.  The Communists at ESPN have decided to put this game behind the paywall on ESPN+.  Army will wear the 3rd Infantry Division patch. 
God willing, the Ghost of Audie Murphy will show up and put things to rights.
Rock of the Marne!
Go Army!  Beat Georgia State!!!