After seasons in which they went 8-6, 10-3, and 11-2, Army Football has crashed back to Earth.  Now 3-5 and stuck on the wrong end of a four-game losing streak, the Black Knights can't quite get out of their own way.  They've played a good bit better over the past two weeks, but they still have yet to put a complete game together. Worse, the losing streak seems to be a symptom of systemic issues.  It wasn't just a few minor details that kept this team winless in the month of October.
This week, Army travels to Colorado Springs to take on cadets from what is widely acknowledged to be the nation's third-best military academy.  Despite the fact that the Zoomies have never produced a president, revere service heroes who are almost entirely graduates of West Point, complain to the press when they lose their mascot, have largely been replaced by robots, and haven't been to a bowl game since 2016, this game is actually important.  Worse, the Air Force football team has actually turned it around — at least on the field — and is playing pretty good ball.

Speaking personally, I've never understood why anyone would attend the nation's #3 service academy.  But what can you do? For those who can't hack it at Army or Navy, there's America's safety school. Alas, Air Force's less-stringent military requirements have made it way easier to keep football players in school and on the team, and here we are.
Army Black Knights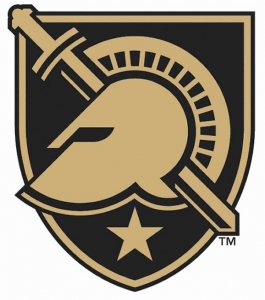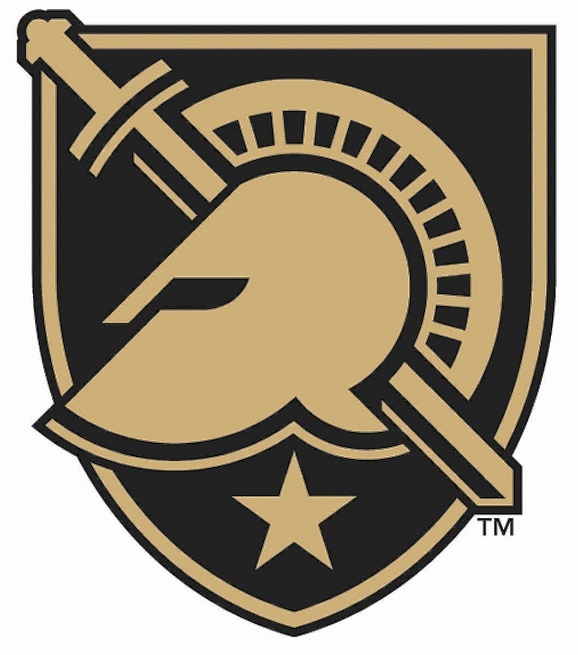 Army is struggling, folks.  We got three glorious years of good-looking football under Head Coach Jeff Monken, and I'm sure we'll get more good-looking football in the future, but this particular season has gone off the rails.  Army is rushing for an average of just 263.5 yards/game (5th) while passing for 75.4 yards/game (129th), and those stats together don't quite make a full offensive attack. The Black Knights are still in the plus column on point-differential, scoring an average of 26.1 while allowing just 23.3, but that owes to a couple of big wins over lousy teams and a few late scores in garbage time more than it owes to Army's overall competitiveness.  Army's defense hasn't been able to get off the field, and the Army offense can't score enough points to make up the difference. Army's been better about time-of-possession over the past few weeks, but they've been so slow on offense, so lacking in explosive plays, that even when they do hold the ball for forty minutes, they still rush for barely 300 yards. 
Time-of-possession only matters when coupled to scoring drives.  

I wish I had a prescription to fix what ails the Army Team, but at this point, there isn't a simple remedy. We don't even know who's going to start at quarterback this Saturday.  
Whatever else happens, I expect we'll get a healthy dose of 3rd string QB Christian Anderson, though.  Thankfully, Anderson's played pretty well. He has 25 carries for a whopping 162 yards (6.5 yards/carry!) and 2 touchdowns in just two games.  That's damned good, especially for a guy coming off the bench as Army's #3. Yeah, he's gone just 4/15 passing (26.7%) for 102 yards and another touchdown, but he hasn't thrown an interception, and in this offense, his ability to carry off-tackle, run through arm tackles, and make plays in space has been much more important.
The Black Knights' defense has a couple of playmakers but not nearly enough total team consistency. The scheme itself is predicated on stopping the run, getting pressure on the quarterback, and not getting beat deep in the secondary. But the Black Knights have been just a bit better than mediocre against the run while quarterback pressure has become nonexistent. With that, Army's corners have been running for their lives trying to catch receivers going deep. We saw that a lot back in the Ellerson days, and it's recent return has not been welcome. 
After eight games, Army is allowing 4.2 yards/carry and 150.3 yards rushing/game. That's nowhere near terrible, but it's a problem when opponents are also completing 65.4% of their passes.  Even when the defense has gotten teams into 3rd-and-long situations, the lack of pressure has allowed opposing quarterbacks to move the chains through the air. We rarely saw that in 2017 and 2018 because of Army's pass rush.  Without that pressure, the whole defense is struggling.
Christian Anderson stepped up Saturday.

Career high 87 rushing yards and 2 TDs.

Including this 33-yard scamper for a score ⤵️ pic.twitter.com/1NAbsJtS1A

— Army Football (@ArmyWP_Football) October 29, 2019
Air Force Falcons
With three former football players sitting in the pokey on cocaine charges, including two former team leaders, reality is that the 2019 Air Force Falcons have taken "Aim High" to a whole 'nother level. Head Coach Troy Calhoun has refused to answer questions about his former airmen, saying only that those guys are no longer with the team.  However, he was by far these guys' closest adult senior leader, so it's unclear who else could or should be held responsible.  One individual might be a bad apple, and maybe two guys can get into trouble without it necessarily being a team thing, but when you get three, that's become a trend.  Three guys is about 2% of the overall Air Force Football Team, and those are just the guys we know about. Those are the guys who've gotten caught. And this by no means the Air Force Academy's only recent shenanigans.
Serious questions: Was the entire team drug-tested after that third guy's arrest?  Did the coach push for a test, or did he try to prevent one?

The Falcons have won a bunch of games.  The statistics say that they have two good fullbacks, at least one really good slot back, and an entire stable of talented quarterbacks. They've been excellent on defense, giving up just 3.3 yards/carry on the ground and just under 93 yards/game rushing overall.  For better or worse, though, their games are always on so late that they're never worth watching. 
I mean, seriously, who has that kind of time?  
https://www.instagram.com/p/B4A0R1SABsr/?igshid=eszwj8fm0uik
Critical Match-Ups
Air Force doesn't call their offense the triple-option anymore, but it's still a read-based scheme predicated on running the football with fullbacks, quarterbacks, and slot backs.  They throw more than Army or Navy, and they run more pitch plays than Quarterback Keepers, but they're still running the football on about 85% of their offensive snaps. This, plus their stout D-Line, suggests a few critical matchups.
Army Linebackers vs. Air Force Rushing Attack. The Black Knights have better linebackers than their record suggests, and this match-up in particular matters more than the teams' records or averages.  The Black Knights know the scheme they'll be facing, and they've been good at slowing it down over the past few years. Despite this season's struggles, LBs Cole Christiansen and Arik Smith can do some damage here and give their team a chance to win.
Army O-Line vs. Air Force D-Line. Army has struggled to get push up the middle for the Fullback Dive, and it's ground the whole offense to a halt. Unfortunately, this promises to be one of the toughest match-ups of the season in the trenches.  Running to darkness isn't going to work this week.
It's Rivalry Week. #GoArmy pic.twitter.com/3pkbnX2vQK

— Army Football (@ArmyWP_Football) October 28, 2019
Army Coaching Staff vs. Air Force Coaching Staff.  The Black Knights ran a diverse offensive attack against Air Force in the first half last year, but in the second half, they collapsed back into more of the same rote playcalling that has killed them this year, too.  
Army's coaching staff must surely realize that they're going to have to commit to the entire playbook to move the football this week.  The Black Knights have plenty of playmakers. The team has talent. But the staff needs to commit to what's working rather than sticking to their game plan regardless of how the defense reacts.
In his weekly email recaps, Col. Con Crane always talks about the halftime Battle of the Blackboards.  To win this week, Army's coaching staff will need to win at the Blackboards with in-game adjustments. We haven't seen that a lot this year, but it needs to return, time-now.
Army can win this game, and even some of the match-ups are more favorable than these teams' records suggest.  However we need to see the team we expected in 2019, not the team that has struggled to execute basic fundamentals.
Final Thoughts
The line on this game opened at Army (+14), slid all the way to Army (+15.5), and has since fallen back to Army (+14.5).  Betting lines aside, Troy Calhoun is going to try to destroy Jeff Monken's reputation this week. Air Force won't be calling off the dogs.  If Calhoun can hang 70, he most certainly will. His smarmy post-game smack talk is coming back, too. 
Personally, I expect this to be an ugly, violent, penalty-filled game.  Will the Zoomies again flip the bird at the Army Team after this one is over? 
Kickoff is set for 3:30 Eastern.  We're expecting clear skies with temperatures in the low- to mid-40s.  It gets windy at Falcon Stadium, and that might affect the game as it did back in 2017.  
CBS Sports has the broadcast.  Army will wear the 4th Infantry Division patch.
Go Army!  Beat Air Force!!!