I was sitting at our campsite on Mount Desert Island last week when it finally dawned on me that not only are we actually going to get Army Football this season, but in fact, it's coming really, really soon.  News reports have been focused exclusively on football cancellations for so long that it was honestly hard to refocus on the fact that, yeah, real college football is almost here.
Folks, it's been one Hell of a crazy summer.
Perhaps the craziest part of all is that the football season we thought we were getting isn't at all like the season that's actually about to occur. 
? Scrimmage No. 2 ✔️#GoArmy

— Army Football (@ArmyWP_Football) August 23, 2020
This article is the first of two intended to give readers a general overview of what to expect from Army's revised 2020 season.  Look for the second half later this week.  Please note, we are by no means certain that the schedule for the season is set.
EDIT: In fact, the schedule has already changed since this morning's initial publication.
Week 1: Middle Tennessee State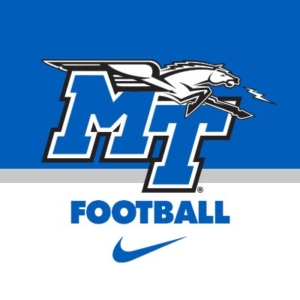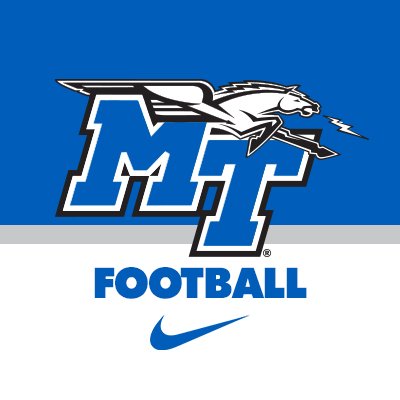 The Blue Raiders finished last season 4-8 overall, 3-5 in Conference USA-East. That was a disappointing finish by MTSU's recent standards, but the team itself was in transition after losing its longtime starting quarterback, and they played a tough in-conference schedule that included Western Kentucky, Florida Atlantic, and Marshall.  
This year's Blue Raider team started camp on August 7.  They return starting QB Asher O'Hara, who went 210/335 passing for 2,616 yards and 20 touchdowns, 8 interceptions, and 22 sacks in 2019, and a bunch of experience behind him, but they're up against the same practice restrictions as the rest of the country, and their schedule has been dynamic recently to say the very least.  
"It's been interesting," MTSU defensive coordinator Scott Shafer said. "We had the Duke game plan up and ready to go; then we got the Troy game plan up; and then all of sudden we find out that we're going to Army Week 1. We're working at it day by day."*
It's impossible to know what to expect from MTSU at this point, but given the uncertainty of the current season, a slow start wouldn't be surprising.  Most teams like to head into an opener against Army with extra time to prepare.  It doesn't look like that's in the cards for the Blue Raiders.
Blue Raiders expect to have a lot of new faces in the trenches as only three starters return from last season.#BlueRaiders | #MT | #EATT https://t.co/BeemjsEHBx

— Middle Tennessee FB (@MT_FB) August 23, 2020
Week 2: Louisiana Monroe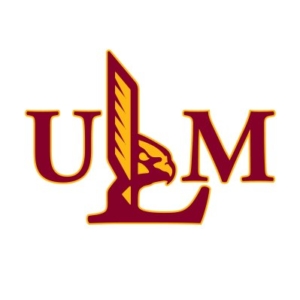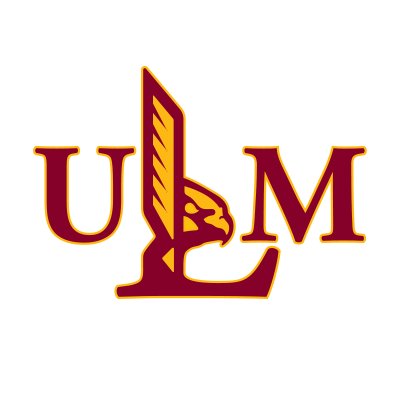 The ULM Warhawks went 5-7 in 2019, 4-4 in the Sun Belt's Group B.  The team is in the midst of a quarterback competition with sophomore Colby Suits currently leading the starters.  As a backup last season, Suits went 6/19 passing for 69 yards, no touchdowns, 2 interceptions, and a sack.  In ULM's inaugural scrimmage, he went 9/15 passing for 65 yards and touchdown.  That's not bad considering that he split time with four other quarterbacks, and that we're still at a point in the preseason where defenses tend to be ahead of offenses.
For what it's worth, ULM Coach Skip Holtz seems concerned about the amount of practice his kids are getting.
"We may not get the quality of work that we'd like to," Holtz [said]. "We may not get 40 (pass) plays every day because our numbers are down, we may not 30 reps with the team every day. You don't want to put them together too long due to contact tracing and exposure. Come in, do your work, get away from each other. You get six plays, on to next drill.
"There aren't going to be 700 throws to make evaluations from, you're going to make it now off 250 throws. There's pieces of the puzzle where there's going to be an awful lot of competition over the next three weeks in order to get ready to play the opening game."**
As of this writing, ULM's home opener has been cancelled, and its game against Army has yet to be formally announced.  Since the game is on Army Football's official revised schedule, we'll assume it's happening for now.
ULM Pauses Preseason Football Practice https://t.co/xwFmNdC4jr

— ULM Football (@ULM_FB) August 21, 2020
Week 3: BYU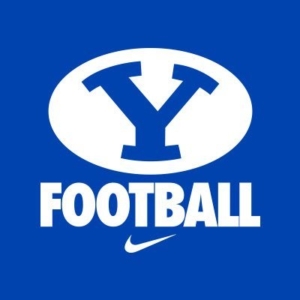 The BYU Cougars finished last season 7-6 follwing a tough loss to the Rainbow Warriors in the Hawai'i Bowl.  The Cougars then opened the summer with Army-style schedule chaos when the Pac-12 and Mountain West both cancelled their seasons, leaving BYU looking frantically for opponents.  As of this writing, the Cougars open at Navy on September 7, play at Army on September 19, and then have Troy and Houston… and not a lot else.  They may add UTSA and a game against ULM isn't out of the question, but not much is certain at this point.
Despite the power of BYU's national brand, it's tough being an independent.
Of all the early teams on Army's schedule, BYU looks to have by far the best offense.  Indeed, the Cougars' offense has overpowered its defense through much of summer camp.  That's actually amazing.
"It's been a really physical camp and, looking at our guys, I think that was the best goal for us," [BYU Coach Kalani] Sitake said. "We were able to keep everyone going and competing. I think it was hard for the offense to move, but I think the defense and offense both did some good things on both sides of the ball."***
Barring an unexpected development, QB Zach Wilson looks to start this season.  Wilson went 199/319 passing for 2,382 yards, 11 touchdowns, and 9 interceptions in 2019, and he took 19 sacks.  It's probably too early to take much away from preseason camp, but the interceptions have continued this summer for whatever that's worth.  The Cougars will need to get that cleaned up if they want to have the kind of explosive offense that they could have if everything goes to plan.
This game promises to be interesting both because it pits two national-level independents and because the Cougars face Army less than two weeks after having faced Navy.  Playing second is usually a tough ask in a service academy series like this, but if BYU's offense is significantly ahead of its defense, especially its rushing defense, then Army might actually get an advantage by getting to see BYU's offensive scheme in action before their game.
LOCKDOWN ??#BYUFOOTBALL | @_shamon29 pic.twitter.com/zM3P2zveUb

— BYU FOOTBALL (@BYUfootball) August 22, 2020
Week 4: TBD
The official schedule lists this weekend as To Be Determined.  The current schedule show eleven games, so a get this weekend would give us a full twelve-game slate.
Who should Army play?  Drop your thoughts in the comments.
Week 5: Abilene Christian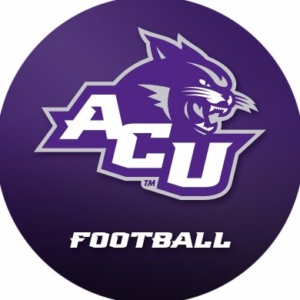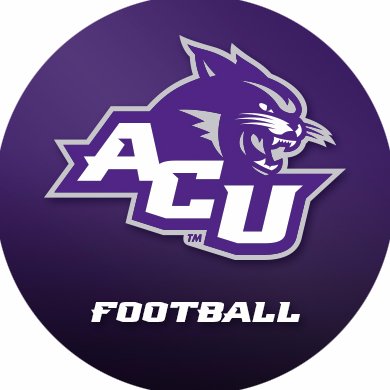 The Abilene Christian Wildcats finished last season 5-6 overall, 4-5 in the FCS Southland Conference.  Unfortunately, the Southland Conference cancelled its football season earlier this summer, shortly after the SEC went to a conference-only schedule, leaving the Wildcats scrambling to find opponents.  So far they've added UTEP, Army, and West Texas A&M.  
Here's hoping they find more places to play.
With that said, this promises to be a tough season for the Wildcats.  Spring football was cancelled, and as has been true most places, coronavirus has made practicing tough.  With former starting quarterback Luke Anthony transferring to Louisiana Tech, that leaves a three-way battle for the starting job this fall between Sema'J Davis, Peyton Mansell and Andrew Stripling.  Davis went 35/59 passing last season for 388 yards with 3 touchdowns, 4 interceptions, and 7 sacks. He also ran 102 times for 621 yards (6.1 yards/carry) and 4 more touchdowns.  
Whatever else happens, those numbers suggest that the Wildcats have the makings of an at least moderately successful read-option offense. However, asking an FCS team to play back-to-back road games against FBS opponents is tough, especially when their second stop is at Michie Stadium.
Follow your blocks to the Promise Land!@ACUFootball | #CollegeFootball

? Kelly Guess pic.twitter.com/oxc1VANmvU

— Dave Campbell's Texas Football — TexasFootball.com (@dctf) August 22, 2020
Week 6: Mercer The Citadel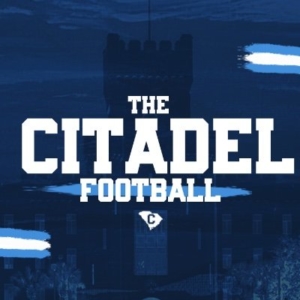 The FCS Southern Conference recently postponed its season but decided to leave out-of-conference play up to individual athletic departments.  Mercer seems to want to play at least some fall football, but this game has yet to be announced formally, and as of this writing, it still may not happen.
Let's hope it does.
The Mercer Bears went 4-8 overall last season, 3-5 in the Southern Conference.  For context, this is a conference that includes Furman, UT-Chattanooga, Samford, the Citadel, and VMI.  Mercer beat VMI by a touchdown last year.  That at least gives us a sense of where they stand.
As of this morning, the Mercer game has moved to mid-October, and the Citadel has taken its place here in Week 6. As noted above, the Citadel and Mercer both play in the FCS Southern Conference, which formally cancelled its season earlier this summer but left schools on their own to schedule non-conference games as they saw fit.
The Citadel Bulldogs finished 6-6 last year, 4-4 in conference play.  Like Army, the Bulldogs run a triple-option system, famously taking Alabama to a 10-10 halftime tie in 2018.  However, the Tide came back and won that game 50-17, and indeed, the Bulldogs dropped last year's game to VMI, 34-21, so one suspects that the issue in 2018 had more to do with Alabama's preparation than with the Bulldogs' overpowering offense.
As of this writing, the Bulldogs have four games on their schedule — at South Florida (9/12), at Clemson (9/19),  vs. Eastern Kentucky (9/26), and at West Point (10/10).  That's not an easy slate.  The Bulldogs' trip to West Point will be their season's Super Bowl.
Quick look back at Saturday's scrimmage.#FireThoseCannons | #OurMightyDogs pic.twitter.com/3LRHN0kGZh

— The Citadel Football (@CitadelFootball) August 23, 2020
The Corps vs. Coronavirus
We'll close this post with an update from one of my classmates, currently stationed at West Point.
"Enjoying 'As for Football' – listened to the latest episode on the drive to our morning hike.
"Just to fill in the gaps: yes, cadets are in the bubble. They are only permitted to leave USMA with an exception. They are keeping spirits up with a lot of outdoor activities (soccer, all kinds of ball sports going on, company cookouts, etc…). They are testing 2.5% every week or so. Faculty can leave, but we tend to do far more conservative activities.
"The cadets are in good spirits. They are attending class either fully remote, hybrid — 1/2 in the class, 1/2 in barracks or the like then swap for the next lesson so every cadet gets similar face time — or fully in-person — either a very small class with 9 or fewer people enrolled or they find a large auditorium to handle the group. They have 15 minutes between classes, and the schedule has been adjusted.  Days now run from 0755 to 1625.  Also, there are two lunch periods so everyone isn't in the mess hall at once.
"Masks are worn by all in the classroom and just around wherever. Only taken off for PT and eating/drinking. We – faculty – do not wear masks in our neighborhoods or the like, but we do in all the buildings, commissary, PX, etc…
"We think cadets will be allowed in the stands at games, but no one knows for certain yet."
Hybrid classes are just one of the ways #WestPoint has adapted for academic year 2020-21 in the middle of the COVID-19 pandemic.

Click the link to read more. https://t.co/oUfG6CHnmT

— U.S. Military Academy at West Point (@WestPoint_USMA) August 24, 2020
Go Army!  Beat Middle Tennessee State!!!
Works Cited
*  Joseph Spears, "3 takeaways from MTSU football preseason camp so far," Murfreesboro Daily News Journal, August 19, 2020.
** Cory Diaz, "How LaTech position battles evaluation has evolved in camp amid COVID-19 hurdles," Monroe News-Star, August 19, 2020.
*** Norma Gonzales, "BYU football coach Kalani Sitake got 'exactly what we wanted' from final preseason scrimmage," The Salt Lake Tribune, August 20, 2020.
Cover Image: Source.