Following an unexpected bye week due to the cancellation of the BYU game, Army Football enters game week for arguably the biggest contest of this young season.  This week, the Black Knights travel to the Queen City to take on the #13/#14 Cincinnati Bearcats.  The Bearcats are likely the toughest team that the Black Knights will face this year, and as such, this game represents Army Football's first, best chance to show the nation how good they can really be.
Focus is on Cincinnati.

? Saturday
? 3:30 PM ET
? @espn
? https://t.co/dOYiakZIfC
? @tunein #GoArmy pic.twitter.com/uhGaM06z4G

— Army Football (@ArmyWP_Football) September 22, 2020
Army Black Knights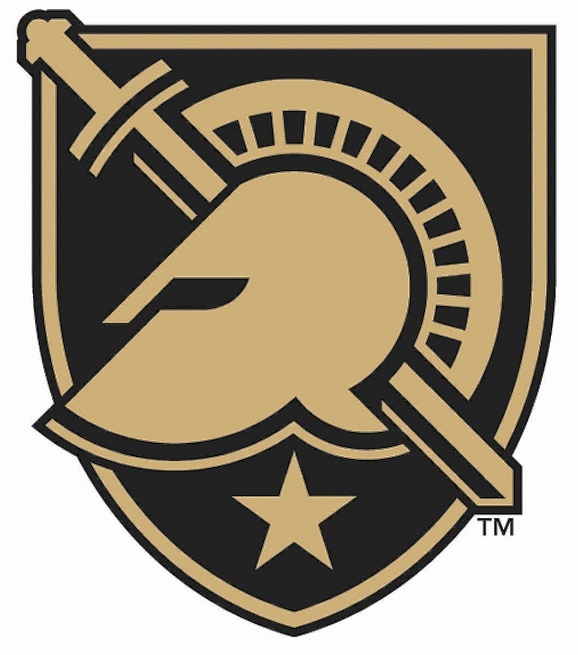 As of this writing, the Black Knights are one of just ten 2-0 teams in FBS college football.  Because of the way this strange season has shaken out, that ties Army with the likes of Clemson, Notre Dame, Miami, Pitt, Marshall, and SMU for the very best records in the nation.  Indeed, the Black Knights are currently ranked #22 nationally in the Associated Press (AP) poll and — if the poll extended that far — would sit #28 in the Coaches Poll, having fallen three spots now that the Big 10 has decided to return to play.  
With 388.0 yards rushing/game, the Black Knights currently rank first in college football.  They have 776 yards total and a whopping 10 touchdowns on just 127 carries, good for an outstanding 6.1 yards/carry.  That ties them for 3rd overall in rushing efficiency, just behind West Virginia and the Texas Longhorns.  For a traditionally methodical, ball-control offense that is unbelievable!  
However, Army has actually been even better on defense.  They've allowed just 7 points through two full games — to two relatively high-powered offenses.  Through eight quarters, Army's defense has given up a grand total of 272 yards passing and 136 yards rushing.  That works out to an average of just 192 yards of total offense allowed per game.
So yeah.  That's not bad.

Army QB Christian Anderson is just 2/7 passing (28.6%) for 28 yards, but he leads the team in rushing with 31 carries for 146 yards (4.7 yards/carry) and 3 touchdowns.  Firstie FB Sandon McCoy, a team captain, sits second in carries with 25 for 97 yards (3.9 yards/carry) and 4 touchdowns, but yearling FB Jakobi Buchanan sits second in yards following his breakout performance against Louisiana-Monroe.  Buchanan has 20 carries for 139 yards (6.9 yards/carry) and 2 touchdowns, while sensational plebe SB Tyrell Robinson rounds out the early season rushing leaders with 12 carries for 120 yards (10 yards/carry), mostly off pitches to the outside.
On defense, firstie LB Jon Rhattigan has emerged as an early-season leader.  On a team with a good number of defensive playmakers, Rhattigan has 1.5 sacks, an interception that he returned for a touchdown, a forced fumble, and 12 tackles.  That's is notable because Army's new defensive scheme puts a lot more emphasis on the team's safeties, and indeed, it's the safeties who are otherwise leading the team overall in both tackles and turnovers.
One final note: K Landon Salyers is 1/1 on field goals with a make of 45-yards.  He's also 8/9 on extra points.
Cincinnati Bearcats
The Bearcats are a good football team, coming off back-to-back 11-win seasons.  Following a 55-20 beat-down of FCS Austin Peay, they're currently ranked #13 in the Coaches Poll and #14 in the AP.  Last year, this same team won the American Conference-East, earning wins over UCLA, Marshall, UCF, Temple, and Boston College among others.  They lost two close contests to eventual conference champs Memphis, but besides that — and a bad loss to Ohio State — they were damned-near perfect.
Like Army, Cincinnati is a run-first team that wants to control the ball and play good defense.  In 2019, QB Desmond Ridder went 165/301 passing (54.8%) for 2,069 yards and 17 touchdowns against just 9 interceptions, though he took 25 sacks.  Ridder also put up 545 yards rushing and 2 touchdowns on 123 carries (4.4 yards/carry) last year.  Against Austin Peay, he went 13/19 passing (68.4%) for 196 yards and 2 touchdowns and put up 57 yards rushing on just 4 carries.  Notably, Ridder threw to 8 different receivers on Saturday as well.
A bunch of guys carried the ball on Saturday, but it looks like RB Gerrid Doaks has emerged as Cincinnati's go-to guy.  Doaks had just 10 carries for 20 yards against Austin Peay, but with that, he scored 3 touchdowns.  The Bearcats used Doaks in the Wildcat quite a bit in short-yard situations.  He also caught 4 passes for 64 yards and another touchdown.

In 2019, Cincinnati's defense ranked 24th overall, allowing just 20.6 points/game.  However, they were 44th in rushing defense, giving up 1,941 yards and 15 touchdowns on 535 carries (3.63 ypc).  On average, that worked out to be 138.6 yards rushing/game.
Cincinnati held Austin Peay to just 6 points through the first three quarters last Saturday, but the Governors scored 14 points in the final stanza and wound up with decent offensive statistics overall.  Austin Peay went just 7/19 on 3rd downs, but they rushed for 140 yards on 37 carries (3.8 yards/carry), and that's not too bad.  Moreover, the Governors put up a total of 18 first downs and went 4/5 on 4th downs.  Bottom line, Austin Peay moved the football reasonably well against this vaunted Cincinnati defense, but they went just 22/39 passing, and that wasn't good enough to enable them to sustain drives all the way to the end zone.
It's perhaps not surprising, then, that Cincinnati's secondary is the best part of its defense.  Senior S Darrick Forrest and sophomore CB Ahmad Gardner lead the unit.  Both guys were All-AAC last season.  Overall, this is a team that plays sound, aggressive defense, especially against the pass.  Against Austin Peay, they had 9 tackles-for-loss, 1 sack, and 1 pass-defensed.  Cincinnati may or may not be super-stout along the line of scrimmage, but their ability to create negative plays on defense makes them dangerous for the Black Knights.
Final from Nippert Stadium!
The #Bearcats kick off the season with a W. pic.twitter.com/2offoTUTXT

— Cincinnati Football (@GoBearcatsFB) September 19, 2020
Critical Match-Ups
Everything is important when you play one of the best teams in the country, but here are two things to watch for in particular.
Army's Outside Running Game vs. Cincinnati's Safeties. One thing that I can guarantee you're not gonna hear from the TV coverage this weekend is this: "Army's blocking tight ends are the keys to this game."  
And yet, here we are.
Cincinnati's defense gave up 3.6 yards/carry last season and 3.8 yards/carry to Austin Peay just this past week.  Now Army's coming to town with a big, experienced offensive line.  With that, the Black Knights ought to find some running room inside.  But Army is not going to be able to win this game based solely on the Fullback Dive or even the Midline Option.  They're gonna have to get their quarterback running off-tackle and get their slotbacks running free in space.  Otherwise, the Bearcats will just clog the middle of the field and turn it into a mosh pit.
Are you one of the best Tight Ends in the country?

Do you want to be a complete player & utilized in multiple ways?

Do you want to play for America's Team?

Do you want to be surrounded by incredible people?

Then West Point Football might be for you! #GoArmy ???‍☠️ pic.twitter.com/jVM9CGN0c0

— Matt Drinkall (@DrinkallCoach) September 13, 2020
However.  Cincinnati's secondary is the best part of their defense, and their safeties might just be the best part of their secondary.  And so, Army's blocking tight ends and blocking slotbacks are likely to be the keys to this game.  Army's outside and downfield blocking success will enable the teams' success running Quarterback Power.  This in turn will allow Army to sustain the triple-option for long offensive drives.  
Not to get all Army on you, but the Black Knights' blocking tight ends are likely to be the decisive point in this contest.
Low-to-high on contact!

Great example of the importance of fitting hands powerfully & tight on contact while focusing on "lift."

Outstanding technique by @chriscamrn! #GoArmy ???‍☠️ pic.twitter.com/UbavOxFM5r

— Matt Drinkall (@DrinkallCoach) September 14, 2020
Army Defense vs. QB Desmond Ridder.  Army's defense has been pretty good this season about limiting mobile quarterbacks, but it's an issue they've struggled with in years past, and it's likely going to determine their success or failure this Saturday as well.  
Ridder is not always the most accurate quarterback, but he's a good runner, and he's very good at making things happen once pass protection breaks down.  If the Black Knights can limit Ridder's mobility and force him to throw from the pocket, they have a chance to either force mistakes or, more likely, generate sacks.  Remember, Ridder took 25 sacks last year and threw for just a 54.8% completion percentage.  If he and his running backs get the Bearcats' running attack on track, they can probably make their offense work.  However, if Army can force Ridder to distribute the football from the pocket, that at least plays away from Cincinnati's strengths.
Opponent Preview: Army

One of Cincinnati's toughest matchups of the season https://t.co/6AdnBPlm6G pic.twitter.com/UHGveC5QUR

— Down the Drive (@downthedrive) September 22, 2020
Final Thoughts
Army currently stands second in the nation in point-differential behind defending FBS champs Clemson.  Clemson has faced Wake Forest and the Citadel whereas the Black Knights have at least played two FBS teams.  Oh by the way, Army has allowed fewer points overall than even the mighty Tigers have.  And yet, the line on this game opened at Army (+12.5) and has since slid to Army (+14).  This is the same Army team that is 5-2 against the spread in their last seven games, going up against a Cincinnati team that's 0-5 against the spread in their last five contests.
Honestly, I have no idea if the Black Knights are going to win on Saturday, but it's not hard to argue that the betting markets have valued them incorrectly overall.
To put that another way, people still think that Army sucks.
Full team effort.

No. 2 in the nation in point differential.#GoArmy pic.twitter.com/n83onFe8nV

— Army Football (@ArmyWP_Football) September 21, 2020
Well folks, this weekend in the Black Knights' first, best chance to prove the doubters wrong.  No one can know how things will unfold, of course, but I'm excited.  Truth is, I like the Black Knights' chances.  Head Coach Jeff Monken has always been very good about getting his team up for these big games, and really, we don't even know how good this team can be just yet.  This is hardly the first time a hot Army team has gone up against a good rushing defense.  Even after all this time, I think Army is going to surprise some people.
As of this writing, we're expecting sunny skies in Cincinnati with temperatures in the low- to mid-80s.  These cadets have been locked up for months.  I'll bet they can't wait to get off-post.
ESPN has the coverage.  Kickoff is at 3:30 pm.
Go Army!  Beat Cincinnati!!!
*Cover image via Flickr, "West Point – The U.S. Military Academy," September 12, 2020.