Army returns home this weekend following a hard-fought loss to the 13th ranked Cincinnati Bearcats.  That one loss is hardly a disaster in the grand scope of the 2020 season, but it'll be important to get back on track at home in front of the Corps of Cadets.  Army will be heavily favored through its next several contests, but unfortunately, that's not a spot these Black Knights tend to prefer.  These next two games at home absolutely must set the tone for the rest of this season if this team wants to bring home the Commander-in-Chief's trophy.
Ready to return to Michie on Saturday! #GoArmy pic.twitter.com/gBsE5nRKlg

— Army Football (@ArmyWP_Football) September 28, 2020
Army Black Knights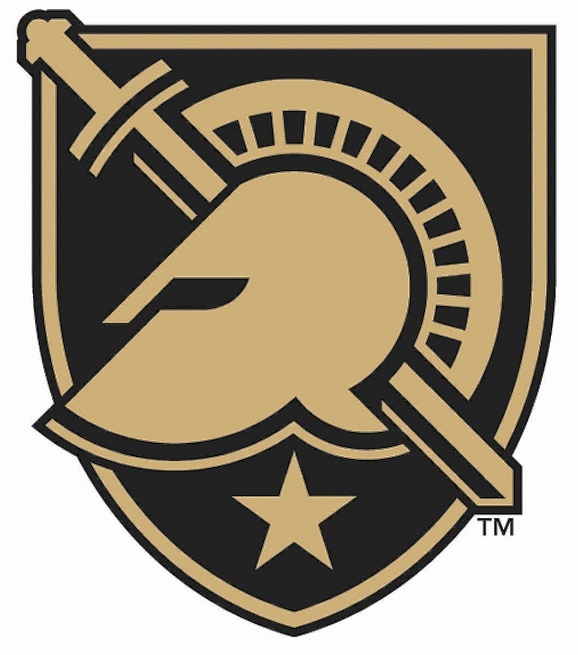 As I noted in the recap comments on Sunday, I kept thinking back to last year's game at Michigan all during Saturday's contest at Cincinnati.  The defenses weren't that different, though I think Cincinnati's D-Line played better than Michigan's did, and Cincinnati's quarterback settled down and played better down the stretch than did former Michigan star Shea Patterson.  In both cases, though, Army's defense played well while their offense struggled.
Big Blue focused their defense on QB Kelvin Hopkins, holding him to just 41 yards on 18 carries (2.3 yards/carry) but giving up 92 yards on 29 carries to FB Connor Slomka (3.2 yards/carry).  By comparison, Cincinnati let QB Christian Anderson put up 81 yards on 21 carries (3.7 yards/carry) but held Army's fullbacks in check pretty much all day (2.0 yards/carry) save one 28-yard run by FB Cade Barnard.  Army found occasional room with its slotbacks in both games, but key penalties arguably made the difference in the final outcomes both times as well.  At Michigan, Army committed 8 penalties for 78 yards, including a false start that arguably cost Army a game-winning touchdown.  At Cincinnati, the team committed 10 penalties for 87 yards, mostly false starts or illegal blocks in the back.  Those penalties did as much to break up Army's momentum as Cincinnati's — very talented — defense did.

In many ways, it felt like the Black Knights never really recovered from their brush with greatness at Michigan in 2019.  The key question this week, then, is how this team responds now.
As of this writing, Army still leads the nation in rushing offense with an average of 320.3 yards/game.  Even with their struggles in the Queen City, this team is averaging a whopping 5.7 yards/carry.  That is notably better than the Black Knights managed at any point in 2019, especially against teams from the FBS.  In fact, Army remains 10th in rushing yards per carry even after facing one of college football's very best rushing defenses.  
Given how well their defense has played, this is a team with a Hell of a lot of upside.  They have some mistakes to correct, sure, but the numbers suggest that they are still much, much better in 2020 than they were in 2019.  Finishing in the Top 25 might be a tall task from where we are right now, but these Black Knights should still win an awful lot of football games.  At the end of the day, that's the goal.  If these guys can bring back the CiC Trophy, then nobody is gonna care that they dropped one at Cinci down the road.
In his first action of 2020, DB Jabari Moore finished with an interception, forced fumble, fumble recovery, a TFL and a TD.

Good start for the Hoover, AL product. #GoArmy pic.twitter.com/jq5i1xBJSY

— Army Football (@ArmyWP_Football) September 27, 2020
Abilene Christian Wildcats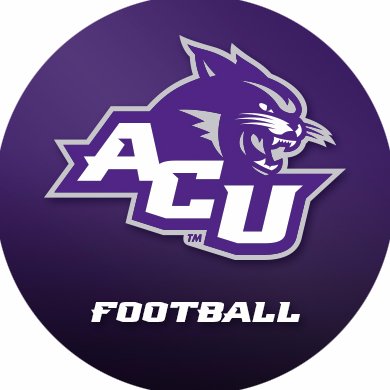 One of the toughest things about the 2020 season is that it's been so hard to know what to expect from a lot of these teams.  The Abilene Christian University (ACU) Wildcats are a perfect example.  They finished 5-7 in 2019, 4-5 in the FCS Southland Conference, and they ended on a 3-game losing streak.  But then they went to UTEP on September 20, 2020, and lost just 17-13 in a game that can only be described as a slugfest.  This same UTEP team is now 3-1, having just smashed FBS Louisiana-Monroe, 31-6.
ACU runs a spread offense out of a pistol set with a highly mobile quarterback.  Against UTEP, ACU QB Peyton Mansell went 13/20 passing (65%) for 197 yards.  That might not sound like a lot, but it's an excellent completion percentage, and it includes the Wildcats going over the top repeatedly.  Mansell completing two long-bomb passes of 38.5 yards and one of 35 yards — to two different receivers!  Meanwhile, RBs Tyrese White and Jermiah Dobbins carried 20 times for 77 yards (3.7 yards/carry) while Mansell himself ran it 11 more times for 18 additional yards.  ACU finished with 104 yards and 1 touchdown on 36 carries (2.9 yards/carry).  The only reason ACU lost to UTEP at all is that the Miners forced 3 fumbles and recovered 2.  
Fact is, ACU can score points aplenty.  They just need to clean up their execution a little.  Maybe that sounds familiar?

This ACU team is also better than expected on defense.  They boast a bunch of FBS transfers and are especially good along the D-Line and against the run.  The Wildcats held UTEP to just 98 yards rushing on 34 carries (2.9 yards/carry) and forced one fumble themselves.  Plus, they sacked UTEP QB Gavin Hardison twice, hurried him twice more, generated 4 tackles-for-loss, and broke up 3 passes.  For an essentially no-name defense without any real stars, that is outstanding.
Again, maybe that sounds familiar?
Bottom line, despite their standing in the FCS and their finish last year, the fact is that these ACU Wildcats might just be the second-best team that Army has faced this season.  This game is definitely not a gimme.  This Wildcat team has a lot of talent and plenty of big-play ability.  Army will need its very best play to bring home a victory.
? ARMY WEEK ? We being coverage of this week's @ACUFootball game with a quickie Q&A with senior team captain and safety @ByronLRobinson5.

Robinson was the Wildcats' leading tackler at UTEP with seven tackles and a quarterback hurry.

— ACU Sports (@ACUsports) September 28, 2020
Critical Match-Ups
We've got three.
Army Offense vs. Penalties.  Big plays are great, but the reality is that Army does not need to be a quick-strike offense.  What they need is the ability to drive the ball relentlessly, wearing down opposing defensive fronts.  They are not going to get there, however, so long as they are killing themselves with blocks-in-the-back and false starts.
The Black Knights have got to get these penalties cleaned up immediately, or this could be a long day in the trenches, FCS opponent or no.  
Army Secondary vs. ACU Downfield Passing Game.  We've seen that this Army team can stop the run and get after the quarterback.  However, we've also seen that they occasionally drop coverages and tend to be vulnerable to the long ball.  Now, here comes a team that legitimately specializes in big-play deep threats.
The Black Knights cannot afford to get beat deep.  If they lose this game, it'll be because they gave up too many cheap points to ACU's big play receivers.  That is a very real possibility this week.
Army Linebackers vs. ACU Ball Security. UTEP beat this team for two reasons.  First, they gave up a lot of deep balls but didn't give up touchdowns.  Second, they forced three fumbles, recovering two.  
Army's defense has been opportunistic.  If they can force three fumbles and recover two like UTEP did, the Black Knights ought to win this one in a rout.
? @ACUFootball FEATURE ?

New faces are expected to shine bright on the Wildcats football squad during the 2020 fall season. Freshman Jermiah Dobbins is one of many incoming freshmen looking to make an impact.

— ACU Sports (@ACUsports) September 23, 2020
Final Thoughts
This is a tough game because it's kind of a no-win situation.  Army needs the game to get right along its offensive line, but they also must win because they're facing an FCS opponent in their own building.  The good news is that the game counts towards bowl eligibility, assuming that's still a thing.  The bad news is that even if the Black Knights win 55-0, the college football world is going to shrug because that's what's supposed to happen.  This stinks because ACU is probably better than Louisiana-Monroe, and they might well be better than MTSU.  This game definitely is not a gimme.  And anyway, maybe I'm the only one who noticed that Oklahoma and LSU both lost to teams they expected to beat easily last weekend?
2020 has been crazy, folks.
Don't tell any of that to Vegas, though.  The books set the opening line at Army (-30.5), with no Over/Under.  I wouldn't touch it.  I think Army's going to win, but betting on that massive margin of victory is a fool's errand.
As of this writing, we're expecting mostly sunny skies on Saturday with temperatures in the mid-60s.  It should be a beautiful day for football.
Back at it this week: Saturday at Michie Stadium, @ACUFootball at @ArmyWP_Football , 1:30 ET on CBS Sports Network! #CollegeFootball

— Ben Holden (@benholdenpxp) September 28, 2020
CBS Sports has the broadcast, starting at 1:30 pm.  I'll be happy to have Ross Tucker and Ben Holden back in the booth after that dog sandwich ESPN put on last weekend.  Yeesh!
Go Army!  Beat ACU!!!