The Army Football Team dropped a heartbreaking loss on the road in double-overtime to Michigan last week, and now they face a difficult task.  They have to refocus and get back on the road to face a wounded but potentially very dangerous opponent from the University of Texas at San Antonio.
How will this Army team respond?
That answer will tell us quite a lot about this 2019 team's mettle.
Fought, battled and never flinched. #GoArmy pic.twitter.com/Bz67gfhgpr

— Army Football (@ArmyWP_Football) September 8, 2019
Army Black Knights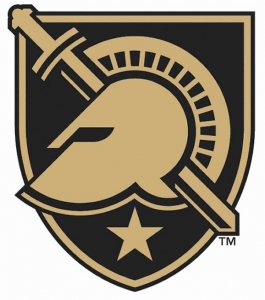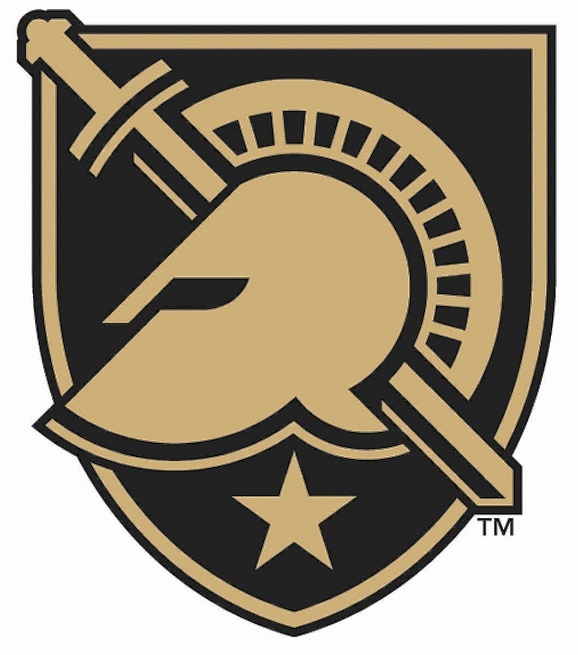 After two games, Army's defense is playing as well as ever.  Their offense, however, has yet to truly kick it into gear. Coming into the season, this was not what we expected on either side of the ball.
As of this writing, the Black Knights have just 527 yards of total offense on 130 plays.  That translates to just 263.5 yards and 17.5 points per game. Not a lot of production. QB Kelvin Hopkins is just 5/13 passing (38.5%) for 96 yards, 1 touchdown, and 1 interception.  Granted, pass-blocking has never been this O-Line's best thing. Even against Rice, though, Hopkins had to throw the ball away repeatedly because he was getting pressured before his downfield looks had come open.  Against Michigan, passing was nearly impossible.
The running game looks only marginally better.  The Black Knights have 431 yards and 4 touchdowns on 117 carries, good for a barely-adequate 3.7 yards/carry.  We might have seen that in just one game in 2018. Army ground out a win the hard way against Rice but came up short in the Big House.  We're just two games in, and this team has already punted 8 times! Worse, the team has earned 32 first downs while allowing 33 on two magnificent defensive performances.
This just ain't the plan.
The good news is that even after playing Michigan Army is still converting 45.2% of their third downs and 80% of their fourth downs.  On defense, they're allowing 44.4% conversions on third down, and that's not great, but they held 75% of the time on fourth down, and that's outstanding.  Similarly, Army has forced 5 fumbles but committed 4 themselves. Add in interceptions, and the Black Knights sit -1 on total turnover differential. The team has also missed its only field goal attempt, granted on a 50-yarder as time expired in front of 111,000 people.
Bottom line, the Black Knights have been okay.  They've been great on defense minus one long run from the Owls on a busted coverage play, but they've played aggressive but often sloppy offense without a hint of consistency.  Now they have to turn the page coming off a heartbreaking loss, and that's not an easy ask. Their success or failure just might decide the overall direction of their season.
https://www.instagram.com/p/B2Pnmj_FKd1/?igshid=xpvj80o1m7xw
RESPECT @twotwo_iv #WCG?#GoArmy?? pic.twitter.com/MiQyQ3m0cK

— Artice Hobbs, II (@mrtwoshoez23) September 10, 2019
UTSA Roadrunners
It's hard to form an opinion of the Roadrunners based on the two games they've played.  They beat the tar out of in-town FCS rival Incarnate Word, but then they got run out of the building in 100+ degree heat at Baylor, 63-14.  
What does that mean?
UTSA runs what we've lately come to think of as a typical collegiate offense.  It's a run-heavy read-option look, often coming out of the pistol with a spread set.  They throw a lot of short passes in this scheme, and they ran inside against Incarnate Word with decent success.  Baylor smoked them on both sides of the ball, however, and even against Incarnate Word, the Roadrunners' pass protection left something to be desired when they tried to push the ball down the field.
This scheme has set their quarterback up for success, though, and QB Frank Harris has been extremely accurate.  He's gone 43/60 passing (71.7%!) for 308 yards, 3 touchdowns, and just 1 interception in two games.  That is outstanding accuracy. Granted, he's throwing for just 5 yards/completion, and he's taken 4 sacks.  Even so, that is substantially better than what Army has seen so far this season, including at Michigan. Harris is also a running threat.  He has 24 carries for 126 yards (5.3 yards/carry), making him the team's second-leading rusher, just 36 yards behind freshman RB Sincere McCormick. McCormick leads the team with 24 carries for 161 yards (6.7 yards/carry) and 2 touchdowns, but most of that yardage came on a few long runs in garbage time at the ends of games.
UTSA's problem has been its defense.  They were okay against Incarnate Word, but they missed more than 30 tackles against Baylor, giving up a mind-boggling 368 yards rushing on just 39 carries (9.4 yards/carry). And honestly, the Bears might've tripled that figure if they'd played on a 200 yard field.  The only thing that stopped them most times was the end zone. Even in the second half when Baylor was transparently trying to grind out the clock, they still kept piling on rushing yardage. UTSA not only had no answers, they looked like they didn't understand the questions. They misplayed simple read-option runs so badly in the second half that they made Baylor's backup quarterback look like a Heisman Trophy candidate.  Oh by the way, UTSA has also committed 4 fumbles, losing 1. With interceptions, they sit -2 in turnover differential.
Oddly, this Roadrunners team has been pretty good on third and fourth downs overall.  They've converted 46.9% of their third downs and 66.7% of their fourth downs. The go for it a lot, and with that read-option set and accurate short passing game, they've been good about picking it up. Not against Baylor's starters, maybe, but against Incarnate Word and Baylor's backups, they kept the chains moving.
Get ready for Saturday with the transcript from @CoachWilsonUTSA's media roundtable on Monday morning. #BirdsUp ?

? https://t.co/T0HeqLphmx pic.twitter.com/v2DsGlrkiq

— UTSA Football ? (@UTSAFTBL) September 9, 2019
Key Match-Ups
The Roadrunners like to spread the ball around, but the truly critical match-ups are obvious.
Army Defense vs. QB Frank Harris.  For UTSA, Harris is the whole show. He has half the carries, half the rushing yardage, and at least 75% of the total offense. He's been very accurate, but with just that short passing game, his team was not competitive in their last contest. 
Bottle Harris up, get some hits, and keep those short passing routes from leading to yardage after the catch, and Army wins this one in a rout. This team just got blasted for 63 points, so the potential for disaster has got to be looming large in the team's psyche.
The Triple-Option vs. Consistency.  UTSA is susceptible to the run. Baylor proved that. They started with some misdirection running mixed with a bit of downfield passing, but then they ran right at the Roadrunners and just kept doing damage.  Meanwhile, this Army team still needs to establish its identity on offense. The time is now, and this is the right opponent. It's time these guys became who we thought they were. 
Final Thoughts 
As a reminder, there are a lot of ways to follow As For Football:
— The Ultimate Army-Navy Experience Email Contest
— Patreon
— The Army Football Show (via Stitcher, Spotify, or iTunes)
— CFB Roundtable (via Stitcher, Spotify, or iTunes)
— Our YouTube Channel, featuring NCAA 2014 sims & the Army Football Show
— Instagram
— Twitter
— Facebook
The line on this game is Army (-16). I think the offense gets right, and they cover easily. UTSA just played a brutal game in 100-degree heat.  All other factors aside, it's physically difficult to recover from something like that. Add in a pissed-off Army team with something to prove, and in the words of the immortal Mr. T, I predict "PAIN".
Kickoff is scheduled for 3:30 pm Eastern, and since it's in the Alamodome, the weather will be irrelevant. With the game in Texas, I expect we'll see a heavy presence of Army partisans.  The team will wear the 1st Armored Division patch. They need to roll like a tank.
Iron Soldiers!
Go Army!  Beat UTSA!!!