This is the sixth and final entry into As For Football's acclaimed Army Football 101 series.  If you missed any of our previous entries, these are archived below:
Army Football 101: The Triple-Option
Army Football 101: Defense
As For Football's Guide to Michie Stadium
5 Traditions that Make Army Football Great
Army Football 101: What's the "So What?"
Emblem Athletic Sponsors As For Football
This article expands on ideas from two previous articles in this series, "Army Football 101: the Triple-Option" and "Army Football 101: Defense."  If you've not already done so, we humbly suggest that you read those first.
We're onto Rice #GoArmy #BeatRice pic.twitter.com/1ij8xo0HFC

— Army Football (@ArmyWP_Football) September 5, 2016
Case Study Introduction 
This game makes a good case study for several reasons.  First, it was the second game of what we might think of as the current era of Army Football.  The Black Knights finished the 2016 season with an 8-5 record, having beaten Navy and won their first bowl game since 2010.  In hindsight, the turnaround looks clear. As this game began, however, we were by no means sure what we would get from this particular iteration of the Army team.  We saw them take it to Temple, but was that a mirage, or were they for real? This Army team was also very young. They boasted quite a few yearling starters from the Class of 2019.  We knew that 2019 boasted a lot of talent, but they hadn't yet built the kind of consistency that we began to see in subsequent seasons. In fact, the search for consistency became one of this season's major themes.
The same could be said of starting QB Ahmad Bradshaw, then a cow.  Over time, Bradshaw came to have a signature style running the Army offense.  However, he'd been hurt throughout much of 2015, allowing then-yearling QB Chris Carter to get the start as a plebe at Army-Navy.  Most outsiders assumed Carter would start coming out of spring camp in 2016. But he struggled with a hamstring injury all through the offseason, giving Bradshaw a chance to show what he could do.  
To say the least, Ahmad Bradshaw made the most of that chance.  
None of this was clear as of 2016's second game.  Carter was still getting the third offensive series of every game, and a lot of observers, myself included, were waiting to see him really turn it on.  At Temple and again here against Rice, Bradshaw showed that he'd already turned it on.  In truth, this particular quarterback competition was over before it started.
This was also CB Brandon Jackson's last game.  He played very well here, with several tackles and one critical pass-defensed.
Finally, the game itself unfolded following the quintessential Army Football playbook.  We saw almost all of what both teams were trying to do in just the first three series. As noted, Bradshaw eventually developed a signature inside-power running style that made the Midline Option the staple play of his particular version of this offense.  That style hadn't quite evolved at this point, though, and as a result, we saw a somewhat more varied version of the offense throughout this season.
The video of the game is below.  The intent is that readers watch each series and then read through the write-ups.
First Series: Rice Offense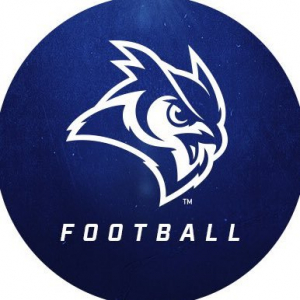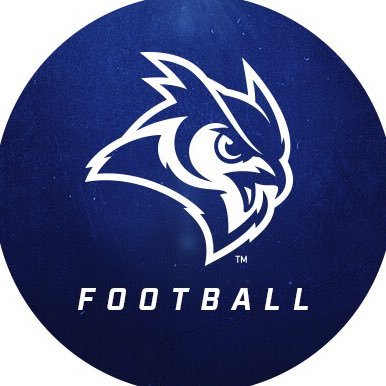 The Owls opened the game running the read-option out of an uptempo spread set.  This is the same offensive concept that we see from half of college football. The cool kids are all running this scheme.  Rice in particular had gone to Texas Tech the previous offseason to learn how to run this thing, and although this Owls weren't nearly as good with it as teams like Houston or Oklahoma can be, but the concepts themselves were identical.  Almost every play started with a quarterback/running back mesh with at least three receivers set wide.
The Owls wanted to spread the field, let the quarterback read the defense, and either hand-off or throw downfield on virtually every play.  With this, either the running back got the ball with a head of steam, or the quarterback could come off a quick play-action look that ought to give him a step to either take the ball himself or dish to an open man downfield.  The concept allows for explosive plays through mismatches and/or busted coverages, but it requires its quarterbacks to be cool under pressure and also very accurate with the football.  It works better when quarterbacks can credibly threaten to run as well, but Rice QB Tyler Stehling didn't choose to run very often in this particular game.
Still, the Army defense started the first series a little out of sorts.  They did okay against Rice's running game in the middle, but the Owls' running back got loose outside a few times, and then the defense got beat for a long touchdown pass on a busted coverage play.  It was just one bad play from Army's defense, but conceptually, this was exactly the kind of problem that Rice's uptempo offense was designed to create.
Second Series: Army Offense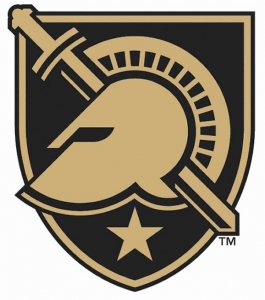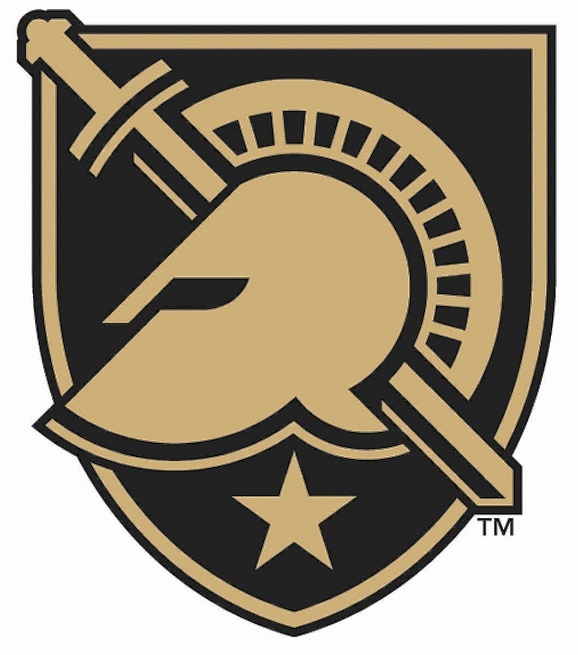 Army answered with a drive that was also conceptually perfect.  It started with a Fullback Dive to Andy Davidson that only went for two yards.  That play fixed the Owls' defense in place for the remainder of the drive. Army then came back with a Lead-Option Pitch off a fake to the fullback, and it went for big yardage.  Half the Rice defense tackled the fullback in the middle of the field, leaving the outside wide open. From there, Bradshaw ran an inside Quarterback Counter, and again the defense stayed fixed on the fullback, letting Bradshaw get loose in space.  Three plays in, and Army was moving the ball at will. Rice had no idea where the next play was headed. We could see that from the stands.
The Owls spread back out, and Army hit them with the Fullback Dive, which again went for big yardage.  The Black Knights followed with a Quarterback Keeper off the Midline, and again, half the Rice defense tackled the fullback.  Eventually, Davidson scored on a Fullback Dive that broke back against the coverage.
Bradshaw had read the defense perfectly in that first series, and the Owls had absolutely no answer.  Army used every facet of the triple-option with success.
Third Series: Army Defense
Rice came in wanting to run a quick-strike, big-play offense, but they needed to establish a running game to keep Army's pass rush from killing their quarterback.  They also needed Stehling to hit his passes. Stehling did his job initially, going 5/5 passing in the game's first series. However, Army's adjustments let them stop the Owls' running game, and from there, they just had to keep Rice's receivers in front of them. The Black Knights run a base 3-4 defense with a lot of blitz pressure. Teams that can't run the ball effectively tend to see Army's linebackers and safeties hitting their quarterbacks pretty regularly.  That's absolutely what Rice saw.
It's very difficult for college offenses to consistently drive the length of the field via short, precision passing.  A few high-end NFL quarterbacks can do it, sure. Asking career 59% passer Tyler Stehling to do it, though, was asking an awful of a lot.  
Once Army got Rice's running game stopped, the Owls developed a systemic problem.  They had no way to reliably move the ball. Soon Army's pass rush began hurrying Stehling, and he was just not accurate enough to hit the throws he needed to dictate a change in coverage.  Instead, he became visibly nervous, and his passes started going a little high as a result.  
The Owls moved the ball a bit, but they couldn't convert a third down in Army territory.  They wound up punting on fourth-and-short from just outside field goal range. It didn't seem like a disaster in the moment because the game was still tied, but the makings of disaster were already becoming visible.  By the end of that first quarter, Army had held the ball for ten full minutes. Running an uptempo offense, the Owls had held it for just five. This despite the fact that the Owls had run two full drives and gained at least as much total yardage on offense.
Play of the Week: Edgar Poe's diving catch over the middle vs. Rice. #GoArmy pic.twitter.com/nvie01gnBu

— ArmyWestPoint Sports (@GoArmyWestPoint) September 13, 2016
Final Thoughts
In just three drives, we've already seen how this entire game will progress.  Once Army gets a two-score lead, they sit back and run a somewhat more conservative version of the flexbone triple-option, knowing that Rice will have to push the pace to try to catch up.  At the same time, the Black Knights' defense will blitz more, taking ruthless advantage of the Owls' offensive miscues.  That turns this game into a home-opening route–Army 31, Rice 14.
In many ways, this game served as the coming-out party for what will eventually become the winningest class in Army Football history.  Sitting in the stands, I loved every minute of it.
Go Army!  Beat Rice!!!