Army Football Preview: Air Force
It's been a Hell of a season for Army Football fans.  First, we lost our schedule.  Then it looked like we might play just the Commander-in-Chief's Trophy games.  Then Army's Athletic Department rebuilt the schedule from scratch, an honest to God miracle, and perhaps even more miraculously, college football itself actually began.  Army opened hot, blew out two FBS teams in rapid succession, dropped a tough loss on the road to a similarly red hot Cincinnati team, and then struggled against the Citadel of all schools, before getting back on the good foot with a strong road victory against UTSA and a blowout win over FCS Mercer.  
In all that time, we kept wondering, "What does all this mean?  How good is this Army team, and how are they gonna look against Navy or Air Force?"
And now, finally, the wait is over.  Beat Air Force Week is here!
It's officially #BEATairforce Week‼️ pic.twitter.com/6mWfSkwlG7

— Army Football (@ArmyWP_Football) November 2, 2020
Army Black Knights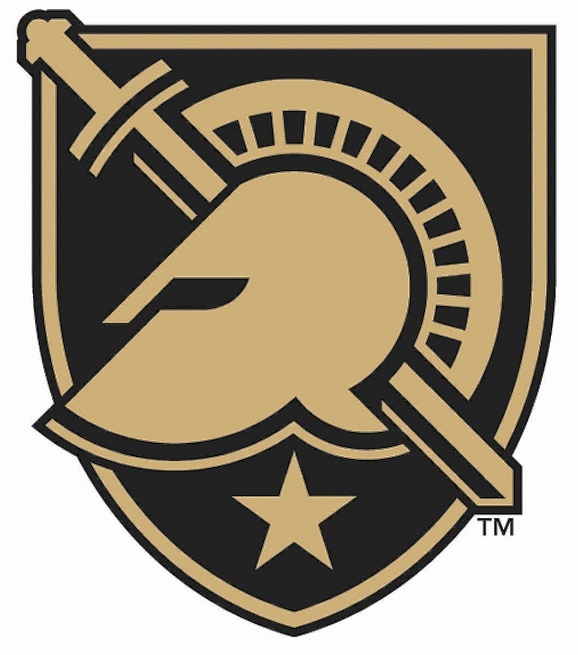 The Army Black Knights are 6-1.  At a time when half of college football has either just started their season, or is still waiting to start, the Army Team has already won six games and accepted a bid to the Independence Bowl.  They are currently scheduled to face a team out of the Pac-12.  Army stands 3rd overall in rushing, with 403 carries for a whopping 2,157 yards.  That's 5.4 yards/carry or 308.1 yards rushing/game.  The Black Knights lead all of college football with 26 rushing touchdowns, or 3.7 rushing touchdowns/game.  That puts them 4 touchdowns ahead of 2nd place Tulane in overall rushing touchdowns and 0.4 touchdowns/game ahead of 2nd place Virginia Tech — who have 3.3 rushing touchdowns/game — in terms of overall pace of scoring.  On a per-carry basis, Army stands 14th in overall rushing efficiency, though half of the teams ahead of them have played 3 games or fewer.
Plebe SB Tyrell Robinson still leads all rushers with 38 carries for 325 yards (8.6 yards/carry), but though he has a long run of 50 yards this year, Robinson still does not have a rushing touchdown.  FB Jakobi Buchanan stands second with 59 carries for 270 yards (4.6 yards/carry) and 4 rushing touchdowns.  QBs Christian Anderson and Jemel Jones come next, followed by yearling FB Anthony Adkins, who has 32 carries for 234 yards (7.3 yards/carry) and 4 rushing touchdowns of his own.  Finally, firstie captain FB Sandon McCoy leads the team in scoring with 8 touchdowns.

The biggest question for Army's offense at this point is who starts at quarterback.  Christian Anderson looked good early in the season but left the ACU game with a head injury.  Jemel Jones played well in relief but left the Citadel game with an ankle.  That brought up the two-headed quarterback duo of Cade Ballard and Tyhier Tyler, ostensibly Army's 5th and 6th stringers at the position.  Neither guy was expected to play under center much this season, with Ballard running the Scout Team and Tyler working at slotback, but they've been a deadly combination.  Working in tandem, these two have gone a combined 2/5 passing for 106 yards and a touchdown with another 278 yards rushing and 2 more touchdowns on just 48 total carries (5.8 yards/carry).  
That's pretty good.
The AFF Crew wouldn't be surprised necessarily to see Anderson get the start against Air Force, but there's a whole argument here about not changing what's working.  Ballard and Tyler are definitely working together.
Of course, it's much easier to kick ass on offense when your defense is kicking ass, and Army's defense is indeed kicking ass.  DC Nate Woody has these guys locked in on a whole 'nother level.  Army currently has the 6th ranked scoring defense, allowing just 11.7 points/game.  Amazingly, the Black Knights stand 3rd amongst teams with at least 5 games played — just ahead of Cincinnati.  In fact, that Cincinnati comparison is a good one because the Black Knights are the only team that has made the Bearcats look remotely mortal this season, and that's mostly because Army's defense turned that particular game into a trench warfare slugfest.  Army stands 8th in total defense, having allowed just 275.0 yards/game overall along with a meager 10 opponent touchdowns.  Army is 15th on a yards allowed/play basis with 4.74, but they're 10th among teams with at least 5 games played.  Similarly, Army is 29th in 3rd down conversions allowed, giving up just 34.8% of conversions, but fully a third of the teams ahead of them have played just one or two games.
LB Jon Rhattigan still leads the team defensively with 54 tackles, 21 solo, 1.5 sacks, 2 passes defensed, 2 interceptions, 1 fumble recovery, and 1 defensive touchdown.  In fact, Rhattigan has been Pro Football Focus's second-leading linebacker through the first half of this season.  Rhattigan is hardly the only playmaker, though.  LB Arik Smith has 42 tackles, including 3 sacks, S Cedrick Cunningham has 2 sacks, an interception, and a forced fumble, DB Marquel Broughton has 3 passes defensed, 2 interceptions, a forced fumble, and a fumble recovery, and the list just goes on and on.  
This Army defense is young, fast, and talented. 
Finally, it's worth noting that Army's special teams have become a legitimate weapon this season.  Army's kicking game has been much better, of course, with the Black Knights currently 4/5 on field goals and 29/31 on extra points.  Where Army has really shone out, however, is on punts and punt coverage, flipping the field and pinning opponents deep nearly all the time.  That makes a huge difference for an ostensibly bend-but-don't-break defense and has even resulted in good starting field position for Army's offense more times than not.
The last time we met a service academy at Michie Stadium was #OTD in 2018.#GoArmy | #BEATairforce pic.twitter.com/fbBaUzb4uh

— Army Football (@ArmyWP_Football) November 3, 2020
Air Force Falcons
The Zoomies didn't think they were gonna have a season this year, save for the Commander-in-Chief's games.  Half their guys took administrative turnbacks, especially on defense, and then the Mountain West announced their return to play, and Air Force hasn't quite looked the same since.  The Zoomies beat the Hell out of the bad version of this year's Navy team at home, but they then dropped a winnable road game at San Jose State, 17-6, before getting beaten badly by Boise State at Falcon Stadium, 49-30.  Based just on their statistics, this team looks like it should be good — or at least okay — but with the exception of the Navy game, Air Force just hasn't put it all together.
The Falcons are actually second in overall rushing this season with 330.0 yards/game and a whopping 5.9 yards/carry.  However, they've struggled in the red zone with just 8 rushing touchdowns and 3 field goals on 13 total trips.  In fact, Air Force's offense has been kind of boom-or-bust overall.  They've had plenty of explosive runs but not a lot of short-yardage consistency, save against Navy.  The Zoomies got outside with the pitch effectively against Boise State, but though this was enough to move the chains between the 20s, they couldn't always press the point of attack and score points, and worse, they've fumbled 4 times in just 3 games.  More than any other factor, it was those fumbles that cost them the game against San Jose State.

Starting QB Haaziq Daniels went out with an injury against Boise State, and that brought in backup QB Warren Bryan.  Bryan went 3/6 passing for 38 yards plus 21 carries for 115 yards (5.5 yards/carry) and 1 rushing touchdown.  He looked okay running the ball off tackle, but he was at his best pitching to the outside, where he and his offense burned Boise State repeatedly with the Inside Veer.  Part of the problem with Air Force's inside running game was no doubt the loss of FB Timothy Jackson, the team's leading rusher.  Without Jackson, Air Force was forced to rely on WR Brandon Lewis as a pitch man and big-play threat.  Lewis has just 6 catches for 36 yards this season, but he's carried the ball a whopping 19 times for 172 yards (!) and 1 touchdown.  That makes him the Zoomies' second-leading rusher overall and arguably their most dangerous weapon.
Air Force has been about the same on defense — great against Navy, mediocre otherwise.  They stand a respectable 20th in total defense with 331.3 yards allowed/game, but they've given up a whopping 6.1 yards/play with 9 offensive touchdowns in just 3 games.  Considering that those numbers include a game in which Navy absolutely no-showed behind a rookie quarterback, it doesn't look great.  Air Force has been pretty good against the rush, allowing just 112.3 yards rushing/game (3.6 yards/carry) and just 3 rushing touchdowns, but they've allowed opponent quarterbacks to complete an ungodly 70.1% of their passes for 657 yards and 6 passing touchdowns.  Not coincidentally, Air Force has just 3 sacks.
Overall, this year's Zoomies look very much like a .500 football team.  They've scored 25.3 points but allowed 24.3, giving us a P-Wins expectation of 52.4% or 6.3 games in a standard 12-game season.  That's an amazing regression considering that Air Force opened the season by beating Navy, 40-7.  Historically, Air Force is good for a 10- or 11-win season about once every three or four years — or about as often as HC Troy Calhoun can put together an oversized veteran defensive line.  This isn't one of those years, but then again, no one at Air Force thought they were actually going to play this season.  
The Zoomies will no doubt play Army tough because they prepared for the CiC games all during the offseason.  However, a bowl berth or even an overall winning finish appear unlikely from where they stand right now.
The meanest look out there 😤 pic.twitter.com/jLS1kolpZ7

— Air Force Falcons (@AF_Falcons) November 3, 2020
Critical Match-Ups
I've got three this week.
Army Defense vs. Air Force Team Speed.  This Air Force team is probably not as talented as last year's team was, but they are still big along the O-Line and fast at the skill positions.  One way or another, they are going to get their yards.  The good news is that no one has really run on Army with any consistency in the middle of the field, and this from a team that's faced both Cincinnati and the nation's leading individual rusher, RB Sincere McCormick.  However, teams have found a little more room to run against Army outside, and that's where Air Force is at its best.
Army needs to contain the Zoomie's inside running game, but judging by the last two games, it's the pitch to Brandon Lewis that could kill them.  If they can string out that pitch, though, Air Force ought to struggle.
Army Offense vs. Air Force Interior D-Line.  Army's been better about getting the ball to its playmakers in space of late, but that goes hand-in-hand with their O-Line play.  Traditionally, the Zoomie D-Line is one of the strengths of their team, and this year again, it's not like they're giving up a ton of yards on the ground.
If the Black Knights can keep their fullbacks churning up yards in the middle, then this becomes a tough game for the Zoomies.  If they struggle with the Dive, though, it opens up the potential for chaos.
"If Cade is in, let him spin".  Assuming Ballard gets the start, the Black Knights are gonna have to let him take some shots through the air.  He throws a nice deep ball, and Air Force is substantially weaker against the pass than they are against the run.  Add in the need to stack the box against the Fullback Dive, and there ought to be some opportunities in the passing game.
We saw QB Jabari Laws go 9/11 passing for 214 yards last year at Air Force.  That Air Force team was substantially better than this one, and that Army team was not nearly as consistent as this year's team has been.  And yet, a few passes could legitimately change this game once again.  
#OTD in 2018.

Our defense came up with huge plays against our service-academy rivals and Woolfolk ran for 117 yards in a 17-14 victory at a raucous Michie Stadium. #GoArmy | #BEATairforce pic.twitter.com/rc3OIZ6f0B

— Army Football (@ArmyWP_Football) November 3, 2020
Final Thoughts
The line on this game opened at Army (-7), but it has since slid to Army (-5.5) with one book offering Army (-5).  The Over/Under has fallen all the way to 40.5.  Overall, these teams look pretty even on offense, but Army's defense gives up just 4.7 yards/play compared to Air Force's 6.1.  That is a huge difference.
In my mind, Army should cover.  They're coming in fresh but confident, having played a full half-season versus an Air Force team that's now banged up at some important skill positions while coming off two straight losses.  However, this is a rivalry game, and these teams know each other very well, so anything could happen.  If nothing else, that's been the overarching theme of 2020.  
Anything can happen.
The weather should be sunny this weekend but perhaps a bit chilly at kickoff.  Highs for Saturday are expected in the upper-60s, but the game itself starts at 11:30 am, so it ought to get warmer as the game progresses.  CBS has coverage on the main network, which is awesome.  I don't think Air Force has been on an actual broadcast network in decades, but the whole country is going to see this game.  The Black Knights need to get it done. 
Go Army!  Beat Air Force!!!