Not gonna lie; last weekend was one of the most disappointing weekends I can ever remember as an Army Football fan.  Not because of anything the team did but just because we had a game cancelled when one could have been played.  In 2020, every football game is precious.  We've now seen two get cancelled under squirelly circumstances while other, more serious teams — Clemson and Boise State this particular week — have pressed on and fulfilled their obligations as best they could.
Maybe the Tigers should've just cancelled on Notre Dame.  I mean, they'd probably still be the #1 ranked team if they had, avoiding not just the loss but even giving the Irish the opportunity to play.  That's the real power move, right?  Alas, that strategy seems to be working for Head Coach Troy Calhoun and the Air Force Falcons.
It was tough to stomach, honestly.
Well.  This is a new week, and we've got a new opponent.  The Black Knights need to refocus fast because the Green Wave have a tough, physical defense and a recent history of success stopping Army.  Moreover, the Black Knights really need this game.
#OTD Nov 11, 1918 Armistice Day (now Veterans Day in the U.S.) ended WWI, "The War to End All Wars." 32 West Point graduates were killed in the fighting. Instruction of USMA "War classes" was significantly disrupted, with adjusted graduation dates & multiple graduations per class pic.twitter.com/SrVaexb0W3

— West Point AOG (@WPAOG) November 11, 2020
Army Black Knights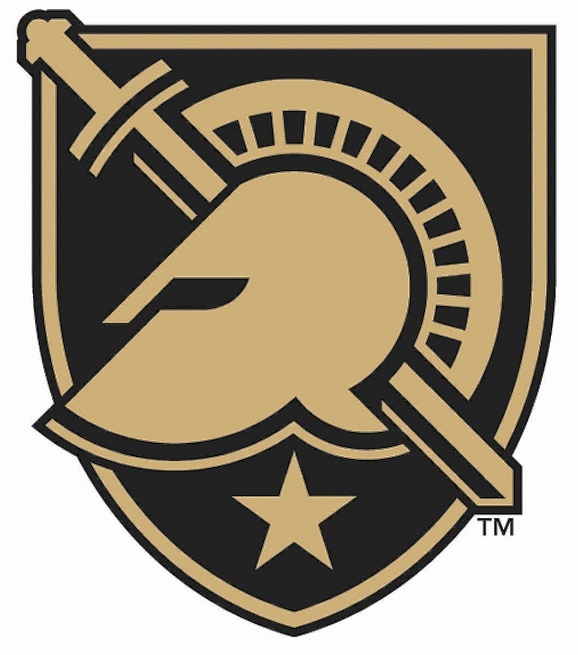 Nothing has changed this week, save that Army's now been idle two weekends in a row.  We saw how sloppy the team looked after the unforced break following the BYU cancellation.  They'll need to avoid that this week.  It's tough because losing a rivalry game like that can become its own distraction at exactly the moment this Army team needs to reorient and refocus.
We got word late last week that plebe QB Cade Ballard was indeed going to start against Air Force with QB Tyhier Tyler coming in to spell him periodically as a change of pace under center.  Though there's been no official update on the other quarterbacks, we think that the Black Knights are going to ride with Ballard and Tyler as long as those guys are rolling, though they might get kind of a short leash once the other guys get healthy.  It's a tough situation because you don't want to have guys lose jobs to injury, but you also can't pull guys who are hot.  Anyway, Ballard brings a skillset that the Black Knights can use this particular weekend, so we're guessing he's going to get the start.  
After that, who knows?

We've also seen via Twitter that the break has given FB Anthony Adkins a chance to get healthy as well.  That's great news.  Though Adkins started the season fourth on the fullback depth chart, he has perhaps the best upside of anyone at the position, and he was really starting to show out before going down at UTSA.  He was one of the guys we were really hoping to see against Air Force. 
Meanwhile, we don't know that Army's defense needed the break, per se, but they'll surely come flying off the ball this weekend.  That's important because we're expecting this one to be a defensive struggle, especially early.  The Black Knights are gonna need the Bad Boys to be their best selves if they want a chance to win in New Orleans.
Leading on the ground.#GoArmy pic.twitter.com/ZphzcCqsuI

— Army Football (@ArmyWP_Football) November 9, 2020
Tulane Green Wave
Having lost senior QB Justin McMillan to graduation at the end of last season, we were always sort of expecting Tulane to need a bit of a rebuilding year in 2020.  And indeed, it's taken the Green Wave some time this season to find their feet on offense.  
Tulane started the year with Southern Miss transfer Keon Howard at quarterback, but Howard was just not effective enough throwing the football.  He helped his team beat South Alabama, 27-24, but he literally could not complete a pass in the second half against Navy the next week, leading to an absolute collapse by the Green Wave offense.  Tulane wound up losing that game, 27-24, and Howard lost his job the next week, following an ineffective first quarter against Southern Miss.  This brought in three-star freshman QB Michal Pratt, who is perhaps not the runner that Howard can be but who nevertheless has the offense playing at a respectable overall level once again.  Tulane went on to beat Southern Miss, 66-24, and though they lost their next three — at Houston, vs. SMU, and at UCF — they rebounded to beat the Hell out of Temple, 38-3, and then ECU, 38-21.

The Green Wave offense is interesting because it's a spread version of the triple-option.  Despite having just 65 carries for 139 yards (2.1 yards/carry), Tulane's new quarterback seems to be doing okay for himself.  He's scored 5 touchdowns on the ground and has gone 80/152 throwing the ball (52.6%) for 1,111 yards and 12 touchdowns (!) against just 4 interceptions.  That's outstanding.  Where Pratt has struggled has been with sacks.  He's taken a whopping 19 of those, meaning that he's getting sacked on 11.1% of his total dropbacks.  Against a good defense, that'll get you beat every time.
Still, Tulane has a host of good skill position players.  RB Cameron Carroll leads the team with 90 carries for 533 yards (5.9 yards/carry) and 10 touchdowns, but the Green Wave spreads it around.  Four different running backs have averaged at least 5 yards/carry with 35 or more total attempts.   Meanwhile, WR Duece Watts leads the team in receiving with 20 catches for 363 yards and 5 touchdowns.  WR Jha'Quan Jackson is just behind with another 20 catches for 261 yards and 4 more touchdowns.
Where Tulane really shines is on defense, particularly rushing defense.  The Green Wave boast a terrific defensive line with a massively large 330 lb. nose tackle and two super-talented defensive ends.  Add in a pair of run-stuffing linebackers, and you get a team that is allowing just 127.1 yards/game rushing and just 3.0 yards/carry.  That puts this defense 34th in all of college football against the run.  That's very good.  They haven't been nearly as effective against the pass, however.  In fact, Tulane is giving up a net 305.3 yards/game passing, good for just 113th in the FBS.  Tulane's defense has generated 29 sacks this season but just 4 interceptions.  Overall, that makes them look a little more mediocre than they actually are, allowing 432.4 total yards/game (78th) and 5.8 yards/play.  By way of comparison, that is a full yard/play more than Army's defense has allowed this season.
Tulane K Merek Glover is 35/36 on extra points and 7/10 on field goals this season.  
Giving QBs NIGHTMARES@cameron_sample x @P_JOHNSON7 #RollWave | #Good2Great pic.twitter.com/900cRt5GvJ

— Tulane University Football (@GreenWaveFB) November 10, 2020
Critical Match-Ups
Overall, this game sets up a lot like the Air Force game.  Army and Tulane have similar overall numbers on offense, but Army's defense has been much, much better, granted against a weaker schedule.  If the Black Knights can run against Tulane's big, athletic front, then they ought to win this game going away.  Certainly, their defense ought to be able to contain the Green Wave's rushing attack and get after their freshman quarterback.  However, this is a game that will see a lot of defense on both sides — and probably a lot of punts.  
Really, the Black Knights need to limit mistakes and contain Tulane's offense while they slowly wear away at that oversized defense.  This is easier said than done, however, especially after a two-week layoff.  We expect to see Ballard out there passing a bit more than usual against this Tulane secondary, but that will only work if the offense can avoid untimely penalties and other costly mistakes.
3️⃣-straight weeks in the @usatodaysports Amway Coaches Poll.#GoArmy pic.twitter.com/DFmMvzFviW

— Army Football (@ArmyWP_Football) November 8, 2020
Final Thoughts
The line on this game opened at Army (+4), but it has since slid to Army (+5.5), which is pretty good value in my opinion, especially given the yards/play differential on defense.  The Over/Under currently sits at 47.5, having come down from an opening line of 50.  Given the defensive proclivities of both teams, Under is still probably the better play.
Tulane leads this series 12-9-1, and Head Coach Willie Fritz has gotten the better of Jeff Monken every time these guys have played.  Fritz is actually 3-0 against Army in the Monken Era, which is not something that a lot of folks can say.  I'm not sure what that's worth on the point spread, but it's certainly worth something.
Weather in New Orleans is expected to be sunny this weekend with temperatures in the mid-50s.  That favors neither team since it's actually been much warmer than that here in the Northeast this week, but at least it won't be 95 degrees and blistering hot.  Kickoff is scheduled for noon Eastern with coverage coming from the Communists at ESPN.  Those red bastards have put this game behind the paywall on ESPN+, which really sucks a lot.  Worse, we'll be without Ross Tucker and Ben Holden on the call, which all but guarantees a bunch of nonsense on color commentary.
What can you do?  Let's just hope this game gets played.
Preparing for our next assignment. #GoArmy pic.twitter.com/rgyWKZOkpt

— Army Football (@ArmyWP_Football) November 9, 2020
Go Army!  Beat Tulane!!!