It's Beat Air Force Week!
Again.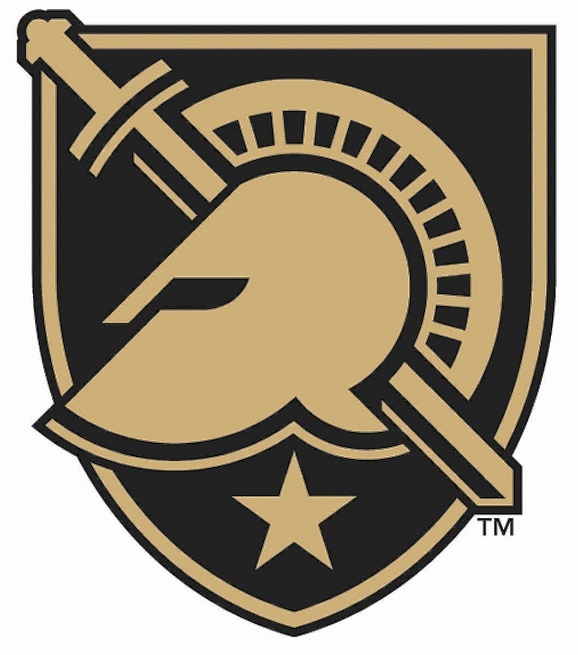 Your Army Black Knights (8-2) are coming off their most important win of the season. The last two games Army has played have been arguably the grittiest back-to-back wins this team has produced since the back-to-back last-second victories over Temple and Eastern Michigan way back in 2017.  This year's firsties clearly want to leave Michie the right way, and it shows.
Army and Air Force have taken very different approaches to football in the wake of Covid-19. When Army's schedule was decimated by the pandemic, AD Mike Buddie and Assistant Bob Beretta got to work immediately, putting together a workable schedule.  Army wound up playing 8 home games and would have had 9 if BYU hadn't canceled.
Were there 3 FCS teams?
Yes.  But Buddie hasn't apologized for that, nor should he.
Air Force did something very different.  They retained their CiC games against Army and Navy even after the Mountain West initially canceled their football season, but they did not retain many of their players.  Instead, they opted to send a sizable number of cadets home for the semester through an administrative leave of absence program intended to help cadets with serious material hardships.  This, along with the coronavirus, led to the initial cancellation of Army-Air Force, and for better or worse, we now have a game this Saturday with the Commander-in-Chief's trophy at stake.  Thus, for now the second time this year, we have to say some oft-unusual words.
Go Army!  Beat Air Force!!!
It's a new week.

New Goal: CIC ?#GoARMY | #BEATairforce pic.twitter.com/XM2gbFDwvT

— Army Football (@ArmyWP_Football) December 14, 2020
Army Black Knights
Army's defense had their best performance of the year against Navy, holding the squids to zero points for the first time since 1969. Or if you're the Army Media Relations team, 00 points.
The sweetest shutout.

First since 1969 for Army in the @ArmyNavyGame, presented by @USAA.#GoARMY | #BEATnavy pic.twitter.com/NtOJdgZx67

— Army Football (@ArmyWP_Football) December 12, 2020
Football captain and Army 2LT Amadeo West made the play of the game.  He was the spearhead for Army's stand on 4th-and-goal.  West, along with cow LB Arik Smith, led the team with 9 tackles each.  Standout LB Jon Rhattigan added 4 tackles plus the pivotal fumble recovery deep in Navy's end.  As a whole, Army's defense prevented the Mids from getting even one first down on 10 of Navy's 12 total drives.  Moreover, the Bad Boys did an outstanding job at preventing big plays. Navy's two biggest plays of the game were the 52-yard run that set up their sole scoring opportunity and the play immediately prior, which went for 11 yards.
Army's defense will have to play that well again this week if they want to keep an explosive Air Force offense out of the endzone.
The play-calling in this game was decidedly conservative, and Army's offense struggled to find a spark. The only touchdown they scored was on a very short field — 13 yards — after that critical Navy fumble.  It was hard to tell whether this was the fault of Army's offensive line or because of Navy's recently improved defense, but certainly there was not a lot of running room last Saturday.  Probably a little of both was to blame. Regardless, as has been the case all season, if the O-line doesn't show up, it's going to be a hard game for Army to win.  Indeed, this one was in doubt for three full quarters.
On the bright side, the big boys up front have found their stride before, even mid-game against Georgia Southern.  We shouldn't count them out. QB Tyhier Tyler had a good game, but not a great one, rushing for 96 yards and the game's only touchdown while throwing exactly one pass for 28 yards to SB Tyrell Robinson. That somehow gave him a passer rating of 335.2 (Joe Burrow who?).  He mostly made safe decisions, though it's not clear how many true option plays his offense actually ran in Saturday's fog.
Tyler is a fantastic runner, especially in space, but space has been hard to come by in 2020. Army will need to find some way to create better opportunities to get the most from their new quarterback this Saturday against Air Force.  This weekend's game won't be the same kind of low-scoring affair.
Listen back to many of the big plays from Saturday's victory in this week's Radio Rewind.@LearfieldAudio#GoArmy pic.twitter.com/40lFwRezTQ

— Army Football (@ArmyWP_Football) December 14, 2020
Air Force Falcons
Air Force (3-2, 2-2 in the Mountain West Conference) hasn't played a truly meaningful game since beating Navy back in early October, 40-7.  This week's game was originally scheduled for November 7th but was cancelled due to Covid-19 issues at the Air Force academy.  Most fans had thoughts, but no one put it more succinctly that Coach Jeff Monken (as originally reported by Sal Interdonato):
"Let's go out there. Let's ask them if they want us to come out there. We can play them at the parking lot of the PX or the prep school practice field. I don't care, we can play them anywhere. I was willing to play the game and wanted to play the game. Our kids wanted to play the game and [Air Force] unfortunately felt like they didn't have enough guys, be it from COVID or probably injury, and it made it a little more convenient to say, 'No, we don't want to do it this weekend.'"
Ugh.
With just 5 games under their belts, its hard to take much from Air Force's résumé. We can look to their blow-out win over Navy as a direct comparison — perhaps — but given three whole months to prepare for just one opponent against Navy's two weeks and lack of summer contact practices, it's perilous to take overmuch from just that one contest.
What we can say is that Air Force has a good running game.  They trail only Buffalo for the team rushing title.  However, their performances against better teams have been inconsistent at best. Yes, they've played games against the two teams facing off in this week's Mountain West Conference Championship, but those games were both losses by 10+ points.  Against Boise State, Air Force's offense went off, racking up 484 yards of total offense, including more than 400 yards rushing.  But their defense gave up over 450 yards, too, along with nearly 50 points.  By comparison, the Zoomies' defense held the San Jose State Spartans to just 17 points and less than 300 yards of total offense, but then Air Force's offense got blanked through three quarters before finally punching in a touchdown early in the 4th.  Air Force has put up truly outstanding offensive numbers in their last two games, but the combined records of their opponents in those games is 3-11.
As I said, it's hard to know what to make of this Falcon team with such a small sample size, especially since we don't truly know how much their preseason decisions will affect their defense.
Bring it, Mules. pic.twitter.com/Uhr0HYRa6d

— The Bird (@AF_TheBird) December 14, 2020
Match-Up Notes
The Black Knights will play their second ever December home game at Michie Stadium this week.  Last week's Army-Navy Game was the first. The fog during the Navy game was like nothing I've ever seen during a football game at Michie, but I've been assured that in the winter months, it fogs up almost every day. The early forecast for this Saturday calls for "Partly Cloudy," so we'll see how it goes.
Or maybe we won't be able to see at all.
Unfortunately, the Corps will be on a well-deserved Christmas leave, so Michie Stadium will likely be empty for a football game, perhaps for the first time ever. Some parents and VIPs are likely to be in the stands, but that's about it.
My top performing coaches of WEEK 15

1-Ed Orgeron, @LSUfootball
2-Jeff Monken/Nate Woody DC @ArmyWP_Football
3-P.J. Fleck, @GopherFootball
4-Phil Longo OC, @TarHeelFootball
5-Kevin Steele DC, @AuburnFootball pic.twitter.com/CGmc5K8tdv

— Kirk Herbstreit (@KirkHerbstreit) December 15, 2020
Final Thoughts
The betting line has been a little bit all over the place for this game.  Army was favored by a touchdown originally, but the line has slid towards Air Force with their recent performances against New Mexico and Utah State.  The markets currently favor the Zoomies by 2.5 to 3.0 points.  The Over/Under sits at 38.
We may yet get another low scoring battle in the trenches, and if that's the way it goes, the advantage goes to Army. If it's a shootout, though, that ought to help the Zoomies. Betting markets are looking more towards trench warfare, but as a matter of reality, Army's coaching staff never plays it quite as conservatively against Air Force as they do against Navy. We'll see, but there's plenty of reason to be optimistic.
Temperatures for this game are expected to be cold with highs in the lower-30s.  We could easily see temps in the 20s by game time.  If we also get another fog bank, that could put a premium on ball security and discipline, making the game even more challenging than last week's contest was. If nothing else, that ought to make for compelling television.
CBS Sports has the coverage, starting at 3:00 pm.  Ben Holden is covering college hockey, but hopefully we'll still have Ross Tucker on color commentary. He was on the sideline for the national radio broadcast of Army-Navy, so he hasn't actually missed a home game yet.
It's Championship Weekend, and Army is actually playing for a championship!
Go Army!  Beat Air Force!!!
Cover image via West Point Flickr.