Army lost a tough home game yesterday to a good team from UT – San Antonio, but as good and as big as a lot of those UTSA players were, this was still a game that the Black Knights should have won. The Army Team made a bunch of terrific plays yesterday and got up by as many as 14 points — and really, they should have gotten up by as many as 21 points — but also they made enough mistakes early to keep UTSA in the game, and then they gave up 21 unanswered points late. With that, they needed a miracle last-minute drive just to force overtime where — again — Army mistakes absolutely killed their chances down the stretch.
Final: UTSA 41, Army 38

— Army Football (@ArmyWP_Football) September 10, 2022
Last week, Coastal Carolina's defense keyed on Army's quarterback. This led to a bunch of big plays from the slotbacks and a bunch of grinding runs from the fullbacks. This week was different. UTSA's defense keyed on Black Knights fullbacks. FB Jakobi Buchanan carried 15 times for just 32 yards (2.1 yards/carry), and if he finished with 2 touchdowns, the Roadrunners made Army's offense work like all Hell for both of them. Meanwhile, FB Tyson Riley finished with 4 carries for just 6 yards (1.5 yards/carry) in what can only be described as a tough day at the office.
But UTSA's decision to stack the box and stop Army's fullbacks at all costs created opportunities elsewhere. Army quarterbacks finished 12/17 passing (70.6%) for 298 yards and 2 touchdowns along with 25 carries for 119 yards (4.8 yards/carry) and another touchdown.
So yeah, you know, that's pretty good. When your quarterbacks give you 300 yards passing plus 120 yards rushing on almost 5 yards/carry, and they account for 3 touchdowns on top of 2 from your short yardage back…
That's usually enough.
WIDE OPEN FOR SIX! #GoArmy
pic.twitter.com/CNdAbHbIlt

— Army Football (@ArmyWP_Football) September 10, 2022
Here's the great read from Tyler to put Army on top by two scores!#GoArmy
pic.twitter.com/ZZgqJebt7Q

— Army Football (@ArmyWP_Football) September 10, 2022
The problem was all the mistakes. Army was up by 7 and driving in plus territory when Buchanan — who is usually very reliable with the ball in his hands — fumbled. Army's defense forced a punt, one of just 2 on the day, but the SB Tyrell Robinson misplayed it in the air. He meant to let it bounce, but he must have lost it in the sun because it hit him in the leg and then bounced at the 1 yards line, where the Roadrunners pounced on it. That set up an easy 7 points and gave the Roadrunners life, starting what turned out to be a shootout for the next quarter and a half.
Army would score quickly before halftime and then again on a much longer, more Army-like drive coming out to start the second half, but by then, the Army defense had come apart at the seams. The Black Knights finished with 4 sacks on 5 total tackles for loss, but they got almost all of that pressure early. UTSA made some adjustments at halftime, plus they started running the ball more, and the Army defense just could not get a stop after that. All told, the Black Knights gave up 359 yards passing and 3 passing touchdowns plus 153 yards rushing (4.3 yards/carry) and 3 more rushing touchdowns. Most of that came on quick outs to the sidelines from UTSA QB Frank Harris, but Harris also hit a bunch of 15-yard passing plays over the middle in 3rd-and-long-type situations. The Black Knights didn't seem to have an answer for that.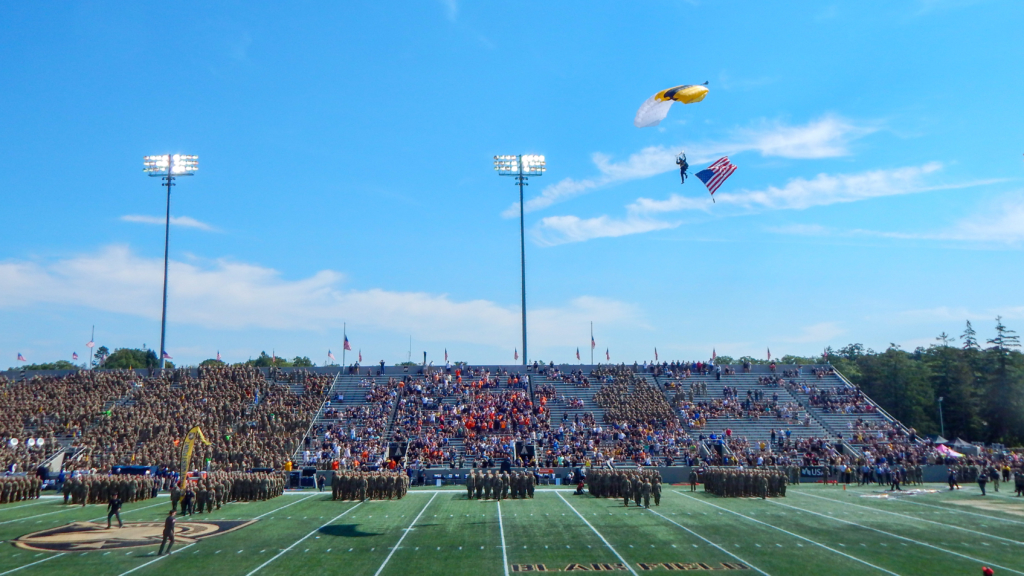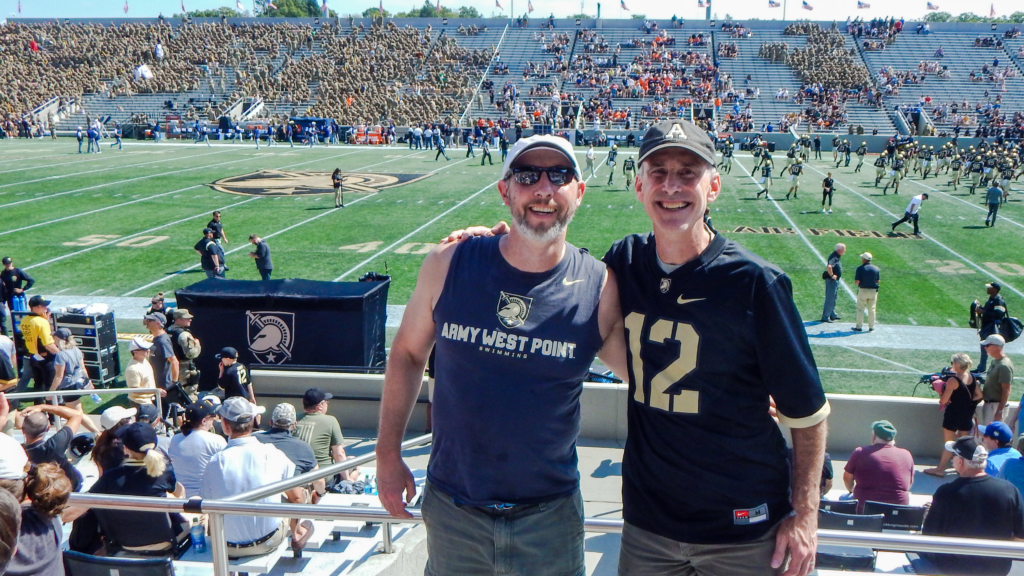 Army also punted just twice, but it's telling that both of their punts came in the fourth quarter when they really just needed to be able to run the ball. It didn't help that in one case they got a 15-yard penalty for an illegal block below the waist, nor that they took a 5-yard sack to force the other. 
UTSA made more plays in crunchtime. Army mistakes meant that those critical plays changed the complexion of the game quite a lot.
The final mistakes came in overtime. The Black Knights managed to move the ball and score a touchdown to tie it late. Then the Roadrunners then missed a kick that would have won the game outright. That gave Army a chance. QB Cade Ballard hit SB Ay'Jaun Marshall for 9 yards to the UTSA 5. 1st and goal. However, a false start penalty moved the Black Knights back to the 10. OC Brent Davis called a counter-pitch, and they got exactly the look they wanted. Buchanan out front blocking against an open field ahead of a slotback ready to score. But Ballard's pitch went wild, and that was pretty much your ballgame. UTSA scored a touchdown where Army had only put up a field goal.
Class of 95 & family at today's game. pic.twitter.com/Eu20U8WFwZ

— Danno E. Cabeza (@DannoECabeza) September 11, 2022
Looking Ahead
Friends, this Army Team needs to figure some things out. It's great that the passing offense is working, and that the Black Knights can take what the defense is giving them. The quarterbacks are mostly making good decisions with the football. However, Army isn't running with the kind of power we've seen from them over the past few years, and if it's true that we've also seen two pretty good rushing defenses so far this season… so what? Among many other things, this team just needed one more grinding drive to get a win yesterday. But those grinding Army Football drives have been few and far between this season.
Army's rushing defense has also not been particularly good so far this season. We've seen plenty of accurate passers try to make a living on quick outs at Michie Stadium. Usually that doesn't work because Army bottles up the running game and then either gets a critical sack or knocks down a few passes. The problem yesterday — indeed, in both games this season — is that teams have been able to successfully mix in enough running plays to keep the chains moving, which slows the pass rush enough to set up passing plays over the middle. Then it's chaos.
UTSA wasn't doing anything special yesterday. They ran a typical read-option offense, granted with a pass-heavy focus. But the Black Knights couldn't stop the run, and they didn't get much pressure late, and that combination killed them.
Friends, the sky is not falling. Army has a good team with a lot of weapons. They still have every chance to BEAT NAVY and make it to a bowl game. However, they need to get straight right now, or this is liable to be a long, uncomfortable season. That starts with beating Villanova this weekend. 
"It's time to fire the Buchanans!"

Jakobi Buchanan barrels in for the @ArmyWP_Football TD. pic.twitter.com/uGc15lx8rP

— CBS Sports Network (@CBSSportsNet) September 10, 2022
Go Army! Beat Villanova!!!