One of the biggest challenges of rooting for a college football independent is establishing expectations before a given season. Growing up in a Tennessee Volunteer household, I learned a little something about the SEC, and especially the SEC East, just through repeated exposure to the divisional teams.  That wasn't enough to make me an expert, but it did at least allow for an understanding of what to expect each year.
For Army fans, preseason can be a little trickier.  Sure, we have some familiarity with Navy and Air Force thanks to the annual Commander-in-Chief rivalry games, but outside those, it's harder to know what to watch.  This series therefore previews Army's opponents by conference, using as its benchmarks ESPN's Football Power Index (FPI) along with last year's wins-expected by points differential (P[Wins]) and key offensive and defensive statistics.  By putting these teams into perspective in their divisional races, hopefully Army fans can begin developing some initial expectations for both the games themselves and the Black Knights' overall strength of schedule.  With this, we can start to develop an idea of what to watch in each individual contest.
We start with Conference USA.
Rice Owls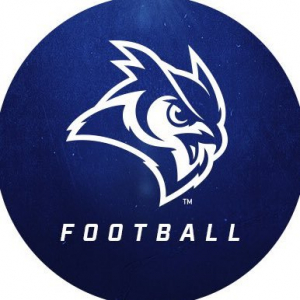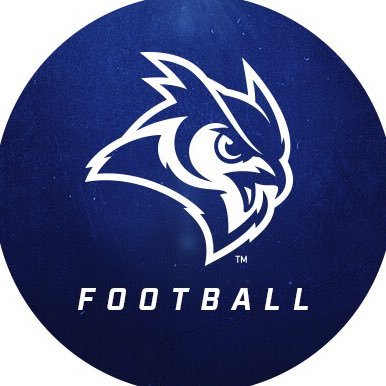 FPI thinks that Rice is 2019's worst team in college football, and who am I to disagree?  
Statistically, this team was good at nothing last season.  Their defense gave up almost 500 points and nearly 5.0 yards/carry while allowing more than 42% of opponent 3rd down conversion attempts to succeed.  Couple that to an at best pedestrian offense, and you have the perfect formula for ugly football.  The Owls struggled in their home opener against FCS Prairie View in Week 0 but then gave Houston all they could handle–for exactly one half of football.  
The good news for Rice fans is that the competition for Worst Team in C-USA is fierce.  Maybe they climb out of C-USA's basement this year based solely on the fact that UTEP and ODU seem to want that bottom slot pretty badly.  Alas, predicting that the Owls win a game is more a statement of statistical probability than an endorsement of their overall strength as a football team.  If a thing is 10% likely, but we attempt it 12 times, we're liable to succeed at least once. Mathematically, that is Rice's outlook in microcosm.  
As Army fans know too well, once you fall this far, it can be very, very hard to get back up.
As every day goes by, we get closer and closer.

Who's Ready?! ? pic.twitter.com/Mogr3h8JMw

— Rice Football (@RiceFootball) June 25, 2019
University of Texas – San Antonio Roadrunners
I've said a few times this offseason that I expect UTSA to improve this year.  Well, they are, in fact, favored in four games–vs. Incarnate Word, at UTEP, vs. Rice, and at Old Dominion.  They'll probably win those, too.  
The problem is finding additional victories.  
The Roadrunners' defense wasn't terrible last year, but no legit conference contender can afford to build their team identity around 31+ points allowed/game and 4.1 yards/carry allowed.  Add in opponents' 40.4% conversions on 3rd downs, and it's not great.  Those numbers are maybe not disastrous, but they are a long way from good.  This Roadrunners team will need way more offensive consistency and overall production if they to get back into the postseason. 
No kidding, right?  They scored a grand total of 170 points last year on just over a 50% completion rate in the passing game.
FPI suggests that UTSA has a shot this year against UAB, but if you're the Blazers's coach, and you're creating a game-plan, you're probably content to run the ball, play good defense, and wait for UTSA's offense to make a mistake.  The Roadrunners' season therefore hangs on their ability to avoid those mistakes while making something positive happen when they have the ball.  
Can they do it?  They have a lot of talent on the the team, but they also have a lot to prove.
UTSA seniors Josh Dunlop (OL) and Brett Winnegan (KR) have been named Preseason All-Conference USA#BirdsUp ? #CUSAFB

? https://t.co/sHGujj6ndS pic.twitter.com/RZ0Lcysjsr

— UTSA Football ? (@UTSAFTBL) July 15, 2019
Western Kentucky Hilltoppers
Army plays three recent C-USA doormats in 2019, and of the three, the Hilltoppers are by far and away the most likely to rebound.  WKU badly under-performed their potential last year, but they finished strong and then brought in a new Head Coach who is familiar both with and to current members of the program.  ESPN actually has the Hilltoppers favored in six games with a decent shot to win at least one more.  
Can this team score points?  New Coach (and former WKU Offensive Coordinator) Tyson Helton has focused his efforts on making the offense more explosive, which I personally find surprising.  WKU completed almost 60% of their passes last season against just 3.7 yards/carry rushing.  Considering their divisional competition, it might've made more sense to fix that running game first.  FIU and Marshall look to be the class of the division, and Marshall in particular is going to be tough.  But if the Hilltoppers can score more points while just maintaining their basic strengths on defense, the Hilltoppers might surprise an offense-first team like FIU–especially given that the match-up in question comes in Week 2.  
That could put WKU into the divisional hunt, and their other critical match-ups–at Marshall and at home against MTSU–both come later in the season.  By then, this race could look completely different.
3️⃣ Under the Lights ?
3️⃣ Daytime Games ☀

Get those calendars out! We've got your 2019 game times ready to roll #GoTops

? | https://t.co/dTwVMtvclS pic.twitter.com/ZAEinaFiz6

— WKU Football (@WKUFootball) May 15, 2019
Go Army!  Beat Rice!!!