Coming off a tough home loss to Tulane, the Army team faces a tough task.  They have to refit and refocus for an important road trip to the hills of Western Kentucky.  
Like a lot of teams on Army's schedule, the Hilltoppers are much improved since last year.  The 2019 edition of the Army Black Knights can still win 10 games, get into the postseason, and be a part of the national college football landscape.  However, they'll have to play better on both sides of the ball starting immediately.
The true test of a man's character is in how he battles back from adversity.  If these Black Knights really are who we believe that they can be, they'll rise up and make a statement in the hills of Kentucky this Saturday night.
The ⭐️ is heading back to West Point from Pine Valley!#GoArmy #BeatNavy pic.twitter.com/XfLpXo3JFS

— Army Golf (@ArmyWP_Golf) October 6, 2019
Army Black Knights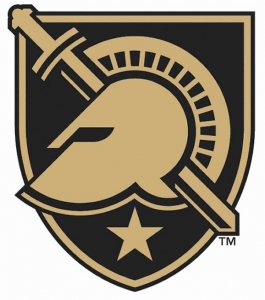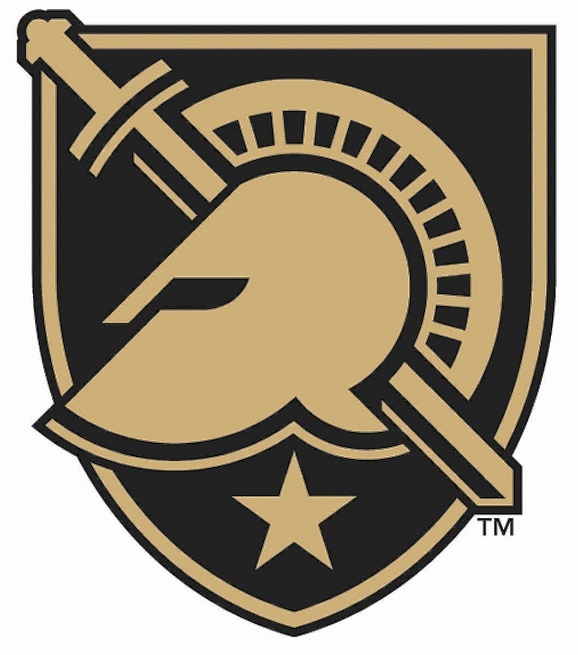 After a day in which Army ran for just 193 yards but threw for 170, the team's overall statistics have gone a little off the rails.  Army is up to 129th nationally in passing with an average 72.8 yards/game, but the team is down at 8th overall in rushing with just 273.4 yards/game on the ground.  That might work if Army's passing game was evenly slightly efficient, but QB Kelvin Hopkins is a miserable 14/36 through the air this season (38.9%) for a grand total of 266 yards.  He has just 2 touchdown passes against 2 costly interceptions and 2 equally costly sacks. Yuck! He was just 9/24 (37.5%) against Tulane, and as we saw, that wasn't nearly enough to keep the chains moving with any consistency.  Meanwhile, FB Conor Slomka had just 10 carries in the game for 47 yards (4.7 yards/carry) and a touchdown while K-Hop himself averaged a whopping 5.5 yards/carry, mostly off the Midline. On the season, Army's nine top leading rushers are all averaging at least 4 yards/carry, and let's be honest, this offense has only just found its rhythm.  Against Tulane, however, the Black Knights couldn't seem to stick with what was working.

This particular offensive mix has cost Army its time-of-possession edge.  The Black Knights are down to just 31:28 in average time-of-possession, good for 37th in the FBS.  With that, Army's once vaunted scoring defense has fallen to 34th overall with a still-respectable 21.5 points-allowed/game.  This versus 30.2 points-scored/game (65th). Ironically, ESPN's Football Power Index (FPI) seemed to like the change on a statistical basis, but the Black Knights currently stand just 3-2 in a season in which more than a few prognosticators thought they might run the table.  They beat a winless Rice team by a single touchdown, let an overwhelmed Michigan team off the hook on the road, spluttered against a terrible UTSA team, had to come from behind against FCS doormat Morgan State, and then got run out of their own building by Tulane.
The pieces are there, but they're just not clicking.
Army's defense had played well up until the Tulane game, but with both of the Black Knights' starting safeties out, the wheels came off.  The Green Wave's outside running game was totally unstoppable, and that not only cost the Black Knights their home winning streak, it exposed the defense itself.  On the season, the Army defense has given up 148.4 yards/game rushing and 186.8 yards/game passing, and while neither of those is at all bad on their own, the net result is an average 335.2 yards of total offense allowed against Army's own 346.2 yards of total offense gained.  The difference creates a mere 11 yard advantage, which in turn leaves this team with very little margin for error.  We saw that on Saturday.
There's a lot to improve here, and as John said Monday in the Superlatives, it starts with the basics.  Army ran the Midline Option effectively against Tulane despite their talented front, but then the Black Knights went away from it in the 3rd quarter.  That let Tulane's defense catch their breath. Army was up almost 6:00 in time-of-possession coming out of their first drive in the 3rd quarter, and yet they wound up losing the possession battle overall.  
That just cannot happen.
Army has a formula for winning football games, but it's been missing all season.
Working for that next W.#GoArmy pic.twitter.com/TA3IGKJgKw

— Army Football (@ArmyWP_Football) October 8, 2019
Western Kentucky Hilltoppers
The 2019 edition of the Western Kentucky Hilltoppers isn't the Group of 5 juggernaut that they were just a few years ago under then-Head Coach Jeff Brohm, but they are also not nearly as bad as they were in 2018, either.  Last year's team won just three games. This year, under new Head Coach Tyson Helton, they've already got three wins and currently stand undefeated in Conference USA.
The Hilltoppers opened with a disappointing home loss to FCS Central Arkansas in which they ran up a big lead early and then collapsed, allowing an unbelievable fourth quarter comeback and then falling, 35-28. They then beat Florida International, 20-14, before falling to ACC Louisville, 38-21. WKU bounced back to beat Alabama-Birmingham, 20-13, on 4 late-game interceptions before throttling hapless Old Dominion, 20-3.  Really, save for a mental collapse in their first game under a first-year head coach, this team should be 4-1 with their only loss coming in a neutral site game to a Power 5 opponent.

Throw away your expectations.  This team is much better than their reputation would have you believe.
Helton has his team running a pro-style downfield passing attack. QB Steven Duncan started the first three games, but he's been injured, and not coincidentally, the Hilltoppers have gone undefeated since QB Ty Storey took over. Storey has been both more accurate and much more careful with the football.  He's gone 36/52 passing in his two starts (69.2%) with 3 touchdowns against just 1 interception, though he's also taken 3 sacks. The Hilltoppers have three receivers with at least 14 grabs, but WR Jahcour Pearson leads the group with 29 catches for 291 yards and 3 touchdowns. TE Joshua Simon is the big red zone threat — and perhaps the team's best overall player. He has 8 receptions for an otherworldly 168 yards (21 yards/catch!) and 4 touchdowns. On those rare occasions when the  Hilltoppers run, they turn to RB Gaej Walker. Walker has 97 carries for 426 yards (4.4 yards/carry) and 4 touchdowns.
The Hilltoppers match their offense with an attacking, get-after-it defense.  On the season, they have a whopping 13 sacks, led by DL DeAngelo Malone, who leads the team with 24 tackles, 22 assists, and 7 solo sacks. That right there is legit.  LB Kyle Bailey is second in tackles with 23 plus 19 assists. On the season, the Hilltoppers' defense is allowing just 109.8 yards rushing/game and 2.8 yards/carry. They've held opponents to just 27.3% on third downs while converting 39.7% of their own third downs. 
It's worth noting, however, that WKU has only played one heavy rushing team, Louisville. The Cardinals racked up more than 200 yards rushing and 4.1 yards/carry using a lot of quick-hitting misdirection and option concepts. Most of WKU's other opponents have tried to throw the ball — and gotten sacked out of the game.  The Hilltoppers have also been more than a little careless with the football. On the season, they have 9 fumbles with 4 lost. Their quarterbacks have also thrown 5 interceptions, most at crucial times. Among other things, that cost them the game against Central Arkansas.
WKU has a decent kickoff return game, averaging just over 19 yards/return, but they're just 6/9 on field goals, and they've allowed an average of 8.3 return yards on punts.  Little issues like that can create a substantial disadvantage for a team trying to rebuild after a three-win season.
Coach Helton talked about some keys to preparing for the Black Knights' triple option… A unique offense the Hilltoppers will face on Saturday night! ?? #GoTopshttps://t.co/E9xQiKcARU

— WKU Football (@WKUFootball) October 7, 2019
Key Match-Ups
Louisville runs mostly read-option concepts, but their overall game-plan still showed the best way to attack this defense.  They also ran an outside Speed Option pitch play that went for big yardage.
Triple-Option vs. DL DeAngelo Malone.  We saw against UTSA that a single disruptive mismatch along the line can absolutely wreck the triple-option if played improperly. Malone has that kind of talent. He's one of the best defensive players Army will see this season. The Black Knights will need to account for him on every play — and hopefully hold the ball long enough to take his talent out of the equation over time.
Defensive Bad Boys vs. QB Ty Storey. Storey is an accurate quarterback with plenty of downfield weapons, but he's shown a decided tendency to hold the ball. Army needs to make that work for them, get pressure, and get him on the ground.
Time-of-Possession vs. Pass-Happy Offense. If Army can sustain drives and force a few three-and-outs, they should win this game in a rout. Really, it's a match-up that ought to favor the Black Knights, but they have yet to take control of a game and really throttle their opponent with their best overall team strengths. That needs to change, not just this week but this whole season.
Army vs. Every Team's Best Shot. Despite an eight win season in 2016, Army faced its share of doubters in 2017. Even in 2018, we got a sense that maybe some teams were looking past the Black Knights. 
In 2019, those days are dead and gone. Every team now looks at their match-up with Army as a chance to win an important non-conference game, gain some national attention, and help their overall strength-of-schedule argument.
This is an important game for a Western Kentucky team that's 3-0 in C-USA. A win this weekend validated the program by proving that HC Ty Helton's rebuilding project is on track.  Army will therefore get WKU's very best stuff.
We've seen that all season, even from a P5 team like Michigan.

Final Thoughts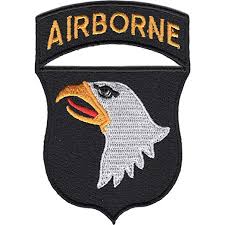 Remember, there are a lot of ways to follow As For Football.
— The Ultimate Army-Navy Experience Giveaway
— Patreon for Premium Content
— AFF's YouTube Channel
— Instagram
— Twitter
— The Army Football Show (on iTunes, Spotify, or Stitcher)
Army opened as a 4-point road favorite, but as I write this, the vig is swinging towards 4.5.  Personally, I think Army wins this one big. I was encouraged by the offense's performance against Tulane despite the overall result, and more to the point, these pass-happy teams tend to struggle against Army's particular style of football.  But I also thought Army (+3.5) was a good bet last week, so…
As of this writing, Bowling Green is expecting clear skies with temperatures in the mid-50s at kickoff, though rain is expected earlier in the day.  Conditions could get sloppy out on the field. 
Facebook's streaming service Stadium has the broadcast.  That's not great news, but it's better than next week, when we'll be on ESPN+.   Jordan likes to joke that CBS Sports hates the troops, but folks, ESPN really hates the troops.
Kickoff is scheduled for 6pm Central, 7pm Eastern.  Army will wear the 101st Airborne (Air Assault) Division patch.
Rendezvous with Destiny!
Go Army!  Beat Western Kentucky!!!