It's been a rough few weeks, am I right?  Five straight losses to Tulane, Western Kentucky, Georgia State, San Jose State, and now Air Force. Army fans haven't experienced anything like this since 2015, and even in 2015, it wasn't quite as maddening because half the team was plebes.  Not surprisingly, all the recent losing has soured the mood amongst the Black Knight faithful.
Happily, the University of Massachusetts (1-8) comes to town this week, and the good news is that they've been struggling even worse than Army has been.  Losing can be habit-forming, and at times this Army team has seemed like it flat doesn't remember how to finish games. They've certainly had their chances.  But if they're ever going to pull it together and snap what's been a truly bad run, this ought to be the week time.  Saturday's match-up offers this season's best chance to fix what ails them.
The man in the middle is this week's @TheLottTrophy IMPACT Player of the Week.

1️⃣6️⃣ tackles on Saturday.#GoArmy pic.twitter.com/rlasg5WyOV

— Army Football (@ArmyWP_Football) November 5, 2019
Army Black Knights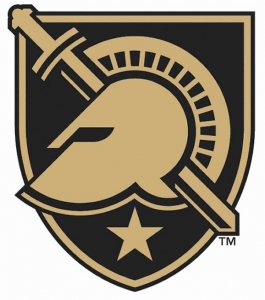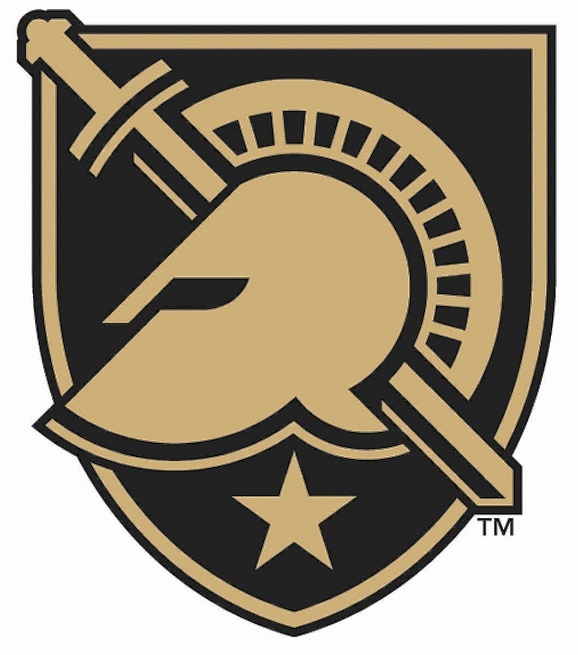 I don't know what to say about this team.  The defense played better against Air Force, but they still let the Zoomies put up more than 325 yards of rushing and 6.0 yards/carry.  They gave up repeated 3rd-and-longs to the Fullback Counter — a play that Army's offense seemingly doesn't know how to run. Even with all of that, Army's passing attack behind yearling QB Jabari Laws kept them in the game and gave them a chance to win it late.  
Laws is maybe 175 pounds, and he's the fastest guy on the team, yet the offensive coaching staff continually pushed him to run between the tackles.  They ran not one single speed option play to the outside, and their slotbacks got 1 carry for all of 2 yards as a result. Firstie SB Kell Walker never even touched the ball!
Harrison enjoying a career year.

2️⃣ 100-yard receiving games
1️⃣9️⃣ receptions
3️⃣5️⃣2️⃣ receiving yards
3️⃣ TDs#GoArmy pic.twitter.com/2xa9SMxADK

— Army Football (@ArmyWP_Football) November 5, 2019
Fans have been calling for OC Brent Davis's head.  But we know what Davis can do. His offense won 29 games over the last three years.  I've always suspected, however, that the success he saw running the Midline-Option, called Fullback Dive, and straight Quarterback Power off-tackle in 2017 with QB Ahmad Bradshaw and that season's mighty offensive line permanently skewed his view of what Army Football can and ought to be.  
The play calling really changed after 2017's game at Air Force.  Perhaps that's fitting. Prior to that game, though, Davis called a much, much more varied version of the offense.  He actually used the triple-option. Since putting up 21 unanswered points on the Zoomies in their own building, though, and especially since the raw offensive power Army showed a few weeks later in the 2017 Armed Forces Bowl, Davis has seem fixated on calling a hyper-specific brand of relentless smashmouth football.  We used to see something like balance between the fullbacks, slotbacks, and quarterback in terms of overall ball distribution. We saw it all through 2016 and for most of 2017. Since that 2017 Air Force game, though, it's been almost exclusively fullback/quarterback with the occasional rocket sweep thrown in to the slotbacks to try to create explosive plays outside.  With that, despite being the team's fastest, most athletic players, Army's slotbacks are getting maybe 10% of the total offensive workload.  
That's been a trend for almost two full years.
If you've got time today, watch some of the 2016 Heart of Dallas Bowl.  Amazingly, friends, this is also Brent Davis.  But this is what he looks like when he's not fixated on a small, very specific kind of offensive play calling.

It looks like the Army defense will be fine so long as they keep S Jaylon McClinton healthy and give Donovan Lynch more snaps at rush linebacker.  Army's pass rush has looked good every time Lynch gets to play. That's probably not a coincidence. Sure, Army's Bad Boys gave up some yards this week, but that's always going to happen.  They stiffened in the red zone — again — and that's the only reason why Army's offense had that chance to win in the closing minutes.
Massachusetts Minutemen
If you think Army's had a season of futility, try rooting for the Massachusetts Minutemen.  UMass has gotten smoked by everybody.  Their lone win came against 0-9 Akron, and even with that win, ESPN's Football Power Index (FPI) has them rated the worst team in college football by a country mile.
UMass's offense is by far the strength of the team.  They're still not great, but they average a respectable 22.4 points/game.  They run a short passing attack with occasionally running plays thrown in to keep defenses honest.  Think: last year's San Jose State. Though the Minutemen have gone through a series of quarterbacks, QB Andrew Brito leads the team in passing, having gone 60/108 for 554 yards (55.6%) with 4 touchdowns against 5 interceptions.  Brito has also take 9 sacks despite seeing limited action. RB Bilal Ally in the main running threat. Ally has 111 carries for 628 yards and a very respectable 5.7 yards/carry, but he has just 6 rushing touchdowns. All in, the Minutemen average 310 yards of offense — 172.2 yards passing and 137.8 yards rushing.  That's not going to scare anybody, but if it was coupled to a decent defense, it would be enough to win a few games.
Unfortunately, the Minutemen don't have a defense.  At all.

The UMass defense is giving up an ungodly 570 yards/game alongside an average of 52 points. To everyone!  Opposing passers are completing 68.6% of their passes for an average of 301.4 yards while opposing rushing attacks run up an average of 286.4 yards/game on 6.4 yards/carry. The Minutemen hane given up a whopping 63 touchdowns this season — 28 passing, 32 rushing, and 3 on various returns. 
Friends, that is taking bad football to a whole new level.
From being a walk-on
⬇️⬇️⬇️
to earning special teams reps
⬇️⬇️⬇️
before earning starts at tight end

Congratulations Kyle Horn on being selected as a nominee for the 2019 @BurlsworthTrust!

📰 https://t.co/DvNuuA9EMX#Flagship 🚩#TheFlagshipIsAscending

— UMass Football (@UMassFootball) November 5, 2019
Critical Match-Up
This game should not be close. But then, this is the same Army team that let UTSA come back on them and almost tie it, that trailed FCS doormat Morgan State through a quarter, and that lost to a San Jose State team that can't stop the run against anybody. At this point, there are no guarantees.  Not anymore.  Both of these teams have played a lot of bad football.  We should expect Saturday's contest to go down to the wire.
There are two critical match-ups this week.
Army Linebackers vs. RB Bilal Ally.  Ally is the best player on a bad team.   He's rushing for 5.7 yards/carry on a team that otherwise can't do anything right.  At the same time, we've seen this Army defense give up a lot of rushing yardage this season, including just last week when they let Air Force run all over them on 3rd-and-long.
Army ought to win this game in a rout.  If it's close, it'll be because the Black Knights couldn't keep UMass's best player from going off.
Army Offense vs. Bad Execution.  All other factors aside, this year's edition of the Army Black Knights needs to find some players. I was encouraged by the play of Army's young offensive linemen against Air Force. Four guys made their first starts, and for awhile, Army's offense moved the ball against a stout Zoomie front.  
They couldn't sustain that push, and for better or worse, now the season is wrecked. Coach Jeff Monken always talks about taking it one week at a time, going 1-0 each week.  At this point, that's all these Black Knights have left. They've trashed their bowl hopes and their national standing.  The only thing they can do is fight and win each week.
We still have time to find some playmakers between now and December 14th, though. Those young O-Linemen were an encouraging sign.  There are 160+ guys on this team, so there must be somebody who can make the plays the team needs from them.  This team has so many guys who declined competing offers that we know there's talent on the roster.
Let's dig that talent up and put it on the damn field. 
Enough is enough.  It's time for a change.

Final Thoughts
The line on this game opened at Army (-34.5).  That's unbelievable.  How anyone could pick 3-6 Army to win by that much against anyone is beyond me.  I honestly don't care what the score is as long as Army has more points at the end.  At this point, I just want to see them turn the corner.  I want to sing the Alma Mater and be happy when I do it.  If my favorite team wins by a single point, I'll be as happy as I've ever been up at Michie Stadium.
I just need to see them put something together.  All this losing has been bad for everyone.
Kickoff is at noon. CBS Sports has the coverage. Army will wear the 1st Infantry Division patch.
Duty first!
Go Army! Beat UMass!!!
*Cover image via USMA Flicker.