The Black Knights murdered UMass last Saturday, 63-7, at Michie Stadium, and suddenly, Army fans have found hope again.  Head Coach Jeff Monken said it himself immediately after the game: "We're not dead yet!"
Damn right.
The Virginia Military Institute (VMI) comes to Michie this weekend for what is now an absolutely must-win game.  With Army's overall record sitting at just 4-6, they've all become must-win.  But if the Black Knights play like we now know they can play, this team could yet set themselves up for an epic finish to the season.
For the seniors. #GoArmy pic.twitter.com/f35T5PiNUI

— Army Football (@ArmyWP_Football) November 11, 2019
Army Black Knights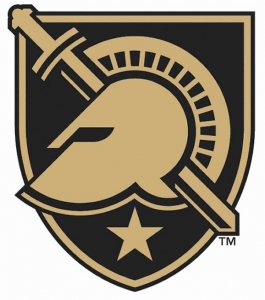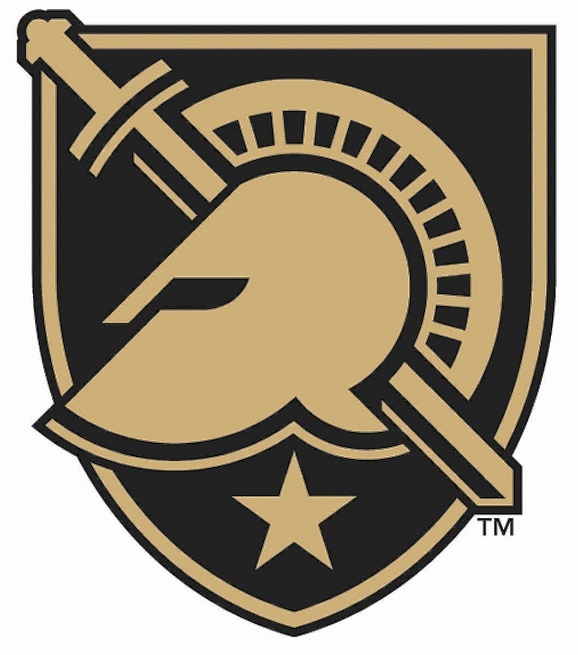 Whoa!  Suddenly Army looks like Army again.  Having rung up nearly 500 yards rushing on UMass, the Black Knights now stand 7th in rushing nationally with an average of 273.5 yards/game.  They remain next-to-last in passing with just 86.5 yards/game through the air, but that's not actually a bad thing. Army has thrown the ball well enough over the past few weeks to move the chains when they've needed to and to make their passing attack a legitimate threat.  That's all they really need. The team is now averaging 28.5 points/game (70th), which is still on the low side. I guess we'll take it, though, especially since Army has moved up to 30th in points-allowed/game at just 21.0.
We haven't seen the starting lineup we expected for much of this season, so perhaps it should come as no surprise that the team itself has struggled to gel on offense.  For example, yearling QB Jabari Laws has played almost as much as firstie captain QB Kelvin Hopkins has — and sometimes better in big spots. With Hopkins struggling to stay healthy enough to practice, Laws has had to play well.  Through five game's worth of extended action — not-quite half-a-season's worth of work — Laws is an outstanding 16/20 passing (80%) for 311 yards and 1 touchdown.  Alas, he's also taken 4 sacks. Laws tends to call his own number a little less often than Hopkins does, but he still has 67 carries for 387 yards (5.8 yards/carry) and 3 rushing touchdowns.  All of which is pretty good for a guy no one expected to take more than a handful of snaps all season long.
Though Army's defense struggled to get pressure through the middle part of the season, they seem to have found something in the last two games.  Opposing quarterbacks have completed exactly 2 passes apiece against the Army defense over the past two weeks, and with that, DC John Loose has the Bad Boys looking like legitimately bad boys all over again.  Part of that is no-doubt due to Loose's decision to put himself on the sidelines through these past two games, right at the point of attack.  Part of it, too, is that we got S Jaylon McClinton back for the Air Force game.  
A lot of it, though, owes to better D-Line play, which I personally think comes down to Rush LB Donovan Lynch's presence in the starting defense.  Lynch is a firstie and a perennial special teams player who made his first start against Georgia State. When he was in there against the Panthers in the first half, Army got good pressure and — not coincidentally — managed a couple of stops against that good Georgia State offense.  Lynch also forced the second strip-sack against Tulane, and he was back as a starter for Air Force and UMass. The guy plays hard and has become a legitimate difference-maker for this defense. Even when he's not making the play himself, he's opening up opportunities for other guys.
All in all, it looks like the Army team is slowly finding ways to replace the pieces they've lost or had hurt throughout the season.  The guys they're finding need in-game reps together and more confidence coming off a five-game losing streak, but as Coach Monken said Saturday, they could still very easily have a late-season run left in them.
If you continue to persevere, the tide will turn. #GoArmy pic.twitter.com/uD80AIIceq

— Army Football (@ArmyWP_Football) November 9, 2019
VMI Keydets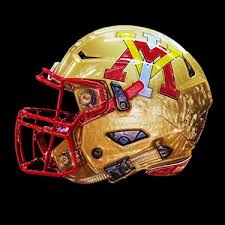 VMI Football is in the midst of its best season in eleven years.  The team is now 4-5, beat the Citadel at the Citadel for the first time since the mid-1990s, and now has a very real shot at a winning record in the FCS Big South Conference.  For a team that won just a single game last year, that's a remarkable turnaround.  
Most of VMI's success owes to the play of 6'4", 224 lbs. QB Reece Udinski.  The Keydets transitioned to an Air Raid offense last year, and with Udinski under center, they've really caught fire.  For the season, Udinski is 264/409 passing (64.5%) for 2,844 yards and 17 touchdowns against just 3 interceptions. Folks, that is legit.  This kid can really sling it. Udinski has also taken an unconscionable 27(!) sacks, but when he's gotten time in the pocket, he's been absolutely deadly.

It helps that VMI has found some playmakers at the skill positions.  Udinski's main target has been WR Jakob Herres, who had 8 catches for 102 yards and a touchdown against FCS powerhouse Furman.  That's not a bad day at the office, but amazingly, it's actually 30 to 50 yards below Herres' typical game day production.  When the Keydets run it, they hand off to RB Alex Ramsey.  Against Furman, Ramsey had what has been his typical game this season — 20 carries for 132 yards (6.6 ypc) & 2 touchdowns.  On the season, he's averaging about 130 yards rushing/game. Together, Ramsey and the Keydet wide receivers give VMI a potent offensive attack.
But though VMI's offense has been more than good enough to win, their defense has yet to catch fire.  Service academies often struggle to find big, powerful defensive linemen, and in this, VMI is no exception.  On the season, the Keydets are allowing 217 yards rushing/game (5.0 yards/carry), and they've given up a whopping 23 rushing touchdowns.  But that's not all! Opposing quarterbacks are also completing 60.5% of their passes, such that the Keydet defense has also given up a whopping 24 touchdown passes as well.  
All of this together means that the Keydets can stop neither the run nor the pass, giving them no defensive identity whatsoever.  As a result, opponents are converting 40.6% of their 3rd downs and 64.7% of their 4th downs. The Keydets are just not stout enough at the point of attack to stop short yardage runs.  
No team can consistently win like that, no matter how good their offense is.  But running the Air Raid has exacerbated some of VMI's problems in that their quick-strike offense tends to leave their defense out on the field.  If an opponent can somehow get a couple of stops against VMI's offense, they have a good chance of running the Keydets off the field.
If you haven't noticed, VMI's Alex Ramsey is setting the FCS on fire:https://t.co/LQVeP93Rqd pic.twitter.com/pQxFRy8Art

— Southern Pigskin (@SouthernPigskin) November 7, 2019
Key Match-Ups
This game will be about the teams' offensive and defensive lines, both of which should give Army a substantial advantage.
Army Pass Rush vs. QB Reece Udinski.  Udinski has more than enough talent to make big plays, and he's got enough skill position players around him to put up points, even against a talented D1 foe.  However, his offensive line hasn't been able to protect him, and that's a problem. Army's D-Line and revamped pass rush ought to be able to put Udinski on the ground.  But if they miss, Udinski and his wide receiving corps have an excellent chance of picking Army's secondary apart.
Army Power Running vs. VMI Defense.  VMI's defense hasn't stopped anybody this season, and now they face a reloaded Army team that finally looks to be hitting its stride.  The Black Knights made a lot of plays on the outside last week. This week, I expect they'll work the fullback and bull through VMI's smaller opposing front.  Army should be able to run all over these guys, and they're going to have to if they want to dominate the Keydets and send them home with the Big Sad Face.
It's worth noting that we scored nearly a hundred points in the weekly Game Simulation.  Those videos have been pretty accurate. I don't know that Army will necessarily score quite that many points in real life, but if the offense can get rolling, we ought to see some agreeably large numbers.
Final Thoughts
Despite VMI's offensive potential, this game should not be particularly close.  It's Army's extra game, allowed by the NCAA to help defray the costs of traveling to Hawai'i.  As befits an extra game, Army ought to win handily.  Really, the goal should to be to continue to get right while getting the team's young backups more playing time.  Army has to win, but the win itself won't count towards bowl eligibility, unfortunately.  That doesn't mean the game itself doesn't count. Army will need to finish 7-6 if they want a shot at the postseason.  
It's Senior Day this Saturday, coming on the heels of branch night, and Army looks like Army again.  What more can you ask for? Personally, I'm really looking forward to this one. A bunch of my friends are coming up, and we're gonna have a good time — before, during, and afterwards.  
As of this writing, we're expecting sunny skies with temperatures in the low 30s.  That's a little cooler than I might personally prefer, but what can you do? It's November in the Hudson Valley.  Cold days are a part of the haze.
Shoutout on #VeteransDay to @MikeViti on being selected as this year's recipient of the Armed Forces Merit Award.

Each year, the award honors an individual and/or a group with a military background and/or involvement that has an impact within college football. #GoArmy pic.twitter.com/6yeikOUwax

— Army Football (@ArmyWP_Football) November 11, 2019
Kickoff is scheduled for noon Eastern.  Army will wear the U.S. Army Special Operations Command patch, located at Ft. Bragg, NC.  Don't think I've ever seen that before. As always for home games, CBS Sports has the broadcast.
Go Army!  Beat VMI!!!
* Featured image via USMA Flickr.