No joking around this week, friends. It's all business. We're gonna beat those boys from the Boat School and then carry that momentum into the postseason.
The Black Knights head into this game in good shape, coming off their most complete, most dominant performance of the season. Opening up a 5 goal lead (!) against the then #4 team in the country is no easy feat. Continuing to then keep their foot on the gas for the ENTIRE GAME… well, that's the kind of energy we need at this point in the season.
With that in mind, let's get it on.
The biggest rivalry in all of college lacrosse returns to West Point on Saturday for the first time since 2018.

???'? ???? ??‼️

? https://t.co/fj65p0y6Yh#GoArmy | #FamilyToughnessTradition | #BEATnavy pic.twitter.com/Som0qVcBCi

— Army Men's Lacrosse (@ArmyWP_MLax) April 20, 2022
For Navy, This is a One-Game Season
The Mids have had an up and down year. They currently sit 7-5 overall, 3-3 in the Patriot League. They opened with a loss to Mt. Saint Mary's but have since managed to string together both a few dominating wins and a few where things got completely away from them. Navy's marquee win came on the road against perennial powerhouse Johns Hopkins. The Mids won that one, 11-10, though it's maybe worth noting that Hopkins this season is just 6-7 on the year, granted against a very high level of competition.
Navy has a young team that rotates a lot of players and gets crucial contributions from everyone on the field. The one big matchup that will be crucial this week is Army's defense against Navy's Pat Skalniak. Skalniak is a rangy midfielder who leads the team with 39 points on 22 goals and 17 assists. The Mids will want to force Army to keep a short stick switched to Skalniak, allowing him to facilitate the offense.
The Mids have tended to give up goals at the starts of halves this year while fighting their way back in the 2nd and 4th quarters, respectively. This is a little surprising given that they've won just 47% of their faceoffs — they've taken the long way around this year, even when they've won — but G Pat Ryan has saved fully 52.4% of opponents' shots on goal this season, and that certainly helps.
As noted above, this game could salvage an otherwise lackluster season for the Mids. Not only is it Army-Navy, this game could also earn them a spot in the Patriot League tournament.
Patrick Skalniak Following In Father's Footsteps With @navymlax via @toddkarpovich: https://t.co/aNzUFqMdW5

— Navy Athletics (@NavyAthletics) April 20, 2022
Army Needs to "Pump it Up"
The Black Knights match up well against the Mids. Now each unit on the Army Team needs to dominate their individual matchups so as not allow for any doubt.
Offense
As this season has progressed, Army has shown that it's not only the Brendan Nichtern show. And it can't be the Nichtern Show this week, either. When the Black Knights get scoring production from the likes of Johnson, Abshire, Burek, and Morin, teams have to adjust. That frees up Nichtern to finish them off.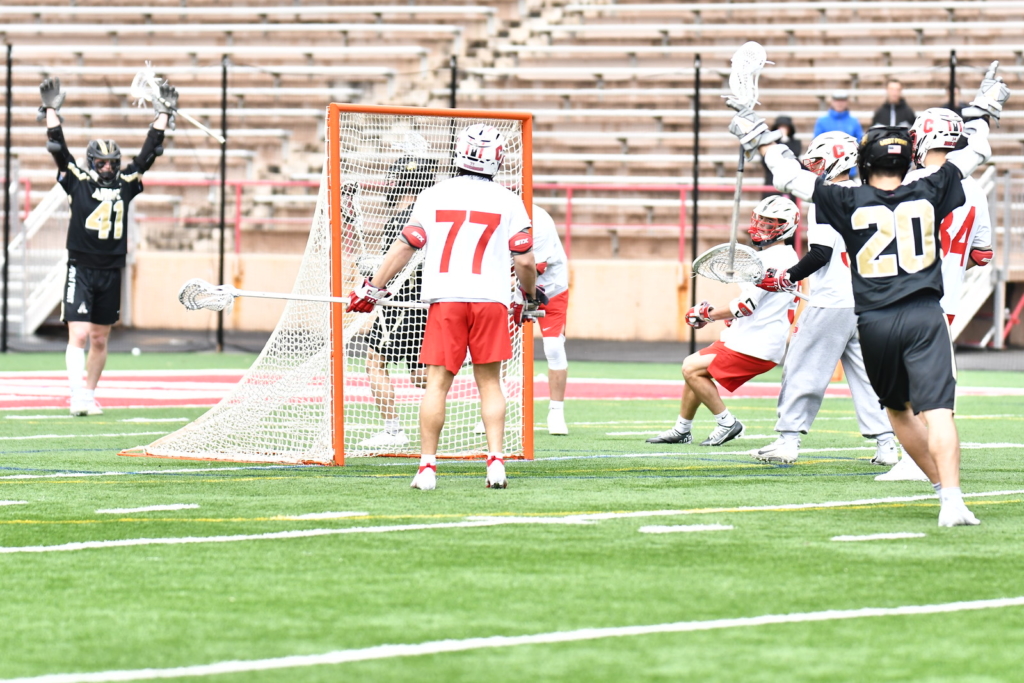 This formula worked to perfection against Cornell, who found themselves having to slide faster as the game progressed, which led to Nichtern getting more opportunities late in the 4th when it really mattered the most.
Faceoffs
Army's faceoff development has been one of the team's biggest improvements this season. We saw that on full display this past Saturday. Being able to score on possessions and then immediately give the ball back to the offense accelerates the urgency and desperation with which teams need to play when they face Army. Even great teams have crumpled under that pressure.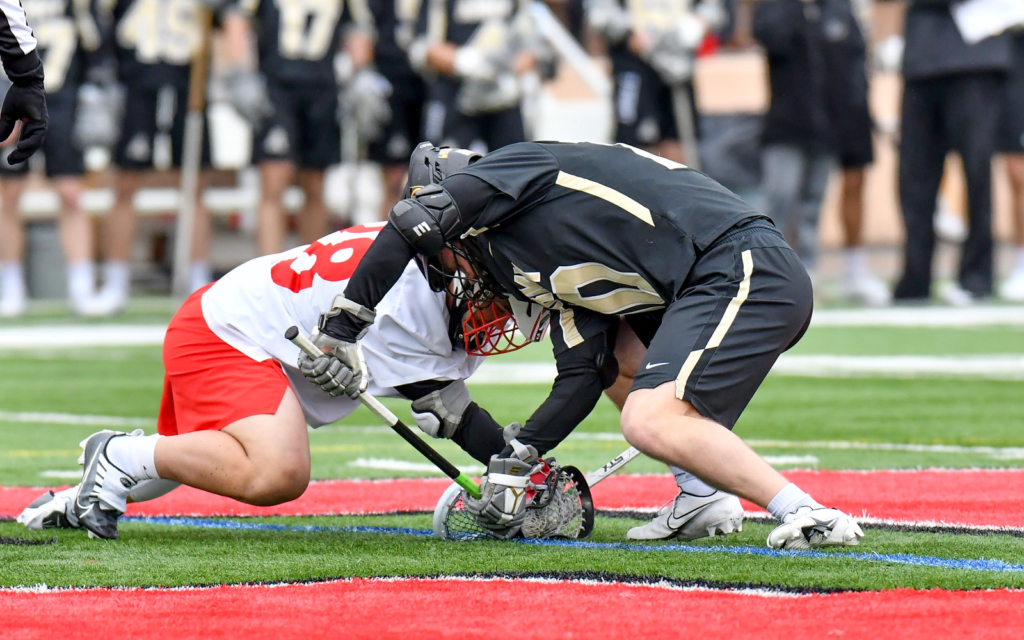 When desperation hits, that's when the Black Knights hit full power.
Defense
The defense crushed it this past weekend. Cornell scored ten goals, but five of those were desperation points at the end of the game. Three of those came in garbage time once Army put in its backups.
This Army defense has finally returned to the Top 20 in defensive efficiency.  They are hitting their grove at the right time, and it's crucial that they keep up the pressure.  Don't allow any doubt against a team like Navy.
ICYMI: @ArmyWP_MLax breaks into the top-5 in the latest @Inside_Lacrosse DI Men's Media Poll.

1⃣ @TerpsMLax
2⃣ @HoyasMLacrosse
3⃣ @TigerLacrosse
4⃣ @RUmlax
5⃣ @ArmyWP_MLax

6⃣-2⃣0⃣: https://t.co/iFV08XjB4K#NCAAMLAX pic.twitter.com/DU2ihUYc8l

— NCAA Lacrosse (@NCAALAX) April 18, 2022
America's Game
There's nothing better than Army-Navy. This is the greatest rivalry in sports. In most of these games, go ahead and just throw the records out. Just last season, Army came in rolling, only to fall to a scrappy and tenacious Navy squad that won on pure adrenaline and fire.
In this game, Army will want it more. The current marketing campaign seeks to Max out Michie, and that's not a coincidence. This is going to be a loud, emotional contest. The Black Knights need to harness that energy, turn it into fuel, and dominate. This is a nationally televised game and therefore an outstanding opportunity to show the country just exactly what this Army Team can do.
Army's new found Top 10 ranking is not a fluke.
⚔️We need ??? to help make ????????? ??? ??? ?????? a success THIS coming Saturday, April 23 at 12 p.m.⚔️

? https://t.co/ahVJCwi5Sk#GoArmy | #FamilyToughnessTradition | #BEATnavy pic.twitter.com/aGm91UjJf3

— Army Men's Lacrosse (@ArmyWP_MLax) April 17, 2022
Go Army! Beat Navy!!!
*Cover and other images via Donna Tomasitas (smugmug).