Army Football Preview: Army-Navy
We're off to Philadelphia this week for the greatest rivalry in sports.  It's BEAT NAVY Week, and that means the Army-Navy Game is this Saturday. Forget the records, my friends, and remember the four most essential words a cadet learns when he or she first arrives at West Point.
Go Army!  Beat Navy!!!
Two words. One goal. #BeatNavy pic.twitter.com/9tNIaaG4Lp

— Army Football (@ArmyWP_Football) December 9, 2019
Army Black Knights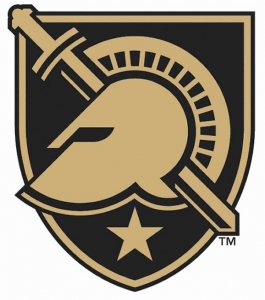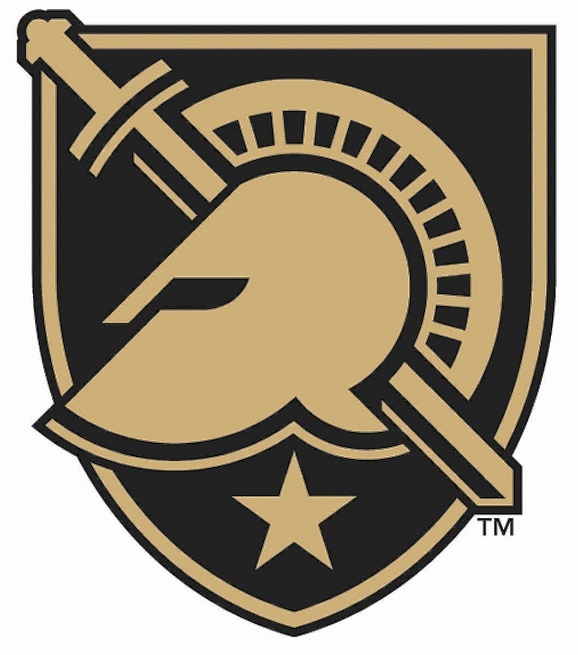 Alas, 2019 hasn't been the season we might've hoped it would be.  The Black Knights started the year ranked in the Top 25, but their offense was slowed early by injury, and their defense took a hit when both starting safeties went out in the early part of the season.  The team rallied over time, and statistically, they finished not nearly as far off their averages as their record might suggest they should be, but they were never quite able to close out the kinds of close games that they'd found ways to win the previous three seasons.  
Coming off three straight 400+ yard rushing performances, the Black Knights actually stand 2nd overall in rushing with an average of 311.7 yards/game.  They've rushed for 3,740 yards on 696 carries, giving the team a very respectable 5.4 yards/carry overall. Much of that came behind what was essentially the team's second-string offensive line with their third or even fourth string quarterback under center.  With that, it's only been since the Air Force game that this team has become competitive with the better teams on its schedule. Reality is that it took a while for all the juggling pieces on offense to come together, and that cost this team a few games that they really needed — especially at Georgia State, at home against San Jose State, and at Air Force.  
What can you do?  Army's been down this year, but they finished strong on offense, and they may yet have their best football in front of them.

Despite being hobbled this season, QB Kelvin Hopkins still leads this team with 137 carries for 706 yards (5.2 yards/carry) and 7 touchdowns.  FBs Connor Slomka and Sandon McCoy are both right behind Hopkins with 266 carries collectively for 1,192 yards (4.5 yards/carry) and a whopping 18 touchdowns.  Kell Walker leads the slotbacks with 53 carries for 387 yards (7.3 yards/carry) and 3 more touchdowns. All of that is pretty good, but Walker hasn't seen the ball as much as fans might have hoped, and Hopkins has had trouble staying healthy enough to finish games.  That showed up in his rushing at times, but where we've really seen it is in his passing numbers. Hopkins has gone just 32/75 passing (42.7%) for 570 yards. He's thrown 4 touchdowns against 5 interceptions and 4 sacks. When Army has thrown off-scheduled, they've been fine, but when they've had to throw, it hasn't typically gone well.
On defense, Army finished 39th overall in points-allowed with 24.1 points/game. They did this mostly without the benefit of the massive time-of-possession advantages we've seen in previous seasons.  The defense has not been quite as stingy as it was in past seasons, mostly because they've struggled to get consistent pressure against higher-tier quarterbacks.  Army still put up 20 sacks while holding opponents to less than 200 yards/game passing overall. But they've allowed opponents to rush for 1,729 yards on 408 carries, good for 4.2 yards/carry.  That's not ideal, and it's allowed opponents to convert 43.8% of their 3rd downs and fully 50% of their 4th downs.  
Bottom line: Army has let a lot of teams drive on them, though they've held up reasonably well in the red zone.  Too many teams have put up too many explosive plays, but it gets a lot harder once we get down by the goal line.
Team captains LB Cole Christiansen and CB Elijah Riley have both been rock stars for this defense, but the story of the season is really about the young guys.  In particular, the Black Knights have a bunch of yearlings playing critical roles.  LB Arik Smith, CB Malkelm Morrison, S Cedrick Cunningham, and DL Kwabena Bonsu are all very good players that will be with this team for a good, long time to come.  Bonsu and Smith in particular have become legit difference-makers in their sophomore seasons. That's exciting.
Our last note is on special teams.  Army is 4/7 on field goals, which makes it seem like the team has struggled in the kicking game.  However, firstie David Cooper is 3/4 on the season with his lone miss coming on a low kick from point-blank range.  In fact, Army has been perfect from 30 to 50 yards out. Their three misses have come either on chip-shots or on 50+ yarders.
They were elite. They were confident. They were proud. #Airmobile #FirstTeam pic.twitter.com/NsVCVyJ0Cc

— Army Football (@ArmyWP_Football) December 8, 2019
Navy Midshipmen
This season has been doubly frustrating, not just because Army has struggled but also because the Mids have been unexpectedly terrific.  They stand 9-2 on the year, and that has them ranked 23rd nationally. Navy holds wins over Holy Cross, East Carolina, Air Force, Tulsa, South Florida, Tulane, UConn, Southern Methodist, and Houston.  Their only losses have come to #17 Memphis and #15 Notre Dame. This in a year in which no one really expected anything from them before the season.  
It's been tough to watch, honestly, because Navy fans can be so damned insufferable about their successes. Like, "Oh, of course this is how it is…". 
As amazing as it sounds, Air Force has actually won with more grace.
Once again, Navy's offense has been The Malcolm Perry Show.  The Mids' quarterback has 238 carries for an astonishing 1,500 yards (6.3 yards/carry) and 19 rushing touchdowns.  That's 39.6% of Navy's rushing touchdowns and 37.8% of their total rushing yardage. Yes, really.

Navy altered their offense a bit this season to fit their quarterback's skillset, famously adding elements of the Run-and-Shoot.  This has mostly involved having Perry take a super-deep drop, where he then gets a quick read.  We'll typically see a quick out to the sideline or perhaps a crossing route, or the Mids might take a shot down the field.  They've also run a substantial number of designed quarterback draws out of this look. As Rob noted on the show this week, the Mids are generally giving Perry one quick read, and if it's not there, he's expected to just scramble and get whatever he can.  With all of this, Perry's gone 43/79 passing (54.4%) for 1,027 yards, 6 touchdowns, 3 interceptions, and a whopping 13 sacks. That's actually amazing.  For all of Malcolm Perry's running ability, he's still taken a sack on about 15% of his total drop-backs; that's a little less than one in every six times he tries to pass.
The good news for the Mids is that their quarterback has gotten better about distributing the ball via the triple-option.  They still only run 10-15 Fullback Dives per game, but FBs Jamale Carothers and Nelson Smith collectively have 188 carries for 1,194 yards and 20 touchdowns.  That's better production than Navy has gotten out of their fullbacks in years. Similarly, Navy has a handful of slotbacks averaging something like 25 carries for around 8 yards/carry.  Again, this is decent production, but especially outside, Malcolm Perry himself tends to be the most dangerous player on the field. When he pitches, it's generally to a slower player.
On defense, Navy is running an aggressive new Army-style, blitz-heavy scheme.  They've been very good overall, giving up just 232 yards/game passing and an astonishing 109.7 yards/game rushing (3.4 yards/carry) with just 11 rushing touchdowns.  Considering that this team has neither more size nor more experience than Army on defense, those numbers are really terrific. Moreover, the Mids have put up 25 sacks while allowing opposing quarterbacks to complete just 56% of their passes in an often pass-happy American Conference.  
The Mids tend to play man coverage on the outside, so that they can stack the box and then bring the house against the quarterback.  As noted, this has resulted in strong numbers against the run and a good number of sacks, but it's also left Navy vulnerable at times to quick outs.  Notre Dame is the only team they've played who could really stand up to their pass rush, but the Irish absolutely torched this defense in man coverage — like it wasn't even on the field.  
On the season, Navy is holding opponents to just 34.2% on third downs, but they've allowed 50% success on fourth downs.  They've also been a little careless with the football at times, giving up 19 fumbles with 12 lost against 13 fumbles forced with 8 recovered.  They've made up for the fumbles by forcing 11 interceptions against just 4 thrown. All of this makes Navy +3 on turnovers overall.
One final note: Navy is 9/12 on field goals and 55/56 on extra points.
Behind the Scenes Series Episode 1️⃣:

Navy football host @SydneyRSims sat down with head coach @NAVYCoachKen who shared how he gets ready to take on Army! #NavyFB | #BuiltDifferent | #BeatArmy pic.twitter.com/OnAhmjo7wH

— Navy Football (@NavyFB) December 10, 2019
Critical Match-Ups
We could break this down endlessly, but to keep it simple, we'll just give you three.
Army heads into America's Game looking for their fourth consecutive win over Navy. Head Coach Jeff Monken spoke with Army's Zack Daly ahead of this weekend's matchup #ArmyNavy pic.twitter.com/A8IxNbw3jT

— Army-Navy Game (@ArmyNavyGame) December 10, 2019
Army Offensive Line vs. Navy's New-Look Defense.  Army has struggled to run the ball against this team the last couple of years, and the Mids' defense has been much stouter against the run this year than they were previously.  Some of the typical defensive numbers don't much come into play in this game, though, because both of these teams are so good at getting off cut-blocks and because they're also so familiar with each other.  Still, if Army's going to have a chance this weekend, they're going to have to get good push up the middle, so that they can get the Fullback Dive going.  
Assuming QB Kelvin Hopkins plays, expect Army to run a heavy smashmouth concept that maximizes physical violence.  Navy probably has the speed advantage in this game, but they don't have the size advantage, and their linebackers in particular are not particularly big guys.  Assuming Army can move Navy's D-Line at the point of attack, they'll run right at those linebackers to maximize their personal pain.
Former Army Head Coach Bob Sutton used to say that in Army-Navy, "the more desperate team wins".  That's doubly true in this case because Army's not going to run anything fancy. If the Black Knights can turn this thing into a gutter-fight in a mudhole, that's exactly what they'll do.
Army Defense vs. QB Malcolm Perry.  Navy has other playmakers, but only one guy on the field is definitely going to beat you. That's Navy's quarterback.  We saw this in their game against Southern Methodist. SMU spent the first half keying on Perry, and yeah, they gave up some runs to the fullback, and they gave up a couple of long pitch plays, too.  However, they were still winning. They got a couple of sacks and forced some mistakes, getting Navy off the field a few times. In the second half, though, SMU tried to adjust to slow the pitch, and Perry ran all over them.
Don't do it.  Malcolm Perry is Navy's best player. Stop him and then string out the pitch in that order.
Army vs. Rain & Mud.  Air Force guys always joke that the Army likes to play in the mud.  This week, that might not be an exaggeration.  
It's supposed to rain pretty much all week, right up until kickoff and perhaps through the contest itself.  The field will be a sloppy disaster. That could make the elements a non-trivial factor. The team that plays tougher, more precise football in that environment will win.
Army needs to win.

Final Thoughts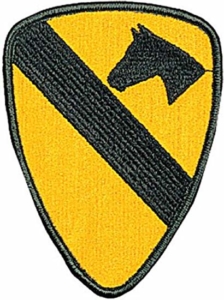 The line opened with Navy as 9-point favorites, but it's since slid to Army (+10) with the Over/Under at 40.5.  
History suggests that this be a one-score game.  Even in 2015, when Army was 2-10 and started plebe QB Chris Carter against 9-2 Navy with QB Keynan Reynolds, the Mids won by just four points.  Something similar happened last year. Army came in with 9 wins while Navy had just 3, and the Black Knights still won by just a touchdown in what turned out to be a close game.
They say records don't matter.  I don't know if that's true, but these teams are a lot closer than they might appear based just off their records.  Army needed a couple more plays that they couldn't get this year, mostly because they've struggled to find offensive and defensive chemistry.  However, this is a good team with everything to play for, and they've got one last shot at glory.
I think they take it.
As we've noted, the forecast calls for unseasonably warm, potentially wet weather.  That's on theme with Army's Vietnam-inspired uniforms. CBS has the broadcast starting at noon on CBS Sports if you want to watch the march-on or at 3:00 pm on CBS for the game itself.  I'll be in the stands, along with a bunch of friends and most of the rest of the As For Football crew.  
With that, there's just one thing left to say.
Go Army!  Beat Navy!!!
* Cover image via West Point Flickr.