After a total team triumph in Texas this past weekend, your Army Black Knights are back home at Michie Stadium for their third and final FCS game of the season.  They take on the Mercer Bears.
This weekend's contest could easily become a trap game.  It includes all of the classic definitional elements.  Army is heavily favored, they have a big CiC showdown looming on the horizon, and they're at home after getting an emotional win on the road.  Even with all of that, Army ought to win big, but they will need to fight hard to stay focused if they want to carry their momentum and all those good feelings into Air Force Week.
Keep the momentum moving at Michie! #GoArmy pic.twitter.com/4ul7jSxiAJ

— Army Football (@ArmyWP_Football) October 19, 2020
Army Black Knights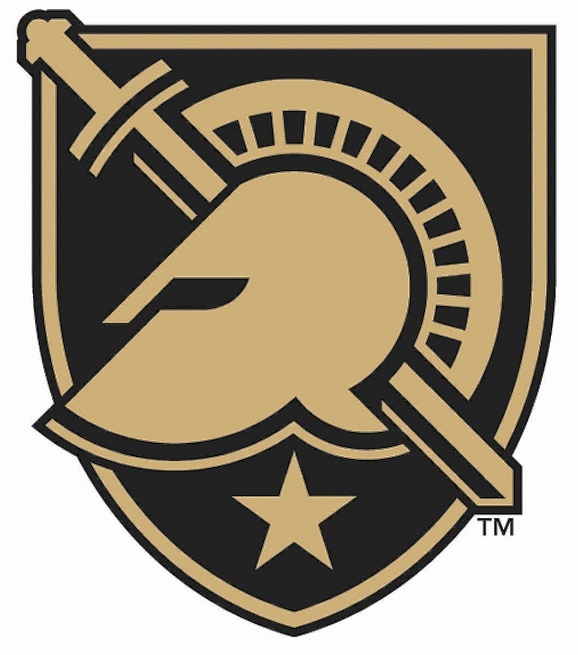 Who's gonna start at quarterback this week?  So far, we've seen five separate players under center with last year's star, Jabari Laws, still recovering from a knee injury.  Remember Laws?  He might actually be the best quarterback on the team, and yet, he hasn't taken a snap this season.
You'd think that the coaching staff would want to get some game reps in for whoever is going to start against Air Force, but they probably don't want to rush Jemel Jones back if he's got an ankle sprain, and they can't rush Christian Anderson if he's still suffering with the effects of a concussion.  Of course, we can only speculate about those injuries since the staff hasn't exactly been forthcoming with their players' status, but the specifics aren't necessarily important.  Bottom line is that we could see any of a number of guys take the ball this Saturday, and if this past week was any guide, we probably won't know who's actually coming out until the team hits the field for warm-ups.
Maybe not even then.

I don't know how much it matters.  Pretty much everybody has run the offense effectively.  Certain guys have specific strengths, but everybody has had their moments.  You'd like to see this offense build a little continuity heading into the Commander-in-Chief's games, but first we've got to keep some people healthy, and that hasn't proven as easy as it could be.
Even with all of that, though, Army still stands third overall in collegiate rushing behind Air Force, who's played exactly one game, and Virginia Tech, who is somehow putting up a very impressive 312 yards rushing/game on a whopping 6.9 yards/carry.  The Black Knights are averaging 5.5 yards/carry themselves, which puts them 12th in total rushing efficiency.  That is absolutely terrific for a triple-option team.  Plebe SB Tyrell Robinson still leads the team with 33 carries for 298 yards (9.0 yards/carry!), but FB Jakobi Buchanan is hard on his heels with 51 carries for 251 yards (4.9 yards/carry) plus 4 touchdowns.  Firstie captain Sandon McCoy leads the team in touchdowns with 5.
On defense, Jonny Nation, i.e. LB Jon Rhattigan, leads the team with at least one of pretty much every statistic imaginable.  20 tackles, 27 assists, 1.5 sacks, 2 passes defensed, 1 interception, 1 fumble recovery, and yes, 1 touchdown coming off that pick.  Arik Smith stands second with 37 total tackles and 2 sacks, followed by pretty much everybody in the secondary, all of whom have at least 20 tackles plus a few highlight plays, be they sacks, interceptions, or tackles-for-loss.  All told, the Black Knights have the 8th ranked defense in the nation, allowed just 284 yards/game on a meager 4.9 yards/play.  
Crazy stat of the week: Army's bend-but-don't-break defense is 17th overall in total defensive efficiency based on their yards/play allowed.  
That has got to be a first.
The Black Knights stand 23rd in third down defense (32.9%), 25th in fourth down defense (50%), and 9th overall in red zone defense, having given up just 5 red zone touchdowns in 6 games!  Army is actually tops in red zone defense amongst teams who've played all 6 games.  The Pitt Panthers have allowed fewer total touchdowns, but Army has blocked a lot more field goals and therefore given up fewer red zone points overall.
Final note: Army is 4/4 on field goals this season with 3 kicks of 40+ yards.  I have no idea when that happened last, but it can't possibly have been in the past decade.
Prepare and stay ready, your time will come.#GoArmy#MotivationMonday pic.twitter.com/lqGnl2qxlJ

— Army FB Recruiting (@ArmyFB_Recruit) October 19, 2020
Mercer Bears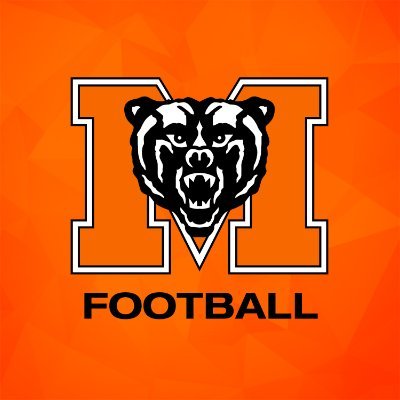 The Mercer Bears went 4-8 last year, 3-5 in the FCS Southern Conference.  They've played exactly one game in 2020, a 34-28 road loss to the Jacksonville State Gamecocks.  The Bears got out to a 14-3 lead in that one thanks to an opening kickoff return for a touchdown, but they fumbled *6* times, losing 2.  With that, the Gamecocks put up 24 unanswered points in the second quarter, and the Bears never recovered.
Mercer has a big-play offense, but they weren't particularly consistent in their first game, and that makes it tough.  QB Harrison Frost went 12/25 passing for 134 yards (48.0%) with 2 touchdowns against 1 interception.  That's not too bad, especially considering that Frost's top 4 leading receivers all averaged 15+ yards/catch, while RB Tyray Devezin put up 94 yards and a touchdown on just 23 carries (4.1 yards/carry).  The Bears' offense also converted 8/16 third downs, which is excellent.  However, Mercer went just 0/2 on fourth down, and that — plus the interception and 2 lost fumbles — absolutely killed them.

The Bears' defense held Jacksonville State to 158 yards rushing on 50 carries (3.2 yards/carry), but they gave up 3 rushing touchdowns.  They also let Jacksonville State's QB Zerrick Cooper complete 12/18 passes for 139 yards.  I don't know that any of that is necessarily relevant to their game against the Black Knights, but this defense certainly isn't bad.  We'll see how they do against the triple-option, but the fact that these guys kept it close despite giving up 3 turnovers and 2 turnovers-on-downs is actually pretty impressive.
Battle tested and ready for War ? #RaiseTheBar | #RoarTogether pic.twitter.com/Mau5DBLCm2

— Mercer Football (@MercerFootball) October 19, 2020
Critical Match-Ups
I've got two.
Army Secondary vs. the Deep Ball.  Based on what we've seen over the past few weeks, Army's got a good shot at keeping the Bears from getting their running game going.  However, this offense likes to take deep shots, and if there's one place where the Black Knights have been vulnerable, it's deep down the field — especially in FCS games.  It hurts, too, that speedy CB Julian McDuffy will be out for the first half.
Assuming that Army's secondary can keep everything in front of them, I think the Black Knights' defense has a good chance of getting some hits on Frost, potentially forcing some errors.  If Mercer struggles to hang onto the football again, this one could get out of hand.  More likely, I think we see a bunch of Army reserves get time throughout this game.  That in turn ought to keep the score closer than you might expect.
???? moving forward.
???? Raising The Bar.#RaiseTheBar | #RoarTogether pic.twitter.com/fGVAb5f8Yu

— Mercer Football (@MercerFootball) October 16, 2020
Army Fanbase vs. Expectations.  As I said on the podcast this week, I'm gonna walk away happy so long as Army wins.  They win by one point, I'm gonna grab a beer and smile.  Getting frustrated after a hard-fought victory over the Citadel was dumb.  Let's don't do that again.
Tyhier Tyler's TD run to give @ArmyWP_Football breathing room in the third quarter is this week's AWPAA Play of the Week!

Tyler got great blocking up front and outran the UTSA defense for his first career TD. #GoArmy pic.twitter.com/pb7h3UxTcR

— ArmyWestPoint Sports (@GoArmyWestPoint) October 19, 2020
Final Thoughts
Folks in the Firstie Club wondered about the logic of scheduling 3 FCS games, but I continue to think it's better to play than to sit.  Army now has 6 games under its belt, and they're likely to get their 6th victory this weekend.  That's worth a lot, even with bowl eligibility suspended this season.  
Would it be better to be 4-1 with two fewer FCS games played?
I don't see how.  
Maybe we could have slid UMass into this weekend's slot in lieu of Mercer, but the Athletic Department had no way of knowing that the Minutemen would decide to return midseason, and anyway, I don't know that I would lay money on UMass to beat Mercer on a neutral site.  Besides, who cares?  Army has got games on the schedule, and they're winning, and that alone is reason to celebrate.  The fact that we have football at all is still something of a miracle.  A few years ago, we'd have sweated out trying to win three FCS games regardless.  Now they're gravy.  Let's just sit back and enjoy the ride.  The Black Knights ought to be a finely tuned machine when Air Force comes to town.  That is not some accident of fate.
Weather for this game should be partly sunny with temperatures in the mid- to upper-60s.  Perfect day for football.  I quite wish I was gonna be out at Michie for this one.  It'd be a nice weekend to tailgate — a classic stumble up the ramp on a low-key Saturday with my friends Amber and Matt and Bill and Cheryl.  
Those are the best days.
A day I will remember FOREVER! Great TEAM win! Ready to do it AGAIN Saturday ?? #BeatMercer pic.twitter.com/hOM9dUd3fp

— T2 (@TyhierT2) October 19, 2020
CBS Sports has the call this weekend, starting at noon.  That's a change from the last few weeks, so make sure you're on time and in uniform.  
Make your kids call minutes if you have to, but be there!
Go Army!  Beat Mercer!!!