The Black Knights are back home at Michie Stadium this week.  They face the Georgia Southern Eagles, former home of Head Coach Jeff Monken and current home to a truly creative version of the triple-option offense.  Coming off their worst loss since last year's Army-Navy Game, Monken's squad needs to find a way to bounce back and play better, or they risk letting their season slip away just when it was starting to get good.
Ready to return to Michie. #GoArmy pic.twitter.com/ZI2WcPCnIc

— Army Football (@ArmyWP_Football) November 16, 2020
Army Black Knights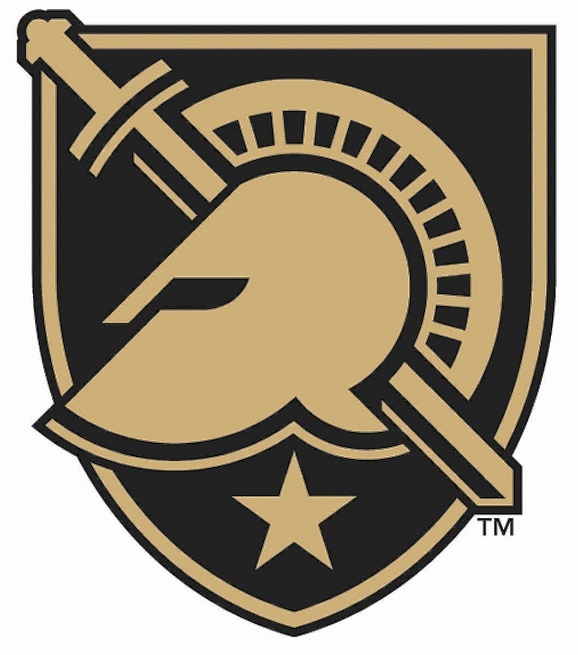 Army played a great second quarter last week, but it wasn't quite enough to make up for sleepwalking through the first, and they then let Tulane march all over them in the second half.  They've been pretty good against the run on defense for the most part all year, and they weren't terrible last Saturday, but they've been vulnerable to pocket passing when their opponent gets protection throughout the season, especially when playing from behind.  Last week was a perfect storm in the sense that Army's bend-but-don't-break defense would've been fine were the team not down two scores and slowly running out of clock.  Once they got down nine in the third quarter, though, the defense badly needed to make something happen, and they could neither get the stops nor force enough pressure to actually get it done.
On offense, Army still doesn't have an answer for those times when the middle of the field gets clogged.  They brought in QB Tyhier Tyler as a change of pace under center, and for a while they were able to run him off tackle effectively.  However, once Tulane made an adjustment, the Black Knights ran out of answers.

The loss to Tulane isn't a disaster in the scope of the entire season.  The team is still 6-2, they're still headed to a bowl game, and they still have Army-Navy in front of them.  Most of their goals remain within reach — including all of those that folks will remember ten years from now.  
The question is, what do they do now?
Saturday's game has become an important contest.
Army had every chance down in New Orleans, but each mistake seemed to intensify the effects of the one prior.  Eventually, things got out of hand.  However, this team has loads and loads of talent; they can win every game on their schedule.  If they can just get off to a hot start, they have every chance.  
We've been wondering who this team is all season.  Losing to Tulane does not have to be a catastrophe, but these guys now need to show us — and themselves — who they want to be.  That needs to start right here, right now.
OL and Captain Mike Johnson, who will graduate in December from @WestPoint_USMA, found out tonight after practice which branch he will serve in as an officer in the @USArmy.#GoArmy pic.twitter.com/1iFdEuv20L

— Army Football (@ArmyWP_Football) November 19, 2020
Georgia Southern Eagles
Folks, this Georgia Southern team is really good.  They currently stand 6-2, 4-2 in the Sun Belt, with wins over FCS Campbell, Louisiana-Monroe, UMass, South Alabama, Troy, and Texas State.  Their game against Florida Atlantic was postponed, but their only actual losses have come to ranked teams — then #19 Louisiana and current #15 Coastal Carolina.  
Both of those games were close.
Like Army, Georgia Southern runs a version of the triple-option, though theirs is based on speed and misdirection rather than sheer blunt force trauma.  Eagles' QB Shai Werts is extremely talented.  On the season, he is 63/107 passing (58.9%) for 789 yards for 5 touchdowns against 6 interceptions and 9 sacks.  Alas, some of those interceptions have come in minus territory and in critical spots.  Werts has also been very good running the ball, having put up 594 yards (5.4 yards/carry) and 6 touchdowns on 111 carries.  Senior RB J.D. King leads all rushers with 116 carries for 625 yards (5.4 yards/carry) and 5 touchdowns, but the Eagles have a bunch of guys who can run, all of whom average at least 6 yards/carry and have a handful of touchdowns.  Maybe the most interesting is RB Wesley Kennedy III, who's in something like the Tyrell Robinson role.  Kennedy not only has a ton of long runs, he also has 7 catches for a whopping 156 yards coming out of the backfield.

Southern is just as good on defense.  They give up just 21.5 points/game and 325.5 yards/game — 232.9 passing and 92.6 rushing.  However, some of that must surely be skewed by the kinds of offenses they've faced since Southern's defense has given up 3.5 yards/carry overall.  Still, this team has terrific linebackers, a ball-hawking secondary, and a few guys who can really get after the quarterback.  DE Raymond Johnson III has 4 sacks, for example, on a defense that has 14 total.  This has set up the Eagles secondary to knock down 34 passes and intercept 10.  
As noted above, the only reason this team has lost games has been because of a handful of badly timed turnovers.  Like Army, Southern occasionally finds itself needing to pass when behind the chains, and like Army, they've not always been great with ball security through the air.  However, they've also only dropped games to elite teams.  Remember, the Sun Belt has absolutely owned the Big 12 this year, but Georgia Southern has hung right there with the best of them.
???????? ???: ????? ?????#HailSouthern pic.twitter.com/KCz1riP47M

— Georgia Southern Football (@GSAthletics_FB) November 19, 2020
Critical Match-Ups
This game sets up a lot like the Tulane game, save that QB Shai Werts isn't going to pick Army apart from the pocket.  However, this is not just some minor difference.  Werts may well make a few through the air, but the winner this week is going to be the team that can run the ball and stop the run.  
That plays to both of these teams' strengths.  
However, Georgia Southern has won three straight and is playing its best ball of the season.  By contrast, Army just played its worst game and got blown out.  Thus, the biggest issue here isn't anything to do with matchups.  This week, it's all about the Black Knights getting back to excellence of execution.  If they come ready for battle, they ought to get this done.
???? ?? ??? ????

(1)"Strike First" – Avoid playing from behind on the road
(2)"Break Momentum" – Force negative run plays
(3)"Similar System" – Take advantage of familiarity with triple option#HailSouthern pic.twitter.com/wqmP3JUIke

— Georgia Southern Football (@GSAthletics_FB) November 18, 2020
Final Thoughts
The line opened at Army (-5), but it quickly slid to Army (-4), though the vig is leaning towards a bounce back in the Black Knights' direction.  Either way, it's a tough bet.  The good news is that Georgia Southern doesn't play against a lot of triple-option teams, so despite the fact that they run a similar offense, it's not like their defense has gotten a lot of reps against what Army is trying to do.  
That matters more than you might think.
The bad news, though, is that Southern is big and fast and talented, and they've been reasonably good against the run all season.  Army isn't always great against teams like that, especially when those teams can clog the middle with their D-Line and have their linebackers pursue outside.  Moreover, Army isn't going to beat this team with speed, which means that they need to win with superior execution.  Southern gets a say about that, though.
Weather this weekend should be in the mid- to upper-50s under cloudy skies.  That surely favors Army against a team from South Georgia.  Kickoff is at noon.  Thankfully, we're back on CBS Sports this week.  It'll be nice to have announcers who actually care about Army Football.
Army can win this one, folks.  They just need to play good football.
Familiar opponent for @CoachJeffMonken on Saturday.#GoArmy pic.twitter.com/VSemGHC1rp

— Army Football (@ArmyWP_Football) November 17, 2020
Go Army!  Beat Georgia Southern!!!
Cover Image: A-Man via Flickr