We got ourselves a bowl game!
For those of you not tracking, this wasn't the plan.  Army was slated to play in the Independence Bowl against a PAC-12 team.  Unfortunately, most of the PAC-12 opted to end their season early and head home.  The Independence Bowl then tried to get a Big-10 or even a Mountain West team to play the Black Knights, but every possible team opted out, ducking the Black Knights and leaving the Brave Old Army Team with no opponent.
After a day of nation-wide sports-media outrage, we learned that Tennessee had volunteered following COVID issues.  This opened a spot in the Liberty Bowl.  Head Coach Jeff Monken and the Black Knights immediately offered to fill that slot, and here we are.
Army is playing West Virginia in the Liberty Bowl.  The game is on Thursday, December 31 at 4PM.  Lets go!
Next stop Memphis for the @AZOLibertyBowl !!!! #BEATwvu pic.twitter.com/zESs1CmaD9

— Army Equipment (@ArmyEquip) December 29, 2020
Army Black Knights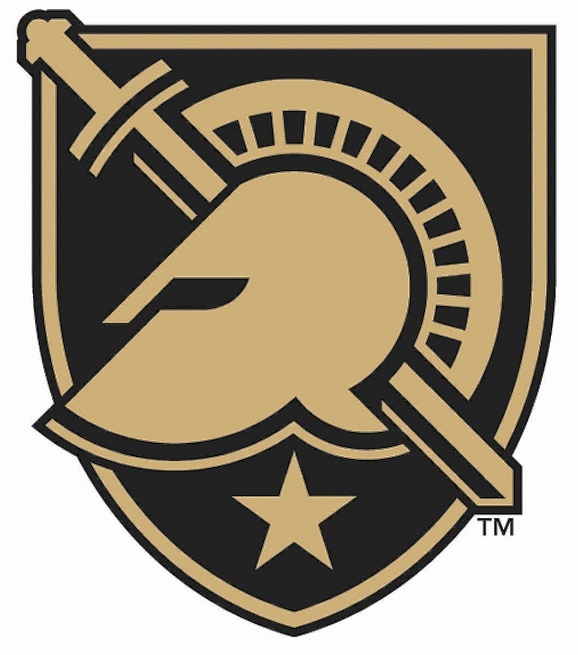 After a series of emotional wins — the come-from-behind victory over Georgia Southern, beating Navy then Air Force, and winning the Commander-in-Chief's trophy — the Army Team was sent home for Christmas Leave. For many, this was their first time seeing their families in 6+ months.  For the whole team, it was the first-time leaving post to go somewhere besides a football game since June.  Assuming the guys were smart and didn't expose themselves to anything, this was a great move by the coaching staff.  We all know how stale West Point can get and being able to leave and see family, if even for a few days, does wonders to help recharge and refocus.
Despite winning the two biggest games of the season, Army's offense didn't put up great numbers in either of the CiC games.  Against Navy, they had just 162 yards of total offense.  They were better against Air Force but still came up with just 290 yards.  That's still not quite where we want to be.  Army's defense saved them, holding both academies to a combined 7 points, but even now, there remains some room for late-season improvement.
Though we suspect yearling QB Tyhier Tyler to start this week, we honestly have no idea.  Tyler started against Georgia Southern, Navy, and Air Force but was knocked out of the game against the zoomies on a no-call hit to the head.  But he's been practicing, so it looks like he is good to go, though that hardly makes him a lock to get the start.  This is because early-season starting QB Christian Anderson took over when Tyler went down and ran the offense like he'd never missed a beat.
For better or worse, Anderson runs the offense differently than Tyler does.  Where Tyler is a little faster and a good bit more elusive in traffic, Anderson is better in space and at managing the option elements of the offense.  He ran some naked bootlegs that earned critical first downs, and he seems to read some aspects of his option keys a little more effectively.  West Virginia has not seen any option this year, so it might make sense to have Anderson start.  However, Tyler is more of a home run threat, and despite his lack of height, he has a real ability to push the pile.  With that, he's become a legitimate playmaker.  We've seen it every time they put him out there.
Here is what we do know — Army is going to run the ball.  That plus our defense will win us this game.
Expect Army to run right at a Mountaineer defense that's both unused to the Black Knights' particular brand of football and unused to ultra-run-heavy teams in general.  The best power running team the Mountaineers saw this season was Iowa State, whose read-option looks put the hurtin' on their defense.
Defensively, the Black Knights will need a healthy secondary.  The Air Force game saw the unit stretched-thin, and though Army still managed to hold the zoomies to just 7 points, West Virginia will mount a much more effective passing attack.  To win, Army's Bad Boys will need to stop the run and get pressure in the passing game.
With one game to go in 2020, this senior class already has the record for most wins for a class in Army history with 35.

Oh and three CIC 🏆 titles. #GoArmy pic.twitter.com/kRLM4ITpjV

— Army Football (@ArmyWP_Football) December 29, 2020
West Virginia Mountaineers
West Virginia is coming off a 5-4 regular season under second year Head Coach Neal Brown.  The Mountaineers finished 6th in the Big-12 with their best win coming against Kansas State.  However, they haven't played an actual football game since December 5th.
Offensively, the Mountaineers run a pro-style play-action passing game supported by a strong rushing attack.  They've put up 277 yards/game passing this season and 145 yards rushing, good for 422 yards/game of total offense on an average 5.5 yards/play.  Moreover, Mountaineer QB Jarret Doege is very accurate.  He's 224/349 passing (64.2%) this season for 13 touchdowns against just 3 interceptions, though he's taken 18 sacks.  Doege himself is not much of a running threat, but he makes good decisions and is surrounded by a strong supporting cast.  RB Leddie Brown leads the team on the ground with 945 yards rushing and 9 rushing touchdowns plus 31 catches for 202 yards and 2 receiving touchdowns.  Overall, this offense is both balanced and potent, though they struggled in a few key games against quality opponents.
The Mountaineers have the nation's 24th ranked rushing defense, allowing just 126 yards/game on the ground and 3.6 yards/carry.  Worse, they're a bunch of ball-hawks with 10 interceptions and 7 forced fumbles.  However, WVU's best tackler, LB Tony Fields, has opted out of the Liberty Bowl in favor of preparing for the NFL Draft.  S Tykee Smith and CB Alonzo Addae are the Mountaineers' next leading tacklers; both guys are good tacklers and good when coming up in run support.   Still, Fields's loss leaves a gaping hole in the Mountaineers' starting defense.
Army needs to run right through that hole.
Work hard and have fun doing it!#HailWV pic.twitter.com/cxYVEZjE6x

— WVU Football (@WVUfootball) December 29, 2020
Key Matchups
Army O-Line and Fullbacks vs. WVU D-Line. The Mountaineers have been very good against the run this year, but that owes mostly to the play of their linebackers and safeties.  With Fields out, Army ought to be able to exploit the match-up.  The Mountaineers have big, talented defensive tackles, but they don't actually generate a lot of tackles themselves.
If Army can get good push and create just a little room for the Fullback Dive, well, we all know how that ends.
Army Defense vs QB Jarret Doege.  WVU likes to throw the ball — a lot.  That's bad because the Black Knights have struggled at times against accurate pocket passers, especially when the D-Line and linebackers are having trouble getting to the quarterback.
Doege hasn't thrown a lot of interceptions this season, but he's taken quite a few sacks.  Army is going to have to get some of that, or West Virginia's quarterback will pick the Black Knight secondary apart with the kind of accurate short-passing that has been the bane of this defense all season long.
Bowl Week Work. #GoArmy pic.twitter.com/tKj9jIkuLe

— Army Football (@ArmyWP_Football) December 28, 2020
Final Thoughts
The Mountaineers come into this game as decided favorites to win in Memphis, with the spread averaging around seven points.  It's interesting, though, that the line opened higher and has actually slid towards the Black Knights.  I don't think anyone on the Army side would want to be favored, but the team is definitely getting a lot of respect nationally.  I haven't seen anyone actually pick Army to win, but the game itself is on most folks' "must watch" list.
Weather for Friday's game should be just about perfect.  Highs in the mid-50s and partly cloudy without much chance of rain.
This should be an entertaining contest.  Whether that means its a low-scoring defensive struggle or a shoot-out… who knows?
The Liberty Bowl is on ESPN at 4:00 pm Eastern this Thursday afternoon.
Hey @WVUfootball & @ArmyWP_Football fans. Enter to win a @CityOfMemphis themed Tailgate Care Package filled with items from some of our favorite local brands. Package to arrive in time for the 62nd @AutoZone Liberty Bowl on December 31st. Enter here: https://t.co/AhXNUEUe9t pic.twitter.com/Jr2tgsi1MI

— AutoZone Liberty Bowl (@AZOLibertyBowl) December 22, 2020
Go Army! Beat West Virginia!!!