What a week for Army Sports!  Volleyball won the Patriot League title, Baseball has now won nine in a row, and despite a tough start, Women's Lax is in the driver's seat in the Patriot League-North.  Alas, #10 Army Men's Lax dropped a heartbreaker at now #7 Lehigh this past weekend, 13-12, meaning that the Black Knights will need to either beat Loyola on the road this Saturday or run the table the rest of the way to be assured of a spot in the NCAA Championship Tournament. 
It's a shame, too, because Men's Lax lost by a point to a Top 10 team and is still ranked in the Top 10 themselves.  That shouldn't be a disaster.  And yet, it feels like the Patriot League in general is always fighting for respect at the national level.  A loss like this just gives air to the haters, and really, you never want to give those assholes an inch.
Where we sit in this week's polls as we get set for another challenge on the road Saturday on @CBSSportsNet.#GoArmy | #FamilyToughnessTradition pic.twitter.com/ghjjUVTyut

— Army M.Lacrosse (@ArmyWP_MLax) April 5, 2021
Matching Up with the #13 Loyola Greyhounds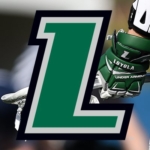 The Patriot League's perennial powerhouse is having something like a down year.  Most teams would be happy to be ranked 13th with a 5-3 record, but for Loyola, that's just another day at the office.  These guys always score points, always make the NCAA tournament, and seemingly always beat at least one of college lax's bluebloods in the first round.  They have a good team with just a handful of losses — at Virginia, at Lehigh, and at Towson.  Army's got two out of three of those in common, so yeah, this should be a good game.
The good news is that the Greyhounds have played a bunch of defensive struggles, just like the Black Knights, and they're winning just 54% of their faceoffs, compared to 42% for Army. Really, these teams are similar all the way around.  Loyola has 13.25 goals/game against Army's 12.8, and both teams are creating just over 8 turnovers/game.  Army's got a substantial advantage on total penalties, penalty minutes, and man-up scoring, though, and that helps a lot.
Loyola's biggest advantage is probably in the clearing game.  The Greyhounds clear successfully 88.1% of the time while Army is at just 78.6% successful clears.  Unfortunately, that 10% difference in clearing rate, coupled to a 10% difference in faceoff wins, has created a real problem for the Black Knights at times this season.  If a game has 30 total possessions, then the Black Knights are losing at least 6 possessions/game either at the "X" or because they can't get the ball out of their own end after a successful takeaway.  
That has to stop, time now.
The guys battled to today and will look to bounce back next week. #GoArmy https://t.co/AmmOHRsVW7

— Army M.Lacrosse (@ArmyWP_MLax) April 3, 2021
Where to Watch
This Saturday's game is on the CBS Sports Network, starting at 1:00 pm.  It ought to be a good one.
We're continuing our work. #GoArmy | #FamilyToughnessTradition pic.twitter.com/kSLmAeeTMa

— Army M.Lacrosse (@ArmyWP_MLax) April 6, 2021
Go Army!  Beat Loyola!!!
* Cover image via @ArmyWP_MLax.