The Black Knights of the Hudson beat Colgate, 13-11, last Friday to clinch the Patriot League-North division title.  The Red Raiders put up a Hell of a fight, but Army led from the start and scored five goals in the final quarter to stave off any potential threat.  Most importantly, Attacker Brendan Nichtern swung back into form, notching *8* points on 3 goals and 5 assists.  Midfielder Gunner Phillip and Attacker Nickolas Edinger each scored twice.  Goalie Wyatt Schupler wracked up 13 saves, but his team forced a whopping 19 turnovers while Army's ride — usually not the strongest part of their game — held Colgate to just 12/21 clears out of their own end.  The Black Knights also won 15/28 faceoffs 
Having won the North Division, the Black Knights received a bye through to the semifinal round of the Patriot League Championship Tournament.  They now face a rematch against a potentially tough Loyola team that appears to have righted itself despite suffering through a decidedly uneven season.
Heavyweight Rematch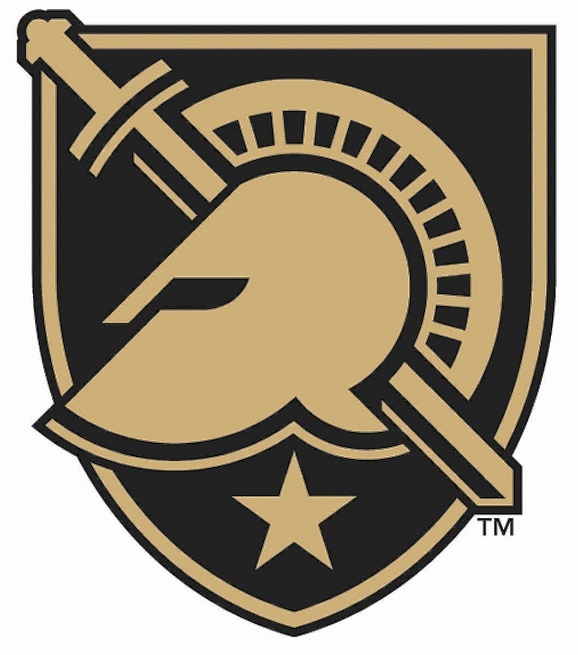 Though they've struggled this year, Loyola is the perennial Patriot League bully.  They'd owned the Patriot League Championship every year since entering the League up until 2019, when Army finally knocked them off and reclaimed the title.  Even now, the Greyhounds stand a respectable 8-5 overall, having spent most of the season nationally ranked.  However, they are just 4-3 in the conference.  Overall, the Greyhounds dropped games to Virginia, Towson, Lehigh, Army, and Navy, with whom they split a two-game regular season set.  But whatever happened in that second game against the Mids, the Greyhounds got it corrected.  Loyola beat the Hell out of Navy in the Patriot League Quarterfinals, winning 16-9.  
Indeed, the game might not have even been as close as that score suggests.
Last time out, Army's offense set Nichtern at the top of the crease, where he spent most of the game more-or-less just hanging out.  The Black Knights midfielders then beat Loyola relentlessly, setting up a seemingly unending series of wraparound shots from every Army attacker not named Brendan Nichtern.  This was a brilliant strategy in the sense that Loyola could never afford to shift their defensive posture and risk freeing up Army's best player, but in a game that saw the Greyhounds decidedly shorthanded from injuries, they also didn't have enough overall depth to hold down Bobby Abshire and the rest of the Army attack.  The Black Knights got up big early while Army's defense smothered any hope that Loyola might catch up down the stretch.
It's difficult to say exactly how this next contest will play out, save that it's certainly not going to be another one-sided blowout.  All other factors aside, Loyola seems to have gotten their attack straightened out, seeing as how they just dropped 16 points on a very good Navy defense.  Army's defense will surely do its part to keep the scoring limited this time, but the Black Knights are gonna need Nichtern and their full offensive firepower to match the Greyhounds' resurgent attack.
The last game's result notwithstanding, this next match-up promises to be a legit barn burner.
"He is intelligent, skilled and has great vision making him a handful for opposing defenses."

Nichtern named @PatriotLeague Offensive Player of the Year.

He led the conference in points with 51 and assists with 28. #GoArmy | #FamilyToughnessTradition pic.twitter.com/UUzEDmsCSD

— Army M.Lacrosse (@ArmyWP_MLax) May 4, 2021
Army Women vs. Lehigh
Army Women's Lacrosse also won the Patriot League-North, earning a bye through to the semifinals.  They'll face Lehigh, a team that beat them badly during the regular season.  But this has been a tale of two seasons for Army's Women.  The team struggled to find itself through the early games, dropping their first three.  We only saw the team's true potential starting against Navy, where they still lost but kept it close for the first time in program history.  Since then, the Women have won five straight, playing increasingly better lacrosse as the season has progressed.  Lehigh now faces a very different Army Team in this semifinal match-up, for all that the Black Knights will send out most of the same players.
AFF is looking for a very different result this time and for Army Women's Lacrosse to make their first ever appearance in the Patriot League Tournament finals.
Congrats to these 3⃣ on being named First Team All @PatriotLeague performers ?

? https://t.co/kJwpHfVKnO#GoArmy pic.twitter.com/vThZpfzMk1

— Army W.Lacrosse (@ArmyWP_WLax) May 3, 2021
The Patriot League Tournament
Colgate played Army tough in the regular season finale, but they played Boston University even tougher in the North Division quarterfinal.  In fact, the Red Raiders pulled the upset, beating the Terriers 11-8 to advance to the semifinals.  Colgate led 4-3 at the half but put up 4 goals in the final quarter to ice the victory.  That is an outstanding result for a team that finished just 3-6 overall, though it's maybe worth noting that they kept every game they played close.
Who knows?  Maybe the Red Raiders can beat Lehigh as well.  That would be an amazing result, though at a minimum, we're expecting an interesting contest.
The Patriot League Women's semifinals start at 3 pm on Thursday with Colgate at Loyola.  The Greyhounds will surely win that one.  Army's Women faceoff Thursday at 7 pm.  Both games are on ESPN+.  The Men's games start Friday.  Colgate at Leigh begins at 4 pm; Army vs. Loyola goes at 7 pm.  CBS Sports Network has coverage of the Men's semifinals.  
The Women's Finals are scheduled for 12:30 pm on Saturday while the Men's Finals go at high noon on Mother's Day.  Both finals will be on CBS Sports Network.
Friends, we ought to have a lot of lacrosse to watch this weekend.
Friday night's semifinal matchup in PA is set!#GoArmy | #FamilyToughnessTradition pic.twitter.com/nEFwYQqMzO

— Army M.Lacrosse (@ArmyWP_MLax) May 4, 2021
Go Army!  Beat Loyola!!!  Beat Lehigh!!!
* Cover image via Donna Tamasitis (Twitter).