That was a tough loss this week, and being honest, I didn't envy the team coming back to watch the tape afterwards. Because no one wants to autopsy a loss like that, especially when the game itself was so frustratingly winnable.
Here are some thoughts as we head into Wisconsin Week.
Happy Bye Week! The team interviews new Army PXP announcer @HorowitzJason to see what he loves about Army! #army #armyfootball #collegefootball #football #cfp https://t.co/ZgywfHqGYp

— As For Football (@asforfootball) October 8, 2021
1. Army Really Should Have Beaten Ball State
The Black Knights outgained the Cardinals 279 yards to 269, averaged 3.5 yards/carry on the ground, and put up 18 first downs to Ball State's 12. Moreover, where Army went just 4/16 on 3rd down, they held Ball State to just 3/12. They also sacked Cardinals QB Drew Plitt twice and put up 4 tackles-for-loss. Finally, Army possessed the Ball for 38:10 overall.
Bottom line, the Black Knights lost this game on big plays, most of which happened in the contest's opening moments. That was an incredibly frustrating way to lose, especially since it changed the complexion of the contest over the course of the next three hours.
Would Army have had more success on offense without spotting the Cardinals those initial touchdowns? Perhaps. The staff might have called the game differently had they not been trying to make up ground down the stretch. Certainly, some of the late desperation passing wasn't pretty.
This week's Call of the game by @richdemarco features the first of two TDs by Tyler last Saturday at Ball State.#GoArmy | #LastoftheHard pic.twitter.com/MV7n59gqNo

— Army Football (@ArmyWP_Football) October 6, 2021
2. Passing Matters
Army is 16/33 passing this season (48.5%) for 348 yards, 4 touchdowns, 2 interceptions, and 1 sack. That's not bad. However, the Black Knights went 3/4 passing against Georgia State, 5/6 passing against Western Kentucky, and 3/3 passing against UConn.
Since then?
5/20 for 66 yards with 2 interceptions.
This matters because it affects the way teams defend the option. Army averaged 22.3 first downs per contest when it was completing passes. In the last two games, though, they're averaging just 17 first downs. That's five fewer first down conversions per game! Similarly, the Black Knights converted 50% or more of their 3rd downs when they were passing effectively. In the last two games, their conversion percentage has dropped to just 35.3%.
It sounds crazy, but the takeaway is obvious. Army needs to fix its passing game in order to improve its running game.
.@RayGuyAward watch lister Zach Harding has been a field position weapon for the Black Knights thru the first 5 weeks. #GoArmy | #LastoftheHard pic.twitter.com/ZT02wcH8JL

— Army Football (@ArmyWP_Football) October 7, 2021
3. Army's Defense Is Still VERY Good
Army has the 3rd ranked rushing defense in the nation. They have the 5th ranked defense at stopping 4th down conversions, having allowed exactly 2 conversions in *10* tries. They even have the nation's sack leader in OLB Andre Carter.
This defense is not struggling, friends. This defense is kicking ass.
After 5 games played, @ArmyWP_Football OLB Andre Carter is the nation's sack leader with 7.5 total sacks.

Only five sacks away from the Academy's all-time single season record (12.5), Carter is also on pace to eclipse NFL likes of Joey Bosa, Ndamukong Suh and Yannick Ngakoue.

— Army Black Knights – Football Media Relations (@ArmyFootballPR) October 7, 2021
4. New Sponsor Alert: Uniform Flag
As For Football is proud to announce a new title sponsor, Uniform Flag.
Uniform Flag offers hand-dyed American flags made from donated U.S. military uniforms. These are 11" x 14" flags that allow you to carry true American spirit into your home or business. Every uniform flag is dyed, sewn, framed, and shipped by their small-and-mighty team of veterans in Columbus, Ohio.
Friends, Uniform Flag is donating *100%* of their profits to help support veterans in need through the Army Ranger Lead the Way Fund.
Why do you need a uniform flag?
Because it reminds the people who work for you just exactly who the Hell you are. Get yours today, and help both AFF and veterans in need.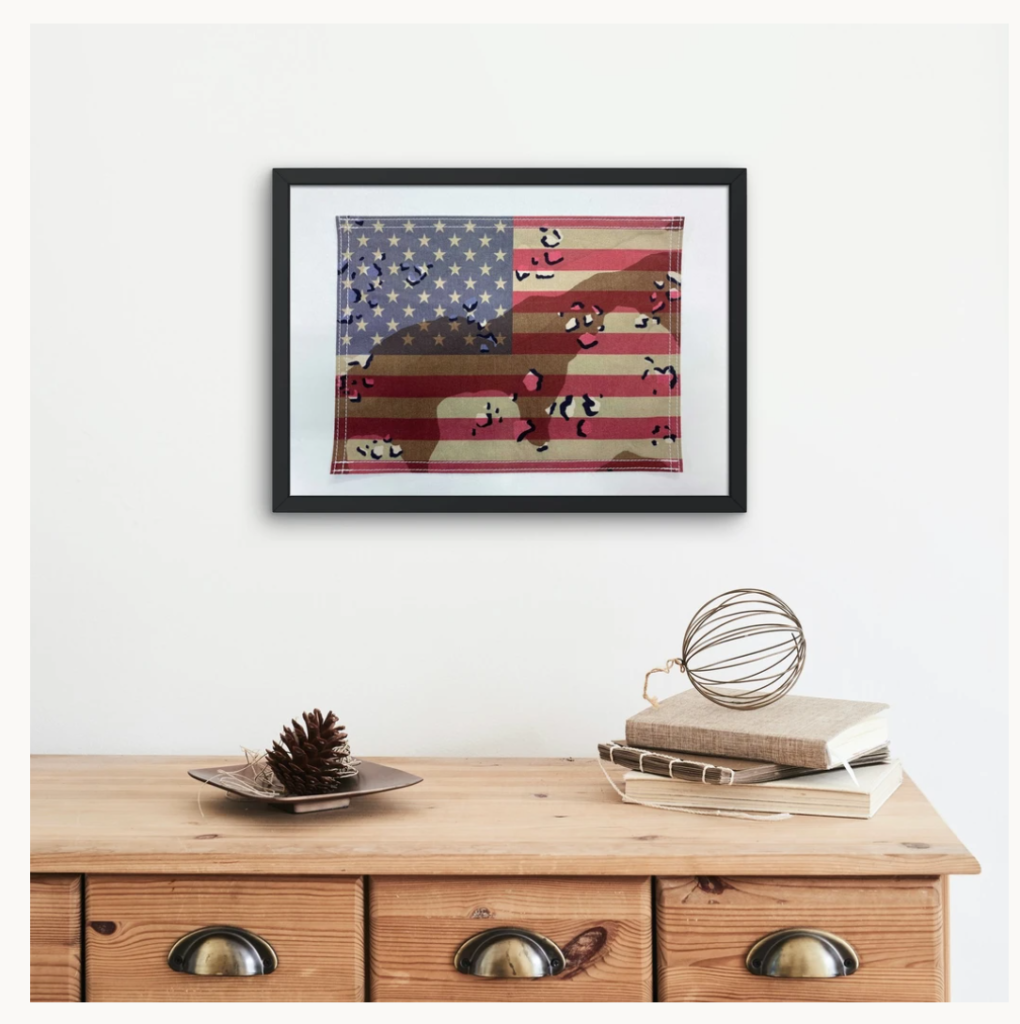 5. Have You Watched This Week's College Football Roundtable?
Roundtable is our other show. Its stated goal is to get you ready for College Football Saturday in 15 minutes or less. We cover the service academy games plus the top-ranked team and make picks against the spread with beer on the line at Army-Navy.
Do us a favor and check out the show. And tell your friends!
Go Army! Beat Wisconsin!!!