As For Football is pleased to announce the creation of its first ever college football picks championship, the College Football Roundtable Cruiserweight Championship.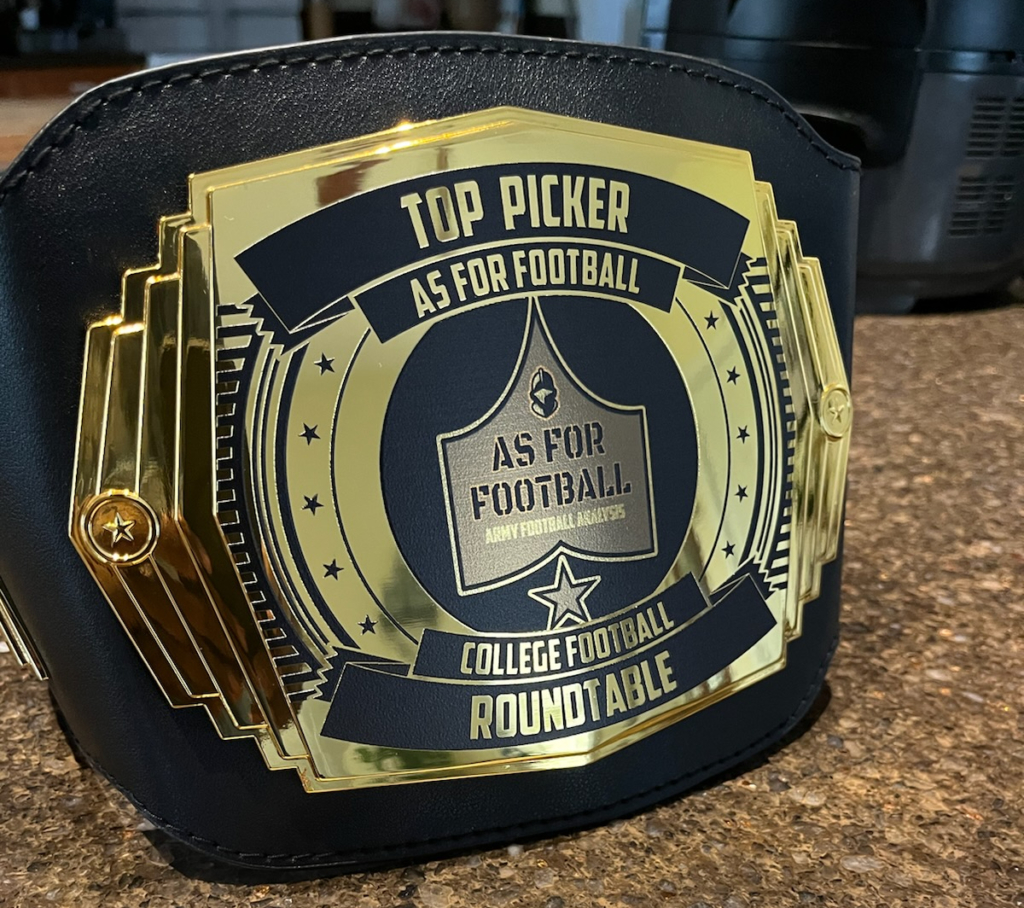 Rules
 1. Contestants must be members of either the As For Football First Club via Patreon or AFF staff.
 2. Contestants must pick at least one game against the spread each week of the college football season. Contestants can pick no more than three games per week.
—– Pick either a Winner against the spread or a point total Over/Under.
—– Week 0 is optional.
—– Championship Weekend and Army-Navy are mandatory.
 3. Spreads will be best available at the time picks are submitted, using the Honor System. AFF recommends using an aggregator such as the Action Network to check available spreads when submitting picks.
 4. Points:
—– Win: +1
—– Loss: -1
—– Push: 0
5. We will determine our inaugural champion after Army-Navy.
6. Our inaugural champion will keep the belt until Week 0 of the 2023 season.
Frequently Asked Questions
How do I submit picks?
– Via the Firstie Club on Facebook.
– Via comment on that week's Roundtable on our Patreon page.
– Via private message via Patreon.
 – Any other way that you can reasonably think of as long as it's not too inconvenient for whoever winds up keeping score in this contest.
Why is this a "Cruiserweight" title?
Because cruiserweights are cool. Also: we didn't want to spring for the full $200 Heavyweight belt.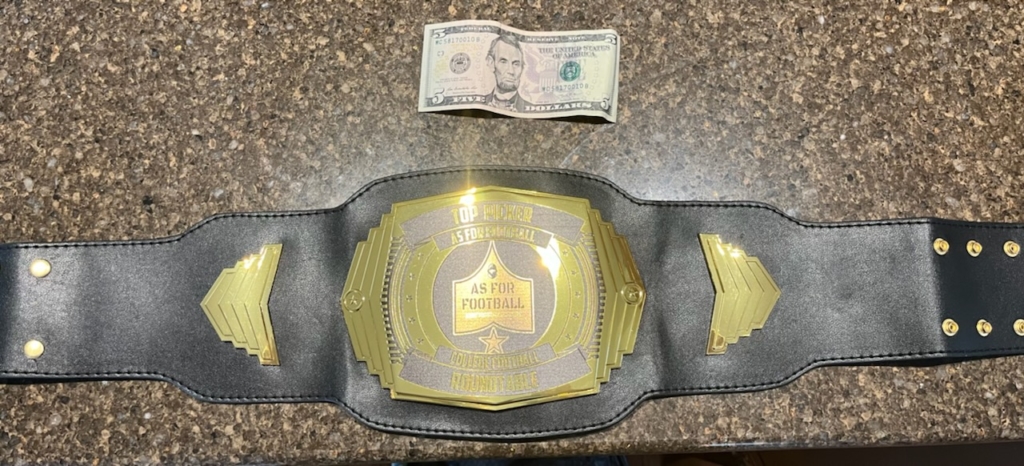 Go Army! Beat Coastal Carolina!!!