Army Baseball is here and the team looks to continue its winning ways, this time with a new coach. Coach...
Title Sponsor: Byre Barn
Craig Achtzehn, VP of Residential Lending
Want more? Sign up as a Patron to get exclusive content, early access, and enhanced interaction directly with the AFF Crew.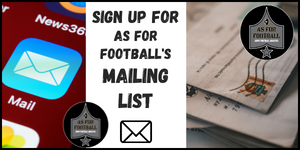 Subscribe
About As For Football
As For Football is a collaborative effort intended to provide satire, mirth and Army Football spirit to the ever-gray lives of Cadets and Old Grads alike.
Attention all Cadets, it is Army Season! The Uniform is As For Football, bleeding black and gold, carrying a dose of satire and unyielding optimism!