After a long, mind-numbing offseason, Army Football is finally back.  Yes, the Army Black Knights return to historic Michie Stadium this Friday night for a season-opening tilt against the Rice Owls.
On its face, this first game looks like a mismatch.  The Black Knights sit just outside the Top 25 in both the AP and the Coaches Poll, the Athletic puts them at #31, and even ESPN's Football Power Index (FPI), no friend to the triple-option, has Army at #67.  By comparison, every prognosticator in America ranks Rice as one of the very worst teams in the Football Bowl Subdivision (FBS).  Hard data isn't easy to come by at the bottom of the order, but the Athletic ranks the Owls 127th of 130 while FPI puts them dead last.
But.  We saw Army open flat against Duke last season, dropping an ostensibly winnable game by a whopping twenty points.  Moreover, the Black Knights beat the unholy scunion out of the Owls in their own building last time out. After an entire offseason spent listening to how much they suck, these Owls would surely love to return the favor at Michie.  
Within days of kickoff. #GoArmy pic.twitter.com/gJ2PdJsgII

— Army Football (@ArmyWP_Football) August 26, 2019
Army Black Knights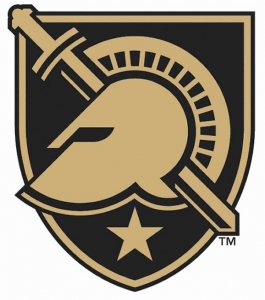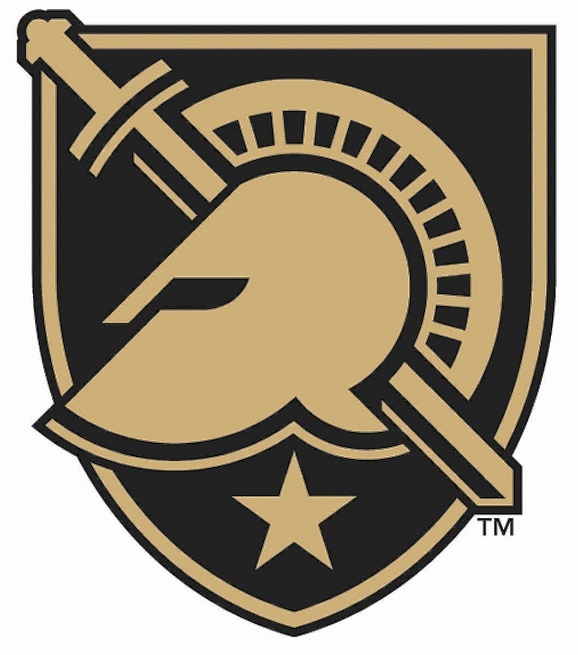 In many ways, this first preview is the hardest to write.  We can talk about what Army did last year, how they averaged almost 5 yards/carry on the ground and over 20 yards/completion through the air.  We can reminisce about their outstanding 3rd down conversion rate (57.1%!) on offense and about how stout their defense was, holding opponents to just 26.6% success rate on opposing 3rd downs.  But none of that actually matters. As Head Football Coach Jeff Monken likes to say, "This is a new team. The 2018's team's success has no bearing on 2019."
Except it does in one way.  Expectations for the Army Team have never been higher.
What we know right now is this: Army returns a lot of starters on offense, including three offensive linemen, their quarterback, their leading slotback, their leading tight end, and their leading receiver.  Even in those positions where starters are not returning, the team boasts players who've seen legit in-game action.  In many cases, this team has more raw talent than Army has fielded in quite some time.  Army's fullback rotation, for example, returns two guys who've already averaged 4+ yards/carry, and the position group itself is arguably the deepest, most talented unit on the entire team.
Alas, there aren't as many returning starters on defense.  LB Cole Christiansen, S Jaylon McClinton, and CB Elijah Riley headline a group that includes a decent amount of experience but not a lot of actual starts.  Army has rotated heavily through its D-Line in recent years, so there are some guys who've played a bunch up front, but the team still has to replace LBs James "Hammersticks" Nachtigal and Kenneth Brinson as well as S James "Gibby" Gibson.  That's not an easy ask, and it is perhaps no coincidence that the new group struggled to contain outside runs during its most recent scrimmage.
K Landon Salyers returns for kickoffs and P Zack Potter returns to hold–and punt, too, presumably.  It's unclear if Salyers will also kick field goals, but fans looking for reasons to worry need only remember Army's kicking woes from early last season.  If the Black Knights start slowly, kicking woes could still bury this team.
#ArmyFootball depth chart for Friday's season opener against Rice pic.twitter.com/wnkNctk9a0

— Sal Interdonato (@salinterdonato) August 27, 2019
Rice Owls
This is Rice Head Coach Mike Bloomgren's second year with the Owls, and preseason predictions notwithstanding, the man has done a lot to improve his team.  2019 will likely still be a rebuilding year, but despite some offseason turmoil, it's wrong to expect the Owls to be the kind of doormat that they were last season. Bloomgren has his team leaning into the chip on its shoulder, and he's brought in several transfer students who've experienced real success.  That makes this team dangerous, especially early in the season.
The Owls use a run-heavy offensive scheme, throwing only when they absolutely must.  In that sense, they're a little like Army. This is a team that very much wants to pound the rock, own time-of-possession, and make it hard for their opponents to score.  In 2018, the problems with this were threefold. First, the Owls averaged just 3.8 yards/carry on the ground. Second, they allowed a whopping 4.8 yards/carry to opponents.  Third, their wide receiving corps was arguably the best unit on the entire team. Then WR Brandon Harmon left over the offseason and WR Aaron Cephus, arguably the team's best player, earned an indefinite suspension.
Coach Bloomgren started fixing his offense by bringing in a pair of grad transfers from Harvard, QB Tom Stewart and former All-Ivy RB Charlie Booker.  From camp reports, it looks like redshirt freshman QB Wiley Green is going to keep the starter's job behind center, but Booker seems to have beaten out RB Juma Otoviano for the start in the backfield.  That's no small feat. Otoviano has good size and excellent speed and was the hero of last year's season-ending win over Old Dominion. Rice also returns last year's leading receiver, Austin Trammell, and last year's leading pass-catching tight end, Jordan Meyers.  Though Green threw for just a 51.1% completion percentage in four starts during his redshirt year, Trammel and Meyers made the most of their opportunities, averaging 10.2 and 16.1 yards/catch respectively and scoring 4 total touchdowns. It's maybe worth mentioning as well that Rice RB Austin Walter, now with the San Francisco 49ers, also caught 44 passes last season for more than 11 yards/reception.
The bad news for Owls fans is that both Rice's offensive and defensive lines are new, and though the O-Line is stacked with talented transfer students, the D-Line may have to rely on youngsters.  Rice's D-Line got decent pressure at times in 2018, but when you're giving up almost 5 yards/carry on the ground, that's not always relevant. Add in a bunch of big, athletic kids just learning to play at the college level, and maybe there's something to build on, but opening against Army's experienced O-Line is not an easy task.
Fall Camp: ✔️

Wrapped up camp with an evening filled with great food and even better company.

Up next: Game Week. ?#GoOwls? x #IntellectualBrutality pic.twitter.com/nnFR6ckBeX

— Rice Football (@RiceFootball) August 26, 2019
Critical Matchups
Expect Army's experienced O-Line to have success against the Owls' young D-Line, especially up the middle. The way this game gets interesting is if the Owls' running game also has success, setting up deep shots over the top of Army's new starters in the secondary.
Army Defense vs. Rice Running Backs. Recall Army's 2017 matchup at Tulane. The Black Knights played reasonably well overall, but with then-starter Rhyan England out, the defense gave up a handful of explosive runs.  That let the Green Wave hang around and ultimately win that game late in the 4th quarter. Now Army's got to field a new run-stuffing boundary safety, and if that guy misses an assignment on the edge, we could be in for some real fireworks given the talent Rice has at running back.
Army Secondary vs. TE Jordan Meyers. The Black Knights can match CB Elijah Riley on WR Austin Trammell, but that still leaves Meyers as a high-impact threat over the middle.  Past Army teams have occasionally struggled with pass-catching tight ends. Granted, QB Wiley Green still has to get the ball out on time, but if the running game works, he'll get that done no problem.
Army vs. Expectations. Arguably the most critical matchup of the game. This Army team has heard how great they are all off-season while the Owls have heard the reverse. If the Black Knights get off fast, no problem. But if the Owls hang around, that boulder-sized chip on their shoulders might just come into play.
Can Army live up to the hype?  That's the real question.
Final Thoughts
In case you missed it, As For Football is running a big email sign-up contest, the The Ultimate Army-Navy Experience.  All you have to do is sign up!  We've also just rolled out a Patreon plan.  We've got three levels of support, and they get you things like live access to the Army Football Show and the new CFB Roundtable Show, along with entry into a monthly drawing to be on one of the shows.  Sign up before September 1st, and you get a free Army Football skull sticker, too!
There are a whole lot of ways to follow As For Football:
— The Ultimate Army-Navy Experience
— Patreon
— Army Football Show (via Stitcher, Spotify, or iTunes)
— CFB Roundtable (via Stitcher, Spotify, or iTunes)
— AFF's YouTube Channel, featuring NCAA 2014 sims & the Army Football Show
— Instagram
— Twitter
— Facebook
The line on Friday's game is Army (-23.5). I wouldn't touch that.  The Black Knight certainly could win by that much, but will anyone be disappointed if they only win by three touchdowns?  Besides the spread, who cares?  Meanwhile, the Over/Under sits at 50.  If I had to make a bet, I'd take the Under.
For what it's worth, Odds Shark thinks Army's gonna win handily, and that the Owls won't score so much as a touchdown. That's the kind of crap that scares me.
Kickoff is scheduled for 6 pm this Friday at Michie Stadium.  As of this writing, sunny skies are expected with temperatures around 80° at kickoff.  Army will wear the 82nd Infantry Division patch. 
Go Army! Beat Rice!!!