Well friends, the 2019 Army Football season has come and gone.  Army-Navy is always fun, but the game itself served as a demoralizing capstone to an oft-disappointing season.  As they have for much of the year, the Army team showed definite signs of life yesterday, and in some ways they even played well, but when we look back at the game as a whole, it's hard to find much to get excited about.  
That trophy is heading back to Annapolis!

Navy wins the 120th Army-Navy Game presented by @USAA #ArmyNavy pic.twitter.com/09EHESWmKq

— Army-Navy Game (@ArmyNavyGame) December 15, 2019
In some ways, this loss feels harder than the one we took back in 2015.  At least in 2015, I felt like the team was headed in the right direction despite the fact that they'd won just two games.  I feel the opposite now. The 2019 Army team came into the summer with unparalleled expectations, but they somehow started slowly, and they just never seemed to turn the corner.  As with the year overall, Army got out to an early lead against Navy. However, once the other guys made a defensive adjustment, the Black Knights' offense had absolutely no answers.  This time the failure came on Army's biggest stage, but we've seen this same pattern repeat itself endlessly this year. After everything, to watch the team splutter in the same old way over and over again…  
I mean, it was hard to watch.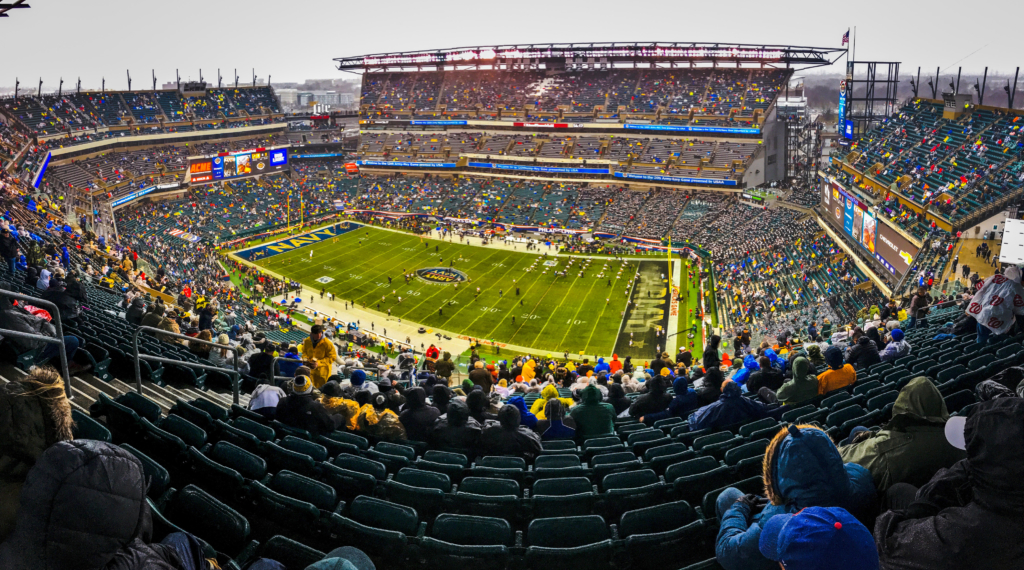 I don't know exactly what happened to QB Kelvin Hopkins, but his injury took something out of Army's offense that the team was never able to replace.  I get that injuries happen, and I certainly don't blame Hopkins for his struggles. I've been there myself. I wish KHop and all of these firsties nothing but the best.  I've enjoyed watching them these past four years. For that matter, I'm also happy that the coaching staff tried so many different ways to make the offense work once it became clear that Hopkins couldn't go at full speed.  With all of that said, though, good God, but this was a miserable experience on the whole.
I thought Army's defense played well in a lot of ways.  They did a great job bottling up Navy's fullbacks, and they covered so well down the field that the Mids never even attempted anything like a traditional passing game.  Unfortunately, the defense had no answer for QB Malcolm Perry's speed when he scrambled out of the backfield, and that was pretty much your ballgame.
It wasn't really surprising.  We saw Navy run this same scheme against SMU with much the same results.  They dropped Perry back, gave him a quick read — which was never open against Army — and then let him run for whatever yardage he could get.
Alas, that turned out to be a lot of yardage most times.
I think we're all ready to turn the page.  Personally, I'm ready to ski some and to just let my mind go somewhere else for awhile.  The Tennessee Titans have an important game this afternoon against the Houston Texans, and if you're not watching what QB Lamar Jackson is doing with the Baltimore Ravens, then honestly, I don't know what to tell you.  There is a lot of entertaining football left on the schedule, and I plan to enjoy as much of it as possible.
AFF will run some weekly previews of our top bowl games over the next few weeks, and I'm sure we'll run our bowl season picks league again, too.  That was a lot of fun last year, and it will be again this year.
At some point, I'm personally going to have to decide whether or not to renew my season tickets for the 2020 Army Football season.  That's not a decision I need to make right now, but the tickets themselves are on sale through December 31st, so unfortunately, it's also not a decision that can wait a month, either.
For better or worse, it's hard to feel excited about where the Army team is headed right this moment.  Maybe a few weeks on the slopes will change the mood. I hope it does. The team has a lot of young talent just waiting to get its shot on the field, so logically, I know there are plenty of reasons to hope.  Right now, though, I'm still chilly from sitting 300 feet up in the sky in a semi-rain storm and still bitterly demoralized from one of the worst losses in Army-Navy history.  
It's a little hard to be objective about it.
I'm afraid the Black Knights need to go back to the lab and come up with a few new tricks.  We'll see how that goes.
Enjoy the holidays, my friends.  Thanks for hanging with us through the season.