Army got back on the good foot this past Saturday, beating a good-looking FCS team from Abilene Christian despite a handful of miscues on defense and the loss of starting QB Christian Anderson.  As of this writing, the Black Knights are once again receiving votes in the AP and Coaches Polls, putting them nominally in 40th and 32nd place, respectively.  All things considered, that's not too bad.
This week, the Black Knights face fellow triple-option team The Citadel in a game that should serve to begin Army's preparation for the Commander-in-Chief's contests.  I don't honestly know how competitive this game is going to be, but here's hoping to see a good number of players off the Black Knights' depth chart.
The Polls: #ArmyFootball received 51 points (32nd) in Coaches and 14 points (40th) in Associated Press

? Danny Wild pic.twitter.com/9tedcuHhuM

— Sal Interdonato (@salinterdonato) October 4, 2020
Army Black Knights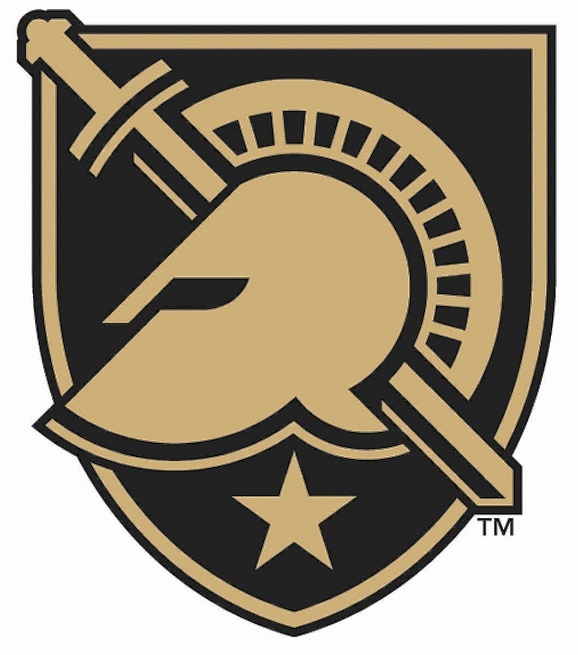 Despite a tough game at Cincinnati, the Black Knights currently stand 2nd in overall rushing with an average of 350.5 yards/game.  Air Force is currently in first, though of course, they've only played once.  Army stands an outstanding 5th overall in rushing efficiency with 6.1 yards/carry.  That's actually unheard of, and it's especially worth noting following the Cincinnati game.  The Black Knights' struggles with the Bearcats at times brought back tough memories from the 2019 season.  A deeper dive into the numbers suggests that these harsh memories were more an artifact of that matchup than an ongoing systemic problem.  Indeed, Army's current offensive output is almost a full yard/carry better than it was in 2019.  
That translates to fully 53.3 additional yards/game.  That is a HUGE improvement.
Army hasn't put up rushing numbers like these since 2017.  That year, the Black Knights averaged 362.3 yards rushing/game and 6.0 yards/carry.  By way of comparison, 2018's 11-win team averaged just 312.5 yards rushing/game and 4.9 yards/carry, but they made up the difference with an average of 80 yards/game through the air.  The 2018 team really tended to grind it out with ultra-long drives, but I think we've seen how hard that is to sustain without a passing game to bail the team out of occasional long-yardage situations.  Interestingly, the current team is averaging right at 50 yards/game through the air, so there may yet be a best-of-both-worlds scenario in play here.  In fact, by the time this season ends, this year's Army Team might actually have the best offense of the entire Monken Era.  The numbers suggest that this is a real possibility.

Army is tied for 18th overall — with UCF and Notre Dame — in 3rd down conversion percentage.  The Black Knights have gone 26/52 on 3rd downs (50%) and 6/10 on 4th downs (60%; tied for 33rd) while holding opponents to just 16/49 on 3rd downs (32.7%; 19th) and 3/6 on 4th downs (50%; tied for 25th).  Army stands 8th overall in total defense, having allowed just 275.8 yards/game overall and 4.95 yards/play.  All told, these Black Knights have given up a grand total of 7 offensive touchdowns in 4 games.
So yeah.  That's pretty good.
Army West Point is the ONLY team in the nation to rush for over 1,000 so far in 2020.

Army Football has 1,402 yards rushing.

The team with the second most rushing yards has 895.

RUN THE DAMN BALL! #GoArmy ??☠️?‍☠️ pic.twitter.com/auQJJHMOKz

— Matt Drinkall (@DrinkallCoach) October 5, 2020
Plebe SB Tyrell Robinson currently leads the team in rushing with 20 carries for 253 yards.  That gives him a whopping 12.6 yards/carry.  QB Jemel Jones, this week's presumed starter with Christian Anderson injured, stands 3rd on the team with 24 carries for 188 yards (7.8 yards/carry) and 2 touchdowns.  I compared Jones to Ahmad Bradshaw in the recap on Saturday.  Bradshaw also put up over 7 yards/carry as a quarterback at Army.  FB Sandon McCoy leads the team in touchdowns with 5, but yearling FBs Anthony Adkins and Jakobi Buchanon have contributed quite a bit as well.  After Saturday's breakout performance, Adkins has 20 carries for 124 yards (6.2 yards/carry) and 3 touchdowns while Buchanon has 33 carries for 180 yards (5.5 yards/carry) and 3 more touchdowns.  Finally, FB Cade Bernard has just 10 carries this season, but he's taken them for 82 yards (8.2 yards/carry).
LB Jon Rhattigan leads Army's playmaking defense with 28 tackles, 1.5 sacks, 2 passes defensed, and 1 interception, which he returned for a touchdown.  All told, DC Nate Woody's crew has 7 sacks, 18 passes defensed, 4 interceptions, 5 forced fumbles, and 4 fumble recoveries.  With that, Army is +5 in turnover margin, good for 8th in all of FBS college football.
What's more amazing than all that?
Army is 4/4 on field goals this season with 3 of those coming from 40+ yards.  Can you believe it?!  Honestly, I cannot.
Willing to learn and get better after a victory. #GoArmy pic.twitter.com/q4TgqEmeVU

— Army Football (@ArmyWP_Football) October 6, 2020
Citadel Bulldogs
Army faced an explosive FCS offense last week in Abilene Christian.  This week, unfortunately, the same is just not true.  The Citadel Bulldogs are currently 0-3 with blowout losses to South Florida, #1 Clemson, and Eastern Kentucky.  At home against fellow FCS member EKU, the Bulldogs scored just two touchdowns, both in the first half, enroute to a lopsided 37-14 loss.  Worse, those two first half touchdowns were the Citadel's only touchdowns of the entire season!  
Now they're headed to Michie Stadium for their final game.
That's a tough year, my friends.
Like Army, the Citadel runs the triple-option.  We see that in their statistics.  QB Brandon Rainey has gone just 8/36 passing (22.2%) for 158 yards, 1 touchdown, 2 interceptions, and 2 sacks.  Rainey has also carried 52 times for just 127 yards total (2.4 yards/carry) with a one single touchdown.  That puts Rainey first on the team in carries by a mile but third overall in total yardage.  RB Keefe White is the Citadel's rushing leader and primary threat.  He has 23 carries for 150 yards (6.5 yards/carry) but no touchdowns.  The Citadel has also run 3 trick plays to WR Raleigh Webb for 53 yards (17.7 yards/carry).
With all of that said, the highlights above are worth watching just to see some of the wrinkles the Citadel uses with the triple-option.  They ran one that started with the Rainey sprinting out as if on the Speed Option but then handing back to the trailing Fullback for something like a counter play.  They also ran at least on Midline Triple-Option pitch back to the slotback, which is great against aggressive pursuit but is also a good way to lose yardage if the defense sniffs it out.  The Citadel is not a big team in highlights, so it's not surprising to see them finding creative ways to make their offense work.

Alas, as bad as the Bulldogs' offense has been, their defense has been no better.  Indeed, this Citadel team has been outscored 113 to 20 in just three games.  That's getting worked every which way but loose!  These guys are giving up 5.9 yards/carry and 206.3 yards rushing/game.  It's not easy to win like that, especially when you're allowing opponents to convert fully 50% of their 3rd downs while converting just 38% of their own.  Worse, the Citadel has given up fully 10 opponent touchdowns in just 13 trips into the red zone.
What are some of your favorite moments from the past games against Army West Point?

How about Jeff Trinh's game-winning field goal in 1992?#FireThoseCannons | #BeatArmy pic.twitter.com/MvMCU0e76s

— The Citadel Football (@CitadelFootball) October 5, 2020
Critical Match-Up
The Citadel seems unlikely to get the Fullback Dive going against the Black Knights.  The key, then, is to get after QB Brandon Rainey.  Rainey has not been a dynamic runner this season, and without their quarterback making plays, this team has not been able to maintain any kind of consistency on offense.
Army needs to force the issue at the point of attack.  If they can do that, they ought to win big.
?? @BYUfootball has been cruising past their opponents so far this season pic.twitter.com/Sk9glAg6kl

— FOX College Football (@CFBONFOX) October 6, 2020
Final Thoughts
This should not be a close game.  The line opened at Army (-31.5), and for once, I think the Black Knights will cover that massive spread.  Indeed, I expect we'll see most of the reserves play this week, which is good because we have yet to see QB Maurice Bellan in extended action.  With Anderson hurt and QB Jabari Laws still recovering from last year's knee injury, Bellan ought to see quite a bit of playing time this Saturday.  I'm not sure who's up after that, but we may yet see them as well.
Moving to 3-1 with 3️⃣ victories on our home turf.#GoArmy pic.twitter.com/dgZOyvqqN2

— Army Football (@ArmyWP_Football) October 3, 2020
The weather on Saturday should be partly cloudy with highs in the mid- to upper-60s.  CBS Sports has the broadcast, thankfully, again starting at 1:30 pm.  Three cheers for Ross Tucker and Ben Holden.
Go Army!  Beat The Citadel!!!