At long last, it's finally here.  Navy Week!
This week is not your average game week. #GoArmy | #BEATnavy pic.twitter.com/13SqhiRlvW

— Army Football (@ArmyWP_Football) December 7, 2020
Oh man, I want to crush these guys in the worst way possible.  Let's go!!!
Army Black Knights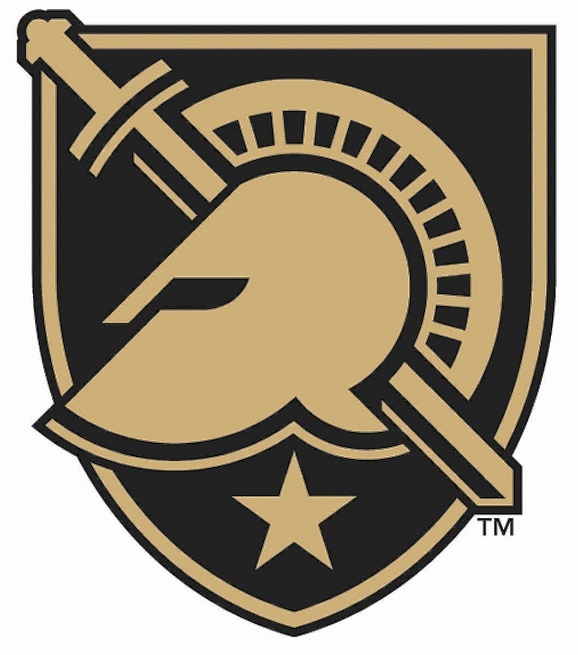 The Black Knights come into this game off of Term End Exams (TEEs) and two weeks' rest.  Arguably the biggest question of the game, then, is which version of the Army Team shows up?  Is it the sloppy team that put up a hundred penalties against Cincinnati, no-showed for a quarter at Tulane, and then fumbled three times in the first half at home against Georgia Southern?  Or will we see the team that went to UTSA and beat the Conference USA-West winners by two scores in their own building, that then rallied back against Southern to get that crucial come-from-behind victory at Michie Stadium last time out?
Based on what we've seen late in the season, we're expecting QB Tyhier Tyler to start.  Though Tyler has gone just 1/2 passing for 25 yards with 2 sacks from the pocket, he's been absolutely electric in the running game.  Tyler has 73 carries for 344 yards (4.7 yards/carry) and a touchdown in just four appearances this season with exactly one start.  Almost half of that came in just this last game, at home against Georgia Southern.  That's notable because Georgia Southern has a very good rushing defense with an oversized defensive front.  They did a good job slowing Army's fullbacks, especially early, but Tyler was still able to break free often enough to keep the chains moving, and that set up a few critical chunk runs from Army slotbacks as the game wore on.
We may well see some of that this week.

To date, yearling FB Jakobi Buchanan has been Army's leading rusher.  Buchanan has 87 carries for 383 yards (4.4 yards/carry) and 5 touchdowns.  As we've seen over and over again, he is a big dude with very good feet.  He reminds me a little of former USC and Tennessee Titans great LenDale White, another big dude with great footwork.  Behind Buchanan, we have speedy plebe SB Tyrell Robinson, Army's first true breakaway threat in ages.  Robinson has 50 carries for 379 yards (7.6 yards/carry), and though he has yet to score a rushing touchdown, he's caught 2 of them — and is, in fact, Army's second-leading receiver.  FBs Anthony Adkins and team captain Sandon McCoy round out the top 5 active rushers on the team.  Adkins is averaging a whopping 7.0 yards/carry with more speed at the fullback position than Army has had in a good, long while.  By comparison, McCoy has become Army's short yardage and touchdown specialist.  Though he has just 67 carries, McCoy leads the team with 10 touchdowns.  That's twice as many as Buchanan, who's second.  Overall, Army is averaging 296.7 rushing yards/game, good for 3rd in the nation.
Really, though, it's Army's defense that's made this team go.  Led by firstie LB Jon Rhattigan, Army's defense has allowed just 119 yards/game rushing this season and just 170.3 yards/game passing.  In fact, DC Nate Woody's defense has given up just 5.1 yards/play overall.  That is outstanding, especially considering that the team itself plays a bend-but-don't-break style that is often happy to give up underneath passes in exchange for stopping the run and not getting beat over the top.  With 67 total tackles including 26 solo plus 1.5 sacks, 2 passes defensed, 2 interceptions, 1 fumble recovery, and 1 defensive touchdown, Rhattigan has played his way into the semi-finals for the Bednarik Award, given to the nation's best overall defensive player.  In fact, he is one of just eighteen semi-finalists; with good showings this week and next, folks, he might actually win.
We should note, though, that Rhattigan is hardly the only good player on this defense.  Standout performances by cow NT Nolan Cockrill and defensive captain Amadeo West have created havoc in the back field while Army's secondary has been generally outstanding all season long.  The Black Knights have 15 sacks, 10 interceptions, and 24 passes defensed, and most importantly, Army's Bad Boys always seem to come up big in the biggest situations.  One player to watch in particular this weekend is LB Arik Smith.  Smith hasn't generated quite as many headlines as his partner Rhattigan, but he's got 57 tackles, including 20 solo, plus 3.5 sacks.  He's also got a bit more speed and therefore tends to be the guy who chases down the outside pitch on option plays.
Finally, it's worth noting that Army's special teams have at last become a team strength.  We expect plebe K Quinn Maretzki to get the start this weekend.  He's 10/10 on extra points and 1/1 on field goals with a long of 40 yards.  Meanwhile, P Zach Harding has become a legitimate weapon.  Harding is averaging 43.4 yards/punt, and — crucially — 39.5 net yards/punt overall.  We've seen Harding boom some 50+ yard kicks, but perhaps more importantly, opposing returners aren't getting a chance to flip the field after the catch.  This sets up a potentially crucial match-up this weekend.
Threads that tell a story.

The story of the @25thID in Korea.

? https://t.co/v6wz9zADFT#GoArmy | #BEATnavy | #TropicLightning pic.twitter.com/NUQYipKRpA

— Army Football (@ArmyWP_Football) December 4, 2020
Navy Midshipmen
The 2020 Midshipmen have been a team in search of an identity.  Following the loss of QB Malcolm Perry to the Miami Dolphins plus a summer of non-contact football practice, this is not exactly surprising.  The Mids seem to have figured some things out on defense over the past couple of weeks, but as of this writing, their offense remains very much a work-in-progress.
Navy is currently 3-6 overall, 3-4 in the American Conference.  That puts them 7th in conference standing, but they're probably out of bowl contention now that the Armed Forces Bowl has officially dropped the AAC and the Big 12 in favor of the Las Vegas Bowl's former match-up, the SEC versus the Pac-12.
The squids opened the season with a blowout loss at home to BYU, 55-3.  They then beat Tulane on the road on a crazy second-half comeback, and it looked like they might bounce back after that tough start.  But then they got smoked by Air Force, losing 40-7, and despite beating Temple and East Carolina in the following weeks, they've never really looked right since then.  Navy lost to Houston, 37-21, and to Southern Methodist, 51-37, and then after a bunch of bye weeks and cancelled games, they lost twice more, to Memphis and then Tulsa just this past Saturday.  The good news for Navy fans is that their team was able to turn their last two games into defensive struggles for field position.  The bad news is that their offense couldn't help — not even a little — so they eventually lost both games on one or two big plays.

Navy tried senior Dalen Morris and then junior Tyger Goslin at quarterback earlier this season, but it looks like plebe QB Xavier Arline will get the start on Saturday.  Arline is a dual-sport athlete who also plays lacrosse, and he's got good speed even though he didn't necessarily show-out in his first start against Tulsa. Arline went 4/8 passing for 27 yards with no touchdowns and no interceptions last weekend, and that's not bad.  However, he also took 4 sacks.  So Arline dropped back 12 times and got sacked on a third of them.  Add in the incompletions, and this kid put up 0.17 yards/passing attempt.  He also carried 27 times for 60 yards (2.2 yards/carry), which is about in line with his seasonal average — 42 carries for 101 yards (2.4 yards/carry).  To be fair, though, Tulsa has a big, physical defensive front.
It's weird because despite minimal production from the quarterback or from the triple-option in general, Navy's offense has gotten outstanding production from its fullbacks.  In fact, FB Nelson Smith is arguably the best player on the entire team.  Smith has 117 carries for 622 yards (5.3 yards/carry) and 8 touchdowns.  More than anyone else on the team, Nelson personally beat Tulane, Temple, and ECU, and he for damn sure kept it close against Memphis.  He ran for 100+ yards in three of those four and has scored almost all of his team's touchdowns.
Friends, on this offense, Nelson Smith is the whole, entire show.
Overall, I'm a little hesitant to call Navy's current offense a true "triple-option".  They're still lining up in a bunch set with two slotbacks and a fullback, but they're mostly running designed Fullback Traps or Fullback Power plays off-tackle, using these to set up a downfield play-action passing game.  They often take super-deep drops to help with pass protection, and they've got good receivers, especially out of the backfield, so they've often gotten decent downfield production — at least when Dalen Morris is under center.  However, they've also taken a lot of negative plays, and a few teams have stopped them cold.  Plus, they've gone through a rotating cast of quarterbacks, which surely hasn't helped build offensive continuity.
Navy runs a 3-4 defensive scheme that is a lot like Army's.  They are an attacking defense with multiple blitz packages that make it hard to adjust protection pre-snap.  They don't have a great defensive line, but they do a good job getting after the quarterback.  Unlike Army, however, they are almost entirely reliant on the play of one key guy to make their scheme work.
Bottom line, when junior LB Diego Fagot is in there, Navy's defense is pretty stout, especially against the run.  With Fagot in the game, they held Air Force more-or-less in check, came back against Tulane, and worked to a defensive standstill against Memphis and Tulsa.  However, when Fagot went out mid-game at Air Force, the wheels came off, and when he went out against Memphis, the Tigers put together their game winning drive.  Fagot is the lynchpin that holds their defensive team together.
Last note: Navy is particularly challenged on special teams.  K Bijan Nichols is just 6/10 on field goals and 16/18 on extra points.  Worse, Navy has arguably the worst punting unit in all of college football.  The Mids punted 8 times against Tulsa for a total of 259 yards. They averaged 32.3 yards/punt with a long of 44. To put that another way, fully half of Navy's punts were wildly ineffective shanks.
The Tulsa game largely turned on field position, and the Mids absolutely could not flip the field.  It was that bad.
175 years of history, tradition, and honor all lead to this.

The 2020 Army-Navy Uniform#BeatArmy | #BuiltDifferent pic.twitter.com/Ffc5SIkeAZ

— Navy Football (@NavyFB) December 1, 2020
Critical Match-Ups
The biggest difference between this year's Navy team and teams of the recent past is that this year's team is highly dependent on a tiny handful of highly-talented players.  That sets up a few truly critical key match-ups.  
Any one of these could be the deciding factor in this game.
Army Lead Blockers vs. LB Diego Fagot.  It might sound mean, but the single most important thing Army needs to do in this game is pop Diego Fagot as hard as they possibly can on every single offensive snap.  I don't mean that the Black Knights need to play dirty, either.  As a matter of reality, QB Tyhier Tyler's best play is a Quarterback Zone Run off-tackle.  Meanwhile, Fagot is Navy's best tackler, and it's not close.  You put Fagot on the ground, and Tyler has more than enough speed and elusiveness to make something happen from there.
Army has got a couple of elite blockers in this game, guys who are perfect for this particular mission.  FB Sandon McCoy and TE Chris Cameron in particular are athletic maulers who can smash guys in space.  I expect we'll see McCoy in there a lot, especially early, hammering guys at the second level.
Army Linebackers vs. FB Nelson Smith.  Three of the best guys on the field are gonna get after it every time the Mids have the ball.  Smith isn't the only talented fullback on Navy's roster, but he is by far their best.  Army's got to match him with their best, LBs Jon Rhattigan and Arik Smith.  And really, this particular match-up is going to be mostly Rhattigan vs. Smith with Army's Arik Smith in pursuit of the quarterback and the outside pitch.
So, who ya got?  Jonny Nation or Nelson Smith?
How the 27th Infantry Regiment earned their nickname "Wolfhounds."

Learn more: https://t.co/v6wz9zSexr#GoArmy | #TropicLighting pic.twitter.com/XbLutoc0x3

— Army Football (@ArmyWP_Football) December 3, 2020
Punters vs. Field Position.  It sounds insane, but Army has an extreme advantage in the punting game.  The Black Knights' Zach Harding routinely flips the field, and his coverage teams get after opposing return men.  Navy's coverage is okay, but their punter is good for +/- 2  shanks every game.
This contest is highly likely to revolve around field position, especially in the early going.  Army needs to make that work to their advantage.
Esprit de Corps.  It's been a tough year.  The Corps has struggled, the Brigade has struggled, and now here we are.  The Mids will drive en masse by bus from Annapolis to West Point, watch the game, and then boomerang directly home.
That sucks.
Friends, if the Corps can't make something out of that to give their team an emotional lift one day before they're finally released for the semester, I don't know what to tell you.
.@CollegeGameDay next week.

? West Point, NY#GoArmy | #BEATnavy pic.twitter.com/8iccZaV3W2

— Army Football (@ArmyWP_Football) December 6, 2020
Final Thoughts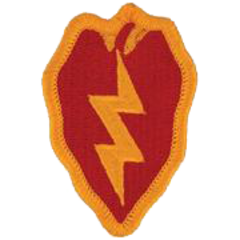 The line on this game opened at Army (-4.5) but has since risen to Army (-6.5).  The Over/Under has bounced around a bit, but as of this writing, it's set at 40.5.  In general, you never want to play the favorite or the Over in this game, but this year has been crazy, and a lot of wild stuff can — and probably will — happen.
Weather for this game is expected to be in the low- to mid-50s with occasional showers.  That's not freezing cold, but rain could make for sloppy conditions on the field and a long, miserable day in the stands.  You gotta feel for the Brigade, who're coming up on the bus starting at 4:30 am and who then have to ride back — probably soaking wet — later that same night.
We hate to see it, am I right?
CBS has coverage starting at 3:00 pm.  Ross Tucker will be on the field for the radio broadcast.  This should be a good one. 
The wait is almost over!

America's Game ▶ Michie Stadium ▶ December 12th

We are officially ONE WEEK out from the 121st Army-Navy Game presented by @USAA ?#ArmyNavy pic.twitter.com/udd9QUNhtB

— Army-Navy Game (@ArmyNavyGame) December 5, 2020
Go Army!  Beat Navy!!!