Hey folks, it's July.  That means it's officially the college football preseason.  Camps are opening.  Teams all over the country are getting ready to play some football.  With that, we've got a couple of preseason previews this week plus our very own official AFF 2021 season shirts.  
Order now to get ready for the football season!
CIC ? is back with a new addition.

2️⃣0️⃣2️⃣0️⃣ ✅#GoArmy | #LastoftheHard pic.twitter.com/T2MsJmdglZ

— Army Football (@ArmyWP_Football) June 24, 2021
We had our annual preseason call with our sponsor Emblem Athletic a couple of weeks ago, and I mentioned in passing that I wanted to put out a new shirt for the coming season.  We wanted something that celebrates the fact that we'll be back at Michie Stadium in person in 2021.
We had these designs less than a week later, folks, and it was too easy.
This was the second time we've used Emblem to put out Army Football shirts, and it's been terrific every time.
Friends, these are high-performance, sweat-wicking athletic shirts.  They're not the same as our Christmas Attacks shirts, which were standard t-shirts put together on a last-minute rush-order.  These are legit Emblem Athletic performance gear.  They come in black, grey, and gold, naturally, plus olive drab if you really want to be Hooah about it.
Let your friends know that you're an AFF fan with the new Back on the Attack t-shirts from As For Football and Emblem Athletic.
Note: These shirts are made-to-order, so they take about four weeks to arrive.  The good news is that Emblem's business is booming.  They are the current world-leader in custom-made military unit t-shirts and athletic gear.  However, you're not going to get these overnight, which is why we're announcing them now.  We want you to have them in time for the start of football season.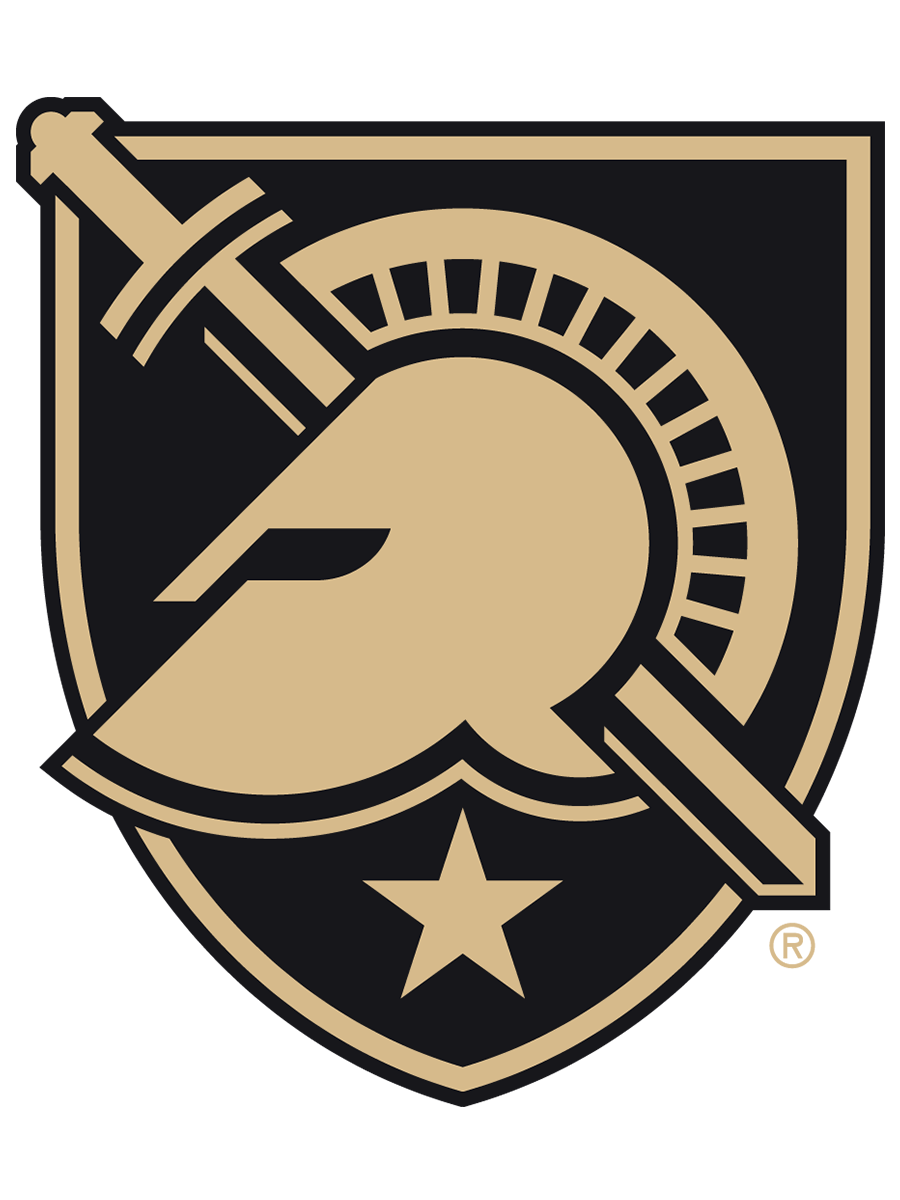 "Our program's in the position right now where if we have a season where it's disappointing or we don't win as many games as we liked or we hoped or maybe we should, we're not going in the tank, it's not over," head coach Jeff Monken said. "I think recruiting has only improved, our roster is only getting better and it's because of the success. It's on the backs of the players that have been here and changed the course of this program and created a culture in our program that people want to be a part of, and it's a culture that breeds success, that breeds winning."
Interesting article.  I've gotta admit that until I read through the Athletic's schedule analysis, I hadn't realized that the Black Knights play a full slate of home games but have just four true road games this year.  They play at Georgia State, hit a three-game home stand, then play at Ball State followed by a bye followed by their big match-up at Wisconsin.  After that comes Wake Forest at home, Air Force at a neutral site, Bucknell and UMass at home, and then they're at Liberty on Rivalry Weekend.  Army-Navy is then two weeks later at MetLife Stadium just outside NYC.
As we've said a million times, this is as tough a schedule as the Army Team has seen in years.  However, they couldn't possibly have set it up any better.  Honestly, this schedule is a near perfect retort to those wanting Army to someday join a conference.  There are plenty of chances to please the hometown crowd with this schedule, plus there are several tough road games, and we've got both service academies at neutral sites, and we've even got a big game Thanksgiving Weekend.
It's perfect.  Not easy but perfect.
Arguably the biggest actual news in this piece is that yearling OL Connor Finucane has slid from guard over to right tackle.  Firstie OL Dean Powell is currently slated to start at right guard.  Considering the number of speed guys on this team's offense, it makes some sense to try to get an athletic guy out blocking on the edge.  If you're wondering, I really think this year's offensive line is going to be good.
Finally, there's a nice piece towards the end about how other coaches see Army, especially this team's ability to make adjustments late in games.  Some good insights there.
Monken, entering his eighth season at the helm of the Black Knights and the longest-tenured coach at the academy since Bob Sutton (1991-99), has led Army to bowl games in four of the past five seasons, with wins in three of those four. Combine the Black Knights' experience with a manageable schedule, and there is every reason to believe that the Commander-in-Chief's Trophy will remain in West Point and that Army will once again go bowling.
Athlon ranks Army 80th out of 130 FBS college football teams; that's the lowest ranking we've seen from any source in the nation.  They then predict that the team will struggle on offense before noting that LB John Rattigan is now with the Seattle Seahawks.  And yet, they somehow close by predicting that the Black Knights will retain the Commander-in-Chief's trophy.
Sigh.  I hate it when the previews get written by guys who don't have so much as a passing familiarity with the program they're covering.
Friends, we know we have some new fans here at As For Football.  If you're new to Army Football or just wondering where to start with all of this, we'll recommend our Army Football 101 series, available via the top menu on the website.  Or you can just read through the articles listed below.  If you're really new to Army Football, I'll personally recommend reading them in the following order.
As For Football's Guide to Michie Stadium
Army Football 101: What's the "So What?"
Army Football 101: The Triple Option
Army Football 101: Defense
Army Football 101: Rice at Army 2016
5 Traditions that Make Army Football Great
Who Can Be an Army Football Fan?
What is As For Football?
Emblem Athletic Sponsors As For Football
Beautiful West Point, NY – home of the United States Military Academy (my alma mater). It is the oldest continuously operating post in the U.S. and was the first American college to have an accredited civil engineering program. #westpoint #wpaog #goarmywestpoint #usma pic.twitter.com/UFMUykwNkI

— Shane Kimbrough (@astro_kimbrough) July 1, 2021
That's all we've got this week save for noting that your As For Football team has been working hard this summer to prepare for the 2021 campaign.  We have two new team members, a new podcast called College Football Roundtable, new promotional stickers, new 2021 season t-shirts, and a few secret goodies for the Firstie Club members of our Patreon community.  Among other things, we're organizing a whole series of AFF Tailgates for our friends from the Firstie Club.  It's gonna be great, but it's been a ton of work getting it all set up.
Friends, you can join us!  Just head on over to Patreon and sign up.  We need the support to continue improving our coverage, and honestly, I think we do the best job bringing real fans together to talk Army Football in a fun, well-informed private space.  That's what our patrons tell us, anyway, and we believe them.
Thanks for that.  We'll see you this fall.
What a unique year.

We are so proud of what our cadet-athletes accomplished during the 2020-21 season‼️#GoArmy pic.twitter.com/QXXwm8MFVE

— ArmyWestPoint Sports (@GoArmyWestPoint) June 30, 2021
Go Army!  Beat Georgia State!!!