As For Football has partnered with Bandwagon Fantasy Sports for the 2023 college football season. Badnwagon Fantasy Sports will run our college football picks league this year, helping us crown the As For Football Cruiserweight College Football Picks Champion.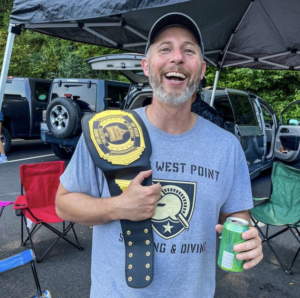 Bandwagon Fantasy Sports is simple! It's a team-based fantasy football concept. Each player picks 8 teams from Bandwagon's current 110 team FBS roster. Teams are valued according to their projected strength versus their schedule. Top teams cost $8. Bottom teams cost $1. Most teams fall somewhere in between.
You set you roster to start the season and can then trade teams in and out each week according to your overall budget. Pick teams you think will win that week! Bandwagon will then score the performance of each player's total portfolio. We'll crown a winner at the end of the season. There is no cost to enter our league, but you must be a Firstie level patron via our Patreon page to be eligible to win the 2023 Cruiserweight Title.
Join Us Today!
— Download the Bandwagon Fantasy Sports app from the Apple App Store. It's free!
— Sign up for our league, "As For Football -2023 Official"
— Passcode: aff2023
— Watch the YouTube intruction video, if necessary.
— Pick your teams with the app, via Bandwagon's 2023 rankings.
— Trade teams in and out during the season.
— Impress your friends and intimidate your rivals.
We'll see you this season. May the best player win!
Go Army! Beat Navy!!!