Army Football has announced the installation of a new playing surface for the first time since 2015. The eight years the last turf spent as the surface is the longest tenure since the 1992-2000 carpet was removed. With a new era of Blaik Field beginning, let's go back to take a look at the different endzones from 1924 until today.
A fresh look at Michie Stadium 👀 pic.twitter.com/a9BUNKfN2k

— ArmyWestPoint Sports (@GoArmyWestPoint) August 11, 2023
Original Surface
Believe it or not, Army Football actually played on the Plain up until 1924.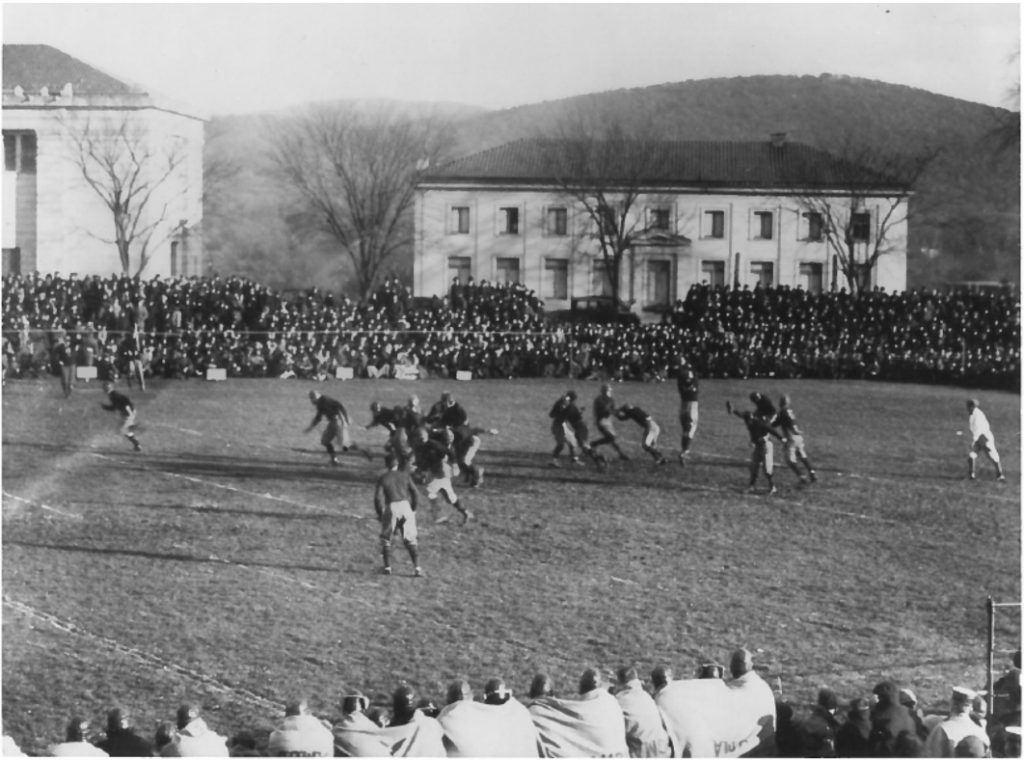 ---
Laid in 1924, the original playing surface at Michie Stadium was simple grass — as all fields were back in the day. The endzones had no design. By the national championship era, however, stripes were added to to create the following look:

Seasons: ?-1963
Surface: Natural Grass
For those unfamiliar, Michie was originally built in a "U" shape with the east side fully open to views of Lusk Reservoir.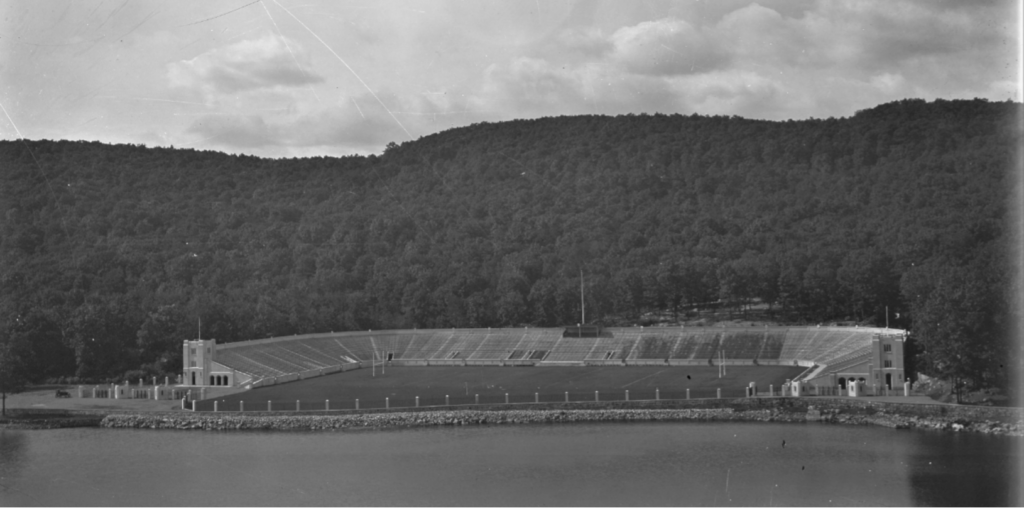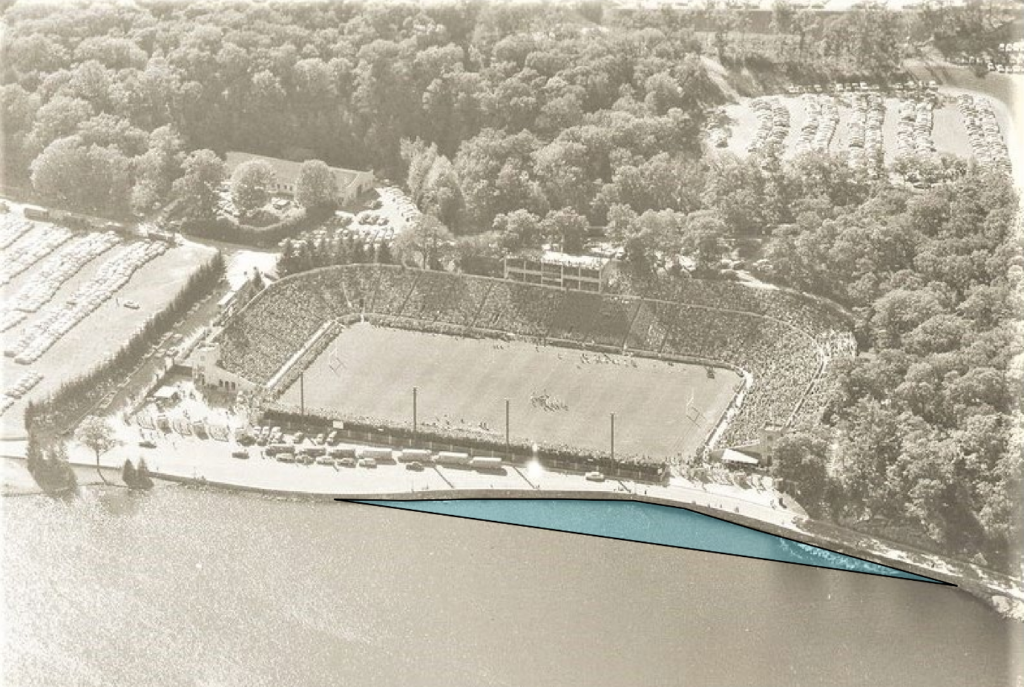 ---
The 1964 season featured a new look for Army football, the first Army-specific endzone at Michie.

Seasons: 1964-1976
Surface: Natural Grass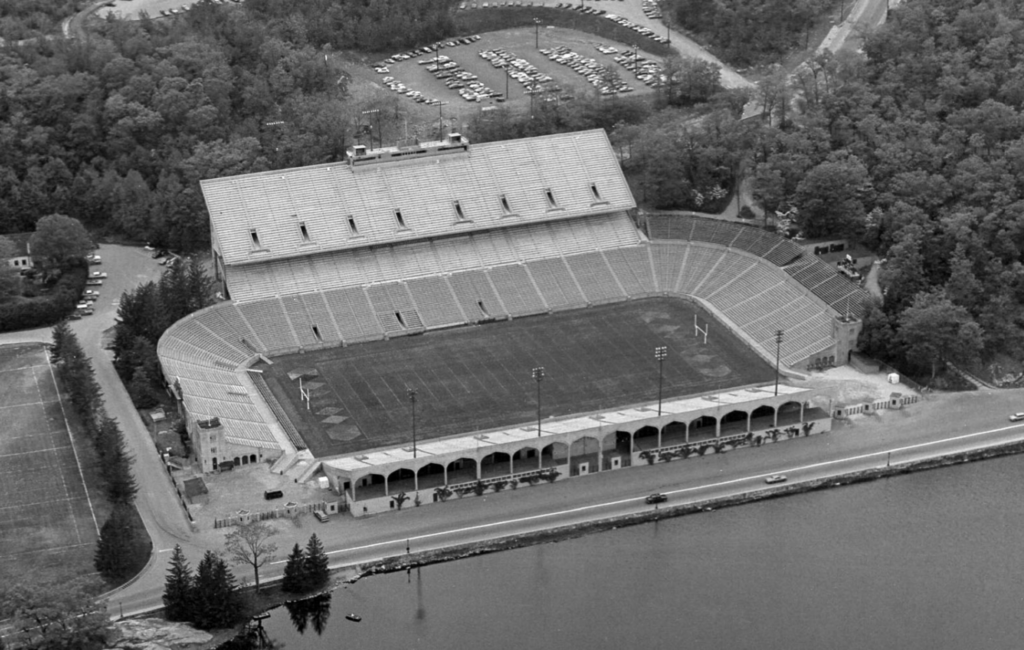 ---
The first artificial surface was installed at Michie Stadium in time for the 1977 season.

Seasons: 1977-2000
Surface: AstroTurf (1977-1983), SuperTurf (1984-1991), AstroTurf (1992-2000)
By this time, Michie Stadium looked more or less the way we think of it today.
---
The 2000 "Black Knights" rebrand brought with it a new endzone design. It was the first ever design without grass/green as the primary color.

Seasons: 2001-2007
Surface: AstroPlay
---
In the 2008 season, Army resurfaced Blaik Field, leaving the black endzones behind.

Seasons 2008-2014
Surface: FieldTurf
---
The 2015 Nike rebrand brought the new Athena shield logo to the midfield and with it, a new endzone.
Seasons: 2015-2022
Surface: FieldTurf Revolution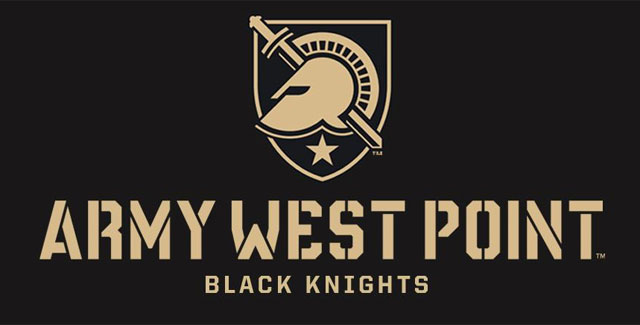 ---
In 2020, the Covid-19 pandemic forced the Army-Navy game to be relocated from Philadelphia to Michie Stadium. The carpet was repainted to match the normal Army-Navy Game branding. So for one game, Army's endzone went back to a primary color of black.

---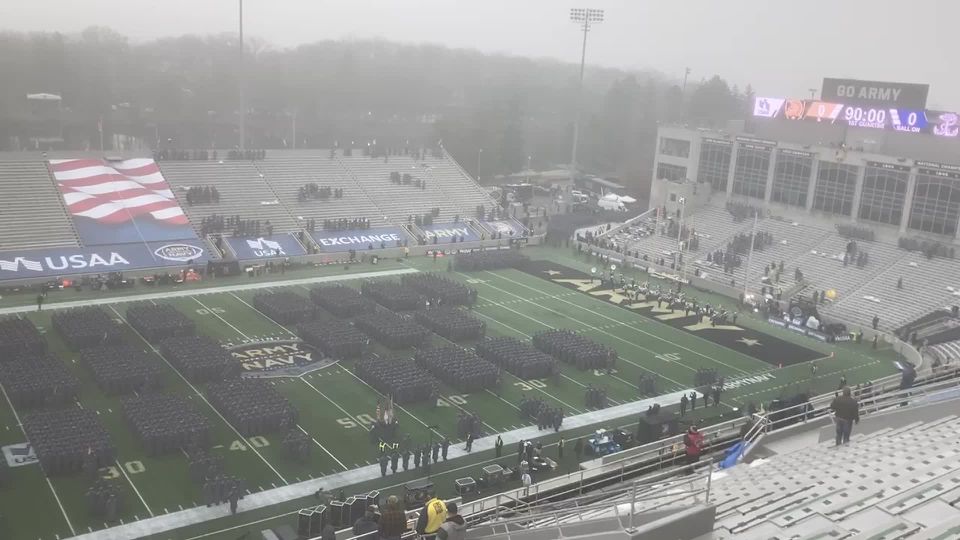 Seasons: Starting in 2023
In 2023, Army football introduced their latest playing surface and a new endzone design.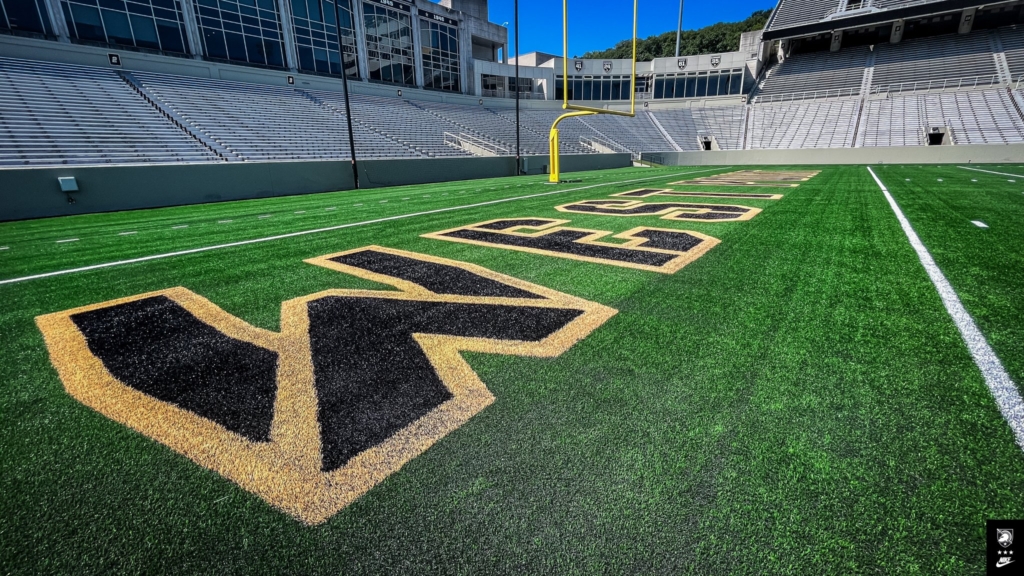 As For Football's Preseason Series
— Army Football Preview: 2023 Season Preview (First Quarter)
— Army Football Preview: 2023 Season Preview (Second Quarter)
— Army Football Preview: 2023 Season Preview (Third Quarter)
— Army Football Preview: 2023 Season Preview (Fourth Quarter)
— Analyzing Army's Appearance on NFL Network
— A Few Favorite Pics from the 2022 Season
— Army Football Preview: Defense & Special Teams
— Army's New Offense: Why the Switch?
— PAC-12 Dissolution Sours Independence Bowl Deal
Go Army! Beat ULM!!!
Bibliography: A Brief History of Michie Stadium.