Your Army Black Knights are back in the saddle and back at Michie Stadium this afternoon for a 3 pm tilt against the Holy Cross Crusaders.  Every game is a big game in this shortened season, but this game is especially important because it will set the team's tone coming off their two-week midseason COVID quarantine.
How will the team bounce back coming off an unlooked-for midseason break?  
That's the real question this week.
Everything you need to know for our game against Army⬇️https://t.co/e07XcEtfPM#GoCrossGo

— Holy Cross MLAX (@HCrossMLAX) March 26, 2021
The Holy Cross Crusaders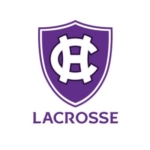 The Crusaders come into this contest at 1-3.  They beat Sacred Heart, 11-10, to open the season and took Colgate to overtime before ultimately dropping the contest, 12-11.  But then they got gobsmacked by both Boston University and Syracuse, losing 16-6 and 15-6 respectively.  Well, Army beat both those teams and is now ranked #4 nationally by U.S. Lacrosse Magazine, #7 by USILA, and #8 by Inside Lacrosse.  It'll always be weird to me that three different agencies are ranking national college lax teams, but no matter who you ask, the Black Knights have certainly earned the nation's respect.
Keeping steady in the weekly rankings.

Big division game this weekend against Holy Cross! #GoArmy #FamilyToughnessTradition pic.twitter.com/mZVdE1n9Nm

— Army M.Lacrosse (@ArmyWP_MLax) March 23, 2021
The Search for Consistency
Let's be honest, this is a game the Black Knights should win handily.  But.  Last time we saw Army, they were letting Boston University climb back into a contest that looked like it was over at the end of the first quarter.  More to the point, that game featured the kinds of worrying issues with clearing and offensive passing that cost the team the opener at Virginia.  Now we bring in a conference opponent that's super-familiar with this team; meanwhile, the team itself hasn't played an actual game in two weeks. Oh by the way, road contests at #10 Lehigh and #12 Loyola lay just around the corner.
Friends, all of this is a recipe for absolute chaos.  If we weren't coming off an enforced two-week break, I'd argue that this week's contest was absolutely a trap game.  As it is, I'm just worried about the team finding its footing.  This is a game that Army should win, but not one that they can afford to take lightly in any way.  In fact, we're liable to see a wild contest, especially in the early going.  Let's just hope the Black Knights can get their feet under them and perform.
Upcoming contests for @ArmyWP_MLax and @ArmyWP_Baseball to be live on @CBSSportsNet.#GoArmy pic.twitter.com/62mhT3wp81

— ArmyWestPoint Sports (@GoArmyWestPoint) March 24, 2021
Go Army!  Beat Holy Cross!!!